Though there was some concern that losing big-name players and filling their voids with prospects would not translate to the dominance that the Washington Capitals have had over the league these last few years, the team quieted its critics this past week.
In just two games, Washington has scored 10 goals in regulation, including seven from Alex Ovechkin—thanks to back-to-back hat tricks and a historic four-goal performance against Montreal Saturday—and has been outstanding en route to a pair of impressive victories to kick off the 2017-18 campaign.
"[We're] excited about our results," Matt Niskanen said following Sunday's practice. "Ovi's sure feeling it, obviously, but no, it was a good comeback road and then, you know, we pretty much won the game in the first couple minutes there last night. I think both games, we all know there are areas where we can be better, but we('ve) got to be pretty happy with the energy and the production, certainly."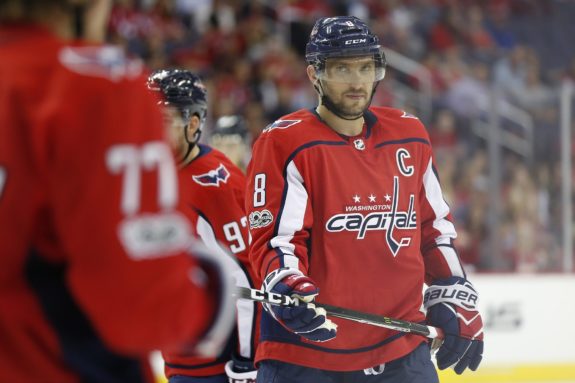 Despite Washington's impressive start to the year, John Carlson acknowledged that it's still early and that the main objective moving forward is to remain consistent.
"That's the goal, but we're two games into the season, so it's nothing to get too high about," Carlson said. "We just (have) to keep maintaining our play and worry about what we can control, but I like the way we're working."
While Ovechkin's scoring outburst and Nathan Walker's historic NHL debut have been the highlights so far for the Capitals, their penalty kill is also one of the major reasons that the Capitals are off to such a strong start.
Related: 5 Candidates to Crack 50 Goals in 2017-18
Success on the PK
Prior to the start of the season, Jay Beagle emphasized the importance of the Capitals' penalty kill and how he wanted to be an important factor when the team is shorthanded. And so far, he leads all Washington forwards with an average of 4:26 shorthanded time on ice per game.
"Penalty kill is my main role, that's what I do," Beagle said. "I want to be the go-to guy for penalty killing and do a good job. Over the past couple years, we've had the top-five [PK] in the league."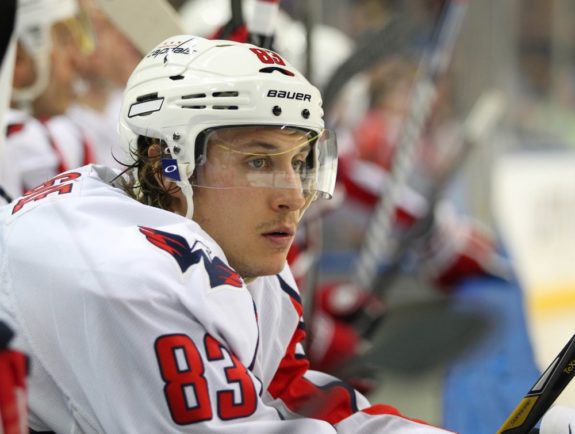 Over the last two games, the Capitals' shorthanded units have been perfect, killing all nine power-play opportunities against them. And while Braden Holtby and the defense have come up big on special teams, every player is holding himself accountable and taking on more responsibility on the PK.
"I just think everyone's working together well," Carlson said. "It takes everybody on the ice to kill a penalty, and I think we're sharing our clears pretty well, and Holts coming up with a couple big stops in these two, especially last game. A lot of forwards [are] paying the price, blocking shots, [making] sure that we're keeping it out of our net."
Not only is the cohesiveness a huge part of the penalty kill, but Niskanen also said that the "impressive thing" is how some of the Capitals' newer players "have been diligent about paying attention to how we want to work together as a unit."
"Basically, it's all about commitment," Niskanen said. "Commitment to doing your job hard when it calls for that, and you have to be committed to blocking shots when necessary and then working together as a unit, and I think recognizing when you can be aggressive and pressure, and then other times you just need to hold your position and take away the most dangerous shots, and so far, we've been pretty much on the same page there."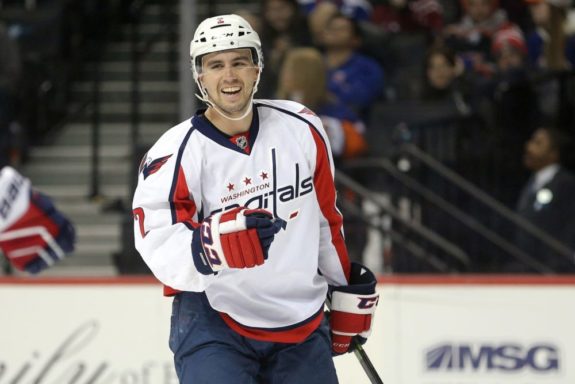 Related: It's Not Cup or Bust for Ovechkin
As the Capitals head to Tampa, they are preparing to take on a dangerous, high-scoring Lightning team, led this year by a healthy Steven Stamkos. Niskanen spoke highly of the league's (very) early Stanley Cup favorites, and also mentioned that the defense will have to stay consistent and stay focused on shutting down their offense.
"They('ve) got guys that can make plays and they can make them fly. They play a really fast skilled game, so I think we'll do the things that we do well, play fast and pressure all over the ice, eliminate their open ice and do things with the puck when we have it," Niskanen said. "I think we can make plays and attack. That's a strength of ours, so we should do that. We just (have) to remember to work hard, to negate their ice and their chances."
Sammi Silber covers the Capitals beat for The Hockey Writers and is an NHL contributor with Sporting News. She has also contributed to USA TODAY College, Huffington Post, FanSided and the Nation Network. Silber has written four books and recently worked on graphics for the film, The California Golden Seals Movie.