Choosing a jersey number sometimes has a philosophy of its own. Each NHL player has his own number logic and usually keeps this number for the rest of his career if possible. How are the numbers chosen and do they have a specific meaning? Well in some cases they are just numbers which are still available when joining a team but many times the numbers have meanings behind or are even standing for a certain position or player type. THW tries to summarize all of the meanings for you, so let's have a look what those are.
Hearing that the San Jose NHL & AHL teams will have consistent jersey numbers. #onlyonesettolearn

— GJ Berg (@LadyStanley) September 15, 2015
In most cases, numbers are chosen based on personal reasons. The most famous one is probably choosing the number of the favourite player growing up. When Bobby Orr wore number 4 everyone in Boston wanted to wear the 4 as well and in Detroit it was the number 9 of Gordie Howe who everyone wanted to have on his own jersey and so on. While for sure number 99 is not available anymore, there are a lot of numbers still free and un-retired.
Each generation has its own idols, meaning each player grows up with different role models. While players like Orr and Howe still have a big impact on the game of hockey, they might not have such a big impact anymore on numbers chosen. For today's NHL-stars, players such as Nicklas Lidstrom, Mike Modano or Mats Sundin were their idols when growing up and who they watched on TV.
Another personal reason is to wear the number of a family member from past days. John Tavares' uncle used to be a lacrosse star and wore number 9 and therefore took a number which includes the 9, so 91.
The Trick with the Reversed Numbers
If the usual number is already taken by another player, it is an often used trick to simply reverse it. This happens on a regular basis when players play in the national team and players with frequently used numbers such as 19 are reversed to 91. This can be the case on team level as well: "I used to wear 19 growing up," Tavares said, "and when I went to the Toronto Marlboros [in junior hockey in 2004-05], another kid — from my hometown, actually — had 19, so I just figured I'd switch the numbers.
In the past, players wore numbers from 1-20 but in recent years it became more common to wear numbers higher than 30, also because a lot of numbers have been retired already in traditional hockey markets. For example the Montreal Canadiens only have two single-digit numbers left un-retired, similar thing goes for the Boston Bruins. These days it also became more common to choose your date of birth as your number or a combination of month and day of birth. One of the more famous examples here for is Sidney Crosby, who wears his 87 that commemorates the month (August), day (7) and year (1987) of his birth.
NHL jersey numbers 1 to 99 pic.twitter.com/pZ3qicaQdn

— Marty Berezan (@Berezan31) September 1, 2015
Besides personal reasons, there is also a logic behind numbers. It is like an unwritten "rule" if you want to call it this way, which tells you that certain numbers are indicating what position or what kind of game the player plays. Let's have a look at some.
Goalies and Their Numbers
In the old days, the starting goalie often wore the number 1 and the backup had number 20. Nowadays, goalie often wear numbers in the low twenties or early thirties. Some of the games greatest goaltenders wore those numbers, Ken Dryden (29), Martin Brodeur (30) or Patrick Roy (33). With many goalies currently wearing numbers near the 30s, this "tradition" might be around a little longer and be copied by young emerging goalie talents.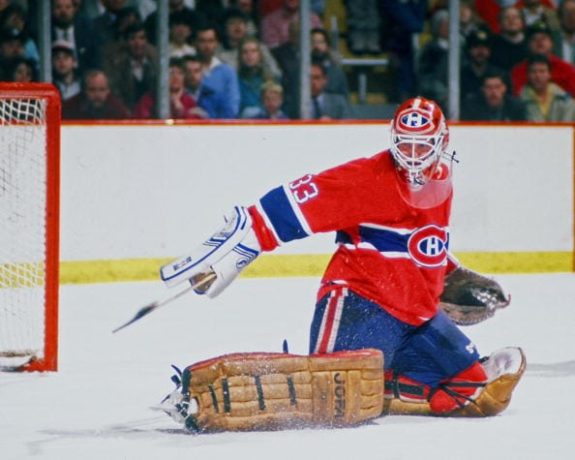 Centers Wearing 19, Offensive Minded Players 8 and 9
Some numbers even give you an idea which position the player plays or what type of game he prefers. A number which is taken at nearly each team is the number 19. It is often worn by the center, and in many cases even by the number one center or captain of the team. Current examples here for are some of the best centers in today's game like Jonathan Toews and Nicklas Backstrom. Retired examples for centers wearing number 19 would be Joe Sakic or Steve Yzerman.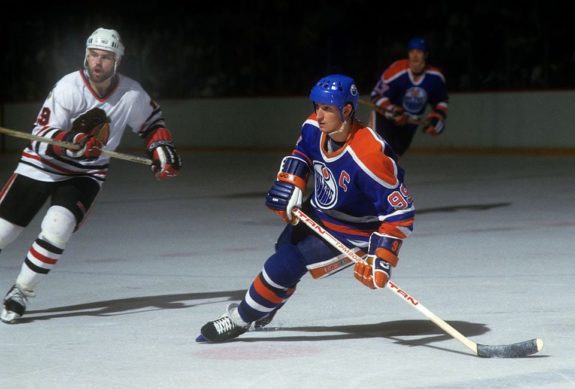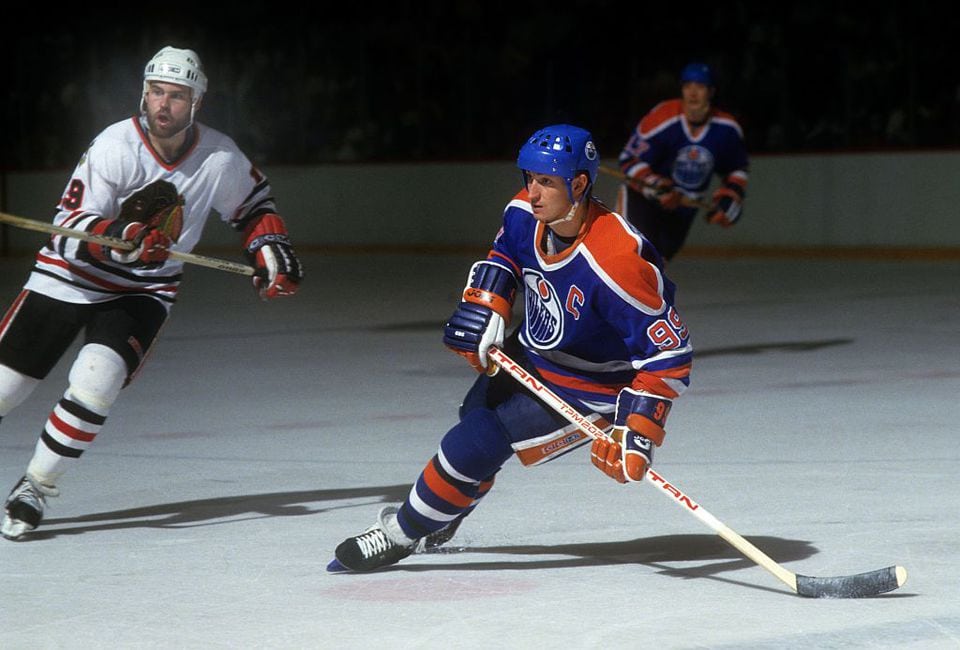 The number 9 is usually worn by a gifted, offensive minded player, someone who shows a lot of technical skills and a nose for the net. There is no need of mentioning Mr. Hockey here as an example of a famous number 9, but I am still doing it because he simply deserves it. Besides Howe, Paul Kariya quickly comes to my mind. Same criteria goes for the number 8, which is of course worn by Alexander "the great" Ovechkin and in his active playing time by the Finnish legend Teemu Selanne.
However, of course there is no ruling, everything mentioned above is just some observations I've made and isn't written down in any hockey rule book. The NHL still has the least formalized numbering rules in American professional sports, unlike the NFL or NBA. Therefore, it is open for every ones interpretation. Let us know what observations you made and share them with us.
All in all, hockey players usually are superstitious and one want to keep his number throughout the career. Living in a time society expects you to stand out in the most possible way, the world of hockey and its jersey number tradition is an exception to this where it is still OK to adore your idols and copy their numbers to respect them.
Originally published in Sept. 2015