By Jared Book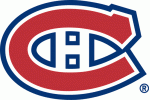 There has been a lot of laughs when Petteri Nokelainen was given (or chose?) #15 with the Montreal Canadiens after being acquired yesterday. #15 in recent years, has been a number set aside for the team's fourth line center. It started with Glen Metropolit in 2008. Then last year, it was given to Jeff Halpern. Even short-lived Canadien Blair Betts was listed as #15 despite not playing a game.
But, the number has a pretty interesting history. It has been worn by hall of famers, by a future general manager, a playoff hero and disappointing acquisitions.
Scanning the list of players who wore the #15, the first one who jumps out is Maurice Richard. Yes, the person who know most as #9 was one of four players to wear the number in the 1942-43 season, his first with the Canadiens. It is trivia. The first number Richard wore. It was not the one he made famous.
Included in the longest serving holders of #15 are a hall of famers, a former general manager and an underrated star. The two hall of famers weren't part of the elite group that saw their number get retired. Bert Olmstead had the number from 1950-1958 and future general manager (which most fans would like to forget) Rejean Houle had the number from 1976-1983. That was immediately followed by Bobby Smith who perhaps started the tradition of the number having a defensive forward role. Smith was also a great offensive force as well and the modern-day players are not in his class.
Among the more common-day players who wore #15 are Paul DiPietro who's best NHL experience was the 1992-93 playoffs when on a line with John LeClair came out of nowhere for key goals. The number then had cups of coffee until it was worn by Dainius Zubrus. Acquired for Mark Recchi, Zubrus was expected to be the key of the deal. He ended up being traded to Washington with Trevor Linden for Richard Zednik and Jan Bulis. Zubrus was 29-45-74 in 139 games with Montreal. The next player to wear it was tough guy Darren Langdon. Langdon was a fighter and didn't provide much scoring potential, although he is only one goal behind Scott Gomez for playoff goals with the Canadiens.
The last player to wear it before the fourth line took it over… Well, maybe that's not accurate to say. The last player to wear it before fourth line centers took it over was Sergei Samsonov. Samsonov was one of the modern day disappointments for the Canadiens and they traded him away for two players they bought out right after. He had 9 goals in his one season with Montreal.
So, the legacy of the #15 is now with Nokelainen. Will he challenge Olmstead's record, or will he be the latest in one-year-wonders to wear the jersey. Only time will tell. It will probably end up somewhere in between.
A freelance sports reporter in Montreal with a BA in Journalism from Concordia University, Jared has written about every sport from hockey to tennis online and in print. He will be covering the Montreal Canadiens for THW. You could follow him on Twitter at www.twitter.com/jaredbook.