Ask most folks who watch multiple sports and you'll surely have a unanimous agreement that hockey is a much better sport to watch in person, compared to watching on TV.  It's practically the opposite of football.  Although one could argue that there's a much smoother flow and more action in a hockey game, with far less timeouts and commercial stoppages.  So what new innovations will we see when the NHL returns, and what should be done to enhance the viewing experience?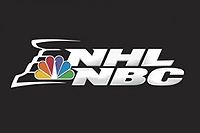 NHL on HBO: Testing the theory of whether too much of a good thing is a good thing, more NHL on HBO.  Home of the successful NHL 24/7 series, which leads up to the NHL Winter Classic, fans are given an inside look at players both on and off the ice.  Yes, there could be a risk of over-saturation, but what better way to reconnect fans with their favorite players again in a post-lockout world?  Why not a weekly program with players miked up, to get a real inside and unfiltered look at the game?  Honestly I'd watch some games where you'd have a broadcast where you not only feel like you're at the game, but that you're on the ice.  About five years back, HDNet would do "sounds of the game" wherein they'd let the broadcast breathe and give you a little taste of the action on the ice.
NHL Red Light: Think the NHL version of "NFL Red Zone."  Make a channel that shows when every team goes on a power play, scores a goal, pulls the goalie, is close within the last two minutes, in OT, or in a shootout.  Heck, one could even add alerts for fights as well.  Why not create a channel that you're going to race to, stay glued to, and ultimately get addicted to?
More Doubleheaders: One thing I'd love to see more of on NBC Sports Network, well… more teams.  I for one would love to see some more West Coast teams that I don't usually see on TV.  Of course, in the same vain, that means more games, and the more games the better.
HINA: Canadian hockey fans are so lucky with having Hockey Night in Canada.  I wish there was some form of Hockey Night in America.  Really, there are seldom if any games televised nationally in the states on a Friday or Saturday night.  Virtually every other major team sport has a "night" of sorts to showcase their sport, why not the NHL?
Radar Love: No, I'm not dipping into "glow puck" territory here, but how about some radar readings on some screaming slap shots?  You want to get people talking on highlight shows and on social media, how about "hey take a look at this heater?!"  Plus, if you're trying to reach a younger audience, why not try to make it like the video game and give some radar readings?
Goalie Mask Cam: Much in the same vain as placing microphones all over the place, I have seen various teams use goalie mask-cameras in practice and it gets my approval.  Any way you can give the fans a variety of different camera angles is a win.  Even though "Eddie The Eagle" is long retired, fans can still enjoy a bird's eye view.
High Definition Everywhere: If it ain't in HD, you ain't watchin' it.  Seriously, it's time to get with the program and welcome everyone to 2004.  All games should be televised in high definition and that especially includes the NHL Centre Ice package on cable.  Being able to follow the puck and see the players is so much easier, and isn't that the whole point?