With the news that the Edmonton Oilers best player would be out for the foreseeable future there were audible groans from every fan in Oil Country.
It was learned that Taylor Hall would be out 2-4 weeks with an MCL sprain following Saturday's loss to the Vancouver Canucks. News that could certainly be worse, however with a franchise that desperately needs some hope for good things to come, it was a crushing blow.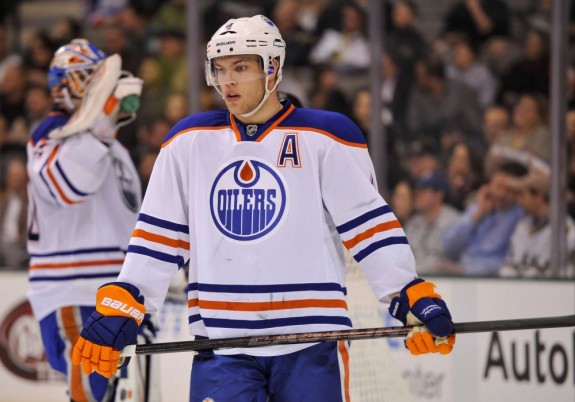 The difference, if you talk to people within the organization, is that this year's team is deeper at forward and are better able to withstand an injury to a key player than teams in previous years.
The Oilers will need someone to step up in Hall's absence and pick up the slack. The obvious candidates are linemates Ryan Nugent-Hopkins and Jordan Eberle. While both will need to up their games, they are already playing well and need some of the secondary players to give the team a spark.
The company line is to fill the void by committee,
You have to fill that by committee. One guy can't pick up the slack, it's got to be all of us. I think we did pretty well (against Vancouver). We kept the pace going," Edmonton's Jordan Eberle told his club's website.
Here's a few players that the coaching staff will be looking to for an added role and hopefully more production.
David Perron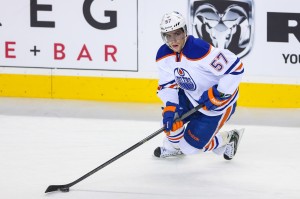 An obvious choice for more offence, Perron co-led the team in goals last season with 28.
He has struggled out of the gate so far and just recently scored his first of the season.
Will likely get increased minutes and first unit power play time in Hall's absence.
One of the offensive leaders of the group last year, the Oilers need him to regain that form.
Benoit Pouliot
The big offseason signing, Pouliot has drawn rave reviews from his teammates in terms of his skill level and attitude, but he too has struggled with only one goal and four points in the first 11 games.
He will get first crack at making an impression as he is slated to start tonight's game in Philadelphia on the top line with RNH and Eberle.
He has the size, speed and skill to fit in with elite players and should be able to create space on the top line.
Nail Yakupov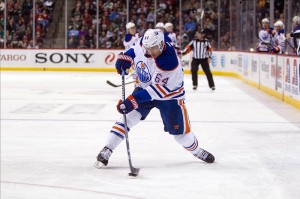 The closest match to Hall in terms of style and pure talent, Yakupov has the most skill outside the top line and would be a logical choice to play with RNH and Eberle.
He has yet to gain the confidence of the coaching staff, however based on his dynamic ability will get a chance to play top line minutes at some point.
The key will be for him to make those minutes count.
He has worked hard in the offseason and by all accounts has improved his overall game. However with a player of his skill level, he needs to produce on the scoresheet.
Hall's injury is opportunity knocking on the door for him.
Ben Scrivens/Viktor Fasth
While they can't directly replace Hall's offence, goaltending is the great equalizer in hockey. If the Oilers can get good goaltending each night on this trip, it would be a huge shot in the arm.
Getting Fasth back will help and give the Oilers multiple options. Scrivens has been stellar at times so far this season, but he has also made costly mistakes that resulted in losses for the Oilers as well.
***
The Oilers were hoping their Eastern Conference swing would be a chance to go over the .500 mark. They are 4-0 against the East this season and only 0-6-1 against the West, so it seemed like a solid plan.
However missing Hall for a few weeks as well as captain Andrew Ference for the next three, the entire roster will have to step up and fill the void.
The Oilers have Philadelphia, Boston, Buffalo and New York and then a stop in Nashville before returning home.
____________________________________________
Follow Carl on twitter @CarlTHW and Google+ for more articles