Nothing about 2020 has been normal and the NHL Draft was no exception. After a three-month delay due to the COVID-19 pandemic, two members of the Windsor Spitfires are finally ready to begin the next step in their hockey careers after hearing their names called at the 2020 NHL Draft.
At the start of 2019-20, forwards Will Cuylle and Jean-Luc Foudy came to the WFCU Centre in Windsor eager to build off of successful rookie seasons. While the former first-round Ontario Hockey League (OHL) picks didn't have the sophomore seasons they had hoped for, each showed enough long-term potential for an NHL team to take a chance on them.
Where did Foudy and Cuylle wind up? Let's break it all down.
One Goes East, One Goes West
The draft started with the first round on Tuesday night followed by rounds two through seven on Wednesday afternoon.
While neither heard their name on Tuesday, they didn't have to wait long on Wednesday for the big moments. With the 60th pick, near the end of the second round, the New York Rangers selected the 6-foot-3, 202-pound Cuylle.
Who are the Rangers getting? When he's on, Cuylle is a game-changing power forward. He loves to throw the body, using his frame very well, and his pro-level shot frustrates goaltenders. Once he develops game-to-game consistency, he's going to be tough to stop.
Shortly after, with the 75th-overall pick, the Colorado Avalanche stepped up and took the 6-foot, 180-pound Foudy.
Who are the Avalanche getting? Foudy is a classic playmaker who has incredible speed and uses his creativity to find the open player. He also developed a solid shot last season, which gave him another option if teammates weren't available. His biggest downfall is his decision making; once he's quicker with that, it'll be tough to stop him at the next level.
Foudy also comes from an athletic bloodline; his brother Liam is a Columbus Blue Jackets' prospect while his parents were both star athletes.
Coming into 2019-20, Foudy and Cuylle were considered first-round NHL talents. They had all the makings of an elite playmaker and sniper, respectively. However, after disappointing sophomore seasons that saw their production get stagnant, they slipped in the rankings. Foudy finished ranked in the second round while Cuylle was mid-second round into the third round.
While there has been short-term pain, the Avalanche and Rangers see the long-term potential. Foudy and Cuylle have plenty of talent and, with more development with the Spitfires, should thrive in the NHL down the road.
Time to Prove Scouts Wrong?
While Foudy and Cuylle heard their names called, a handful of other eligible Spitfires were left out of the action.
Goaltender Xavier Medina and former defenceman Ruben Rafkin (now with TPS Turku) were the biggest names to not be called. Defenceman Dylan Robinson and forward Kyle McDonald also had outside chances in the later rounds.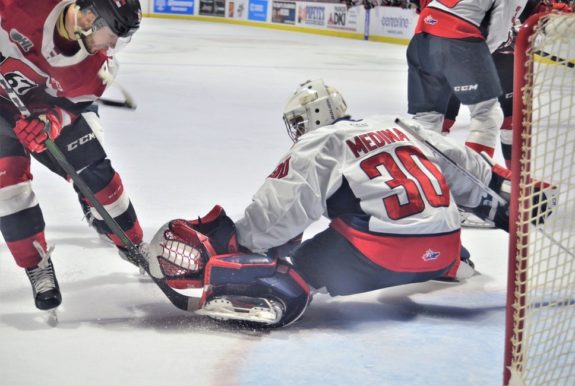 Medina came to the Spitfires at the start of 2019-20 after being drafted by the club during the 2018 OHL Priority Selection. He earned the starter's job from former goaltender Kari Piiroinen, who has since signed back home in Finland. The Detroit-native will be given the crease next season, ready to prove that he can get to the pros.
After being selected in the 2019 CHL Import Draft, Rafkin had a solid rookie season for the Spitfires with 31 points in 59 games. His exclusion from the draft is a real surprise; physical defencemen with a good scoring touch are valuable. Fortunately, he's doing well back home and should get an NHL camp invite or 2021 selection.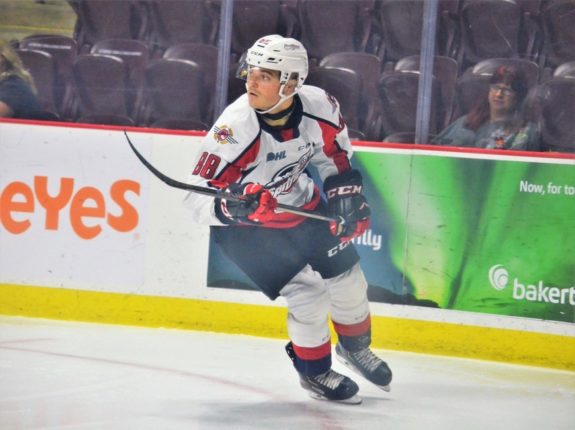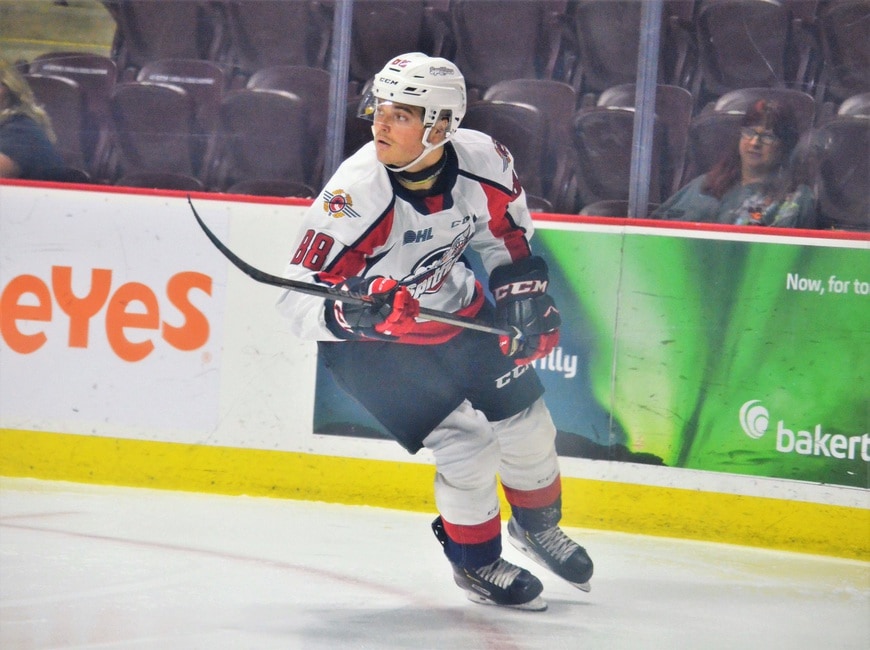 McDonald struggled with injuries and game-to-game production in his sophomore season. Robinson showed a budding two-way game but, as a rookie, still has plenty of room to grow. On the plus side, both stand around 6-foot-4, 200 pounds, which is valuable in the pros. They need to take this opportunity to focus and show scouts what they were missing.
Realistically, not being drafted means little in the long run. Long-time NHL players Tyler Bozak, Pavel Datsyuk, and Martin St. Louis all missed out on their first (or all) drafts before signing and succeeding in the NHL. The Spitfires need to take their frustration and use it to their advantage. The journey is just getting started.
---
---