With cap casualties come beneficiaries.
The Winnipeg Jets traded Steve Mason to the Montreal Canadiens on the eve of the July 1 free agent frenzy purely to dump salary. The main purpose was not to acquire anyone in particular from the Habs, but rather to free themselves of the $4.1 million they owed Mason in the final year of the ill-advised two-year contract they gave him last summer.
Moving Mason and Joel Armia cleared more than $5 million in cap space, money the Jets desperately need if they have any chance of being able to afford to re-sign Paul Stastny while still retaining their mountain of important RFAs.
Eric Comrie, who's been with the Manitoba Moose for the past three seasons, may be the man with the most to gain from the trade. Moving Mason means Comrie, who prior to the trade seemed to be running out of time with the Jets, has a renewed opportunity — perhaps the best of his career — to take the role of big-club backup behind Connor Hellebuyck this fall.
Considering Comrie's Career Thus Far
Comrie's AHL numbers don't exactly jump off the page as particularly strong. In 136 games played, he sports a 52-67-16 record, a 2.95 goals-against average (GAA), and a .908 save percentage (SV%). However, those numbers can partially be attributed to the deplorable defense of the woeful Moose squads he backstopped for his first two full seasons.
Comrie posted better numbers for a much-improved, higher-octane Moose squad in 2017-18. His 18-13-3 record, 2.58 GAA, and .916 SV% numbers are more indicative of his skills. At times, he was very solid and frequently made highlight-reel saves.
What even?! #CHIvsMB pic.twitter.com/wtappFARpy

— Chicago Wolves (@Chicago_Wolves) November 18, 2017
That said, his campaign was far from perfect. For one, he found himself locked in a battle with Michael Hutchinson for consistent playing time. Hutchinson was sent down by the Jets prior to the season in favour of Mason and played like a man possessed (or angry), posting video-game numbers and limiting Comrie's opportunities.
Comrie's also seemed to wear down as the season wore on — he allowed four goals or more on 10 occasions, and seven of those came after New Year's Day. Based on what I observed of Comrie in the 20-plus Moose games I attended in 2017-18, the goaltender struggled at times to see through screens and divert rebounds to low-risk areas.
Job Not in the Bag, Though
Just because Mason has departed does not mean Comrie is a shoo-in or foregone conclusion.
Due to Mason's laundry list of injuries, Comrie got three recalls in 2017-18 but missed his chance to make a good impression. In his first career NHL start on Dec. 7 against the Florida Panthers, he was shaky and victimized for five goals on 35 shots.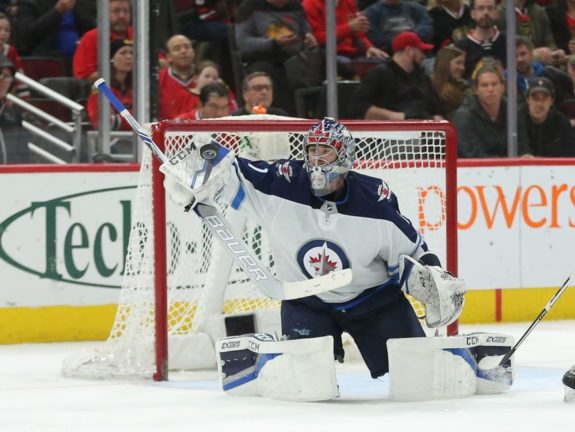 Comrie was recalled twice more by the Jets, but it seemed head coach Paul Maurice was not impressed enough with his game to consider him a legitimate number-two starter. Rather, Comrie was kept just as a body on the bench, a contingency plan in case every Jets' fan's worst nightmare came true and Connor Hellebuyck went down with an injury.
He did end up making two more starts before the end of the season. In his three games, he went 1-2 with a 3.39 GAA and a .872 SV%.
Jets May Shop for Free Agent Netminders
With such a small NHL sample size, it's tough to draw any solid conclusions about Comrie's readiness for the backup role. However, just hours after the move was announced Saturday morning, many started debating whether Comrie is prepared for prime-time. After all, it is risky to go into a season with a relative neophyte for a backup.
Suddenly thin in the goalie department, some are rightly speculating that the Jets may be looking to lock up a free agent goaltender this summer — one who doesn't make more than $4 million like Mason was set to. It won't be Hutchinson — the relationship between him and the Jets' organization was more irreparably damaged than a beer bottle run over by a steamroller. He signed with Florida Panthers.
With Steve Mason gone, the #NHLJets need to add another netminder. I think they want Eric Comrie to get more experience with the Moose & I don't see UFA Michael Hutchinson being of interest.

— Sara Orlesky (@saraorlesky) June 30, 2018
There are a number of goaltenders looking for work. The Jets' budget for one will be tight if they choose to go that route, though, as giving a goalie big bucks would fly in the face of the reason they swung the Mason deal.
Jets' History of Loyalty May Bode Well for Comrie
The Jets organization is nothing if not loyal — sometimes even to their own detriment. Promoting from within, both on the ice and in the front office, has been one of their utmost priorities. General manager Kevin Cheveldayoff and Paul Maurice are a united front in their desire to patiently develop talent and look for an internal solution before bringing someone in from elsewhere.
This could bode well for Comrie. Regardless of whether the Jets elect to sign a free-agent goalie, bet on him at least getting the opportunity this fall to capture the job and show what he can do in the crease.
If he doesn't impress, the Jets will have no problem sending him down for another year in the AHL, but make no mistake — Mason's departure represents a huge opportunity Comrie cannot afford to miss.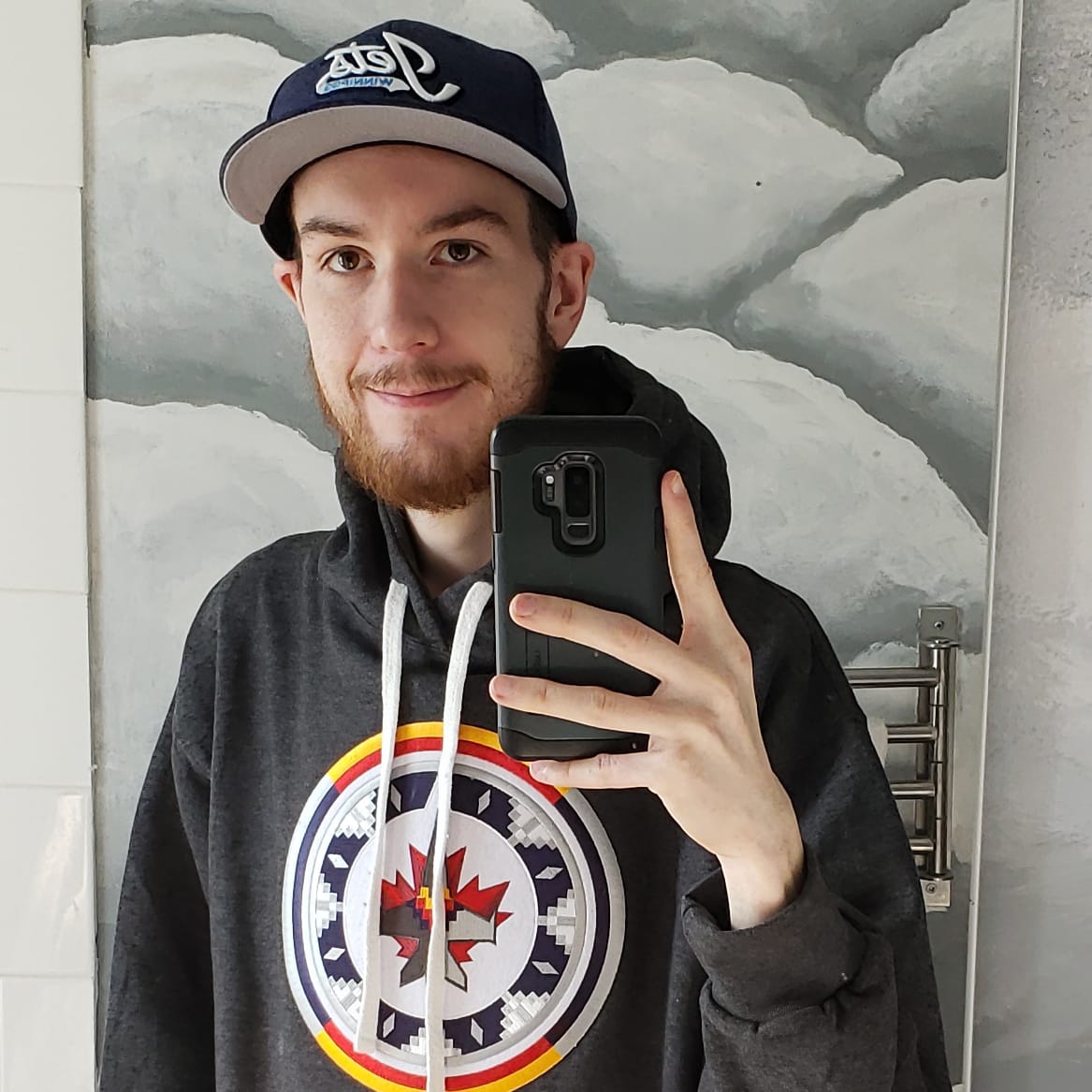 Declan Schroeder is a 27-year-old communications specialist and freelance journalist in Winnipeg, Manitoba. He holds a diploma in Creative Communications with a major in journalism from Red River College and a bachelors in Rhetoric and Communications from the University of Winnipeg.
Deeply rooted in the city's hockey culture, the original Jets skipped town when he was two and the 2.0 version came onto the scene when he was 17.