by Eldon MacDonald (edited by @ChrisRalphTHW)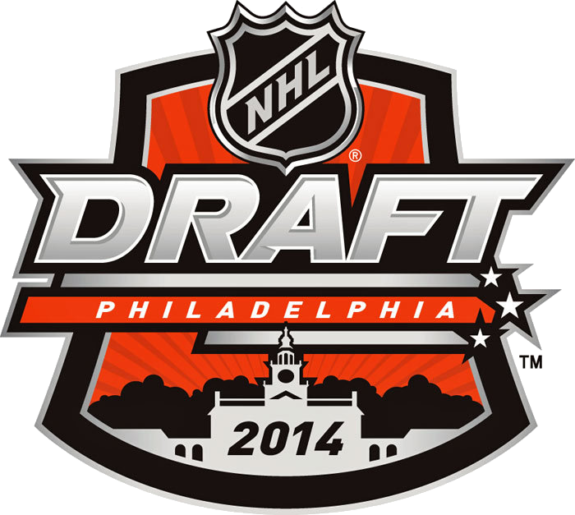 The Sleeper Quiz – The Clues
With Twitter and other social media platforms, there doesn't seem to be any true sleeper picks anymore, other than the occasional seldom viewed Euro prospect. However, there are players who become more known as the season progresses due to the elevation in their level of play. Rather than just list those players, I thought that it would be more interesting for if I introduced them through a sleeper quiz. Here are the clues:
(Answers follow the "Draft Lists, A Look Back; Careful What You Wish For!" section)
1st Round Rated Prospects – Who Am I?
1. What CHL rookie scored over 100 points this year (with a ridiculous +65)? In fact, he finished the season with 33 points in his last 13 games, going on the mother of all tears. Loved the goal he scored to start the playoffs (March 21, 2014) – he ran through the defense at such a high rate of speed that the puck had a hard time keeping up. However, he kicked the laggard puck onto his stick and the next thing you see is the red light coming on – hardly anyone, anywhere could do that at such a high rate of speed. After 10 playoff games, he has 9 goals and 21 points with a +4.Yes, this is the easy question to get you hooked.
2. Mr. Determined
A potential first round draftee who had his linemate say this about him, "He has added a whole new dimension to our line with his skill level. Ted and I are both fairly skilled guys ourselves and we are a bit bigger and skate well, but his skill is at another level. He makes so many plays and creates so much room for us with the way he can pass the puck and see the ice. Right away we found ourselves getting a lot of chances and scoring a lot of points."
Since we are just getting started, I will help you out a tad more and reveal a little of what I wrote about him in an article for the Prospect Profile Series which will be out shortly, "Mr. Determined – The thing that sets him apart from the pack is his drive and determination to make a difference. He has that Canadian type drive to the net at all costs mentality that makes him a special player."
Really, you need another hint and this is only the second question! Well, OK, here it is: "He was probably the player who helped his draft stock the most (or close to the most) with his play at the U20 WJC in Sweden this season."
As this is being sent for publication, Mr. Determined has exploded out of the gates at the U18 WJC in Finland.
2nd Round Rated Prospects – Who Am I?
3. Mr. Late Arrival
Co-winner – Team rookie of the year award
Has a twin brother who plays left wing in the MJHL
Kyle Woodlief said this about him at USAToday.com, "Has been a revelation of late. Huge, rangy blue-liner's confidence has been soaring, and we love his combination of size, skating, puck skills and shot."
BJ MacDonald from NHL Central Scouting said this about him at NHL.com, "When he started getting more ice time in November, he started becoming one of their best defenders. His one-on-one play and containment gets better every game. He uses his reach with an active stick and is not afraid to stand up and challenge forwards. He could be a nice surprise pick; he has the size and hockey sense for next level."
Mitch Kasprick said this about him at WinnipegHockeyTalk.com, "He is another late arrival into the first round conversation.  He has the tools to potentially be a number 3 or 4 defenceman at the NHL level.  He has always been a solid defender but his ever-improving offensive game has turned some heads in the second half of the season.  He is playing with a little more confidence, jumping into the play at the right times and putting up some points.  He has worked his way into a late first or early second round draft pick."
CHL stats – 67gp 5g 24a 29pts +25
Size – 6'3, 189 lb.
This one could be a toughy for some of you as this guy is just starting to get the recognition that he deserves. Get your draft list ready for this guy. Watch for him on Team Canada at the U18 WJC in Finland.
4. The New Jankowski
Who did Bob MacKenzie describe as this years "Mark Jankowski"?  Here is part of what Bob had to say, "Some scouts have wondered aloud whether he may be this year's version of Mark Jankowski, the Calgary Flames' surprise first-round pick, 21st overall, in 2012 from Stanstead College in Quebec, who's now developing and playing well at Providence College."
His record for this year: 52gp 58g 49a 107pts – Ontario High School
Size – 6'1, 183 lb.
Commit – University of New Hampshire
This guy may be the real deal – love his skating, love his puck movement, love his shot – a late bloomer as he was recently only 5'8. He's theNew Man in Town.
3rd Round Rated Prospects – Who Am I?
5. Mr. Big Shot with His Clues
Overage late bloomer.
It's all about the shot baby. His team's power play was over 30% and he was one of the biggest reasons for its success. It's safe to say that league goalies are not singing Pat Benatar's "Hit Me With Your Best Shot".
He is this year's Josh Godfrey, a late-blooming, overage defenseman who has a great shot so scouts will have a hard time passing up on him again. While Josh Godfrey didn't make it, I wouldn't count this guy out. He was the highest scoring defenseman in his league and was co-winner of Rookie of the Year honours. Last year he was on the all rookie team for the USHL.
Size – 6'1, 195 lb.
NCAA Stats – 38gp 9g 27a 36pts +2; runner-up for Rookie of the Year for his league.
His coach in the USHL said this about him, "The sky's the limit. (Kids like him) are the thing that excites me the most about scouting. When we see a three-sport athlete like him, we get really excited. I love to see it. I wish there was more of it in the United States of America. Kids should play two or three sports growing up and not specialize until as late as possible."
Central Scouting's David Gregory had this to say about him at NHL.com, "From seeing him as a high school player [at Holderness School in New Hampshire] and his progression, he's always had a great sense of the whole game in front of him.  He really manages the ice well all the time. You add to that his skating ability with and without the puck and you have a solid prospect. He's an excellent passer and can quarterback the power play."
Good luck on this one, this guy may be a candidate for year team's power play quarterback at a low cost third round pick with a close to Shayne Gostisbehere value.
6. Mr. Security Blanket
A human hulk
Look up, way up; 6'5, 229 lb.
CHL Stats: 33gp 2g 10a 12pts +15; first two rounds of playoffs – 13gp 2g 5a 7pts +5 (tied for top defenseman on his team)
Didn't start his season until December 28th due to a knee injury suffered in training camp.
Listened to his Mom while growing up; always takes out the trash in front of the net
Paid close attention to his teacher in school; usually is the first to erase the boards around the net
Mainly a stay-at-homer so far; not flashy but calm and smooth; does not possess the fastest feet but has nice mobility and agility for a huge guy to compensate; usually makes short break-out passes but then you see him make some long stretch beauties. There is also that size that gives his teammates, his goalie and his coaches that warm feeling of security like the security blanket we all like to have growing up.
I kept thinking, what is different about his infrequent long stretch beauties? And then it came to me – it was the "thinking", close to Sam Reinhart level thinking. When this guy gains more ice time (currently third pairing type minutes) and confidence, there could be an explosion, an absolute explosion in this guy's accomplishments, offense and defense.
His head coach, Stan Butler, had this to say about him at Nugget.ca, "There will be a grace period as he gets back into game shape, but once he gets going, he'll be a big addition to our hockey team. By the time he's 18, 19, he'll be one of the top defencemen in our league. I don't think there's any doubt about that, just as long as he stays healthy."
I don't care about any potential short-comings; I want him for my team. And yes, round three of the playoffs has started very well for this guy.
7. Big Brother
Rugged defenseman
Assistant captain of his club in the CHL at 17; now 18.
Won three team awards – best defenseman, most dedicated player and inspirational leadership ability
Stood out as one of the few good things on a not so good team. While he is a stay at home defenseman, he possesses a nice shot and has good mobility for a 6'3, 213 lb. guy.
He was -4 on a team where most of the players were in the -20s up to the -40s. His overall stats were 72gp 4g 15a 19 pts -4
Curtis Deem had this to say about him at TheScoutingReport.org, "He is the type of player that hasn't gotten enough attention from me this year – a hard-nosed, stay at home, no-nonsense type of defenseman."
He is that big brotherthat has your back as his league leading 182 penalty minutes indicate.
4th Round Rated Prospects – Who Am I?
8.The American Rover with His Clues
A goaltender so you may need extra clues.
Day 1 – Let's start at the very beginning. A 6-year-old kid was playing drop-in hockey at the outdoor Thirlby Field skating rink. The young goaltender wore a baseball glove, shin guards, a catcher's chest protector and a helmet normally worn by a skater." They come off the ice and one of the dads comes over and says, "Does that kid play hockey?" said the Dad, whose son was the goalie in question. "I said, "Nah." And he said, "You should get him into hockey. He's pretty good." – Prophetic words as noted by James Cook at Record-Eagle.com.
Hometown: Traverse City, MI and yes his parents try to drive to all his home games. The Detroit Red Wings are his favourite team but Cary Price is his favourite goaltender.
Started his CHL career this year with a shutout
At 6'4,179 lb., the right size although he will need to add a few pounds to his lanky frame
CHL goalie of the week – March 9, 2014. CHL Stats – 19gp 2.96 .904 and 2 shutouts
Best puck handling goalie for his conference – Coaches poll
A lot of people have this wanderer a late rounder if at all. I don't think so, Tim; the potential for this guy is quite high so I am pretty sure that some NHL team will be willing to take the gamble on him by at least the fourth or fifth rounds in spite of not having played very many games in the CHL.
5th Round Rated Prospects – Who Am I?
9. Mr. Where Are You Now
o   Hometown – Nizhnekamsk, Russia
o   2011-12 – MHL
o   2012-13 – USHL
o   2013-14 – CHL
Size – 6'1, 190 lb.
CHL Stats – 55gp 5g 23a 28pts +27
Overager – Born 11-May-95
Sebastian Egerton-Read wrote this about him last year at THW, "Like most young blue liners, he could do with learning the game a little more, but he actually possesses decent offensive instincts. He is a pretty mobile blue liner, though his lateral movement could do with a little work. He also has a decent shot and pretty good hands for a defenseman of his size."
It is always hard to predict where an overage player will be drafted. However, this guy can't complain about lack of exposure as he has played in the top junior league in three countries all around the world and is currently playing on a team where the star player has a very high potential of being picked number one in this year's draft.
10. Mr. Moonshot
Whose name are you gonna call when asked, "Who is the only CHL rookie this year to score over a goal per game, have a plus minus of over plus one per game, score at least 20 goals and not even play 20 CHL games?"
Overager – Born, 14-Feb-94
Size – 5'10, 180 lb.
CHL Stats – 19gp 20g 6a 26pts +21; Playoffs – 10gp 9g 9a 18pts +2
Spent most of the season with the Nepean Raiders of the CCHL where he averaged 1.3 points per game.
His General Manager, Cam Russell, had this to say about him at TheChronicleHerald.ca, "But he's comfortable with the puck and I like his speed. He's obviously got excellent hockey sense, slick hands and a great shot."
Here is what Mr. Moonshot himself said (with the assistance of Google translate and a few refinements) about his late season success at lecourrierdusud.ca, "I almost had to pinch myself when I realized what had happened to me. I was comfortable in Ontario and then, in a few days, I found myself playing with the possible future playmaker for Steven Stamkos in Tampa Bay."
What does it take to get an overage, under-sized forward who has played under 20 games in the CHL drafted? Well for starters, it is like a moonshot; it doesn't happen very often. However, if you light the lamp for more than a goal a game in the regular season and continue that in the early playoffs, your playoff run extends for a very long time (like it looks that it will) and you continue to score more than a goal a game – well, Jackie Gleason probably said it best on that early TV show, The Honeymooners, "To the moon, Alice, to the moon!"
Draft Lists, A Look Back; Careful What You Wish For!
If you're like most draft junkies, you hope that your final draft list mirrors that of the NHL teams on draft day. By that definition, I never do exceedingly well. Every year, it seems I have exactly six differences between my final draft list and the actual players selected in the first round by NHL teams. I thought it would be entertaining to go back and see who had the better selections, at least at this point in time, with much more prospect development to come.
In the 2011 draft , I was surprised to find that my list was a whole lot better (just my opinion) than the NHL teams actual selections. However, since I know that you may be worried that I may be getting an inflated ego, I also listed below my 2013 differences. Although it is early and I still like my selections, most observers would probably give the edge to the NHL teams so far. My selections were more defensively oriented with the NHL's more offensively oriented. Of course, it's still really early to evaluate the talent when you see late bloomers like the Bruins' Carl Soderberg make an impact 10 years after being drafted.
So the moral of the story is, "don't try to second-guess what the NHL teams might do but make your own selections based on who you think will eventually end up as being the best NHL player." In other words, "be your own man."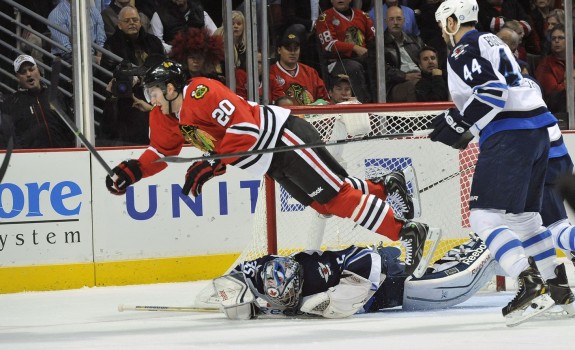 The Sleeper Quiz – The Answers!
Round 1 – Answers
1. The Electric Ehl – Nikolaj Ehlers, Halifax, QMHL, LW/C, 6'0, 162 lb., 63gp 49g 55a 104p +65 (league best)
2. Mr. Determined – Kevin Fiala, HV 71, SHL, LW, 5'10, 180 lb., 17gp 3g 8a 11pt -2
Round 2 – Answers
3. The Late Arrival – Travis Sanheim, Calgary, WHL, D, 6'3, 181 lb., 67gp 4g 25a 29p +25
4. The New Jankowski – Warren Foegele, St. Andrews, HS – ON, LW, 6'1, 178 lb., 52gp 58g 48a 106p
Round 3 – Answers
5. Mr. Big Shot – Gavin Bayreuther, St. Lawrence, ECAC, D, 6, 1, 195 lb., 38gp 9g 27a 36p +2
6. Mr. Security Blanket – Kyle Wood, North Bay, OHL, D, 6'5, 229 lb., 32gp 2g 10a 12p +15
7. Big Brother – Ryan Rehill, Kamloops, WHL, D, 6'3, 213lb., 72gp 4g 16a 20p -4
Round 4 – Answers
8. The American Rover – Brandon Halverson,  Sault Ste. Marie, OHL, G, 6'4, 179 lb., 19gp 2.96 .904
Round 5 – Answers
9. Mr. Where Are U Now – Rinat Valiev, Kootenay, WHL, D, 6'1, 190 lb., 55gp 5g 23a 28p +27
10. Mr. Moonshot – Philippe Gadoury, Halifax, QMJHL, LW/C, 5'10, 180 lb., 19gp 20g 6a 26p +21
How did you do?
9-10/10 = Draft guru; Bob MacKenzie has you on speed dial
7-8/10 = Draft junkie
5-6/10 = Relentless draft researcher
1-4/10 = Always looking for your teams next prospect gem
0/10 = Don't worry; we have your back