The Colorado Avalanche enjoyed a successful 2022-23 season by winning the Central Division despite facing an avalanche of injuries, including being without each of Nathan MacKinnon, Cale Makar, and Gabriel Landeskog for 10 games or more.
Still, the 2022 Stanley Cup champions fell flat while defending their title, bowing out to the Seattle Kraken in seven games in the first round of the 2023 Playoffs. While unfortunate luck in the health department played its part, several key figures struggled to meet expectations last season to various degrees.

A busy and successful 2023 offseason means that the Avalanche are poised to leap back into Stanley Cup contention, but those who disappointed in 2022-23 must improve on last year's showing. Let's dive into the three players who are in need of a bounce-back performance in 2023-24.
Josh Manson, Defenseman
Veteran defenseman Josh Manson injected much-needed physicality into the Avalanche's lineup after being acquired at the 2022 NHL Trade Deadline and was an important piece in the team's eventual Stanley Cup triumph later that spring.
However, there's no doubting that he underwhelmed during the 2022-23 season due in no large part to struggling to stay healthy. He only tallied two goals and 10 points in all of his appearances while being limited to only 32 regular-season and playoff games across the entire campaign. Despite being Colorado's third-highest-paid blueliner for 2023-24, Manson ranked fifth among Avalanche defensemen in average ice time (17:11 per night) during the regular season but fell to seventh in the playoffs (11:47).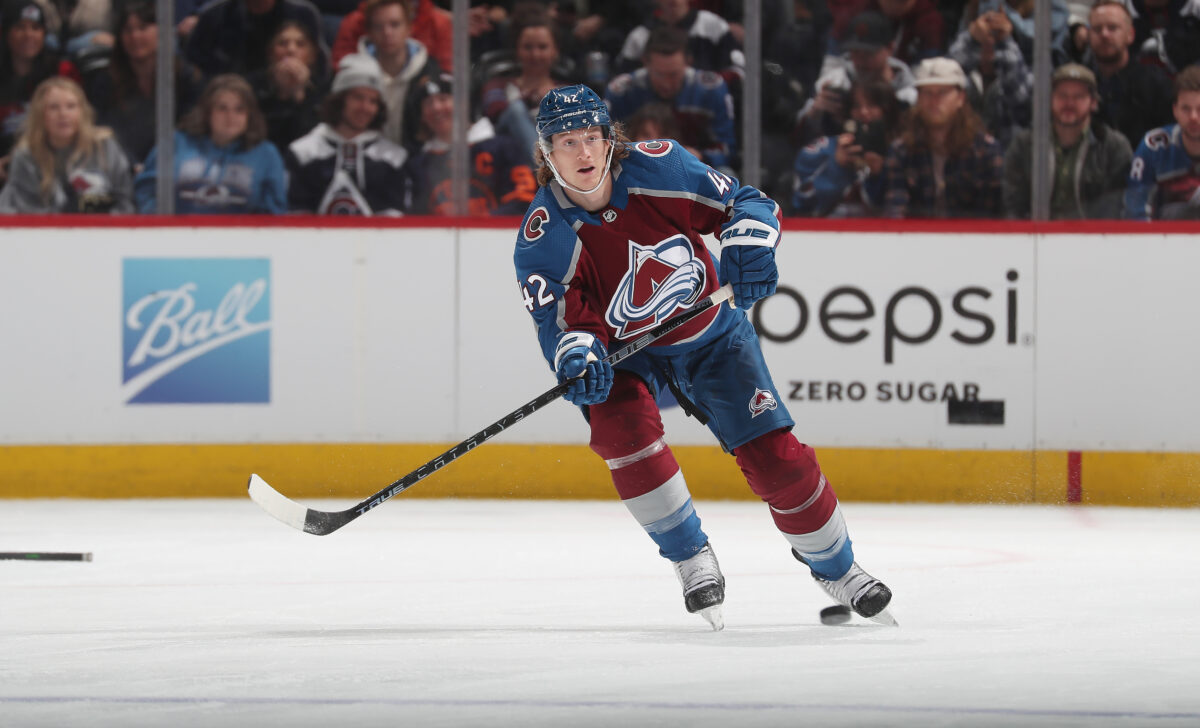 Nowhere has Manson's decline been more evident than when it comes to his on-ice discipline. He posted a minus-8 penalty differential during the 2022-23 regular season (eight drawn minus 16 taken), a continuation of a worrying trend that spans multiple seasons. Since 2020-21, he's taken 52 minor penalties while only drawing 20, resulting in a minus-32 differential which ranks in the bottom-20 of all NHL defensemen over that time.
Manson's 2.01 minor penalties taken per 60 minutes last season ranked fourth-last among all skaters who played at least 300 minutes in all situations, while his minus-1.01 differential per 60 ranked eighth-last. Those are less-than-ideal numbers for any defender, forget about one fighting with declining mobility and foot speed.
Turning 32 prior to the start of the season, Manson's age, recent injury troubles, and aggressive play style have earned him the title of the Avalanche's worst contract, and the onus is on him to dispel the doubts around his longevity. He began the road to recovery after undergoing a surgical procedure this summer, but he's clearly the Avalanche player with the most to prove this season.
Valeri Nichushkin, Winger
On the ice, Valeri Nichushkin's 2022-23 season was far from underwhelming. The Russian winger tallied 17 goals and 47 points in 53 games during the regular season (a 26-goal, 73-point pace over 82 games) and continued to cement himself as one of the Avalanche's most crucial players.
---
Latest News & Highlights
---
Nichushkin's initial production after securing a lucrative eight-year deal with an average annual value (AAV) of $6.125 million appeared to be a strong return on investment. Many players struggle to repeat breakout performances like Nichushkin's run in the 2022 Playoffs (15 points in 20 games), but the 28-year-old winger bucked the trend and thrived despite facing some health concerns of his own.
You may also like:
Instead of continuing that streak of production in the 2023 Playoffs, Nichushkin's postseason was cut short by an alarming off-ice incident after which he did not rejoin the team and his absence was arguably a major factor in the Avalanche's first-round exit. The organization declined to provide specifics, but the circumstances around the situation have been a cause for concern and fuelled speculation made worse by the lack of transparency.
The NHL announced that Nichushkin would not be investigated which clears the road for a return ahead of this season, but questions about his presence (or lack thereof) abound. Without minimizing the severity of the off-ice incident and hoping for some accountability, few players need a good performance in 2023-24 more than Nichushkin.
Samuel Girard, Defenseman
The third and final candidate for a redemption arc in 2023-24 is 25-year-old defenseman Samuel Girard. Despite being an excellent player by defensive and neutral zone transition metrics, the slight, puck-moving blueliner is frequently maligned by the Avalanche fanbase due to his lack of physicality, underwhelming counting stats, and $5 million AAV until 2026-27.
Girard scored six goals and 37 points in 76 games, but only earned a pair of assists in seven playoff games against the Kraken. The plus/minus stat is outdated and borderline useless, but traditionalists can point to his minus-10 rating as another indicator of his decline.
Rather than relying on the subjective eye test or faulty statistics, I'd argue that Girard's underwhelming 2022-23 season arose because of his inability to fully grasp the reins on a depleted Avalanche blue line.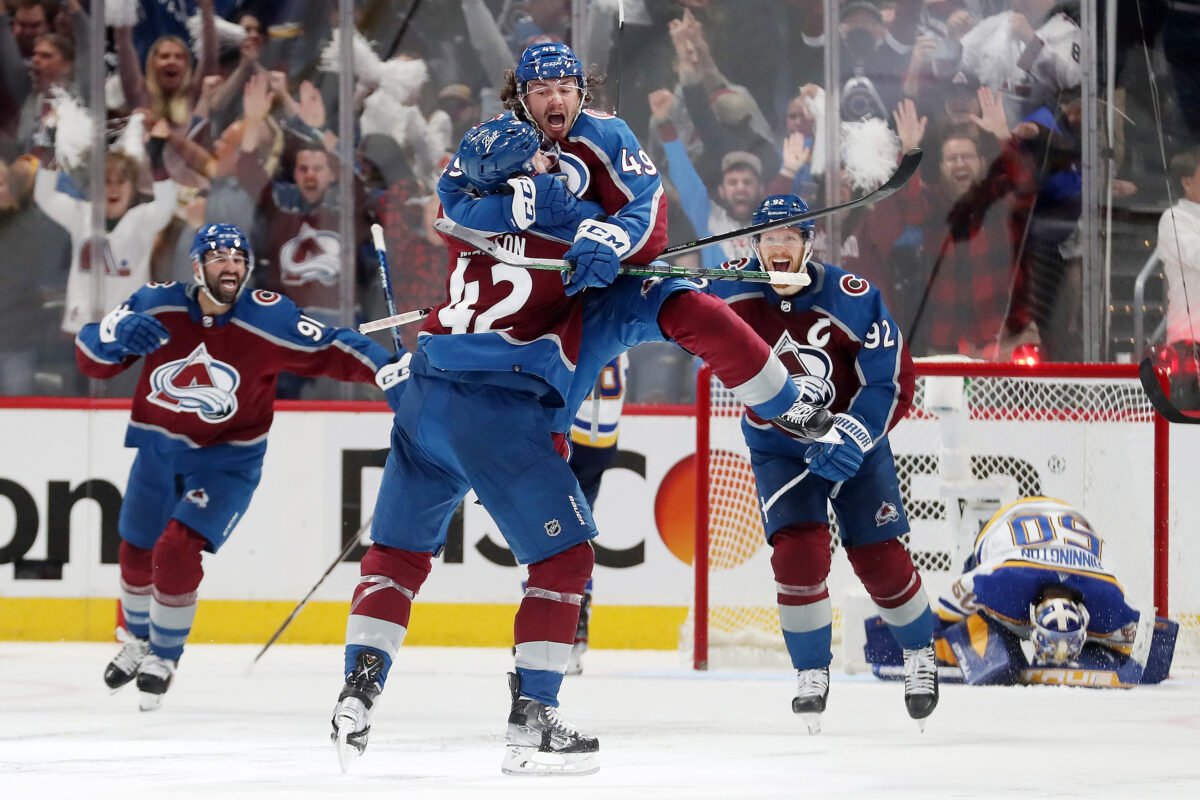 Only Devon Toews played more regular-season games (80) than Girard among the team's defenders, and all of Makar, Manson, Bowen Byram, and Erik Johnson missed 18 games or more last year.
Girard finished the season averaging 21:30 per night – fourth among the team's blueliners – but once more struggled to gain a foothold on the power play. He only played an average of 1:13 per game with the man advantage (also fourth), even though he finished the year with the second-most powerplay points (eight) among Avalanche defenders.
While it's true that Girard's 37 points in 2022-23 were a career-high, he didn't capitalize as heavily as he could have while accumulating the second-most total ice time of the team's defensemen.
Girard also only hovered around 50-51 percent in shot- and scoring chance-share at 5-on-5 on the year, and owned an unsightly 46% share of goals. It wasn't a poor season by any means and he contributes a lot that doesn't show up on the scoresheet, but he should be hoping (and expecting) to reach another level in 2023-24.
Avalanche In Strong Position for 2023-24 Season
Even though the Avalanche as a whole stumbled in the postseason, the organization underwent a remodeling process this offseason and looks better positioned for success in 2023-24. A clean bill of health (from everyone except Gabriel Landeskog) should maintain some consistency within the lineup and allow the collection of newcomers to foster chemistry without interruption.
If one or more of the listed players return to their form from the 2021-22 season and 2022 Playoffs, the Avalanche look much more formidable as they target the second Stanley Cup win with this core. Will that be enough to overcome the field?
Data courtesy of Evolving Hockey, Natural Stat Trick, and the NHL.