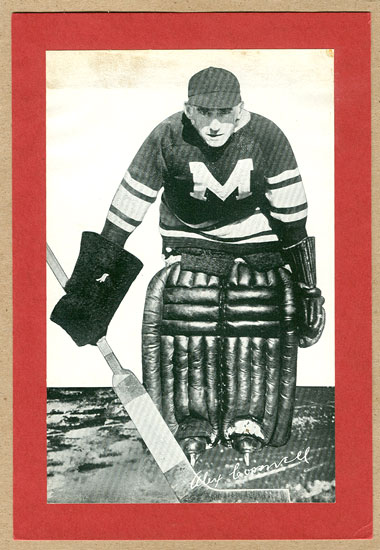 The 7th of February may be just another repeating date in the NHL schedule, but like any other it has featured hockey highlights great and small. Gordie Howe must have liked today's date. On 7 February 1956, in a 3-2 win over Chicago, he netted two markers to become the first Red Wing and third NHLer to notch 300 goals. Eleven years later to the day, in 1965, Mr Hockey became the first NHL player in history to score at least 100 career goals against each and every opposing club in the league, during a 6-0 win over the visiting Montreal Canadiens.
These are just a taste of memorable hockey moments from this day in hockey's history. Take a look back at some of the things that have happened on this most random but special of days, try your hand at some February 7th trivia, and fill your brain with more of the game!
1. Gordie Howe became the third NHL player to nab 300 goals. Of the following names, which two managed to beat Howe to this record?
a) Nels Stewart
b) Joe Malone
c) Charlie Conacher
d) Maurice Richard
2. When Bobby Hull tied Rocket Richard for second place on the NHL all-time scoring list (7 February 1971), which player still sat alone in first place for most goals scored in league history?
a) Gordie Howe
b) Jean Beliveau
c) Howie Morenz
d) Phil Esposito
3. Which of the following set the still-standing NHL record for most points in a single game on one fateful February 7th?
a) Wayne Gretzky
b) Darryl Sittler
c) Mario Lemieux
d) Maurice Richard
4. Each of these men had a big day on February 7th. Which one scored his first and only NHL hat trick on this date?
a) Tim Hunter
b) Pat Quinn
c) Luke Hall
d) Bob Kelly
e) Jorgen Pettersson
(See answers below for more information on these and other happenings from February 7th.)
Other notable events:
1928 – The day before his 26th birthday Ottawa goalie Alexander "The Fireman" Connell battled Rangers netminder Lorne Chabot to a 0-0 scoreless tie in New York. Connell, who worked as a fire-fighter when not on the ice, recorded the third of his eventual six-game shutout streak, which ended with an NHL record which stands to this day: 461:29 consecutive minutes without allowing a goal.
1933 – Montreal Canadiens legend George Hainsworth slides past Alex Connell to become the all-time NHL shutout leader with the 71st of his career, a 2-0 victory over Toronto.
1939 – The Bruins extended their unbeaten streak to 6-0-1 as Frank Brimsek recorded the 9th shutout of his rookie season with 33 saves in a 2-0 win over Toronto in Boston.
1943 –  Black Hawks star Doug Bentley put up six points with a hat trick and a trio of helpers, while team-mate Bill Thoms earned his third NHL hat trick and a pair of assists in Chicago's 8-4 waxing of the visiting New York Rangers. This was the first time in Hawks history that multiple players scored three-or-more goals in a single game.
1948 –  Turk Broda marked his 41st of an eventual 62 career shutouts, just before leading Toronto to Broda's first of five eventual Cups with the Maple Leafs.
1960 –  Bronco Horvath, one-third of Boston's famous "Uke Line" of the '60s, scored another goal to extend his NHL-record point scoring streak to 20 consecutive games, while Bruins gaolie Harry Lumley recorded his 70th career NHL shutout in a 3-0 win over the Leafs at Boston Gardens.
1971 –  Scotty Bowman, now NHL history's winningest coach, took over behind the St. Louis bench for the second time in his career. He replaced Al Arbour, who returned to the ice and played his last NHL season for the Blues.
Later that same day, Chicago's Golden Jet Bobby Hull netted his 544th career goal, tying Maurice Richard as the second highest goal scorer in NHL history; 'Hawks goalie Tony Esposito recorded his 22nd career shutout.
1974 – Philadelphia backstop Bernie Parent became the first goaltender in Flyers history to win 30 games in one season with a 5-4 win against the rival Pittsburgh Penguins.
On the other side of the continent, the Vancouver Canucks traded away their top scorer Bobby Schmautz to the Bruins for Chris Oddleifson, Fred O'Donnell and the rights to Mike Walton.
1975 –  The Blues started on a franchise -record eleven-game unbeaten streak when Eddie Johnston recorded his 30th NHL shutout, a 5-0 win over the Kansas City Scouts.
1976 –  It was a big day in Toronto as Boston visited Maple Leaf Gardens. Bruin Jean Ratelle found his 350th NHL goal when he hit the net twice and earned four points, while John Bucyk scored his 1,283rd NHL point, sliding into second place all-time behind Gordie Howe. Despite this, Boston lost 11-4, as one particular Leaf scored ten points (see trivia).
1977 –  The Leafs-Sabres game, set to take place in wintry Buffalo, is postponed until Valentine's Day due to poor weather.
1979 –  Dennis Hextall signed with the Washington Capitals, the last NHL team the two-time All-Star would play for in his 503-point career.
1980 –  Mike Bossy extended his franchise-record point-scoring streak to eighteen games as the Islanders beat the LA Kings 4-1 on Long Island; he compiled 17 goals 27 points through those eighteen games.
Meanwhile, Bruins star tenderfoot Ray Bourque broke a Bobby Orr record in Boston. His three assists against Toronto gave him 30 for the season, cracking Orr's 1966-67 record for most assists (28) by a Bruins rookie rearguard. Boston outscored the Leafs 4-3 in the third period to win 8-6.
1981 –  North Stars rookie Dino Ciccarelli scored his first NHL goal and potted two assists as Minnesota and the Islanders tied 5-5 in New York state.
That same night, Los Angeles Kings centreman Marcel Dionne passed Butch Goring to become the all-time leading point scorer in franchise history when scored his 45th goal of the year in a 4-4 tie with the Capitals at the Forum.
1982 –  Detroit's Mark Osborne tied two Red Wings records, both set in 1947 by Jimmy McFacdden. Osborne recorded five assists to equal the franchise records for points and assists by a Detroit rookie.  In Alberta the Flames burned the Leafs 8-2 at the old Corral, as Guy Chouinard scored two goals and five points, Kent Nilsson had a goal and four assists, and Kevin Lavallee posted two goals and a pair of helpers.
1985 –  Mike Bossy scored an assist and an NHL-record 33rd career hat trick, breaking Phil Esposito's record of 32 three-goal performances.
1987 –  Bruins right winger Cam Neely scored his first NHL hat trick in an 8-5 Boston win over Toronto.
1988 –  It was a busy day in '88. Larry Pleau led the Whalers to a win against Toronto the day he replaced Jack Evans as Hartford head coach. The Leafs were also active, sacking GM Gerry McNamara, replaced two months later by Gord Stellick, who became the youngest GM in NHL history.
On the ice, Calgary rookie Joe Nieuwendyk scored his 40th goal of the season, breaking a 13-year old franchise record for goals by a rookie, set by Eric Vail when the Flames were still in Atlanta. In Pittsburgh, defenseman Paul Coffey scored his 700th career point, though his Penguins suffered a 6-3 loss to the Rangers.
1989 –  Back offices were abuzz throughout the NHL, as players warmed up for the '89 All-Star Game. The Winnipeg Jets axed head coach Dan Maloney, replacing him with Rick Bowness. Philadelphia traded a future 1989 Draft pick (Keith Carney) to the Maple Leafs for Al Secord, while the Oilers swapped Keith Acton and a 6th round 1991 Draft choice (Dimitri Yushkevich) to the Flyers in exchange for Dave Brown.
The 40th NHL All-Star Game took place in Edmonton, where new LA King Wayne Gretzky was named the MVP after potting a goal and two assists as the Campbell's beat the Wales Conference 9-5.
1990 –  Future first-overall 2008 draftee Steven Stamkos is born in Markham, Ontario.
1992 –  The day St. Louis traded Adam Oates to the Boston Bruins for Craig Janney and Stephane Quintal, two long-time Capitals led Washington to a 6-2 home victory with four points apiece. Peter Bondra, celebrating his 24th birthday, scored two goals and a pair of assists against the New York Rangers, while career Cap Michal Pivonka added a quartet of helpers.
1995 –  Blackhawks backstop Ed Belfour became the 38th goalie to record 25 career shutouts when Chicago defeated Anaheim 3-0. It was Eddie the Eagle's third stonewall in six games.
Penguin Joe Mullen put the puck in the net twice and helped on two others, reaching his 1,000th NHL point as Pittsburgh defeated the Panthers 7-3. Mullen was the first American-born player to reach 1,000 points, and the 42nd NHLer.
1996 –  The Anaheim Mighty Ducks made one of the biggest moves in franchise history when they acquired Teemu Selanne for the first time, grabbing him from the Winnipeg Jets. The Ducks also got Marc Chouinard and a 4th round 1996 Draft pick from the Winnipeg Jets, swapping Chad Kilger, Oleg Tverdovsky and the Mighty Ducks' 1996 3rd round pick (Per-Anton Lundstrom). February 7th proved a lucky date for Selanne more than once (see 2003).
The trade wasn't the only news that day. Sabres backstop Dominik Hasek notched his 88th NHL victory, moving him past former Flyer Pelle Lindburgh to become the winningest European born-and-trained goaltender in League history, edging the visiting Boston Bruins 2-1 in overtime. In New Jersey, Penguin Jaromir Jagr became the 5th player to score 200 goals for Pittsburgh in a 1-1 tie.
1998 –  As the Nagano Games opened in Japan, the NHL showcased more games than ever before. Thirteen tilts took place as all twenty-six clubs played on the last day before the Olympic Break. Valerie Bure was shining bright as when he potted his first NHL hat trick as the Flames rolled over the Oilers 4-2.
It was a busy night. The Stars retired Neal Broten's No.7 sweater, honouring the long-time Minnesota North Star, who spent two years in Dallas after the franchise's relocation. His fifteen seasons with the organisation combined with a 1099-game, 923-point career and a Stanley Cup win with New Jersey to make Broten an honoured Stars player. His luck rubbed off that night, as Dallas beat the Blackhawks 3-1. Out East, a 3-2 Devils win over the Islanders was spiced up by two New Jersey milestones. Captain Scott Stevens tallied his 600th career assist while Doug Bodger, who only played 49 games with New Jersey, recorded his 100th NHL goal.
1999 –  The Colorado Avalanche became the 7th NHL club to win at least twelve games in a row with Patrick Roy's 46th NHL shutout, extending a franchise-record winning streak. The Avs beat the Stars 3-0 in Dallas.
2000 –  Former Detroit star Sid Abel passed away, just fifteen days before his 82nd birthday.
2001 –  Penguin Alexei Kovalev recorded his first five-point NHL game with three goals and two assists, giving him 450 career points, as Pittsburgh whipped the visiting Flyers 9-4.
2003 –  Teemu Selanne became the seventh European to notch 900 points in an NHL career when he grabbed a goal and an assist as a San Jose Shark in a 4-3 loss in Minnesota.
Jarome Iginla feathered his second career hat trick with an assist to score a point on each Calgary goal in the Flames 4-3 Battle of Alberta win in Edmonton.
Former Flames town Atlanta also had a good night. When the Thrashers beat the Devils 4-2 in New Jersey, Bob Hartley became the 6th fastest coach in NHL history to win 200 games, marking this tally in his 369th regular season game.
2004 –  NHL All-Stars practice at the Xcel Energy Center in St Paul Minnesota in preparation for the 54th Annual All-Star Game the following day. Fans had a chance to interact with stars, and players like Jeremy Roenick tossed pucks to the crowd.
2006 –  LA King Eric Belanger played his 300th NHL game at Minnesota, and started on a three-game scoring streak, tallying three goals and three assists for six points.
2009 –  (Today)  The NHL hosts twelve games, nearing the impressive mark recorded eleven years earlier.
Select February 7th NHL birthdays:
Ross Lonsberry (1947); Tom Williams (1951); Lee Fogolin Jr (1955); Tim Higgins (1958); Peter Bondra (1968); Yves Racine (1969); Alexandre Daigle (1975); Jody Shelley (1976); David Aebischer (1978); Joey MacDonald (1980); Steven Stamkos (1990). A very Happy Birthday to Dave, Steve, Jody, et al.
Trivia Answers:
1. a) and d), Nels Stewart and Maurice Richard.     2. a), Gordie Howe.     3. b), Darryl Sittler.  His record stands to this day, a ten-point single-game effort on 7 February 1976. The Leafs star posted six goals (including his 5th career hat trick) and four assists as Toronto rolled over the visiting Boston Bruins 11-4.      4. d), Bob Kelly. The two-time Stanley Cup winner (Philadelphia Flyers, 1974 and 1975) had his only triple-goal game as a Washington Capital in 1981 during a 4-4 draw in Los Angeles. What happened to the others on February 7th?  Calgary's Tim Hunter picked up his 100th NHL point (1991); Pat Quinn won his first game as coach of the Vancouver Canucks (1991); Luke Hall was born in Montreal (1975); Blues rookie Jorgen Pettersson scored his second NHL hat trick in a 9-2 win over Vancouver (1981).
Mac (M MacDonald Hall) serves as Hockey History Analyst for The Hockey Writers, and vows that future articles won't be QUITE this long…hopefully!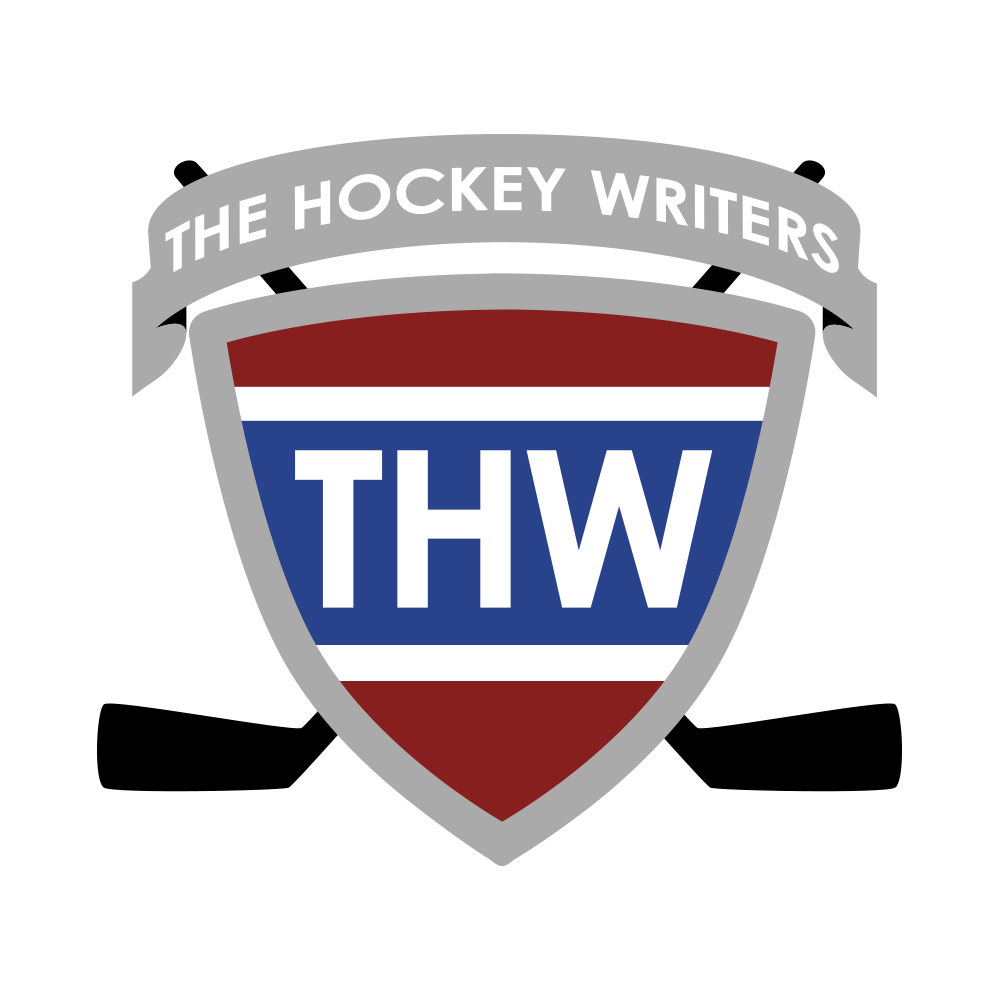 The Hockey Writers is:
1) A top-tier hockey media company delivering a top-notch, in-depth look at the NHL
2) A collective of some of the best hockey writers anywhere
3) A multimedia provider with daily podcasts and YouTube shows
4) Well-respected and widely-cited NHL prospect and draft resource