Within the NHL's salary cap landscape, teams often try to mine hidden gems and identify potential bargain-value players during the annual free agent frenzy. After a season in which their hopes of repeating as Stanley Cup champions were partially dashed by a lack of depth, the Colorado Avalanche will have to enter the free agent market with an eye on shoring up their forward group beyond their stars.
As the start of the 2023 NHL free agent period draws near, Avalanche management finds themselves in a prime position to capitalize on cheaper, undervalued forwards who support their core superstars in understated ways. The Avalanche can add depth, versatility, and a competitive edge to their lineup without breaking the bank, focusing on players who help facilitate offense beyond eye-popping boxscore totals.
Related: Hockey Advanced Analytics: What Are They & Why Are They Important?
As team captain Gabriel Landeskog is out for the entire 2023-24 campaign, he and his $7 million cap hit can be assigned to long-term injured reserve (LTIR). At the moment, the Avalanche are projected to have around $20 million in cap space with five forwards who saw regular time this season signed through next year. With restricted free agents (RFAs) Bowen Byram and Alex Newhook the most notable of the unsigned, management will have the chance to give the NHL roster a significant facelift.
With the Avalanche's successful track record of identifying and molding such talent, bargain-bin depth forwards in this summer's free agent pool could vault them immediately back into Stanley Cup contention. Now, let's dive into three intriguing options that are likely to be available at a depreciated price come July 1.
Conor Sheary, Washington Capitals
The first name to watch this offseason is Conor Sheary, a 30-year-old winger coming off a two-year extension with the Washington Capitals which carried an average annual value (AAV) of $1.5 million. His recent play has likely earned him a noticeable bump in compensation on his next deal, though the Avalanche should both have the room to accommodate a modest raise and slide him into their top-nine group.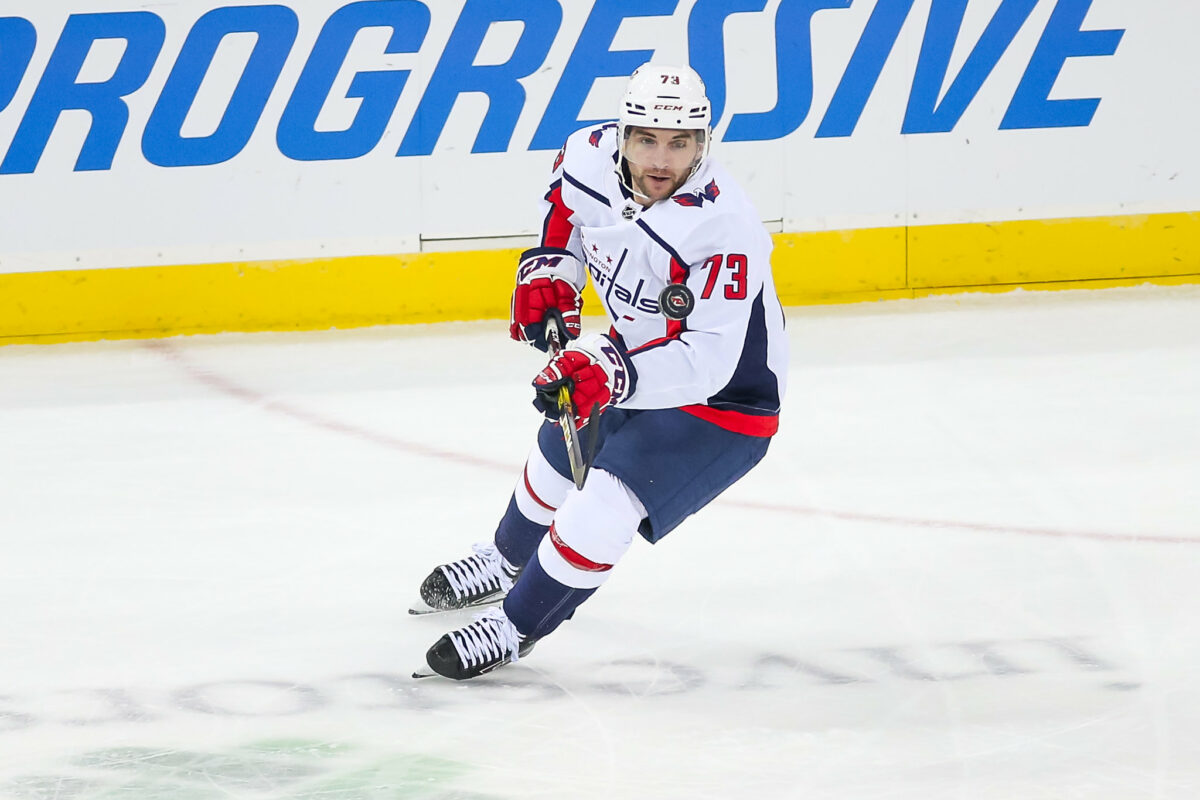 In three seasons with the Capitals, Sheary scored at a 19-goal, 41-point pace during the regular season, ranking eighth among the team's forwards in average ice time (ATOI). The utility man also featured regularly on the power play (also eighth in ATOI) and was one of the Capitals' most reliable penalty-killing options up front (third in shorthanded ATOI).
Beyond providing utility in all situations, Sheary was one of Washington's most dynamic players in transition. According to Corey Sznajder's micro-stat tracking data, the diminutive forward graded out as one of the league's best at facilitating zone entries, and ranked second on the team behind Sonny Milano in that department. He also generated shots and shot assists at a slightly above-average rate compared to other NHL forwards, making him one of the top support options likely to be available this summer.
You May Also Like:
Though the Avalanche have adjusted their offensive strategy to be less reliant on rush offense, they remain one of the league's most active teams in the neutral zone. Sheary's underlying numbers suggest that he can be trusted to pick up the slack of carrying the puck if required, and has the tools to fashion chances in the right situation. For around $2 million or less, there are worse options and if all goes well, he could be the 2023-24 version of pending free agent Evan Rodrigues.
Craig Smith, Washington Capitals
The second bargain-bin candidate is another member of the Capitals in 33-year-old winger Craig Smith, who joined the team after being a part of the Boston Bruins' deadline deal for defenseman Dmitry Orlov. He only managed to post a total of nine goals and 16 points after a 16-goal, 36-point effort in 2021-22, the result of a trying season in which he was limited to 64 games and was placed on waivers to clear cap space.
Considering Smith is quickly approaching his mid-30s, he likely won't be able to command anything near the $3.1 million AAV attached to the three-year deal he signed ahead of the 2020-21 season. Still, his numbers under the hood suggest he's the perfect buy-low candidate for any team looking to bolster their collection of bottom-six depth forwards. Sound familiar?
| Statistic | Bruins | Capitals |
| --- | --- | --- |
| Shots | 7 | 11.8 |
| Scoring Chances | 7.7 | 10.6 |
| Expected Goals | 0.6 | 1.3 |
| High-Danger Chances | 2.9 | 5.6 |
| Goals | 0.6 | 1.2 |
Craig Smith's individual offensive generation per-60-minutes at 5-on-5 before and after the 2023 Trade Deadline (via Natural Stat Trick)
It would be one thing if Smith's individual offensive creation fell off a cliff in tandem with his boxscore totals, but the above pre- and post-deadline season splits tell the story of a player stuck in a less-than-ideal situation. His 5-on-5 numbers from his brief stint with the Capitals represent career-bests in every category, though the fact they're from a very small sample of games is a noted caveat.
The Avalanche would not require Smith to play higher in the lineup, and it's easy to imagine the shoot-first forward pairing up with someone who can set him up on a regular basis. One such candidate is the 22-year-old Newhook – a burgeoning neutral zone playmaker in his own right despite a poor postseason showing.
Although any potential contract offered to Smith isn't likely to be significant in terms of length or AAV, extending him an olive branch represents a gamble. The Avalanche can offer an environment capable of insulating him and accommodating his flaws. Is Smith's time as an impact NHL forward over? Probably, but he can still offer something of value in the right role and at the right price.
Alexander Kerfoot, Toronto Maple Leafs
The third and final free agent forward on this list is a familiar face. A member of the Avalanche from 2017 to 2019, utility knife Alexander Kerfoot is set to become a UFA this summer after spending the past four seasons with the Toronto Maple Leafs. He joined the club in the infamous Nazem Kadri trade in the 2019 offseason and has been a polarizing figure due to his $3.5 million AAV and level of offensive production out of line with that cap commitment.
---
Latest News & Highlights
---
Judging by Kerfoot's micro-stat profile, however, bringing him into the fold in more of a bottom-six support role at a reduced price ($3 million or less, perhaps?) could be a big win for Avalanche management. Due to underwhelming scoring totals, his versatility and effectiveness in transition have been discounted, making him a frequent scapegoat for Toronto's offensive ineptitude in the playoffs.
Kerfoot is an above-average playmaker, ranking highly among Maple Leafs forwards in terms of shot- and scoring chance assists at 5-on-5. Much of his output is the result of his efforts in transition, ranking sixth among all NHL forwards in Sznajder's data set by zone entries per 60 minutes (both successful dump-ins and carry-ins). He lacks the truly decisive vision and ability that would make him an elite passer when combined with his skating, but that doesn't mean he doesn't have much to offer in a depth role playing under a cap hit that reflects that fact.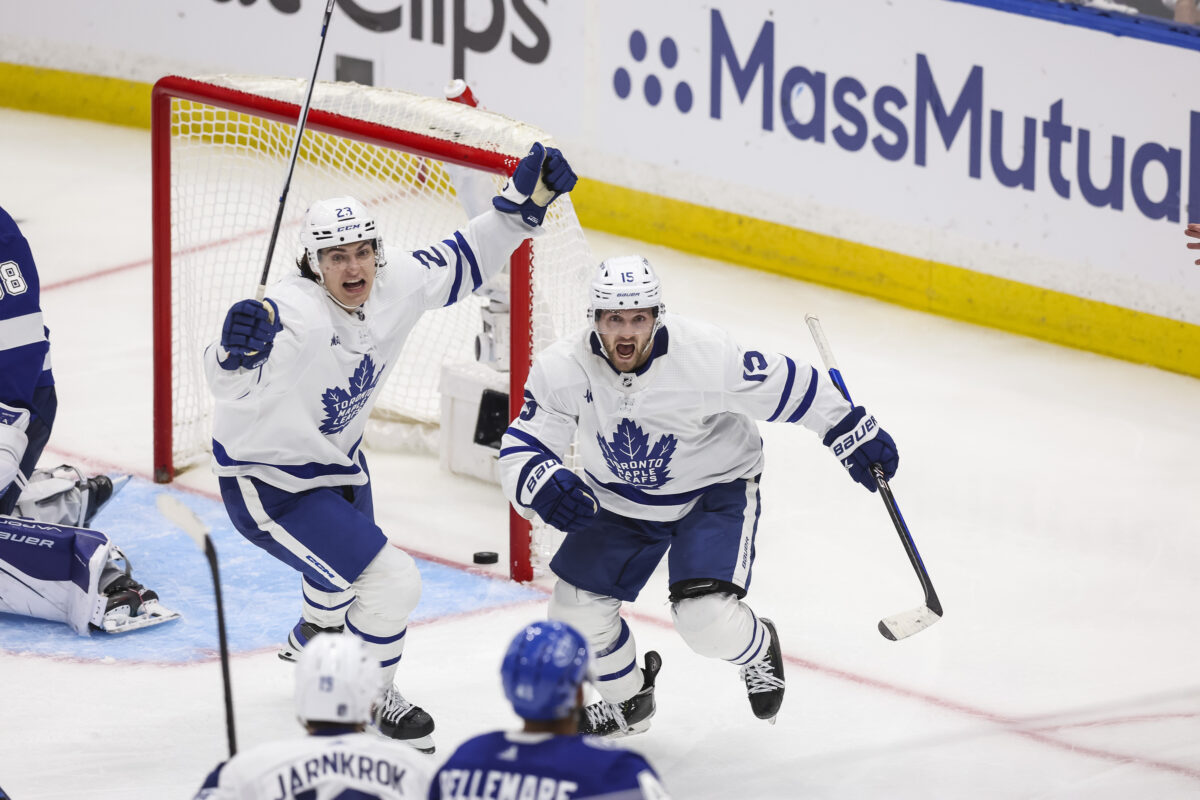 Kerfoot also graded out as an effective forechecker, registering above-average in terms of both frequency of pressures and successful puck recoveries. His body has never been his tool of choice, but rather choosing to rely on his speed and active stick to disrupt breakout attempts. It's what's made him the third-most utilized Maple Leafs forward on the penalty kill and one of head coach Sheldon Keefe's most trusted soldiers, sometimes to a fault.
It may be difficult to corral Kerfoot at a price that would make him a bargain given his amplified leaguewide profile forged while playing in one of the NHL's biggest media markets. There is a scenario where the 28-year-old provides value in a depth role due to his puck-carrying, positional versatility, and special teams deployment, but don't be surprised if he's bombarded with interested suitors for those very reasons.
Avalanche Can Find Value in 2023 Free Agent Market
In their pursuit of undervalued forwards via the free agent market, the Avalanche are set to remain committed to maximizing their roster's potential while effectively managing their financial resources. With a well-established reputation for identifying players and leaning on their strengths, the front office must perform yet another trick as they look to sustain the organization's recent success.
Another offseason with a stagnant salary cap ceiling means that those not among the top crop of free agents may be squeezed financially. This reality could give the Avalanche an opportunity to offer playing time with their stars to those looking to rehabilitate their reputations around the league on a short-term basis, with an eye on striking it rich next summer.
Having a core of star talent already in place means that the Avalanche can focus on filling out the margins and appropriately complementing their key contributors. The organization has found success while running this roster construction playbook before, but now it's time to do it again.
Honourable Mentions: Pierre Engvall (New York Islanders); Tyler Motte (New York Rangers); Josh Leivo (St. Louis Blues); Zach Aston-Reese (Maple Leafs); Noel Acciari (Maple Leafs)
Data courtesy of the AllThreeZones, CapFriendly, Natural Stat Trick, and the NHL.