The Colorado Avalanche acquired a surprisingly controversial contract during free agency – Ian Cole. Signed for three years at an annual average of $4.25 million, the 29-year-old left-shooting defenseman should be a solid addition to a Colorado team still developing their young defense. However, the signing raised the hackles of some of the Avalanche fan base. But should it?
Ian Cole Is a Good Player
Let's get this out of the way first. Is Ian Cole another Erik Karlsson? No. But that doesn't mean he isn't a quality NHL blueliner. Cole has a reputation as a solid shutdown defenseman and should easily slot in on the Avalanche anywhere from the fourth to sixth slot on the blueline.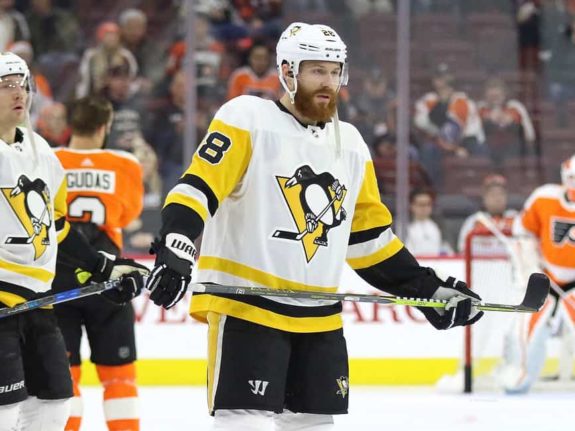 Cole plays a physical defensive game without racking up tons of penalty minutes. His style of play should also be an asset in opening up the ice for the more offensively minded defensemen on the team like Tyson Barrie or Sam Girard as well as covering for mistakes from developing players like Girard or Conor Timmins.
For those interested in more advanced statistics, Cole owns a better relative Corsi, Fenwick and PDO rating than any other blueliner on the Avalanche, according to Hockey Reference.
Cole's strengths lie with effectively minimizing shots on goal as well as limiting shots near the crease. While not a leader last year in any single defensive category, he blocked 116 shots, made 95 hits and logged 75 penalty minutes, easily in the middle of the pack for defensive categories. Is he a high-scoring blueliner? No, but his 20 points last season showed he has scoring ability and should pair well with the Avalanche's offensively minded defensemen.
Also, Cole's contract should cover the prime of his defensive career. He brings a proven track record of solid defensive skillsets that should continue throughout the length of his contract.
Cole Brings Quality Experience
Cole represents a dependable addition to a young team still developing.
The Avalanche have some very promising young defensemen working up the depth chart. Girard proved a steal of a pickup for the blueline but he is only 20 with barely one full NHL season under his belt. Recently signed Conor Timmins is only 19 and has yet to earn a starting spot. Nikita Zadorov, 23, started to show much-needed consistency as well as flashes of brilliance in the playoffs. All of them are still works in progress. Cole, an experienced all-around defenseman, should provide a perfect counterpoint to any of them.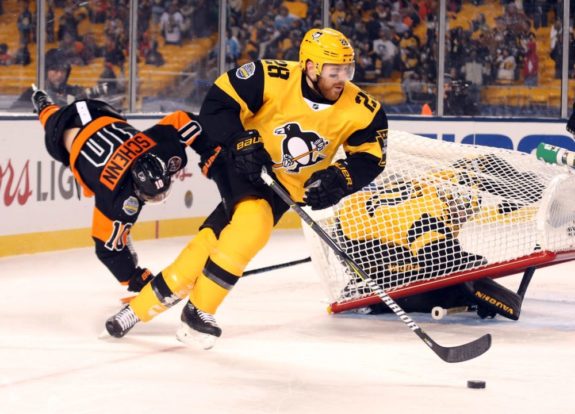 Cole also played 62 postseason contests, twice helping the Pittsburgh Penguins win the Stanley Cup. He ventured into the postseason with two other teams as well, most recently with the Columbus Blue Jackets and earlier with the St. Louis Blues.
Cole actually has more playoff appearances than every single defenseman on the Avalanche combined. Of the veteran defensemen on the team, only waiver wire pickups Patrik Nemeth and Mark Barberio have any postseason experience with a team other than the Avalanche. For a team hoping to make a push for the postseason, Cole's experience is priceless.
In weighing how Cole's extensive postseason background could help the Avalanche, one only needs to consider Colorado's recent foray into the playoffs against the dreaded Nashville Predators.
Remember how Nashville was able to pen the Avalanche in around their own net on the penalty kill? Yeah, having another defensive-minded blueliner who could clear the puck as well as exit the zone with possession of said puck would have made a huge difference. Recall how P.K. Subban moved into the Avalanche zone unchecked and unchallenged? Another area Cole could have added value.
Building Depth Solidifies the Blue Line
Cole's greatest contribution may be towards building veteran depth.
Last year, the Avalanche lost top defenseman Erik Johnson for the postseason with a knee injury after playing without him for a month in the middle of the season due to a broken leg. Nemeth missed a month in November with a back injury while Barberio missed two months with a lower-body injury.
As if the regular season injury issues weren't enough, Nemeth and Zadorov played with shoulder injuries into the playoffs. Combined, defensive injuries accounted for over 100 man games lost. With both Nemeth and Zadorov recovering from offseason shoulder surgery, their return to the ice in time for the season start remains questionable. Cole provides a much-needed insurance policy.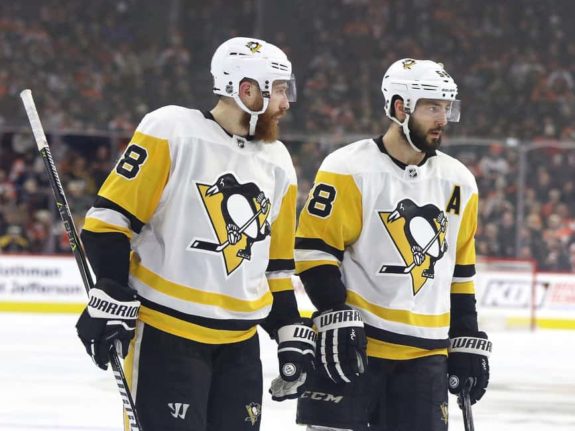 There is no such thing as too much quality depth. However, injuries aren't the only reason depth is valuable. While Cole is arguably overpaid, the nature of free agency frequently means teams pay a premium to fill a roster need. The three-year term, however, makes him eligible for the anticipated Seattle expansion draft in two years and leaves the team space to protect other roster players.
Cole is not a bargain basement purchase. He brings a stable and successful defensive history to a team that looks to play 20-year-old Girard on a top defensive pairing and bring in 19-year-old Timmins down the road. Cole should help solidify the blueline. His ability to communicate on the ice should also help the younger players.
It's also worth noting the Avalanche made their push for the playoffs last year playing defense by committee with the likes of Mark Alt, David Warsofsky, Anton Lindholm and Duncan Siemens filling in to help Colorado scrape into the postseason. Having some other options can only improve the team.
As for concerns about clogging the pipeline, one of the most promising changes with the Avalanche in the past couple of years has been their willingness to release or demote team members who are being outplayed. The organization no longer favors players based on age, salary or contract length. Everyone earns their spot on the roster by their level of play. Should someone make a competitive run for his slot, there's every reason to believe the team would make room for the better player. Healthy competition should also make for a better team, another win for Colorado.
Cole seems to both understand and look forward to his role on the Avalanche.
Very excited to start this new chapter of my career in Denver with the @Avalanche. Looking forward to help build on this team's success. Huge thank you to everyone who helped me get to here – family, friends, and all my past teammates and organizations #GoAvsGo

— Ian Cole (@ICole28) July 1, 2018
It has been awhile since the Avalanche had quality defensive depth. Instead of wringing hands over the signing, it's a chance to appreciate how far the team has come in the past couple of years. Is Ian Cole a flashy addition? No. But the signing of Cole represents yet another turn of the page for Colorado, adding responsible depth to further quality development of their youth while icing a competitive team.