The 2017-18 season ended for the Chicago Blackhawks last month and left fans with many questions and concerns for the offseason. They had plenty of weaknesses this season, some stronger than others. Although they have a few months to figure out what exactly went wrong this season to miss the playoffs for the first time in nearly a decade, there are some things that need to be addressed more than others.
Here are five concerns that head coach Joel Quenneville (along with the rest of the coaching staff), general manager Stan Bowman, and the players need to address as soon as possible.
1. Blackhawks' Power Play
It was clear early in the season that the power play was a struggle. This was tough for Hawks fans and players who are used to having one of the most productive power plays in the league. By the end of the season, the Hawks were ranked 29th in the power play out of the 31 teams in the league.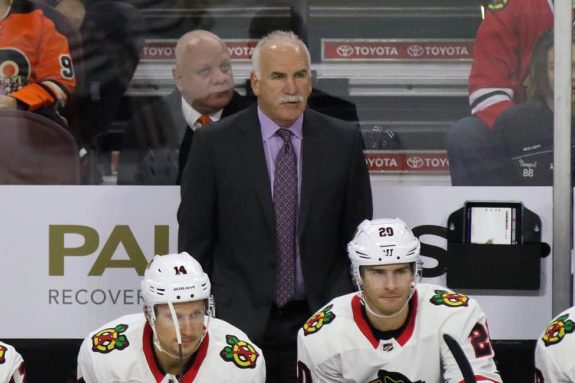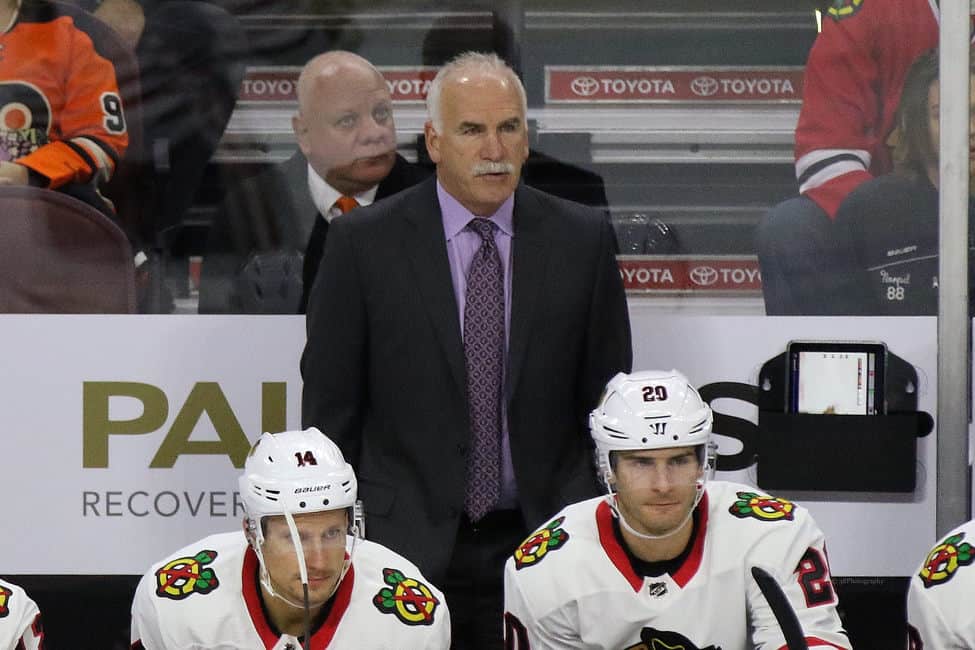 Quenneville and Bowman need to think about who the strongest players are on the power play and make sure to have them out during the power play next season and take it more seriously. It seems it wasn't as much of a priority this past year, and focusing on it should make a difference. The challenge is to figure out who is best on the power play since none of the players truly stood out this past year.
2. Blackhawks' Defense
Although it can be argued that "defense might not be an issue next year" due to free agency, it was one of the greater struggles for the Hawks in the 2017-18 season. Duncan Keith and Brent Seabrook, the longtime stars of the Hawks' blue line, both had a bad year, and other players did not help. It's unlikely that the Hawks would get rid of Keith or Seabrook (though Seabrook is much more likely), so free agency and having the eighth overall draft pick is the best way to go to revamp the blue line.
3. Hawks' Backup Goaltender
Although backup goaltender Anton Forsberg had a relatively strong start to the season, it didn't end that way with only 10 wins, 16 losses, and four overtime losses in his 30 starts. This became even more apparent when he became the starting goaltender after Corey Crawford was injured in December and was absent for the rest of the season.
The focus should be on getting Crawford healthy and taking precautions so something like this never happens again, but the Hawks need a new backup goaltender. Many goaltenders will be entering free agency in July, including Antti Niemi of the Montreal Canadiens, who won the Stanley Cup with the Hawks back in 2010. It will be no surprise if the Hawks take advantage of that when free agency comes along. Rockford Ice Hogs goaltender Collin Delia has been having a strong run during the Calder Cup playoffs. He definitely deserves a chance to shine with the Hawks.
4. The Blackhawks' Core
Keith and Seabrook had off-years, but so did fellow core members Jonathan Toews and Patrick Kane. Although their performances were above average for most NHL players, they were subpar compared to their past years. Kane had 29 goals and 49 assists this past season, which is lackluster compared to his MVP season in 2015-16 when he tallied 46 goals and 60 assists. Toews also had a poor year with 20 goals and 32 assists, a career-low.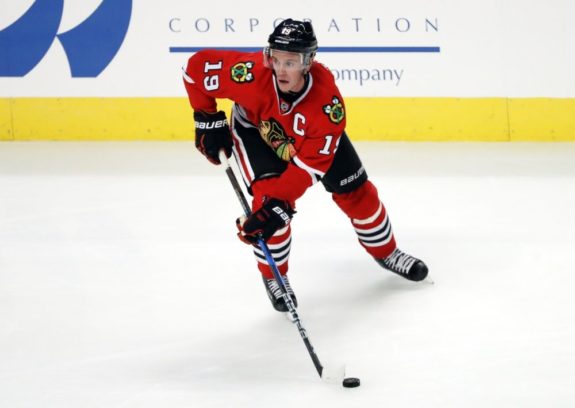 The discussion of the core resurging doesn't involve Kane as much since his year was still far above average, but Toews is definitely included in the conversation. Toews is known for strength over speed and just turned 30. It's no secret that the league is becoming faster and younger every year. While he can't control his age, he can control how he approaches speed. Some writers, such as Mark Lazerus of the Chicago Sun-Times, suggest that Toews should shed a few pounds to gain more speed like Anze Kopitar of the Los Angeles Kings did.
Toews says of Kopitar, "At his age, everyone talks about how young the league's getting, and if a guy like him can still have a season like he had this year, for sure it's comforting in that sense," Toews said. "But it doesn't necessarily mean I'm going to go out there and put up 90 points next year."
It's up to Toews whether or not he takes this advice, but he needs to work with Quenneville to figure out how he can get back to all-star form next season.
5. Team Chemistry
It was clear from the start of the season that the Hawks didtoewsn't have the same chemistry they had during their recent Stanley Cup runs. Some of it was from the absence of Artemi Panarin on Kane's line, but it went beyond that.
Quenneville changed lines so often throughout the season that it was nearly impossible to learn who played well with who. That needs to change in the 2018-19 season. Luckily, one possible pair for next season already looks obvious. Kane and Alex DeBrincat have been the perfect match during the 2018 World Championships for Team USA. Quenneville would be a fool to overlook it, and hopefully, their chemistry will translate at the United Center.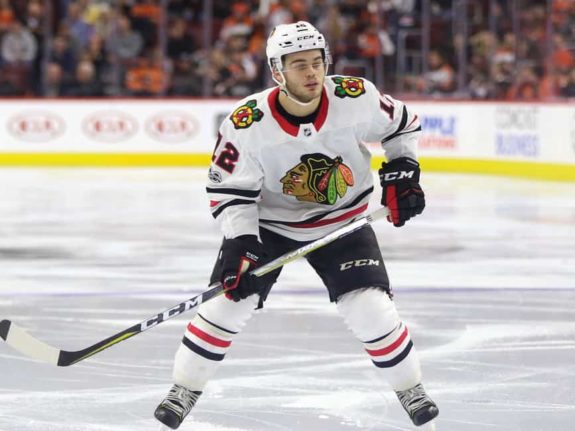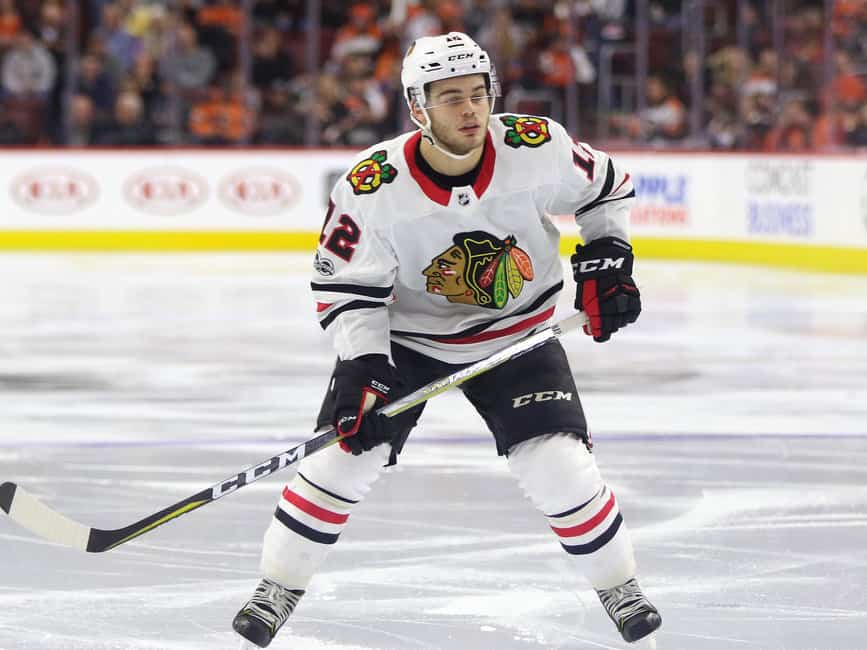 It's going to be a long offseason for Hawks fans. Many questions will be asked within the organization in the upcoming months to get the Hawks back to playoff contention next season, but only time will tell what will truly happen.