As we saw in Part 1 with John Davidson, the Columbus Blue Jackets have a lot of work to do this offseason and beyond. Even with a long list of items on their to-do list, general manager Jarmo Kekalainen continues to believe in the direction they are going.
Related: Blue Jackets' John Davidson Reflects on Frustrating Season
While the belief on the team was that this season could be tough, no one thought they'd be in 32nd place with just 14 games left. While it's understandable for everyone involved with the Blue Jackets to be frustrated, that doesn't mean they don't have any positives to work with and build from.
In Part 2 of our Blue Jackets' Long Read this week, Kekalainen stopped by to answer questions on a wide variety of topics. Among them, why do they remain bullish on the future? What is he looking for at the end of this season from his team? He also touches on some more individual situations and we even get into some of his thoughts on the hot topics around the recently completed GM meetings in Florida. He ends with his message to the fans.
Kekalainen Q&A
MS: Your team is down to its final 14 games of the season. What are some of the biggest things that you're watching for, or maybe even more specifically, what are some of the biggest unanswered questions that you have? What specifically are you looking for?
Kekalainen: "We're looking for progress. We know we have some work to do but we got many positive and bright spots in our young roster too. And they're going to be a big part of our future. So that's what we expect. We expect work ethic and we expect professional pride every day and progress and knowing that we got work ahead of us. The future will be good for this team once we get there."
---
Latest News & Highlights
---
MS: You never want to call a season like this a silver lining season, but it has allowed you to see a bunch of your players in different roles, maybe a little bit higher in the lineup than you thought. Do you feel you know your team a little bit better as a result since you've been able to put them in different positions?
Kekalainen: "I don't know about (knowing) the team better. If we had all our veteran guys who missed pretty much the whole season, I think probably our team as a whole, the results and wins and losses would be better. I'm certain of that. But I think that the progress with the young guys probably has been accelerated a bit. As you said, they've gotten opportunities that they probably wouldn't have if we had all the players available all season. You can't really have the time machine to go back and see if playing in the minors would've been better for some of them or if it's better that they get their feet wet early and often in the National Hockey League because it's a hard league and it's not a developmental league. It's the best league in the world and you got to earn the right to play in it."
"But we also have to have 20 guys on the ice at the same time and once we've done it (injuries/callups), we've caused some serious damage to the Cleveland lineup that was doing great early in the season until we got it then and got half of their team playing for us. So it's been a frustrating year for us in, in Columbus. Cleveland's still in the race, so that's great. And it's been a hard year on them too because they never knew who they were getting the lineup because we needed half of their players."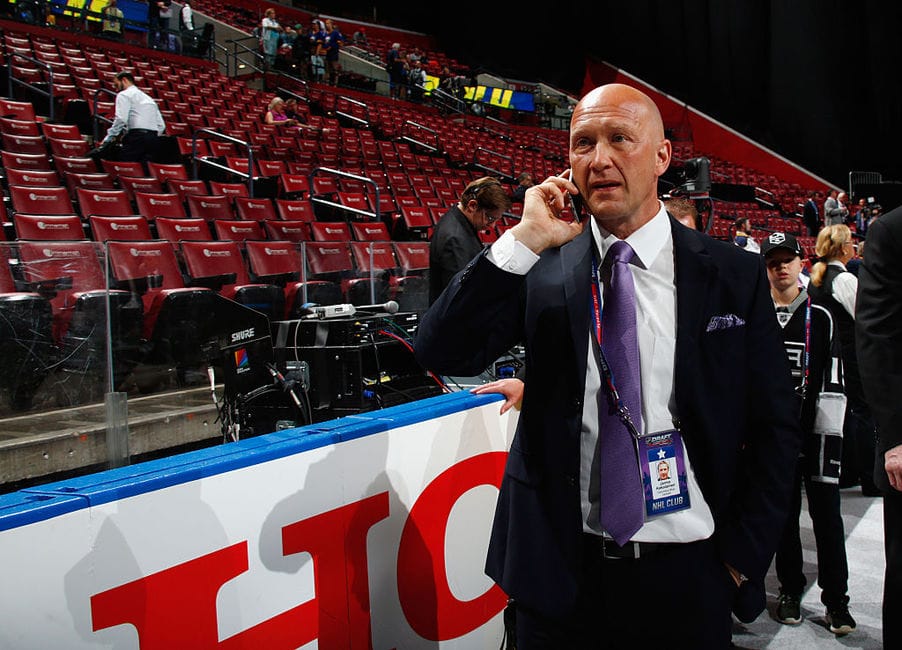 MS: Tuesday night was a very nice night for Johnny Gaudreau with the first five-point game since Artemi Panarin back in 2017. And if there's been one bright spot for your team, it certainly has been Gaudreau with everything going on around him. It seems like he's still able to produce. He's obviously a huge part of your team. Now that you've had enough time with him, what has he meant to your team?
Kekalainen: "Well, he's a proven star in this league. He had 115 points last year and even with our struggles and changing linemates all year, he's been able to produce and put points on the board, run our power play and do a lot of good things. But even with experienced players like him, we'd like to see progress and he's not old. He's still a young man and he needs to be a huge part of our group growing and moving forward."
"So that's why we signed him to a long term deal of believing that once all the young pieces of our team come together, he can still be in his prime and big part of it. So that's why we expect the same from everybody else. Just keep putting the work in every day and improving and getting to another level with our group."
MS: Patrick Laine has had a choppy season. He started with injury and getting up to speed. Suddenly he's one of your leading goal scorers. Does that speak to the kind of player he is? What have your overall thoughts been of him and his season?
Kekalainen: "Yeah, I don't think anybody's ever doubted his ability to score goals. And I don't think it's so much about his defensive ability or even the effort. I think it's more about being smart on what's the next play to try to win the game rather than try to score the next goal. That's how I put it to him too on a lot of the conversations that I've had with him. When you have a one goal lead and you have two minutes left in the game, that's the time when you don't need to score the next goal. You need to make the right decisions to protect the lead."
"I think that it's a fine line with players that have that kind of talent. They have it because they have the drive to score, but we're in a team game that you got to score one more goal than the opponent. You don't get any more points if you score two more goals than the opponent. Especially when we get further in our process, those decisions are huge when you need to win the important games that sometimes you don't need to score the extra goal and take a risk of turning the puck over and giving the other team an opportunity to tie the game. But you don't want to ever take that drive away from the star players which made them good that they have that drive to score and create offense. But at the same time, you have to be making smart decisions for the team to win the game."
MS: On Jack Roslovic, is that a consistency thing in your mind? As of late, he's had chemistry with Laine as they've been very noticeable. Is that the message to him at this point, knowing that he has the talent when everything's working that he can be an important contributor?
Kekalainen: "Yeah, I don't think this description that I just gave you goes just to Laine. It goes to all the players that are offensively driven to score and create offense. And that's how they get their energy, their juices going is creating offense, scoring points and scoring goals. But as I said, it's a team game. So sometimes you have to have that focus as to what's the next play that I should make. Is it really to try to score another goal? Or is it to try to win the game?"
MS: Are we starting to see the Liam Foudy that you may have thought that we were all expected to see given the injury recovery? He's playing much better of late.
Kekalainen: "Yeah, it's amazing what confidence can do to you. He had the weight of the world probably on his shoulders because he hadn't scored a goal in regular season. Then all of a sudden he gets one and I believe he has four in the last 11. That's a pretty good pace. If you can be at a 30-goal pace for an entire season, that would be the Foudy we would be extremely excited about."
"We've seen his potential. We'd be patient. We've given him chances and now he's starting to have some success, which is great to see. But again, the confidence is an amazing thing and can turn the season around. And sometimes it happens in the offseason when you get the fresh start the next year. But he's been able to do it after he had some success and that's why he is getting more ice time."
MS: How have you felt that Brad Larson has handled the difficulty of this season? Do you feel like that he's handled the adversity well?
Kekalainen: "Well, I think everybody's had a frustrating season, whether it's coaches or management. They try to make the best out of it. They keep focused on working, getting our team better, getting our individuals better. It's been a hard season for everybody and frustrating. But you need to stay positive. You need to keep the focus on getting the team better and getting the individuals better. That needs to be our focus every day and bring the positive energy to the rink and try to make the best out of it."
"Just because as I've said many times now we have a lot of work to be done and a lot of work ahead of us. We need to keep focus on that and making everybody individually and collectively believe that we can be much better than this. We will be much better than this. That's why I think the positive atmosphere and working environment is really important. That's the coach's main responsibility. I think that for the most part, our coaches have done a good job at it."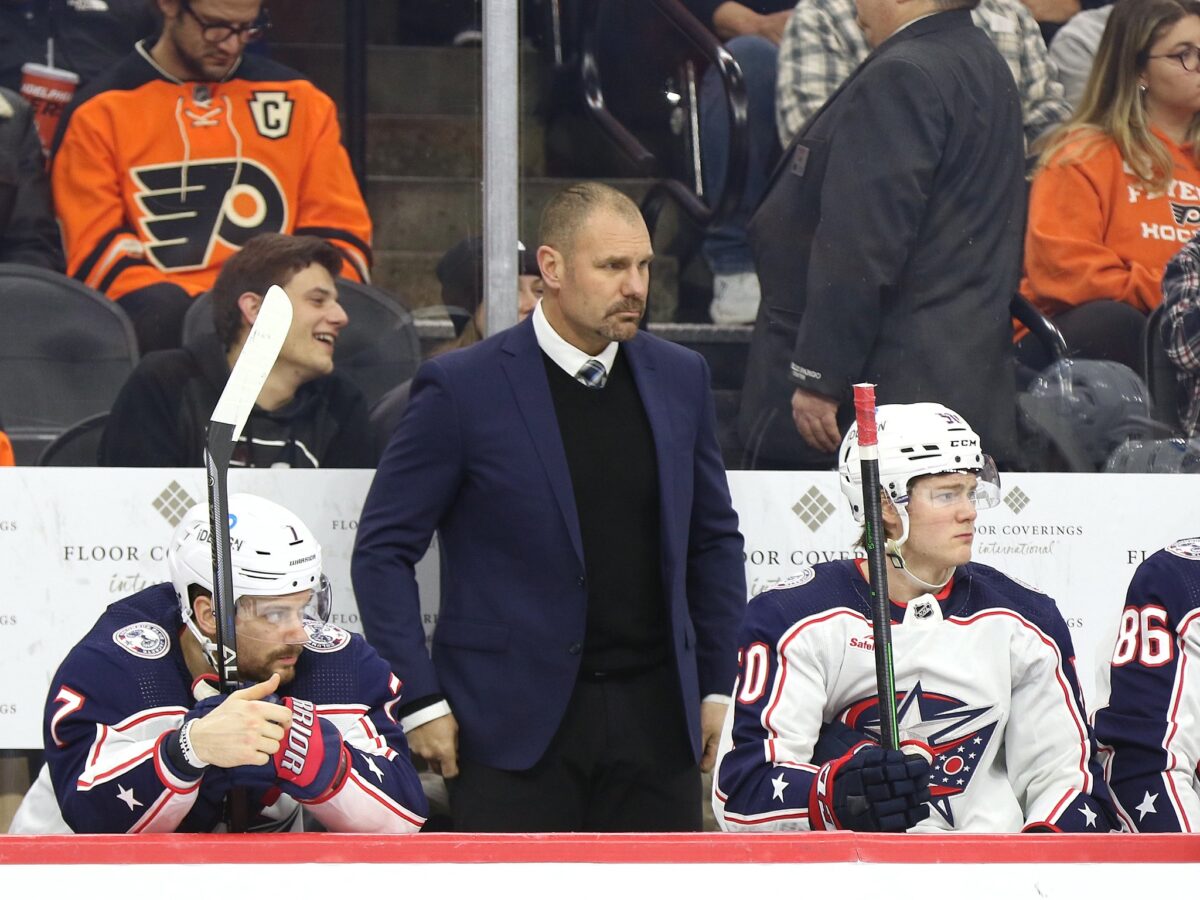 You Might Also Like
MS: I know you were just down in Florida for the GM meetings. There wasn't a lot of newsy topics down there, but certainly the salary cap is certainly one. I think the report that came out and obviously things could change, but the cap might only go up by $1 million. And I know you spoke of this about the Jake Voracek contract that that allowed you a lot of flexibility. Does that allow your team to possibly be in a good position to jump on some opportunities now knowing that the salary cap is going to stay relatively flat?
Kekalainen: "Yeah, I think it'd be to our advantage because there's going to be teams that are a lot more squeezed than we are. That means that they may have to move somebody that they don't want to move, but they have to move and we have the flexibility. I think we'll be in good position."
MS: Yay or nay on expanding coach's challenges like some of the high sticking and puck over the glass rules?
Kekalainen: Yeah, I think that the main focus of the conversation was that we should get these things right because some of those penalties that (are) maybe phantom once could be devastating for the outcome of the game. And if it comes at a crucial part of the season, it could mean the whole season basically."
"With all the technology and angles of cameras that we have these days, if the calls can be made right, they should. But at the same time, we don't want to have any more delays. We want to keep the game length at a place where it is now, I think everybody's fairly happy that it's around two and a half hours or just under without the overtime. We want to get things right. We're always trying to improve the product on the ice and how we can make the game better. So those were the discussions that were going on."
MS: How impressed have you been with Jordan Dumais in Halifax this year?
Kekalainen: "He's obviously getting a lot of points and results on the ice. He's an offensively driven player that's got special talent to do it. And now his focus moving forward needs to be on getting stronger and knowing what the challenges will be at the next level. He's not the biggest player, so he needs to be extra explosive and strong and fast and all of those things in order to utilize his offensive talent at the next level."
"But he's certainly got all those tools that you may not be able to teach so well any anymore at this point of his career. Getting stronger is about will and discipline and doing it off the ice every day and living the life of a professional athlete to be driven to get to the next level."
MS: Last one from me. Just seeing Nationwide Arena getting sellouts still, even with the team where they're at right now in the standings. I know you kind of alluded to it earlier with the future is bright, just what is the message to fans? It's obviously nice to have them continuously supporting you despite the season. What is your message to them?
Kekalainen: "Well, first of all, it's appreciation for how they support us. And we totally understand the frustrations. I can say that and assure them that nobody's more frustrated than we are. But I've seen it with three organizations now firsthand with Ottawa and St. Louis and now Columbus that when you have a young group and you're building, it's going to take a little bit of time. The progress is never linear it seems. There's always going to be some setbacks and you wish you had a button to fast forward, but you don't. So you just have to grow with the group."
"We know we have a lot of work ahead of us. But we're going to get there. We want to get to a place where they can be proud of our team and back into the playoffs like we were there four years in a row and competing for the Stanley Cup. That's why we're going through this process is to build this the right way so that we have a chance to win the Cup, not just to get into the playoffs. And we were getting to a stage with our team that we kind of realized that with this core group, we're not going to be in a position to realistically think that we can win the Cup. But we're going through this process now so that we will have a team that gets in the playoffs and has a chance to win the Cup. And that's our goal."