The Columbus Blue Jackets face some tough decisions upcoming as we continue to count down to the Mar 3 trade deadline. Among those decisions is the future of Gus Nyquist with the team.

Recall last season that rumors surfaced around Nyquist even though he had time left on his contract. However that is not the case this season. He is set to become a UFA after the 2022-23 season.
Related: Blue Jackets' Nyquist is a Stealth Trade Chip
On Saturday night during the second intermission of the early slate on Hockey Night in Canada, Nyquist's name was mentioned. According to the report, the Blue Jackets have started talking to teams about a potential deal surrounding him.
We caught up with Nyquist on Monday morning to talk about a variety of things including his potential future with the team. Nyquist loves Columbus. The Blue Jackets love him. Nothing has changed in that regard. But the situation is different now as compared to last season.
Nyquist Talks About His Future
"Obviously there's a different situation this year with me not having another year left (since) I'm on an expiring contract," Nyquist said. "So we'll see what happens here. You know, it's part of the business and I'm sure my name will pop up here and there. You don't know what's true or not."
"My feelings toward this organization and this city hasn't changed. But it is the business part of things. So we'll see what happens here for another six weeks."
---
Latest News & Highlights
---
Would Nyquist be open to a return to the Blue Jackets should the opportunity arise?
"I think we'll take that as it comes. You know, I don't want to necessarily speculate about now. Right now, I'm just trying to focus as much as I can on the game itself. It's hard sometimes because you know what my situation is. I'm just trying to take it one day at a time."
You Might Also Like
Contending teams that acquire Nyquist would get a middle-six forward who can add offense and contribute on both special teams units. He's also a good leader and will add value to the locker room.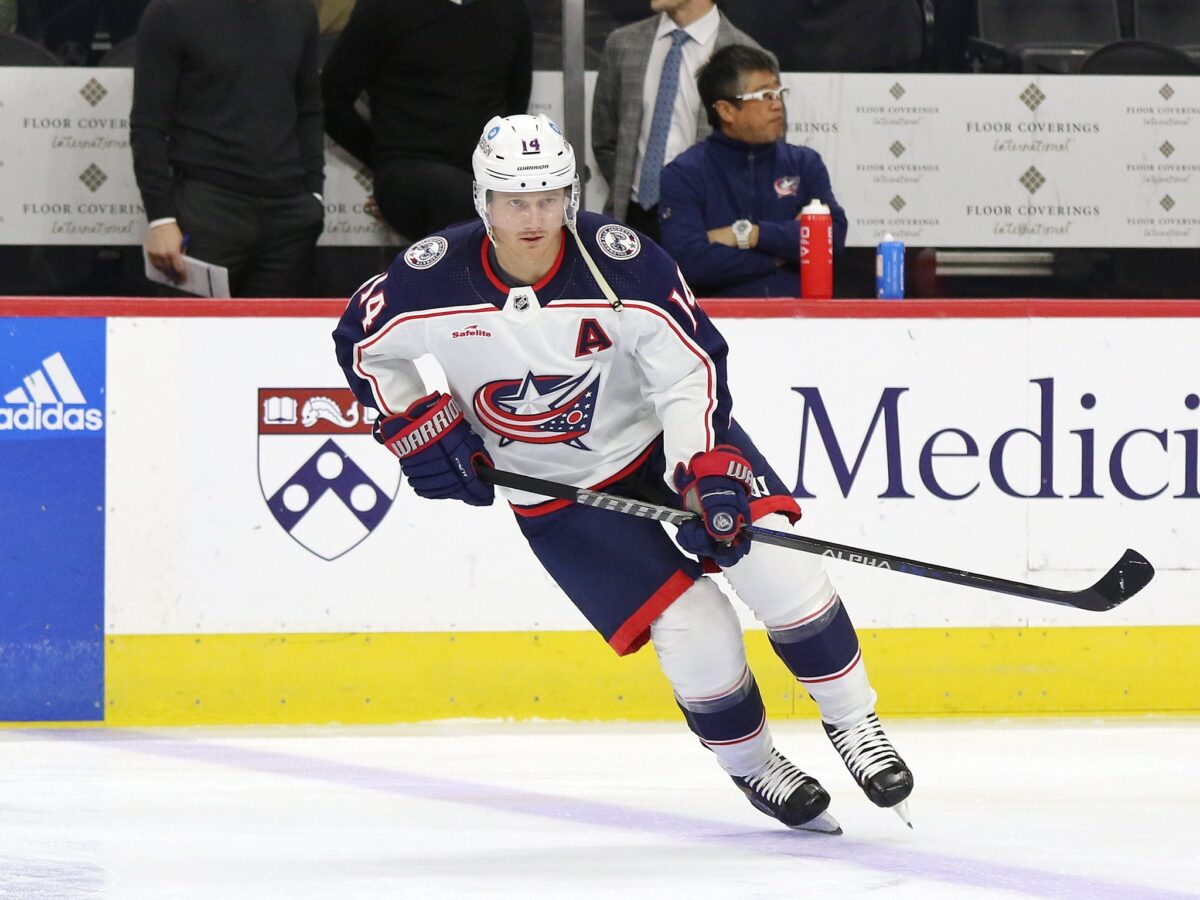 Anything can happen from now until Mar 3. But the one thing that's clear is Nyquist's future with the Blue Jackets is up in the air. He knows it and is ready to handle things as they come one day at a time.
Gameday News & Notes
Nyquist really liked the way Saturday night in Detroit worked out. Was it one of the best 40-minute stretches of their season? "Yeah, it's probably up there. I think we had a lot of energy. We had a lot of compete and won a lot of battles. That was probably one of our better games in that aspect."
What does Nyquist think the Blue Jackets need to focus on in the last 40 games? "We'll get better. We gotta grow. We gotta grow as a team here internally. We got a lot of young guys. We want to see improvement just for the better of our organization. We'll take that one game at a time."
Notice Liam Foudy is getting more ice time? His line with Sean Kuraly and Mathieu Olivier has developed some chemistry in recent games. That has resulted in more ice time for Foudy. What has clicked with this trio? Here's Foudy: "I think we all have a similar game and we know our role is to just have a great, hard forecheck. We've been doing a good job of that while trying to be a responsible line. We've played a few games now together. Having that always helps build chemistry in each game we play, getting to know each other a little bit more. It's helping out a lot."
Coach Brad Larsen's message to Foudy and his line: "Puck management is a big one and having good energy shifts that impact the game playing in their zone. So we're trying to do that each shift.
Does Foudy think about scoring his first regular season goal? "You always want to score a goal this season. We're getting more chances each game so hopefully it goes in here soon."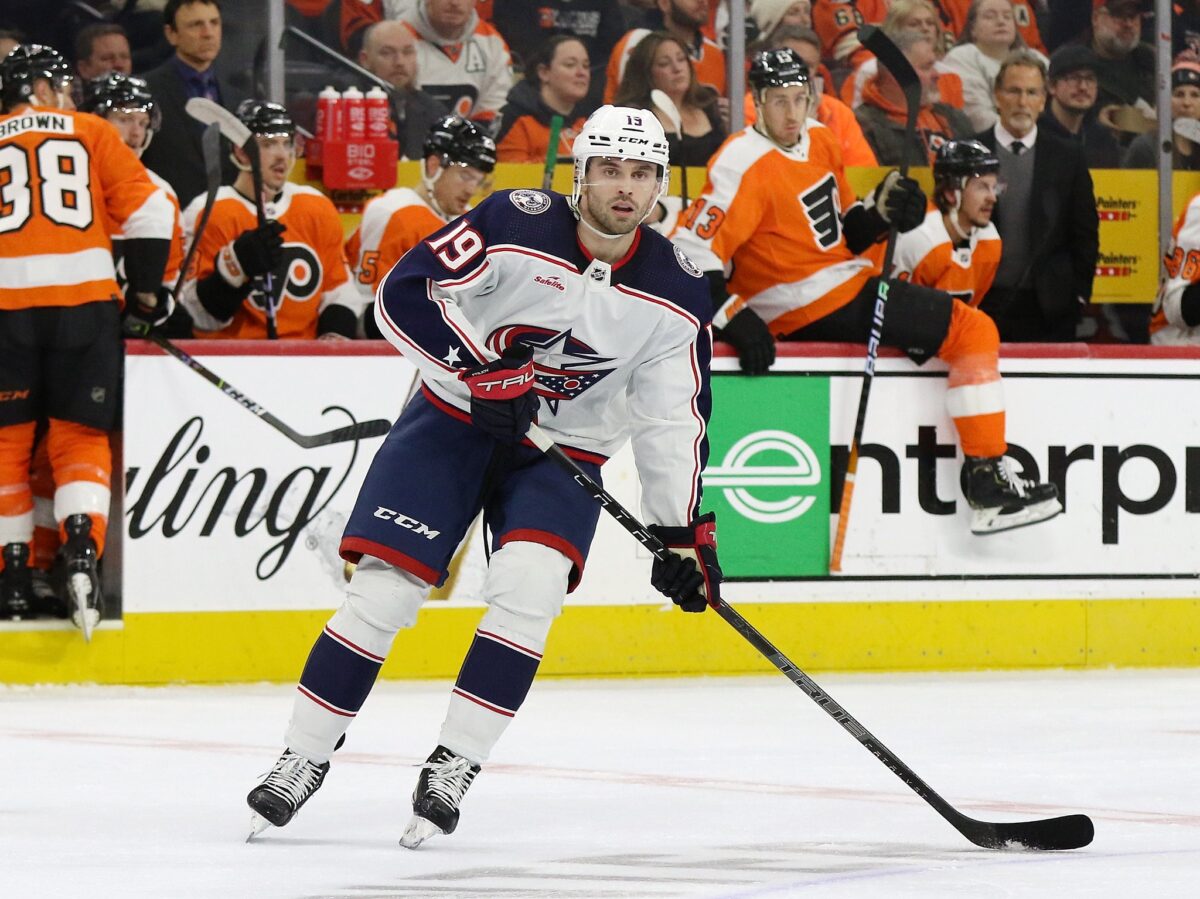 The Blue Jackets are not making any lineup changes for Monday's game against the New York Rangers. Elvis Merzlikins gets another start. Joonas Korpisalo remains out due to personal reasons so Daniil Tarasov will backup.
Cole Sillinger remains out of the lineup. This will be his second straight healthy scratch, which is something he's never encountered in the NHL to date. Here's Larsen: "He's out again tonight but the conversation is going really well and what we're talking about. He's still a young man. He's growing and this is his first taste of it. And it's interesting how our conversation went and talking about it and looking at the game from a different perspective. I think this is going to serve him well."
Larsen also said he's liking what he's seen from the line of Kirill Marchenko, Kent Johnson and Emil Bemstrom. Saturday night in Detroit, Larsen said he leaned on his veterans later in the game. "I think when they were out there they were pretty good. I don't think it was Bemmer's best night but I think Marchenko and KJ were pretty good. I think that line can be dangerous. I think there's something there with them."
The Rangers lost to the Montreal Canadiens 2-1 Sunday night. Coach Gerard Gallant will speak to reporters at 5 P.M. eastern. Chris Kreider skated with the extras and is expected to miss another game due to an upper-body injury. Jaroslav Halak skated with the extras so the expectation is that Igor Shesterkin will get the start in a back-to-back situation.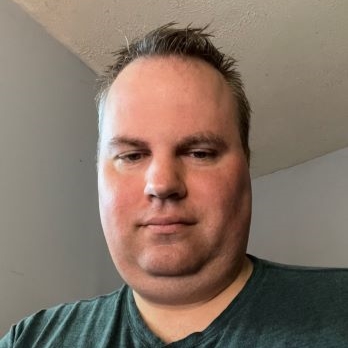 I am a fully credentialed writer who covers the Columbus Blue Jackets, Cleveland Monsters and Erie Otters as well as the Ontario Hockey League and NHL Draft. The 2022-23 season will mark nine seasons with the Hockey Writers. I am also the site's Credentials Manager. Please take note of the updated Twitter handle: @mark_scheig.