These are the dog days of the NHL regular season, and the Carolina Hurricanes have shown the ebbs and flows that come with it recently. An 11-game winning streak was immediately followed by a four-game slide, and since then, the team has more or less played a game or two up, a game or two down. They have a 3-3-2 record in their last eight games, which essentially means they've lost five of eight. But even the very best teams go through tough stretches (unless you're the 2022-23 Boston Bruins, apparently), and though the Hurricanes' lead over the New Jersey Devils in the standings has fallen from seven to three, they remain in first place in the Metropolitan Division.
The weekend back-to-back was another example of the game's inconsistent nature, as the team won a riveting matchup with the division rival Pittsburgh Penguins, giving the Hurricanes a perfect 4-0-0 record against Sidney Crosby and company on the season. It was the team's first-ever season sweep of the Penguins, and a tough grind-it-out game until the very end. However, it was followed up by an ugly, come-from-ahead loss to the lowly Vancouver Canucks – a tough situation, to be fair, playing an afternoon game about 19 hours after wrapping up that hard-fought, 2-1 victory. The team led 2-0, allowed the visitors to tie it, then seemed to take control with a pretty Sebastian Aho goal to make it 3-2 with under three minutes left. However, they could not hold on, ultimately falling in a shootout.
Here are a couple of notes from those two games and some recent trends that predate the weekend. There are some interesting decisions for management to make on the horizon, as the team is looking for answers in a couple of familiar areas. The Hurricanes still have the second-best record in the NHL, but there are areas that need improvement as they enter the second half of the season.
What's Next in the Goaltending Saga?
Sticking with the theme of peaks and valleys, roller coasters, or whatever other metaphor you want to use, we have the men between the Hurricanes' pipes this season. After a rough start from Freddie Andersen and Antti Raanta, the former went down with an injury and missed a few months. That meant rookie Pyotr Kochetkov was thrust into action. He carried the team for a while, playing himself into the conversation for the Calder Trophy, then tweaked something in his lower body in a December win over the Devils. Since his return, he has yet to look like the same player from previous months. Andersen is now back, though, and playing very well in his first two appearances. So, what does this mean moving forward?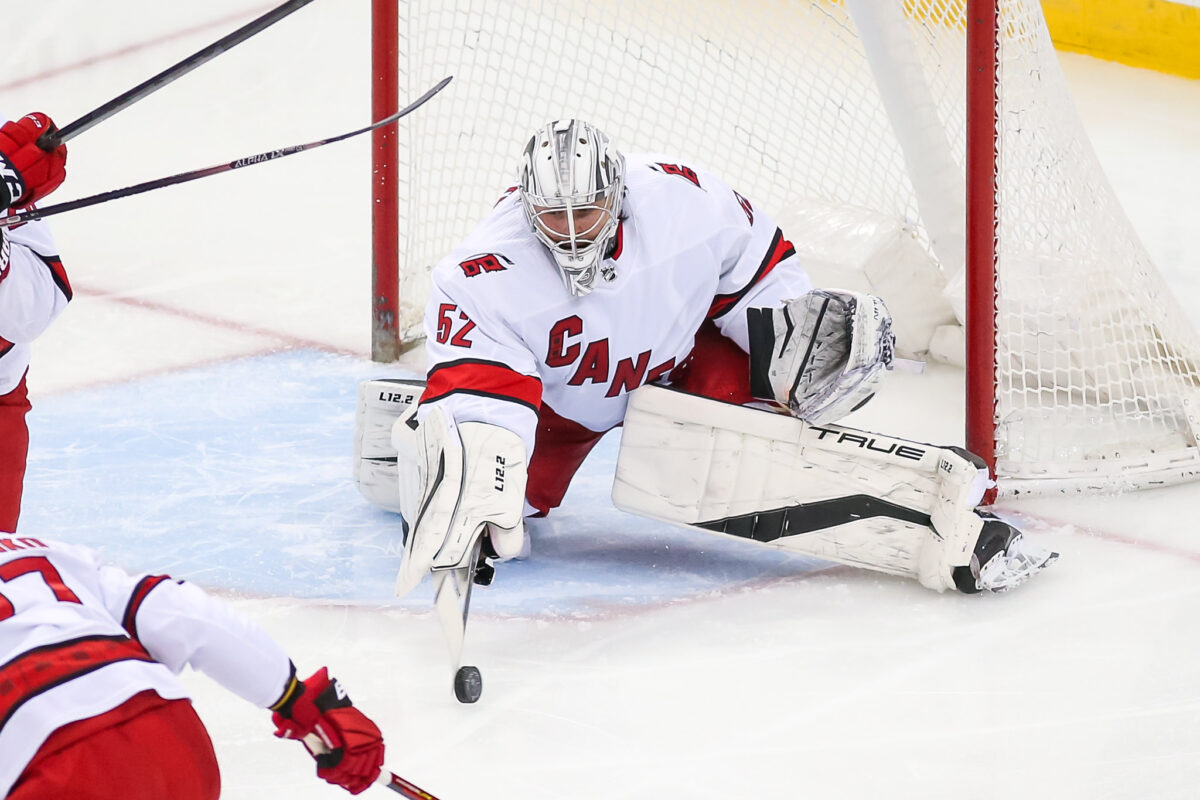 The answer to this came pretty quickly, as NHL Network analyst and former Hurricanes goalie Kevin Weekes is now reporting that Kochetkov is heading to the American Hockey League (AHL) to suit up for the Chicago Wolves. One reason for this could be that the Hurricanes play just twice in the next 10 days, and he is the only waiver-eligible goalie on the roster. He also hasn't seen as much action since Andersen returned, so it could simply be a quick trip to get in a game or two before returning to the big club.
The other reason, though, and the one that seems more logical, is that this is a chance for Kochetkov to return to form and re-discover the magic of November and December. He's out of whack mechanically, failing to get square to the shooter, playing too deep in his crease and getting small in the net, or giving up too much room on the short side. Low shots, in particular, have been an issue recently, as he's given up many soft goals on shots right along the ice through the five-hole. Since returning from injury, he's allowed 15 goals in four starts – all losses – after allowing just 28 in his first 15 appearances of the season.
I've written about the high ceiling of an Andersen-Kochetkov tandem, but not every player or tandem reaches their ceiling – at least not without struggles in the process. Kochetkov is still an extremely-talented goaltender with a bright future who is very much ahead of schedule. Right now, he's still trying to figure it out, and it's easy to forget how young he is at just 23 years old, not to mention that he has been in North America for less than a year. Goalies his age are rarely ready to consistently contribute at the NHL level. So, with the two veteran goalies now healthy, what's the point of forcing him into the spotlight of a Cup-contending club while he's struggling, especially if he's not going to get as much ice time with the team's number-one back?
Related: Carolina Hurricanes' 5 Best Trades in Franchise History
---
---
Kochetkov getting the lion's share of starts with the Wolves is best for his development right now. That doesn't mean the Hurricanes won't need him later this season or that he can't force his way back up once he finds his rhythm again. But he clearly has things to work on, and this will give him a chance to do so with less pressure on his shoulders.
Finishing – And, Particularly, the Power Play – in a Rut
I'm running out of ideas to fix the power play (not that the organization, like, takes my ideas into account, but still). The Hurricanes have a really talented roster, some fantastic blue-line creators, and a ton of skill in their forward group. Still, for whatever reason, the power play isn't working. Finishing seemed to be a point of emphasis over the summer after Carolina was ousted from the postseason in large part due to their special teams and scoring woes. But, at the season's midway point, it again seems like the biggest hurdle standing between them and the franchise's second Stanley Cup.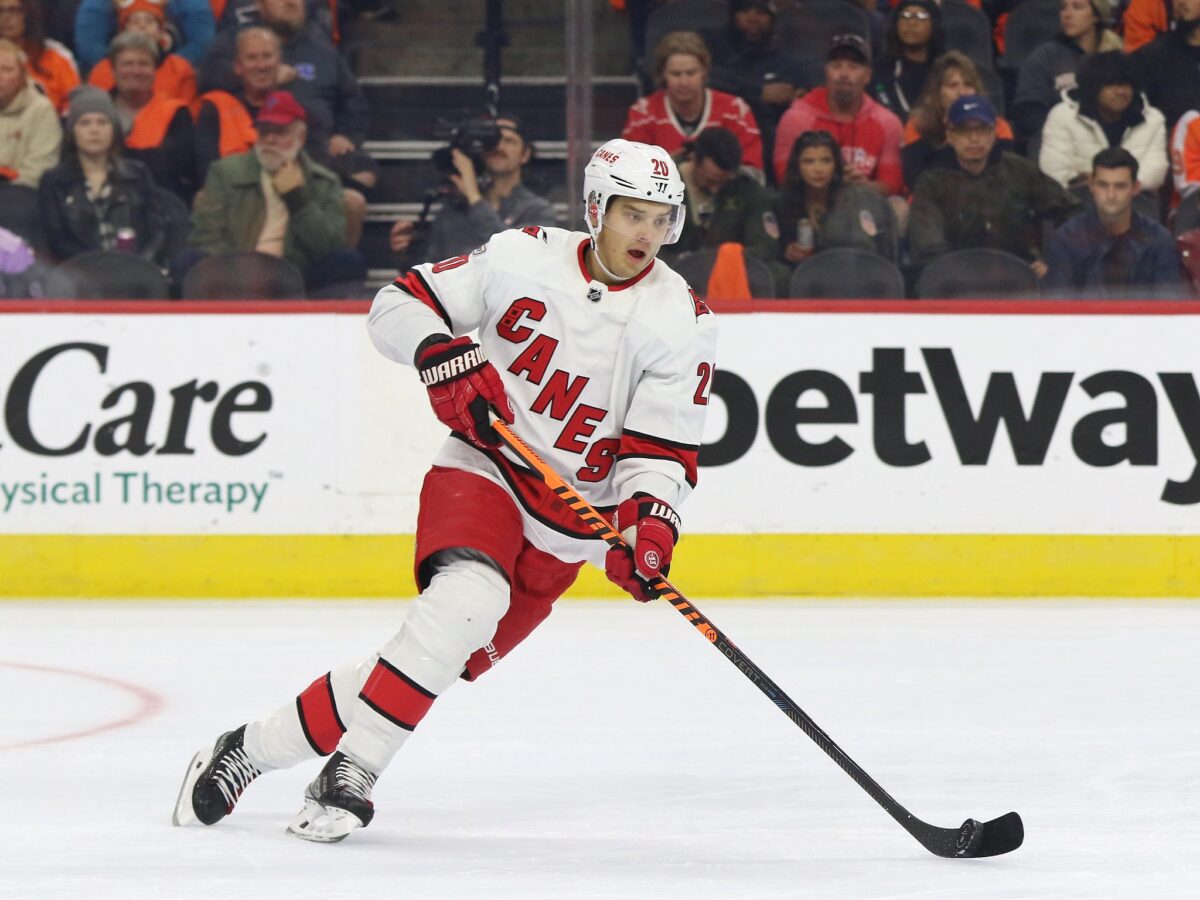 Now part of this can be attributed to Brent Burns, who is still trying to find his place, and Max Pacioretty playing just three games and a half a period to date. One has to think that those two were acquired with the power play and offensive production in mind, and their presence should bring some improvement. The same can be said for players like Andrei Svechnikov, Teuvo Teravainen and Martin Necas, who are in mini-scoring-funks, and Sebastian Aho, who recently returned from injury and is just beginning to look like the star he is.
At the end of the day, though, the system seems to be falling short, with too little off-puck movement and not enough stress put on the defenders. Head coach Rod Brind'Amour recently tried to shuffle the deck and swap up the units, and at first, it went well with the talent spread out. Unfortunately, after losing Pacioretty again, they've struggled mightily, perhaps worse than before. It may be time to give Brady Skjei a chance with the top power-play unit. Brett Pesce's recent run up there has yielded few results, and Skjei leads the team in goals from the blue line with nine.
Related: Carolina Hurricanes' Best Five Trades in Franchise History
This all feels like stuff that's been said before, but it all brings us to the main question: is there anything that can be done about it? If the answer is no, the Hurricanes are risking getting booted from the postseason again for the same reason. They lost two big-time offensive performers in the offseason, Vincent Trocheck and Nino Niederreiter, and the two replacements, Pacioretty and Ondrej Kase, have played a combined four games (and half a period).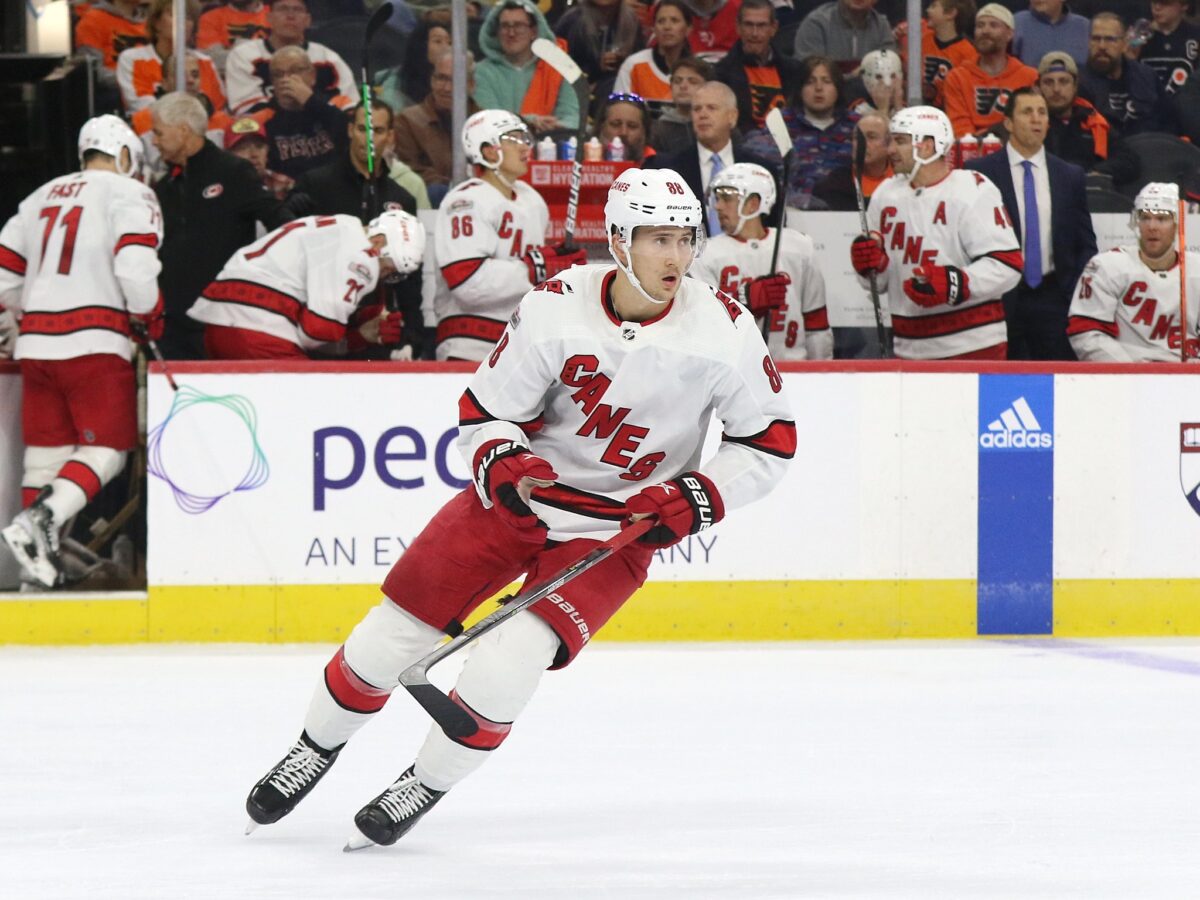 Pacioretty's injury seems minor, so there's no reason to think he won't return soon. It seems he's being held out mostly for precautionary reasons, which is smart. A few January games are pretty meaningless; the team got him for April and beyond. But, with the two aforementioned 20-goal scorers playing elsewhere, is it enough? He was extremely impactful from his first shift in Raleigh, but the window for the Hurricanes is right now. With so many contracts coming up in the next two summers, if there was ever a time to go all-in and make a big splash, the time is right now.
Do the Hurricanes make a trade for a middle-six and power-play forward who can score? Do they factor in on a major piece like Bo Horvat, on pace for over 50 goals, who could fill the hole at second-line center (apologies to Paul Stastny, but that's not who he is at this stage of his career)? Or does the front office simply believe in this group to get the job done? There are enough interesting pieces in the farm system that a move is possible, so if they can make the salary work, potentially adding a piece between Necas and Svechnikov could re-ignite a duo that was instrumental in the team's march to the top of the division. But going forward with largely the same roster, considering the serious health questions surrounding their big acquisitions, feels like a real risk.
Defense Stepping Up
It hasn't all been bad in Hurricanes land. Despite the offense drying up in recent games, the blue line has stepped up in admirable fashion. This was especially prevalent in the team's 6-2 win over the Columbus Blue Jackets when the team tied a franchise record with five goals from defensemen. Skjei and Pesce have both been pretty regular offensive contributors in addition to their usual defensive excellence, and Jaccob Slavin has four points in the last three games after a bit of a slow first half (two goals, nine assists in the first 41 games of the season after a career-high 42 points in 2021-22).
Skjei has already tied his career high in goals and looks to be playing with as much offensive confidence as ever. He's got a sneaky-good shot and has regularly jumped into the play. He's also holding onto pucks and showing more of a willingness to dance around defenders, as his skating continues to cause issues for opponents, while also providing a bit of a failsafe in case things go wrong; his closing speed gives him the ability to make up ground in a hurry should the play head the other way off a turnover.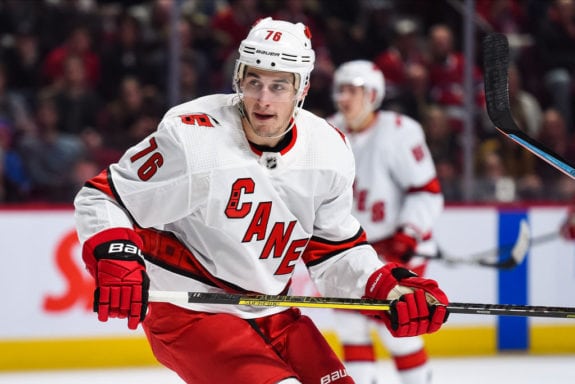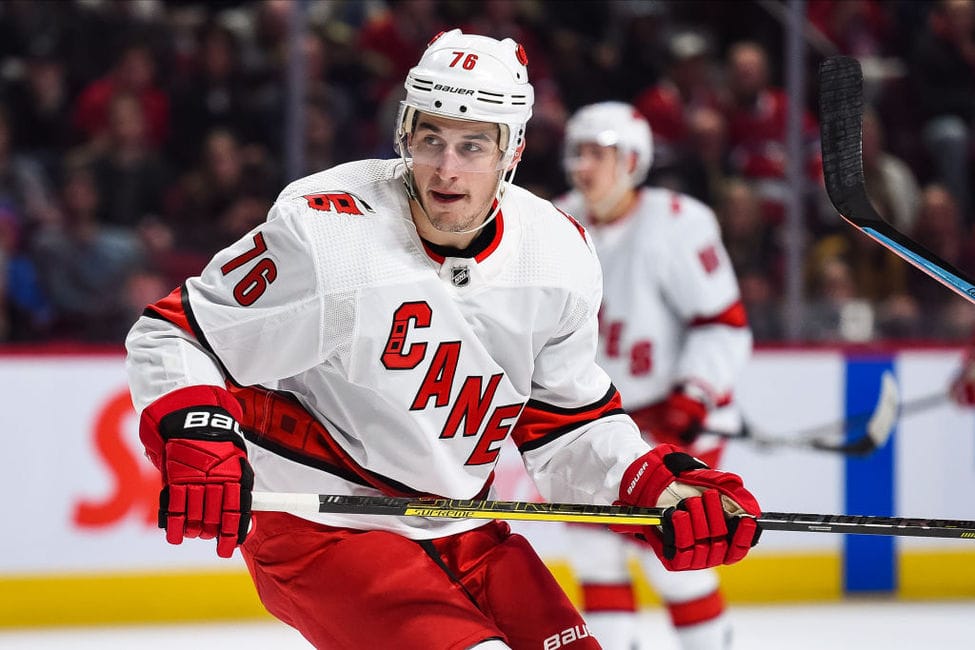 It may sound redundant, but I want to remind anyone who may have forgotten: don't take this Hurricanes defense for granted. It won't always be like this. Between the aforementioned Pesce-Skjei pair, Slavin plying his masterful trade as arguably the best shutdown defender on the planet next to Burns' fearsome offensive toolkit, and Jalen Chatfield's speed and energy alongside Calvin de Haan's steady veteran presence rounding things out, there's no real hole on the blue line. That's as complete a defense as there is in the league, and after years of getting to watch these phenomenal players, it would be a shame if they become normalized.
Some of them are up for contracts soon, and while there's no telling what happens, be sure to enjoy it while you can. Whether the gang is broken up a season from now or five, it isn't going to last forever. Even though the offensive group has improved year in and out, the present-day Hurricanes are built on the blue line. If they're going to stay atop the Metropolitan Division and make a run at a Stanley Cup, this group will have to lead the way until improvements are made.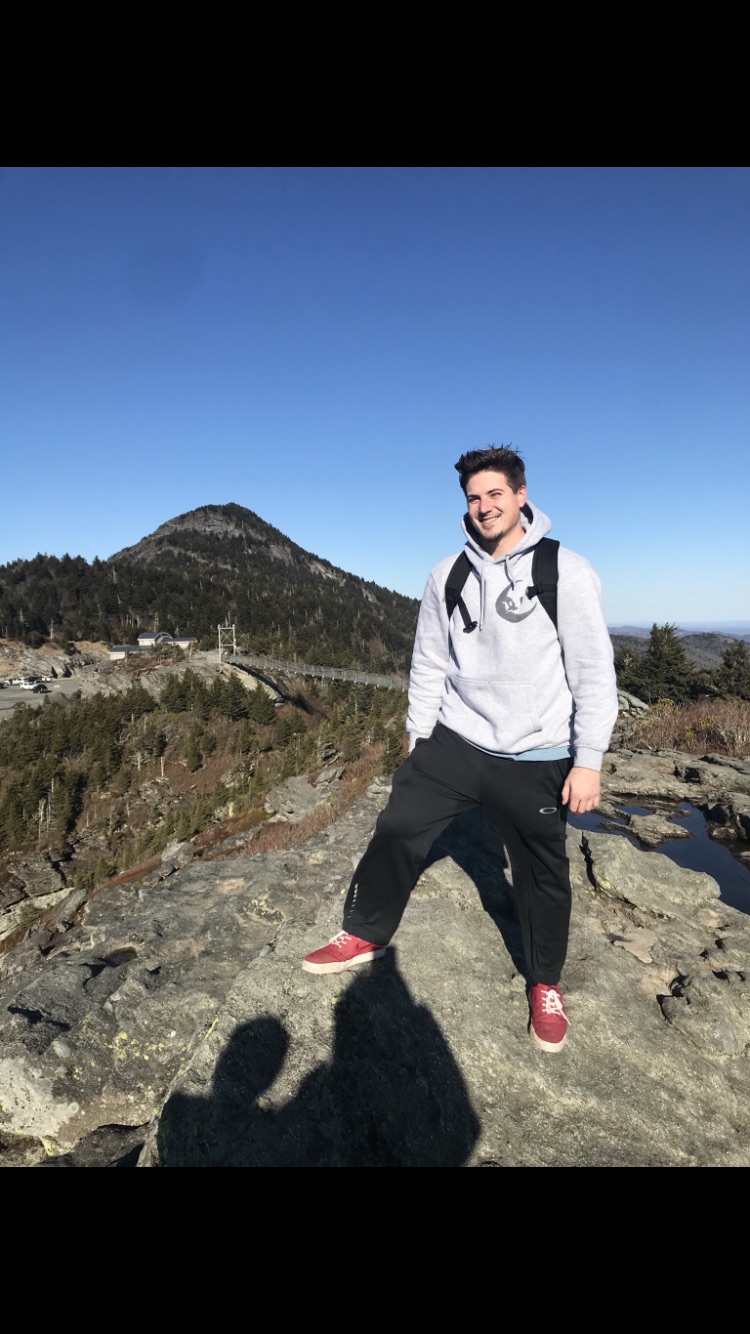 Brandon Stanley covers the Carolina Hurricanes and Los Angeles Kings here at THW. Born and raised in Raleigh, NC, in addition to writing about the Hurricanes for about five years now, he played hockey in NC for about 15 years. Many of those in the Carolina Junior Canes program, and hockey has always been his biggest passion. A graduate of North Carolina State University, Brandon also co-hosts and edits a podcast with two other writers (one of which, Alex Ohari, is also a writer here at THW) called Tracking the Storm. The pod covers everything Carolina Hurricanes, from prospects, to game recaps, and everything in between. Always available to chat anything hockey related, don't hesitate to shoot him a tweet or DM anytime on Twitter @bwstanley26!