June 26, 2015, will forever go down as a big date for the Buffalo Sabres in their rebuilding process. This was the day general manager Tim Murray pulled the trigger on a deal that would send a first-round pick (Colin White) in the 2015 NHL Entry Draft to the Ottawa Senators in exchange for forward David Legwand and goaltender Robin Lehner.
At the time of the deal, most people found themselves to be very intrigued with the possibility of Lehner being the long-term solution in net for Buffalo, after rolling through a handful of players since the trade of Ryan Miller the season before.
Coming from Ottawa, Murray had a large amount of experience with Lehner and felt very highly regarding his ability.
"Robin was our target," Murray told media, per Olean Times Herald's Bill Hoppe. "He was the number one goalie available from our estimation."
The only problem with that statement? Now we have hindsight and we know that was most certainly not the case.
In the days following Lehner's trade, with Murray setting the market, two other names moved to different franchises.
June 26 would bring the first of two moves for Martin Jones. The Los Angeles Kings sent Jones to the Boston Bruins, along with Colin Miller and a first-round pick, for forward Milan Lucic.
This move greased the goaltending wheel a little more for the league.
Other Goaltenders Were Available
The next day, the Edmonton Oilers acquired goaltender Cam Talbot and a 2015 seventh-round pick (Ziyat Paigin) for a 2015 second (Jonas Siegenthaler), third (Sergey Zboroskiy) and seventh-round pick (Adam Huska).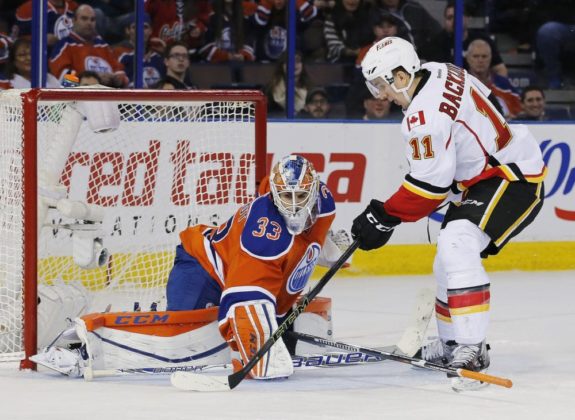 Three days later, the San Jose Sharks made their goaltending move and Jones would be on the move again. San Jose sent forward Sean Kuraly and a 2016 first-round pick (Trent Fredric) to the Boston Bruins for Jones.
The three goaltending-needy teams finally had, who they thought to be, their future anchors in their perspective nets.
As mentioned above, hindsight would prove how wise these moves actually were. For Buffalo, things have not been deemed a failure but the insistence of Lehner coming to the Sabres could hurt the team until they find their actual "franchise" goaltender.
In his two years with the Sabres, Lehner has played in 80 games. This is a fantastic development, seeing as Lehner only played in 86 games over five years with Ottawa due to injury. On the injury front, despite issues his first year, the risk here definitely has paid off.
Stats-wise, this is where things get a little complicated.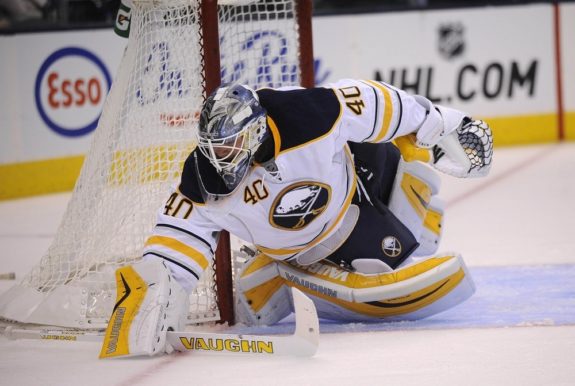 Yes, Lehner has been anchoring a struggling team that is still in the process of rebuilding. That part is understood, but isn't a good goaltender supposed to be the one that leads the way? You know, build from the net out?
Lehner has posted an understandably mediocre 28-35-13 record, but has been impressive with a .921 save percentage and an OK 2.63 goals against average.
Buffalo's goaltending trio of Lehner, Anders Nilsson and Linus Ullmark finished fifth in the NHL in team save percentage with a mark of .918 (2,582 saves on 2,813 shots). It should come as no surprise, though, that Buffalo had the most shots against in the league this season.
Yes, there are glimmers of hope in net with Lehner. Don't get me wrong, things could still end up being all sunshine and rainbows with Robin, but what if the Sabres weren't so insistent on grabbing him from the Senators in June of 2015?
If Not Lehner, Then Who?
What if Buffalo paid the price for Talbot or Jones?
While both those goaltenders are on much more talented teams now, things weren't always that way. Jones walked into a very nice spot in San Jose, but Talbot walked into a disaster with the Oilers.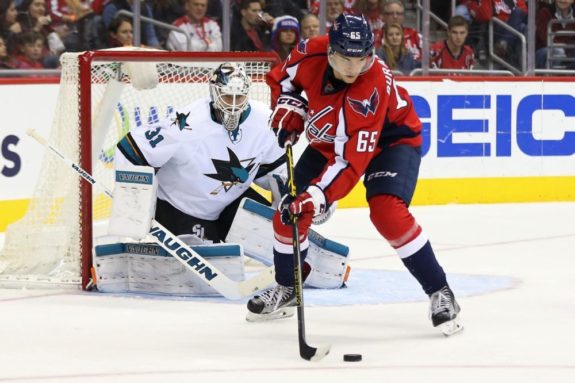 In his time with the Oilers, Talbot has recorded a 63-49-13 record with a .918 save percentage and a 2.46 goals-against average. This does include a 73-start campaign in 2016-17, which included a 42-22-8 record with a .919 save percentage and a 2.39 goals-against average. That's how you anchor a young, talented franchise on its way to a deep playoff push.
As for Jones, he has recorded a 72-46-10 record with a .915 save percentage and a 2.33 goals-against average. Numbers dipped a bit for Jones this past season, but he still helped anchor the Sharks in goal as they made the playoffs, following an improbable run to the Stanley Cup Final last season.
Lehner was expected to be a calming presence in net for a young Sabres team, but Buffalo fans find themselves waiting for him to take the next step.
With new management and a new head coach being hired sometime in the very near future, along with Lehner's restricted free agent status and an expansion draft coming as well—might it be possible that we have seen the last of Lehner in a Sabres uniform?