Ever wonder which Marvel Cinematic Universer character matches up best with each of your favorite Montreal Canadiens? Well, you will now.
In light of the release of the most recent Avengers movie, which features a cast of what seems like thousands, why not re-imagine the movie with Habs playing starring roles? Their collective season may not have come across as all that superheroic, but there are still a lot parallels there, especially when you spend hours searching for some.
Don't believe me? Take a look for yourself:
Max Pacioretty is Captain America
Max Pacioretty is both Canadiens team captain and American. This really writes itself. And, while "Cap" may use his brawn more effectively than Pacioretty and is seen as the ultimate leader, the Avengers did split up under less than pleasant circumstances in Civil War. Any rumors of a divided room that turn out to be true would actually fit right in with this cast choice.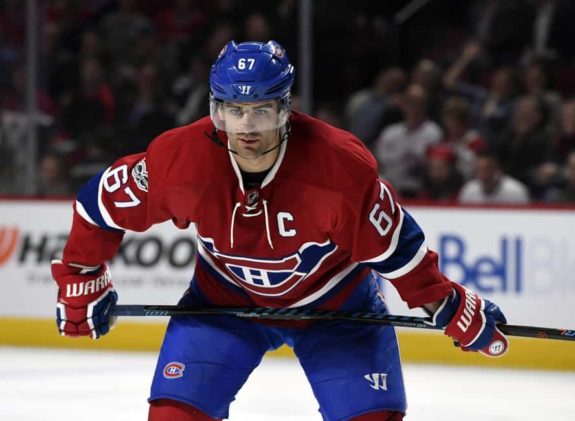 Alex Galchenyuk is the Winter Soldier
And not just because his name "Bucky" rhymes with "Chucky," either. The Winter Soldier is a Soviet assassin and, following last summer's purge of talent, the Russian-trained Galchenyuk (who was born in the United States) is the only "Soviet" who is a full-time member of the team. He's also about as close to a pure sniper as you're going to get. Plus, despite the Canadiens' efforts to re-program him as a winger, you get the sense he's a center first, just one with an identity crisis after constantly being moved around the line-up.
Karl Alzner is Iron Man
Of course, Karl Alzner doesn't exactly have the same knack for gadgetry as Marvel's Iron Man. Most of the time he struggles to use the one tool he does have: his stick with just 20 goals scored in his career. Still, having played every single game in each of the last eight seasons, he is the Habs' resident ironman.
To his credit, he also displays the same kind of grit most old-school types would consider evidence of him leading by example. In fact, in many ways, he's the anti-Pacioretty, relying less on skill and more on strength. The results have been undeniably mixed over his one year as a Hab, but, thanks to general manager Marc Bergevin, he's worth a lot of money regardless.
Jeff Petry is War Machine
Alzner's most common partner from this past season, Jeff Petry is the yin to his yang. In Alzner's case that means too much defense. In Petry's? A career-high 12 goals and 42 points… with a minus-30 rating.
Shea Weber is the Hulk
Out of commission for most of the season, defenseman Shea Weber is a beast on the ice and a nightmare to deal with for opponents, when healthy. He's also subject to intense scrutiny for matters beyond his control, namely just being himself after being acquired for P.K. Subban two years ago.
As for who that makes Bruce Banner, though? Not sure. The weaker-by-default, paint-by-numbers partner head coach Claude Julien has him with on any given day? Or Bergevin for creating the monster in the first place? Who knows?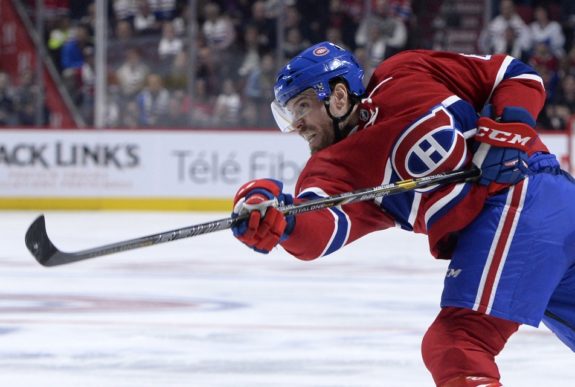 Victor Mete is Groot
Without giving too much away, the younger Groot has grown into an adolescent in Infinity War (and has the attitude to match). Mete is still technically a teenager (for a few more weeks) and the youngest player currently listed on the roster. Beyond that, his nickname is "Meat," which is as close to "Groot" as you're going to get. Listen, not all of these are spot on, all right?
Carey Price is Thor
Besides the fact he was seen as a bit of the team heartthrob earlier in his career (much like Chris Hemsworth's Thor in the movies), Carey Price is the closest thing to a god the Canadiens have. I mean, remember "Jesus Price?"
Yeah, that was a thing. And, just like Thor loses his hammer in Thor: Ragnarok, Price seems to have lost his game. He can nevertheless theoretically change the tide in any one game in an instant. That's one plot twist every Habs fan can get behind.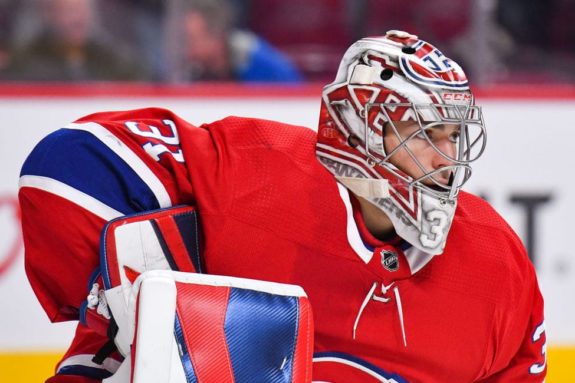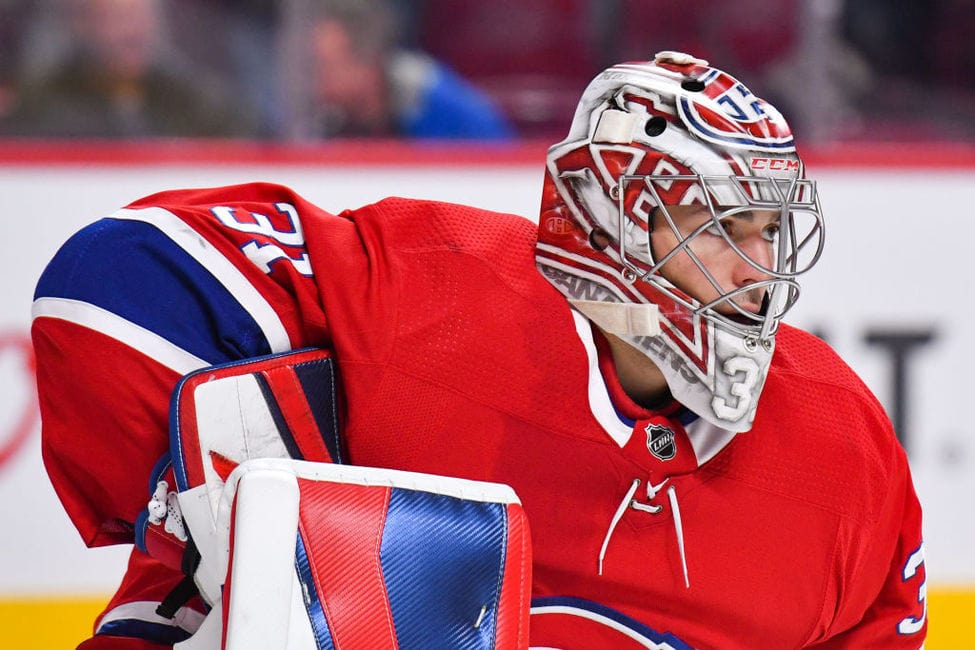 Andrew Shaw is Rocket Raccoon
There's no two ways about it, Andrew Shaw is a pest. He's also industrious, underrated and a key member of the team. If he sets his mind to it, he can be an effective hockey player too, with a 20-goal season under his belt. In a word, he's got "character." You may not be sure if it's a case of him being someone you love to hate or hate to love. Regardless, as a favorite of general manager Marc Bergevin with four more years under contract at $3.9 million per, there's no getting rid of him.
Brendan Gallagher is Star-Lord
Everyone considers Brendan Gallagher to be the team's next captain. He'll have to settle for being the leader of Avengers: Infinity War's B Team, the Guardians of the Galaxy. They have their own franchise and everything, so it's hardly a slight to him. There's just not enough room for both him and Captain America in the same movie.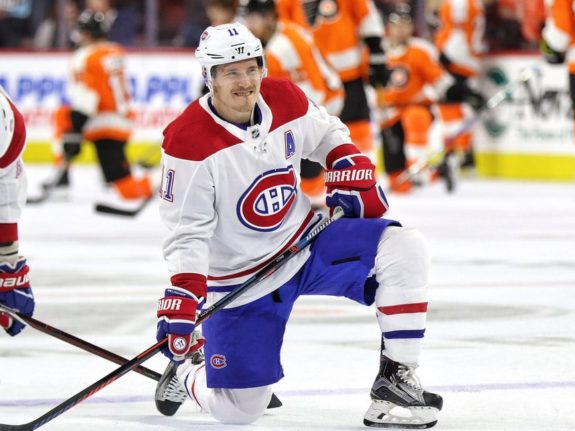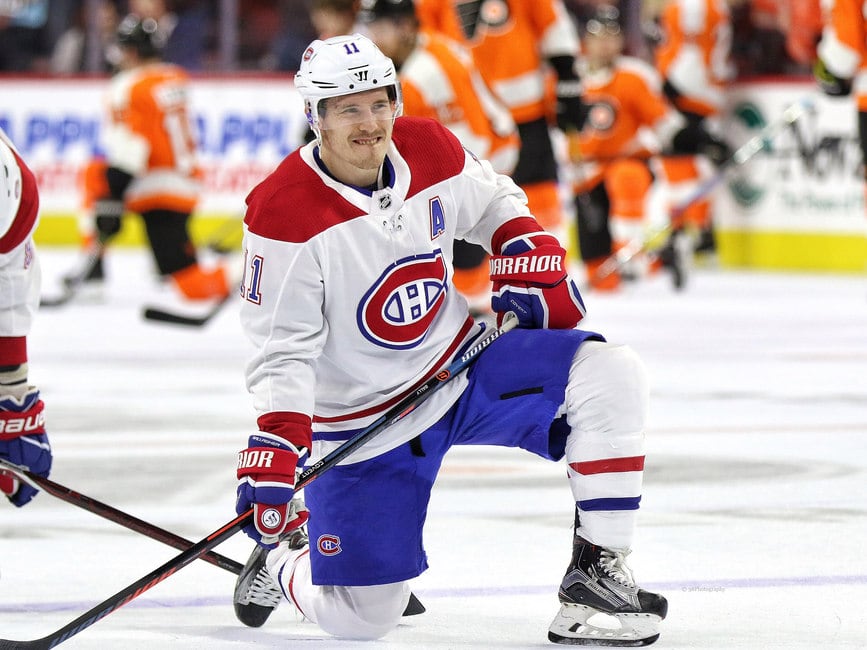 Of course, all signs point to Pacioretty being on his way out instead in reality. After all, Pacioretty has just a single year left on his team-friendy deal. Nevertheless, you get the sense Gallagher is a good fit here even if only due to Star-Lord's irritating, wise-cracking nature, which helps him steals all his scenes. Meanwhile Gallagher, who has never met a smile he didn't wear with pride to get underneath the skin of opponents, was the Habs' most valuable player this year.
Nicolas Deslauriers is Drax
He's covered in ink and is the closest thing to an enforcer the Canadiens have. That's not necessarily a bad thing, considering the admittedly modest, but undeniably impressive 10-goal career season he just put up.
Jonathan Drouin is Spider-Man
Unquestionable skill? Check. A bit of a hot shot, who is sometimes visibly overwhelmed by balancing all his responsibilities? Check. Going through some growing pains as a result? Check.
It's easy to gloss over the details here, but don't forget: Jonathan Drouin never asked to be traded, well, not necessarily to the Canadiens anyway. He was thrust into the position of No. 1 center and is trying to make the most of a difficult situation, oftentimes with disappointing results.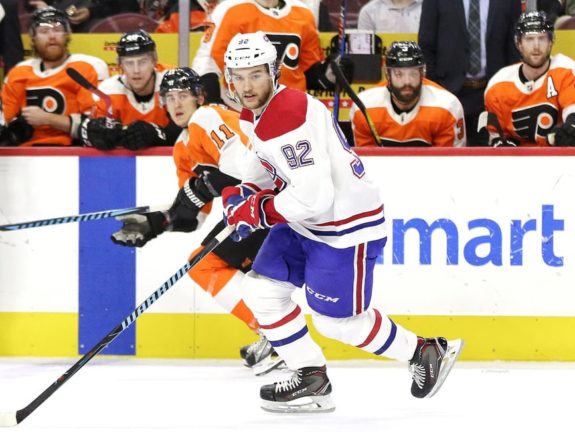 Does that mean he's not worth patience on the part of the organization? Well, the Habs did just ink him to six-year, $33 million deal, so he most definitely is. On the other hand, it's a two-way street and, while, no, he didn't ask for this, he is running with it. He literally signed up to be the homegrown face of the franchise. With great riches come great responsibility. It's time for him to start growing up.
Paul Byron is Ant-Man
He plays bigger than he actually is, listed at 5'9", 162 pounds. With two consecutive 20-goal seasons to his name, he's incredibly underrated.
Dominique Ducharme is Doctor Strange
Benedict Cumberbatch may receive second billing to the likes of Robert Downey Jr. in Infinity War, much like the newly hired Dominique Ducharme is only Julien's assistant coach. Strange is nearly as important in the ever-evolving franchise, though.
As a master of the mystic arts, Strange is also wise beyond his years (which is saying a lot, as the character is graying significantly). The hope among Canadiens fans is the same is true of the 45-year-old Ducharme, who won the Memorial Cup in 2013 and coached Canada to a gold medal at the 2018 World Junior Ice Hockey Championship.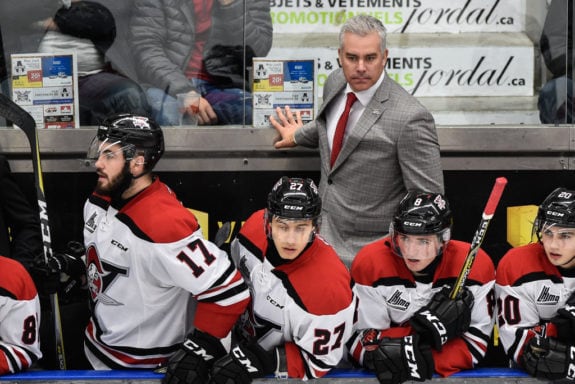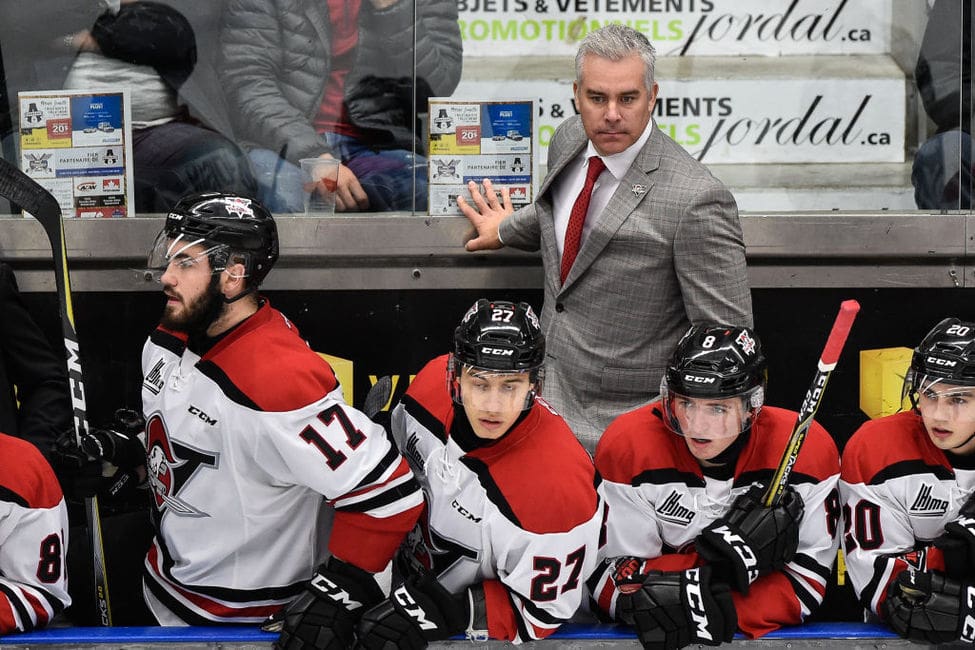 Geoff Molson is Thanos
In Infinity War, Thanos is pre-occupied with the bigger picture and does not burden himself with the collateral damage that results from him achieving what he believes to be his destiny. While owner Geoff Molson is (slightly) more likeable than Bergevin to the typical Habs fan these days, to a certain degree he's still the man in the shadows, pulling the (purse) strings, with a business to run.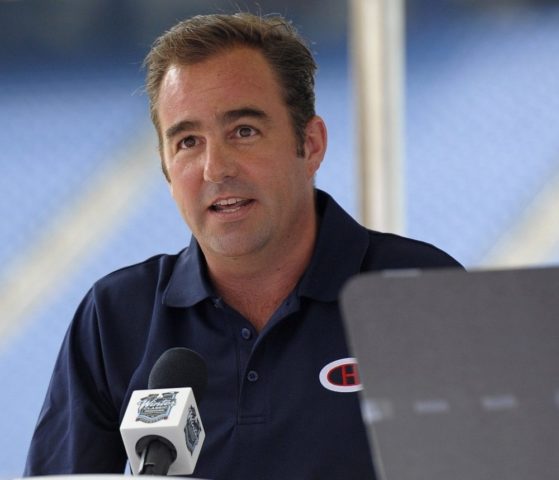 As for Bergevin, it's up in the air. His vision for the team is deeply flawed from an emotional standpoint despite attempts to provide it with some semblance of personality and humanity. When it comes down to it, it's just a shell with good intentions, arguably to the point that it has a lot in common with the character of the same name. But that's not Bergevin, himself.
Bergevin can really only be seen as one of Thanos' henchmen, whether it's the one who uses brute force without thinking things through (Black Dwarf) or just talks too much (Ebony Maw). Ultimately, Bergevin is just doing Thanos' bidding.
The debate as to how well Molson's running the Habs as a business can go back and forth (or not), but remember: He's still successful at what he does, overall. He may even legitimately believe in the path he's set this team on as being just. That's what makes Thanos such an effective villain.