With NHL awards season over, it's natural to turn an eye to 2018-19 and predict who the favorites will be. While the Montreal Canadiens were justifiably shut out from any major awards for this past season, there's a decent chance the 71-point Habs will be back in the playoffs in one year's time, presumably on the strength of some strong performances throughout the line-up.
Here are the most likely candidates to take an NHL award home:
5. Max Pacioretty – Maurice Rocket Richard Trophy
It was between Max Pacioretty for the Rocket Richard and Victor Mete for the Lady Byng Trophy, as the league's most gentlemanly player. While Mete did get just four penalties in minutes (in 49 games, compared to 12 PIM from winner William Karlsson of the Las Vegas Golden Knights), the edge goes to Pacioretty for the No. 5 spot. That's in spite of how Pacioretty may not even be a Hab by the start of next season, if rumors are anything by which to go.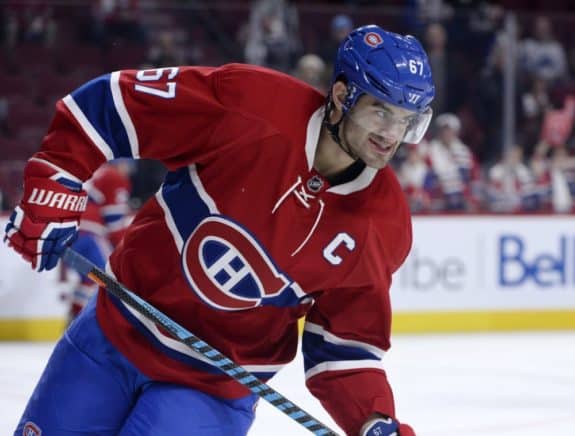 In any case, there's no denying Pacioretty had a horrible season. He more than halved his goal production from 2016-17 by scoring 17 (compared to 35), albeit in 17 fewer games (64). Nevertheless, Pacioretty remains the team's top scoring threat, with the ninth-most markers since 2011-12 in the league.
Granted, it will be a tall order for Pacioretty to catch the likes of Washington Capitals superstar Alexander Ovechkin, who led the league with one shy of 50, when Pacioretty has never so much as scored 40. So consider this "nomination" more of a vote of a confidence that Pacioretty will at least rebound significantly in 2018-19, especially if Canadiens general manager Marc Bergevin can address the team's need for some more puck-moving skill on the back end.
4. Claude Julien – Jack Adams Award
If Bergevin is able to do just that, it could also spell a massive turnaround for head coach Claude Julien, who has earned a reputation of being an old-school coach that the game has passed by. What would perhaps be more accurate is that Julien failed to adapt to the lack of quality rearguards in his line-up after Bergevin dismantled his entire left side last offseason.
Seeing as defense has been key to Julien's success in the past, it makes sense that he would require more than just 26 games out of his No.1 defenseman in Shea Weber and a legitimate No. 2 to have a realistic shot at making the playoffs. Those are actually pretty standard pre-requisites for most every coach in the league, to be honest.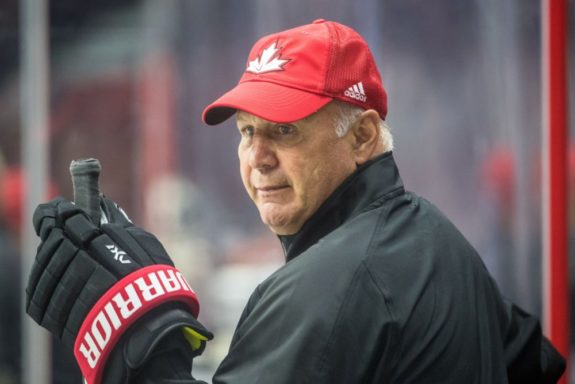 Remember, when Julien was first hired, he had the Habs firing on all cylinders, as they went 16-7-1 down the stretch (before succumbing in six games to the New York Rangers in the first round of last year's playoffs). Over 82 games, that would be good enough for 113 points. That total may not be good enough for the Presidents' Trophy, but, because of how badly things went for the team in 2017-18, it would represent enough of a significant turnaround to earn him serious consideration for the Jack Adams Award, which he has already won once (2008-09).
3. Unkown – Calder Memorial Trophy
This entry admittedly depends on the Habs' third-overall selection at the NHL Entry Draft. If the Habs take a reportedly NHL-ready talent like winger Filip Zadina, who's the consensus No. 3 pick, he'll have a reasonably good chance to get a good look on a seriously deficient right side up front and put up some points.
If, on the other hand, the Habs go off the board to take center Jesperi Kotkaniemi, this entry on the list gets blown to smithereens, because he could be a few years away from making it. That isn't to say it would be a bad long-term selection, mind you. Just bad for the purposes of hoping a Hab wins an ultimately irrelevant trophy in the Calder Memorial, to the league's top rookie.
Technically Noah Juulsen would have a shot, as he played in just 23 games last season. No one is realistically expecting anything more out of him than solid defense after he scored a mere three points last year, though. So, it's effectively Zadina or bust here, hoping for a Hab to win the thing outright after Brendan Gallagher finished second in voting to Florida Panthers forward Jonathan Huberdeau in 2013.
2. Carey Price – Vezina Trophy
Regardless of goaltender Carey Price's horrible last season, he's still one year removed from a Vezina nomination. He also won the damn thing in 2014-15 (along with the Hart Memorial Trophy as the league's most valuable player).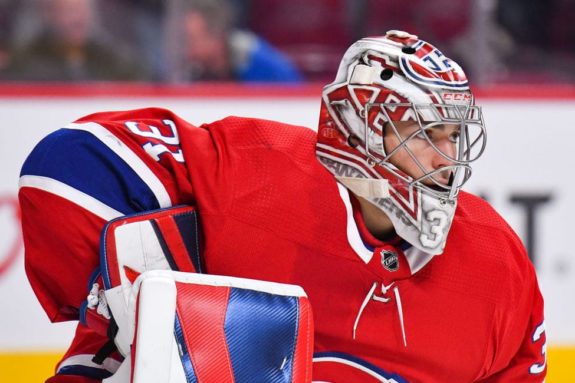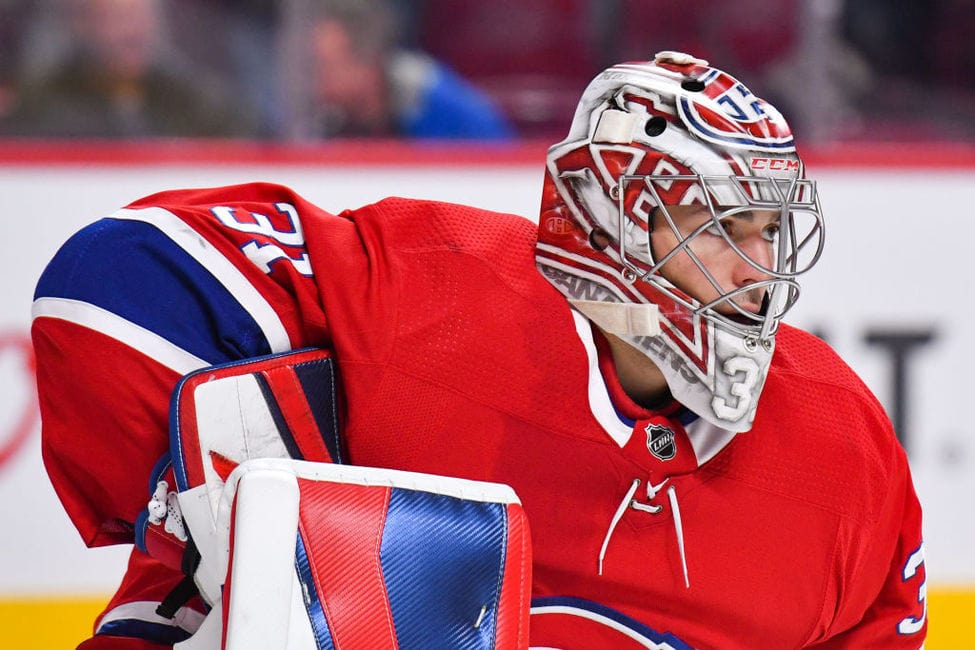 While that specific accomplishment isn't exactly in the cards, seeing as Price has undeniably peaked, winning one out of the two is far from out of the question. Consider how Pekka Rinne, one of five goalies who prove Price is potentially from done, won the Vezina just a few days ago. He's five full years older than Price.
What's perhaps more significant here is that, like Price, everyone had written Rinne off prior to the Nashville Predators' magical playoff run from last spring. While his play hit a bit of a brick wall this past postseason, in between was nothing short of an amazing success story few could have just plain written. Forget off. Rinne was "on" for essentially 12 straight months.
Why not Price? Why not next year?
1. Shea Weber – James Norris Memorial Trophy
There are two ways to look at Weber as a potential Norris Memorial Trophy candidate as the league's best defenseman:
As a soon-to-be 33-year-old whose wear and tear after 13 seasons in the league contributed to a career-low 26 games played in 2017-18 or
As a well-rested defensive powerhouse, with three career nominations to his credit, who only played 26 games at the start of last season and still managed to score 16 points.
Obviously, many Habs fans will look at No. 2 as the version of Weber they hope returns to anchor what was a patchwork defense last season (ironically without a No. 2 defenseman). It of course remains to be seen how Weber's foot has healed, but, seeing as he had played injured since last season's opener, but still managed a great deal of success, it's safe to say he's got a great deal of determination. It's just as safe to say he's now got his eyes set on proving the doubters wrong.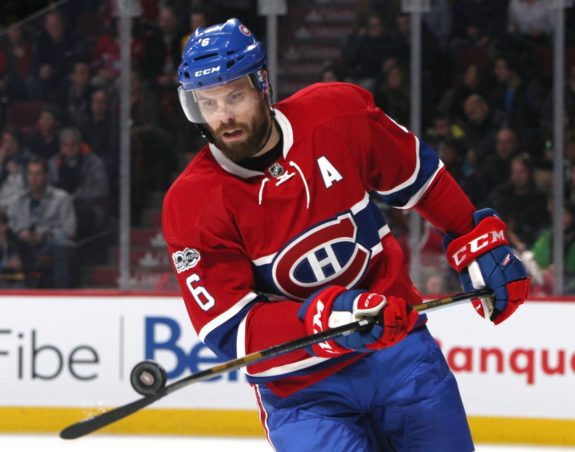 A return to form could be just what the doctor ordered, for Habs fans. Granted, Weber has never won the award (much to the chagrin of all the P.K. Subban detractors out there), but, if the foot is okay, he'll be incredibly fresh come October. So will everyone else. It's a wonder what a long summer can do for you and your outlook moving forward.