Free agency is just around the corner and Montreal Canadiens general manager Marc Bergevin is poised to make a splash one way or another. Either he lands one or more big fish and he's the toast of the town. Or he flops like a fish out of water and struggles with each and every move out of desperation he makes.
Tavares or Bust
Considering his at-times-contentious relationship with the media (and fans… and some of his players; Geez, you think maybe it's him?), any successful July 1 begins and ends with a general lack of second-guessing when it comes to his decisions. Well, this is Montreal and he's the GM of the Habs, a long-beloved institution that has fallen on hard times for, oh, most of the last three decades. So, no dice.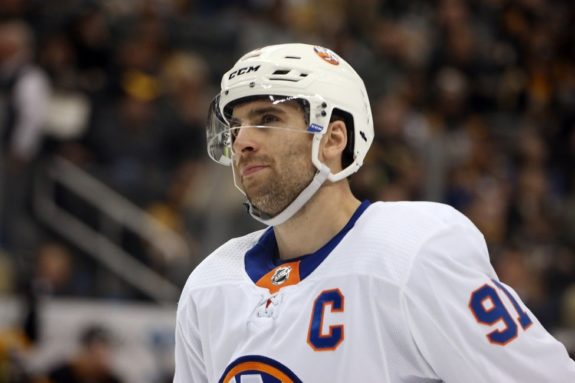 It's all about as likely as him signing John Tavares, which, coincidentally, would result in about as much unanimous approval as possible. But Tavares in Montreal is reportedly just not going to happen. What now?
In many ways, Bergevin just can't win. Even in what had been his best offseason so far, he has faced an uphill battle just to keep the momentum going. Ultimately, his hirings of Dominque Ducharme to assist head coach Claude Julien and Joel Bouchard to be the Laval Rocket's bench boss have been overshadowed. First by his inability to (I guess through sorcery) secure the first-overall pick in the NHL Entry Draft and then his decision to go off the board to pick Jesperi Kotkaniemi at No. 3 overall.
That's undeniably how it should be, in the sense that on-ice personnel decisions are seen to impact the on-ice product to a greater degree. Because Kotkaniemi is realistically a few years away from making it, even that decision, which will help shape the organization for decades to come, doesn't come close to how Bergevin's efforts on July 1 will resonate with fans, especially those hoping for a quick fix after the Habs finished well out of the playoffs last season. Is there anything he can do to salvage the rest of summer and the start of free agency on Canada Day, specifically?
Habs Holes on the Roster
Seeing as he has two holes based on his current roster, he at least needs to do something. And that's just with regard how he has 21 of 23 roster spots filled, with two goalies, eight defensemen, and 11 forwards under contract. It's saying nothing of how the left side of his defense is a wreck (of his own creation) and the center ice position remains a cause for concern, going on two decades, now.
With a projected $14.5 million in cap space, Bergevin certainly has room to make a big move. And, while those two spots could presumably be filled internally, would that be the best course of action? It might very well be, especially with restricted free agents Jacob De La Rose, Philip Danault and the just-acquired Joel Armia yet to be re-signed.
Obviously, for Bergevin to have a happy Canada Day, he would end up signing the next most-prominent center available in Paul Stastny and maybe defenseman Calvin de Haan. Those two moves alone would constitute the absolute best he could do, as far as signing talent is concerned. Those are the moves that he can spin as being critical to a successful rebound season.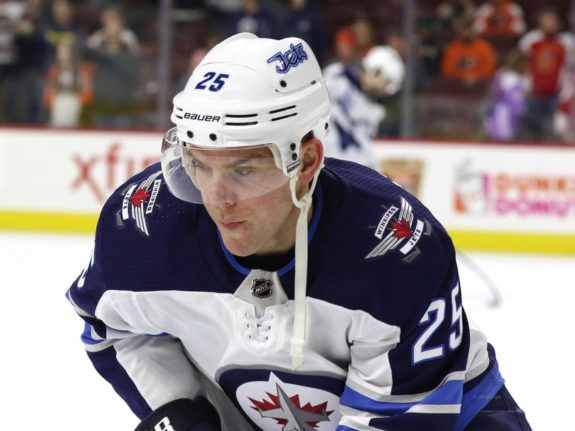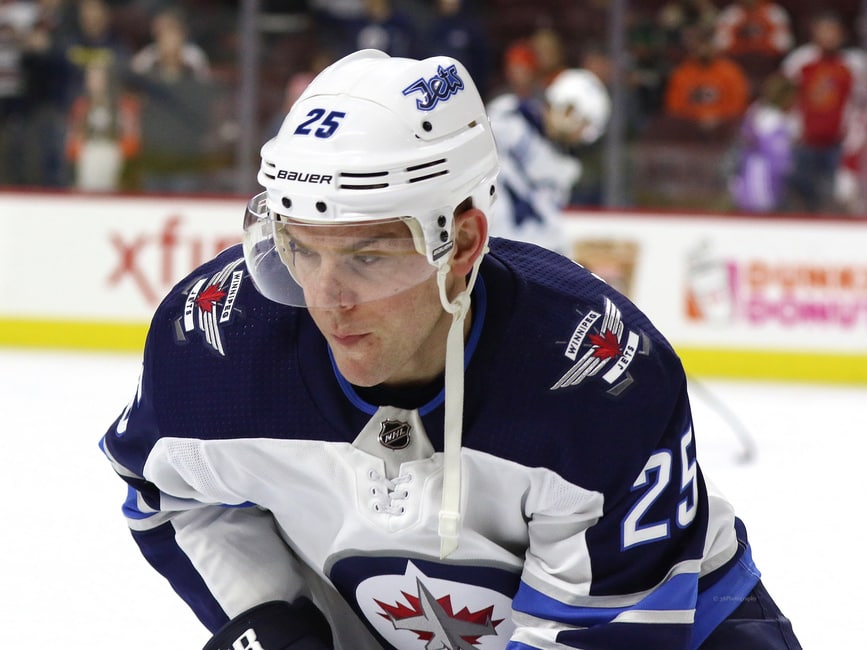 You can add in re-signing Tomas Plekanec, which has long since been rumored as a course of action Bergevin will take, as gravy (but not the main course). Even if Plekanec is not the player he once was, he is a handful of games away from having played 1,000 as a Hab, and it would make for a good story.
Good Story, Bad Ending
That's all it would be, though: a story, unbridled fiction meant to delude fans into thinking Bergevin would be doing his job if those moves end up coming to pass. In the short term, sure the team would be better. You can even argue that, as a 27-year-old, de Haan can end up being a key piece of the team for years to come.
However, with regard to Stastny, a soon-to-be 33-year-old center who's made a habit of only coming up big when he's up for a new contract, inking him to a long-term deal wouldn't be worth it. It really was Tavares or bust.
Granted, that's all more of an educated guess than a fact. It's however based on, oh, I don't know, years of similarly horrible deals being signed on the first day of free agency that came back to bite GMs on the behind. With the Habs having just drafted their supposed No. 1 center of the future in Kotkaniemi, there is no need to sign a pivot of Stastny's caliber for more than a few years. But, in addition to more dollars than he's objectively worth as a No. 2 center who last reached 20 goals and 50 points in 2013-14 when he ended up signing with the St. Louis Blues, he's probably looking for term, too. That's his right. And it's Bergevin's right to give it to him.
It's his responsibility not to, though. Even if it will end up being the next GM's problem. Especially if. Bergevin should be looking out for the best long-term interests of the organization regardless of how thin the ice on which he's skating is, and, to his credit, drafting Kotkaniemi was a sign that he knows what he's doing in that regard.
Signing Stastny would only serve to muddy the waters as to what direction he wants to take the team, when he's had six years to make his intentions clear. At this point, sure, Bergevin is in as close to a no-win situation as possible. In fact, in many ways, the ideal situation for the Habs as a whole here is for them not to win once again next season, get another lottery pick and build from within.
Bergevin as a Barometer
For Bergevin, it's to get right back to the playoffs to hopefully save his job. If he has the foresight to position the Habs as a contender five years down the road in the process, great. Two things, though: Not only is it hard to imagine that's his top priority, but nothing we've seen over the last half-decade shows he's capable of so doing. Look at where the Habs are now, on the cusp of a make-or-break July 1, for Bergevin personally.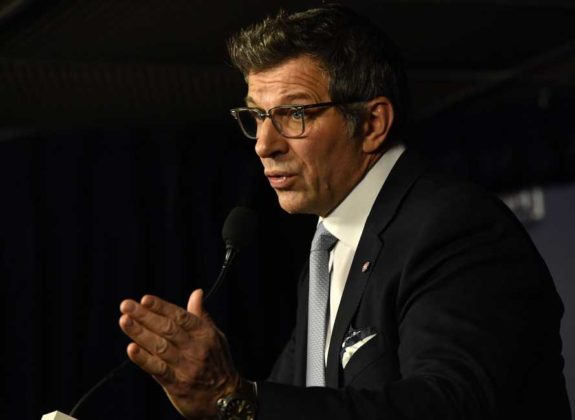 Obviously, how well Bergevin's Canada Day goes would be a bad barometer of the overall health of the organization. An unhappy holiday would probably be a better indication of a future that's more prosperous. It's up to Bergevin to put the organization first, as Habs fans brace themselves for what comes next.
Come the end of the so-called free-agent frenzy, they'll have a better idea of what's in store for the organization and the character of the general manager at its helm.