In a span of a few weeks, Montreal Canadiens GM Marc Bergevin's offseason went from great to controversial. He downgraded from Alex Galchenyuk by trading him for Max Domi and then failed to pick the best player available at the NHL Entry Draft by going with Jesperi Kotkaniemi instead of Filip Zadina at No. 3 overall.
He could make up for some of that with free agency approaching, just as long as he doesn't do anything ill-advised like overpay for a free agent who'll end up busting more than Clint Eastwood out of Alcatraz… like he did last summer with Karl Alzner.
In the event Bergevin finds it hard to learn from past mistakes, this guide of players at every (skater) position to avoid should do the trick. Ranked in decreasing order of how badly Bergevin needs to fill those positions, here they are for your reading and his educational pleasure:
5. Kevin Bieksa (RD)
While the top right-handed defenseman slated to be available is Mike Green, the Habs don't necessarily have a need for him. That's especially true, seeing as he'll be overpriced based on the offense he was capable of delivering five years ago.
It's also true, because the Habs are about as set on the right side as possible. They've got Shea Weber and Jeff Petry anchoring the top two pairings, while Noah Juulsen will realistically man the right side on the third. It's also unlikely Bergevin goes after a seventh defenseman on that side, as they've got eight under contract for next season already.
On the off chance the Habs believe Juulsen isn't ready and want to demote him in favor of an unrestricted free agent, they would probably be looking for someone who screams "depth defenseman" and intangibles like leadership and grit. The defenseman who best fits that description is probably 37-year-old Kevin Bieksa. Nevertheless, like with Green, anyone who inks him will be signing a shell of the player Bieksa was just a few short years ago. The Habs should steer clear as a result.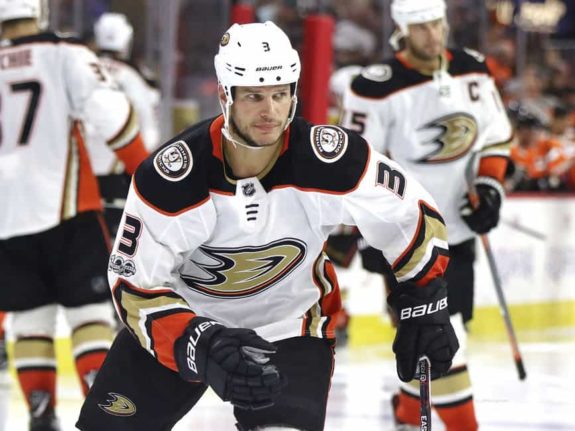 It's not just that Bieksa was arguably the Ducks' least productive player. It's also because the league is moving in an entirely different direction and Bieksa just isn't these days, like moving at all.
Quasi-viable alternative: Christian Folin
4. David Perron (LW)
As it stands now, the Canadiens have no need for another top-six left winger. Maybe that changes and the Habs trade away Max Pacioretty, in which case Bergevin should avoid Las Vegas Golden Knight (for now) David Perron.
Now, it shouldn't be considered sour grapes after Perron spurned the Habs a few years ago to sign with the St. Louis Blues. The decision would be more based in reality than most realize. It's true, Perron undeniably just had one good 60-point season. Just add in "has" in front of the "just" in that last sentence and you have an accurate depiction of his career up to this point, as a 30-year old.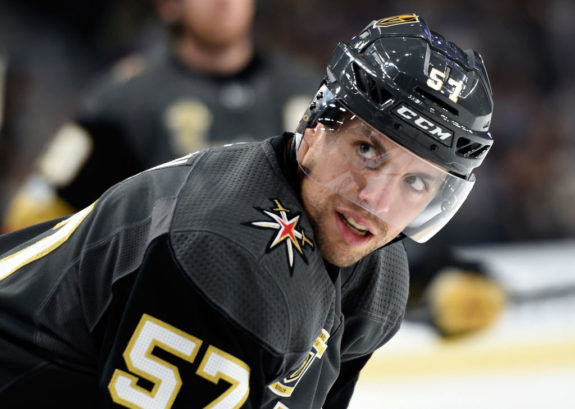 How many more seasons like 2017-18 do you think he has left? The Canadiens would be wise not to find out on their dime, even if Perron, as a playmaking top-six winger has still been relatively productive in his career. He just won't be worth the money he'll be asking for, which was evidenced during his unimpressive one-goal postseason.
Viable alternative (albeit at a higher price tag): James van Riemsdyk
3. Devante Smith-Pelly (RW)
This is one free agent most Habs fans likely don't have to worry about Bergevin avoiding. He already traded him away once after all. The others who lamented the loss of Devante Smith-Pelly during the Washington Capitals' Stanley Cup run probably have a short memory of just how unproductive he was as a Hab (and as a Duck… and as a Capital during the regular season).
Sure, Smith-Pelly scored seven goals, several of the clutch variety, in 24 playoff games this past spring. Does anyone realistically believe he'll score the 24 that would put him on pace for in one full 82-game regular season? When he scored just seven this last one? When he scored just seven as a Hab over parts of two seasons? When he has just 40 in 341 career games?
Keep in mind Smith-Pelly wasn't even qualified by the Capitals. If he isn't good enough to stay on with them after he had been at his best for two straight months, he isn't good enough to contribute on a team devoid of nearly as good of a supporting cast. It's that simple. He may yet re-sign with the Capitals. Every other team, including the Habs, should let him.
The Caps are still having dialogue with @smithpelly23's camp about a new contract despite not giving him a qualifying offer yesterday, the team was apparently worried about his arb case. But obviously other teams also will show interest in the UFA winger.

— Pierre LeBrun (@PierreVLeBrun) June 26, 2018
Viable alternative (if looking for an actual scorer): Michael Grabner
2. Paul Stastny (C)
Paul Stastny and the Winnipeg Jets are a good fit. If they end up keeping him, they'll probably still manage to overpay for the 32-year-old center, who undeniably had a great postseason, with 15 points in 17 games.
The thing is, he never once cracked 50 points as a member of the Blues, who gave him $7 million each of the last four years. Expect someone else to give him about that much after his uptick in production over the last few months of the regular season, after the trade deadline. It's like he sensed it was a contract year or something.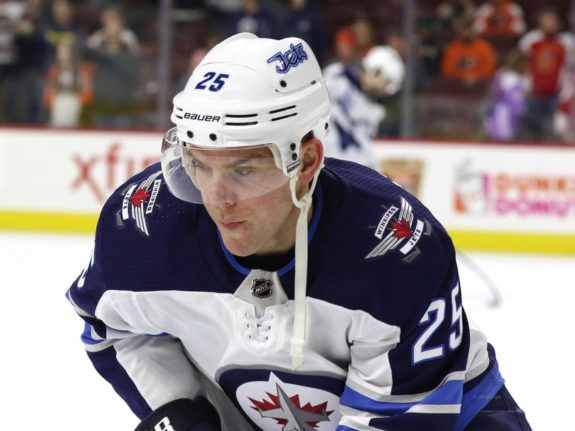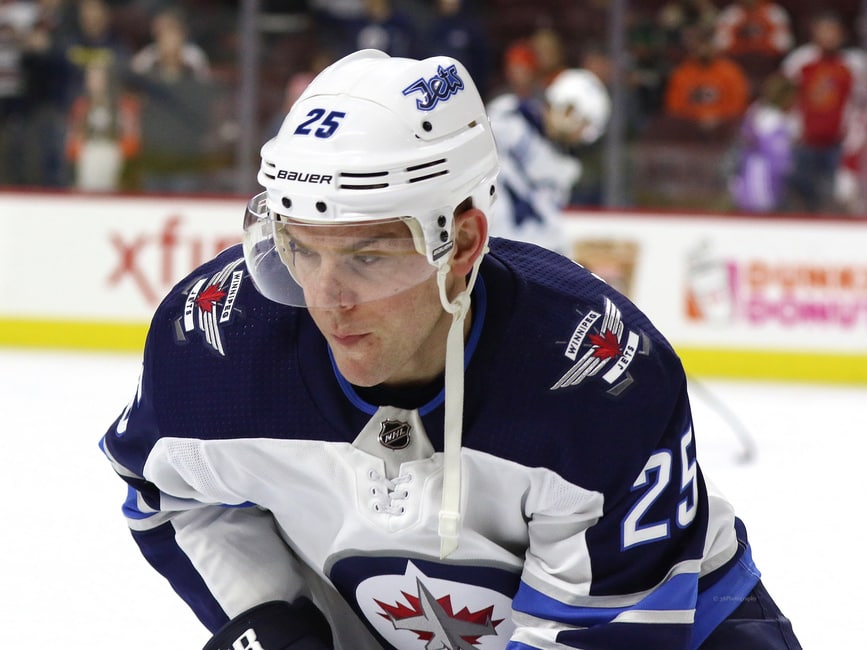 Stastny is not a No. 1 center and paying him like one won't cue some kind of magical transformation. Unfortunately, the same is true for every other center in this year's free-agency market not named John Tavares.
Since the Habs are out of the running for his services (so far out that they weren't ever in… and still cluelessly wore Crocs to the starting line), that leaves two options: Overpay another center who's close to retirement over a shorter period of time or wisely don't overpay anyone at all and have to explain to your fanbase how you didn't sign anyone of consequence.
We all know what Bergevin will do (if he doesn't overpay Stastny).
Viable alternative (other than Tavares): Joe Thornton
1. Jack Johnson (LD)
Defenseman Jack Johnson is arguably the biggest name set to become available among left-handed defenseman. Unfortunately, it's probably only as big as it is, because of the boxer and singer with the same one.
Johnson's name just doesn't hold the same currency around the league that it used to, when he was regularly scoring 30-plus points. All due respect to his current nightmarish financial situation, neither does he, which means he's probably looking for a big payday, what will likely be his last based on how he scored just 11 points last season. The Habs shouldn't be the ones to give it to him, regardless of how badly they need someone to play with Weber.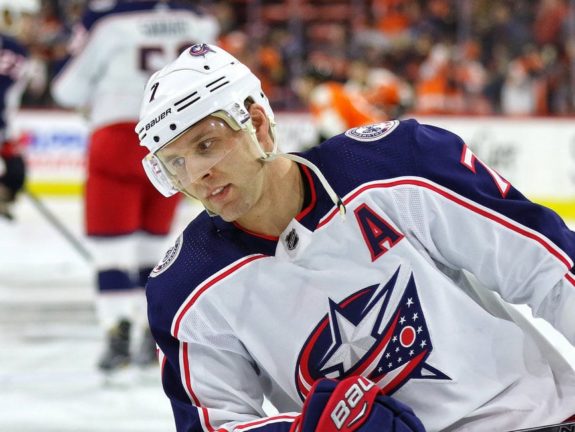 If Bergevin is still smarting over his decision to give Alzner over $23 million spanning five years (and he should be), he should consider the following: The stay-at-home Alzner, who still scored one more point than Johnson last year, will end up being the bigger bargain.
That's not just based on goals and assists, but things like advanced stats and, well, common sense. Signing a guy to complement Weber by being able to skate and move the puck when he, uh, can't is not something Bergevin should so much as consider. It defies logic.
Viable alternative (who also scored more than Johnson… in 44 fewer games): Calvin de Haan