The Montreal Canadiens as a whole are clearly in a better position after the NHL Draft Lottery, during which they moved up one spot for the rights to the third overall pick. For general manager Marc Bergevin, though? It probably can't get any worse.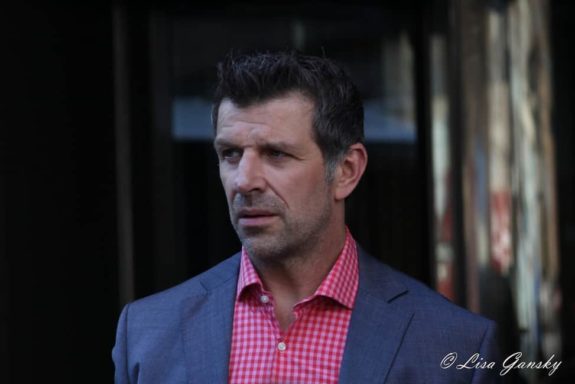 Balling for Dahlin
Obviously, the team and its fans had been hoping to win it all and be able to draft the consensus top pick in defenseman Rasmus Dahlin. Dahlin would have filled a huge hole in the team's line-up both right now as a No. 2 defenseman beside Shea Weber and presumably as a No. 1 a few years down the road.
So, losing out is a disappointment, but the third pick is a decent consolation prize considering it appears to be a very top-heavy draft. Andrei Svechnikov and Filip Zadina arguably represent the only second-tier prospects available, with Svechnikov being the consensus No. 2.
You can maybe sneak Brady Tkachuk in there and make it a foursome of top prospects who will possibly graduate to the NHL immediately. However, considering he was only one day away from being eligible for last year's draft, you might want to at least look at the entire player before assuming he's the complete package. And, according to many scouts, the power-forward is more of a mid-rounder.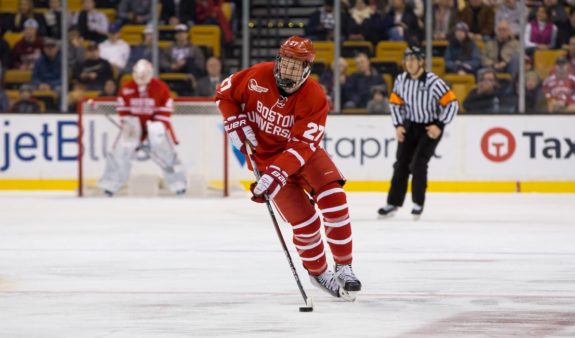 That isn't to say there's not a lot to like. For example, despite primarily playing the wing, he does have experience at center. He's also known as a defensively responsible, hard-hitting player who led the American entry at the World Juniors to a bronze medal. In other words, he's got that grit and character that has traditionally gotten Bergevin's mouth watering.
Bergevin Front and Center in Search of a Winger
Hence, Bergevin's dilemma. Does he trade in higher-end offensive potential for a player who can fit anywhere in the line-up, who's poised to arguably make more of an impact right away? Or does he stick to the script and pick Zadina?
Alternatively, does he hope the Carolina Hurricanes, who are picking at No. 2, get tempted by the fact Zadina has displayed all kinds of chemistry with their 2017 first-round pick, center Martin Necas, at international events over the last few years? If so, does Bergevin make an outright play for the second pick, by proposing a trade? With ex-senior vice president of hockey operations Rick Dudley moving on to fill that same role with the Hurricanes, does that facilitate a move between the two or compromise the Habs' position of strength in any negotiations?
Keep in mind, assuming Max Pacioretty stays in the fold, the Habs project to have him, Jonathan Drouin and Alex Galchenyuk as players who can line up on the left side to start next season. Both Tkachuk and Zadina are left-wingers. Svechnikov plays on the right side, which is probably Montreal's biggest weakness (outside of at center and on defense, of course).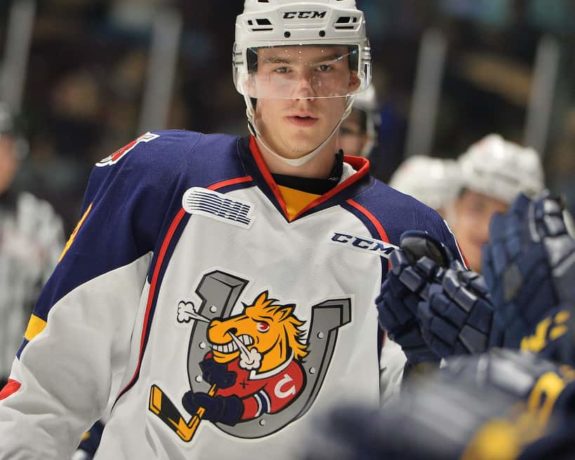 These are all questions Bergevin needs to ask and, for the purposes of this piece, questions he wouldn't have had to if the Habs didn't move up in the lottery. If they stay at No. 4, pick whoever's left of Svechnikov, Zadina and Tkachuk. If they win it all, pick Dahlin. If they move up to No. 2, go with the consensus second pick in Svechnikov. If they drop down, address some of the team's more pressing needs by drafting a left-handed defenseman or center. Each of those decisions are easy.
Bergevin Behind the Eight Ball
In essence, Bergevin is behind the eight ball now more than ever. His selection is poised to not only help shape the team's next few years but his next few months as well. He opens himself up to (even more) criticism whomever he chooses and, barring a fast start to next season for both the prospect he's going to draft and the team as a whole, he may not last that long.
It all begs one more question: Does he take the easy way out, trade the pick in a package for a top center and kill a few birds with one stone, thereby helping to propel the team back into (playoff) contention? Seeing as "easy" is relative and he's always maintained trading, especially for a top center, is hard (despite evidence to the contrary), it's unlikely.
Of course, it would bring this whole thing full circle, wouldn't it? With his first draft pick as Habs GM (also No. 3), Bergevin selected Galchenyuk, whom he thought would become that elusive No. 1 center he needed. It's now six years later and he needs a miracle just to avoid another disastrous offseason.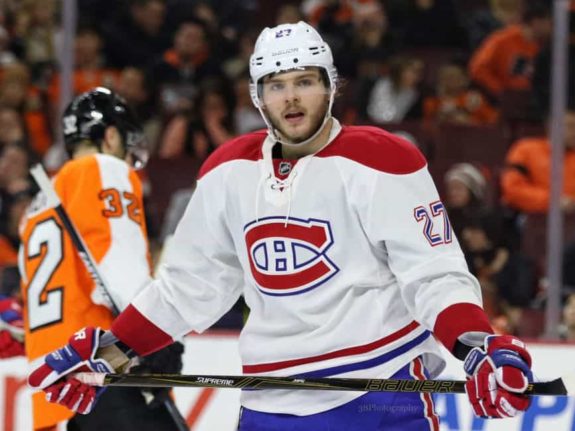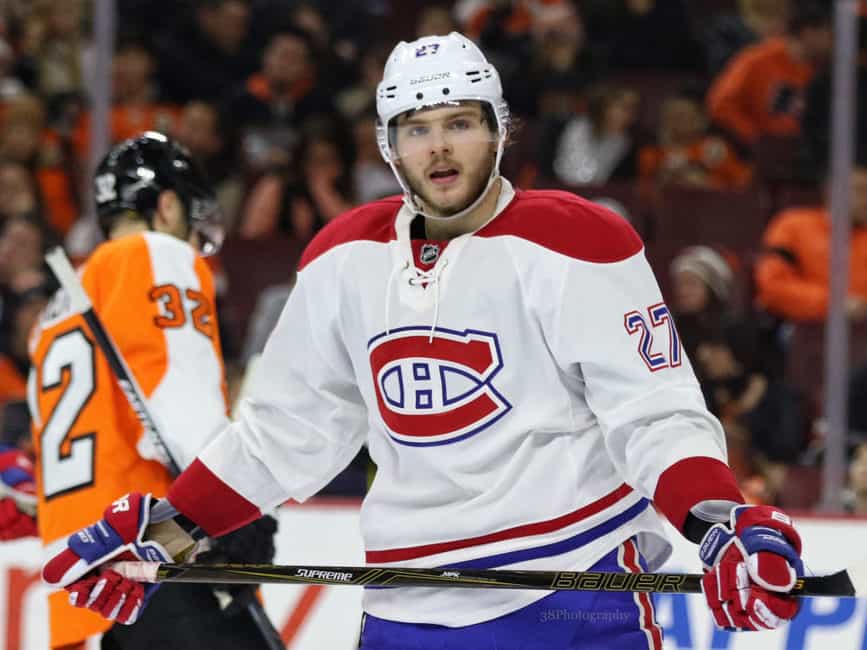 This one has started off well enough (all things considered), with Dominique Ducharme being hired. But, when the best move he can make from a personal perspective is arguably to go against the grain, refuse to rebuild and trade away a top-three selection, it's clear Bergevin's best interests are no longer in sync with those of the Habs.
Normally, one would reserve judgment until Bergevin does what he's going to do. That's unfortunately what has brought the organization to this point, though. It's a luxury he, the Habs and the fans no longer have.