The Vancouver Canucks have swung yet another deal prior to the 2023 NHL Trade Deadline, this time acquiring Filip Hronek and a 2023 fourth-round pick from the Detroit Red Wings for the 2023 first-round they received in the Bo Horvat trade along with a 2023 second-round pick. The 25-year-old, right-shot defenceman has played 60 games for the Red Wings this season, producing nine goals and 38 points while averaging 21:32 minutes per game. Originally selected in the second round of the 2016 NHL Draft, the Czech defender has 156 points in 305 games in the NHL. Some of his other accolades include winning the Calder Cup in 2017, being named to the American Hockey League (AHL) All-Rookie Team during the 2017-18 season and being named the World Championships' Best Defenceman in 2019.
What the Canucks Are Getting In Hronek
Hronek is a defender who is finally rounding into form this season. He has always had good production in the offensive zone, but questions about his defensive play have always been present. It is clear by watching him play this year that he has worked on his defensive zone coverage to an extent and is no longer considered a liability in his own zone. He also plays in all situations, can log heavy ice time every game and isn't afraid to play a physical brand of hockey. Based on the Canucks current crop of right-shot defencemen, it is fair to say he rockets to the top and will be used heavily once he returns from injury.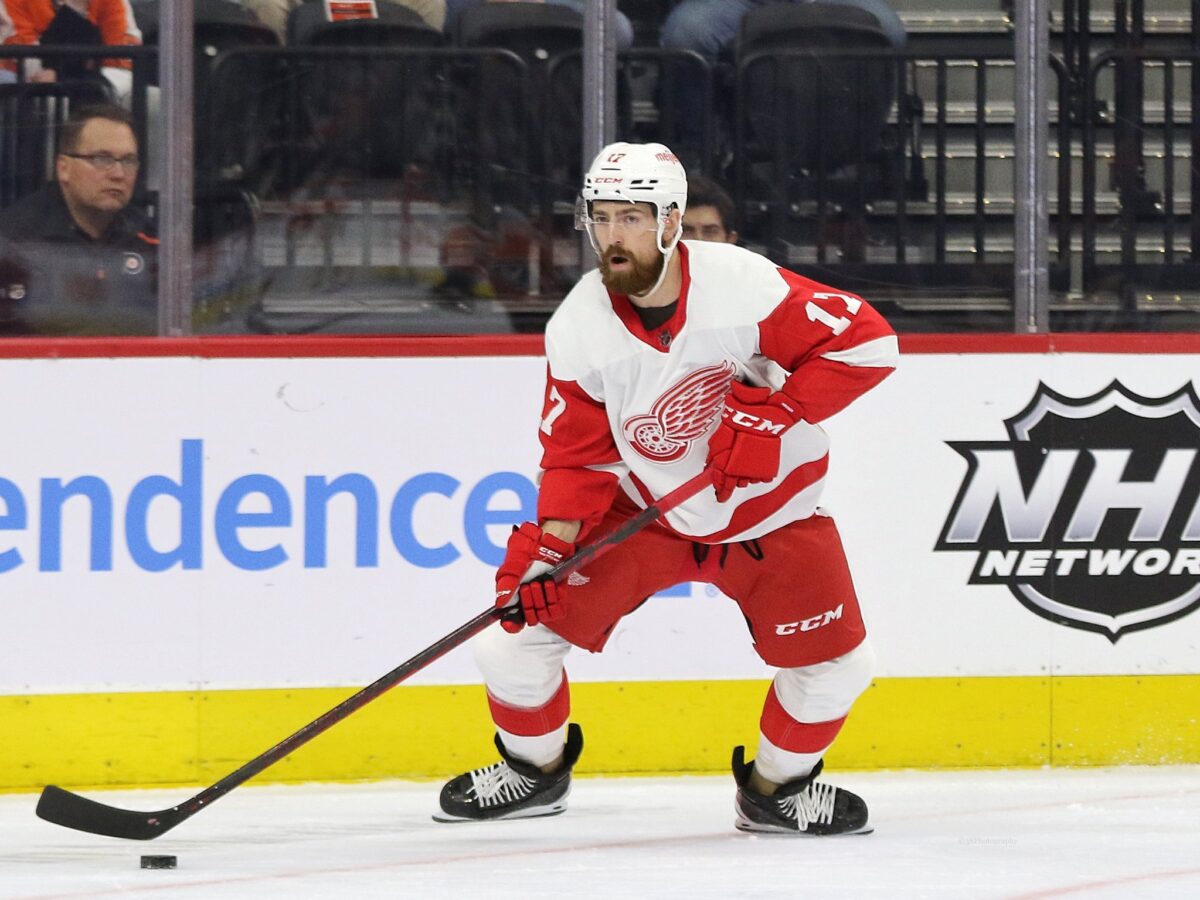 While Hronek has taken big steps in his development this year, it is hard to judge his play from an analytical point of view. His main partners this season have been Ben Chariot and Olli Määttä, to which he has produced a 46.91% Corsi rating at even strength. He also carries an expected goals against of 47.72 this season, which would put him fifth worst on the Canucks behind Oliver Ekman Larsson, J.T. Miller, Tyler Myers and Quinn Hughes. His analytics will be something to monitor to see if he has struggled to an extent this season or if it had more to do with who he was partnered with and the team surrounding him.
Related: Canucks Acquire Filip Hronek From Red Wings for Draft Picks
Where Hronek should help out the most is the penalty kill. In just over 97 minutes of shorthanded time this season, he has been on the ice for just nine goals against and helped limit the opposition to 30 high-danger scoring chances. His addition will also allow the Canucks to not rely so much on Myers, who has struggled this year on the penalty kill. With Vancouver's penalty kill on a historically poor pace, his influence and play should help them at least stay above the 70% mark for the season.
As for the fourth-round pick in this year's draft, some exciting prospects may be available in the 105-110 range. Whether that is Matteo Mann, Nico Myatovic or Brady Cleveland, the Canucks should be able to snag a prospect with some potential if they hold on to the pick. Recent fourth-rounders to play in the NHL include Matias Maccelli (2019), Philipp Kurashev (2018) and Mikey Anderson (2017).
What the Canucks Gave Up
To acquire Hronek, Vancouver sent over the first-round pick they got from the Islanders in the Horvat deal, plus a second-round pick in the 2023 NHL Draft. While this is a high price to pay, it is what teams have to pay if they want to add a good, young right-shot defenceman via trade. The Canucks have seven draft picks in the upcoming draft but do not currently own a second, fifth or seventh-rounder.
Related: Red Wings' Filip Hronek Looks Rejuvenated in 2022-23
---
Latest News & Highlights
---
In the trade, Vancouver also gave up valuable cap space for next season. Hronek carries a $4.4 million cap hit for this season and next and will be a restricted free agent after the 2023-24 season. As for the Canucks cap, they are already at a projected cap hit of $83,605,417, which if the cap does not increase, would put them over for the 2023-24 season. Instead of clearing space and then acquiring players, Vancouver did it in the opposite order and now have to make some serious cap-clearing moves before next season begins.
Where Does Hronek Fit on the Canucks?
As mentioned, there is little question that Hronek isn't the Canucks best right-shot defenceman, but his placement in the lineup will be intriguing to see. While some may say he should play next to Hughes, it would be beneficial for Vancouver to split them up as they both play a similar style. The two can still play together if the Canucks are pressing for a goal, but for the majority of the time, splitting them up would be for the best when Vancouver is fully healthy.
The best pairing for Hronek is arguably not on the team right now. In order for the Canucks to get the best version of him, they need to find a stable, defensively-minded left-shot defender who plays a similar style to what Luke Schenn brought to this organization before being traded. It is now Vancouver's job to explore the market and see who they can bring in for cheap that fits that mould.
Canucks Aquire Right Player at the Wrong Time
Hronek is the exact type of player the Canucks need, but it is the wrong time to be giving up this much draft capital to get him. Unless Vancouver sees itself as a guaranteed playoff team next year that can go on a long postseason run, then this trade does not make a whole lot of sense, especially considering how deep the 2023 NHL Draft is. It is a baffling trade but indicates the Canucks have a few more moves they are working on behind the scenes.
---
---