In this week's Vancouver Canucks prospects report, Nils Hoglander is on the highlight reel once again, Matthew Thiessen steals a game in the NCAA and Arvid Costmar and Viktor Persson find out if they will be playing in the 2021 World Junior Championship (WJC) starting in less than two weeks. We also check in with Aidan McDonough at North Eastern as he begins his 2020-21 season.
Hoglander Drops the Mic In His Pentultimate SHL Game
Last week Hoglander failed to execute the lacrosse move, this week he successfully executed an even tougher move by scoring a goal between his legs. Since Rogle BK returned to play, he has looked like a man possessed. This week alone he had two goals and four points in three games and was even part of a physical altercation at the end of his last game where he received 25 minutes in penalties.
Yes, this goal was scored on the bigger ice in the SHL, but the fact that he was willing to try it should be cause for excitement for the future. He will have a lot less time to finish off those moves in the NHL, but as we've seen in the past with Andrei Svechnikov, Daniel Sedin, and Jonathan Cheechoo, it can definitely be done.
Related: Canucks Need Speed & Skill On 3rd Line
After an eventful week, Hoglander will wait for a call from Canucks brass to pack his bags and head to Vancouver for training camp. He will, of course, have to quarantine for two weeks upon entering British Columbia, but once he does, we can finally watch him practice with NHLers. With the creativity, two-way acumen, and intense motor he possesses, he should have a great chance to make the team out of camp once it begins in January.
McDonough Lights It Up In Second Game
Aidan McDonough is already showing early signs of a breakout sophomore season in the NCAA. He was quiet in his first game on Saturday with only one assist but broke out in a big way on Sunday with two goals and three points, including an absolute snipe on his first goal of the season. Both games were against Merrimack University where his team won by a combined 14-5 score.
Related: Vancouver Canucks 2020-21 Prospect Pyramid
Early on, McDonough is being given a great opportunity in the top-six by head coach Jerry Keefe, who also coached him last season. He is currently playing on the second line with free agent Matt Demelis and New York Rangers 2018 draft pick Riley Hughes. If he can keep this pace up and continue to impress the coaching staff, he could find himself on the top line in no time.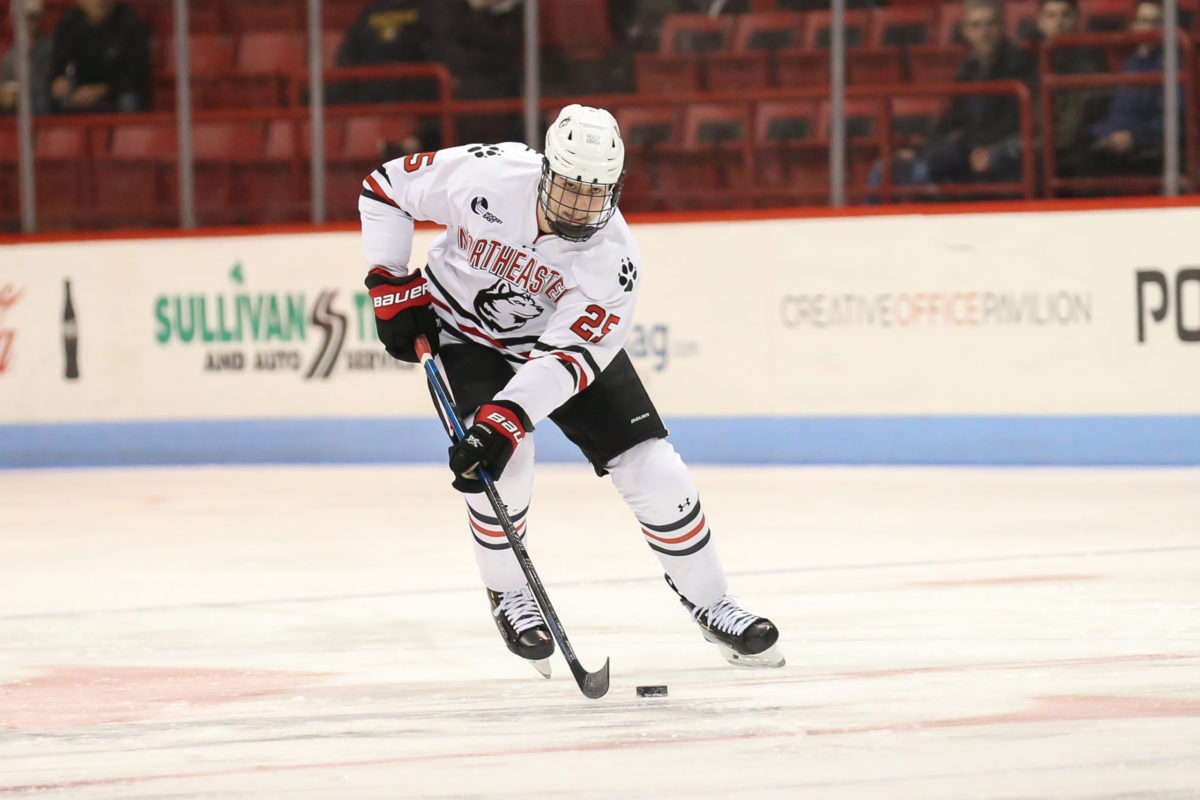 After watching Adam Gaudette light up the NCAA with North Eastern in the past, it would be great to see another late-round pick take up his mantle and run with it. He's off to a great start, now we will see if he can start a point streak when they play Vermont on Boxing Day.
Thiessen Has Up & Down Week in NCAA
Matthew Thiessen finally began his 2020-21 season in the NCAA with the University of Maine after his first six games were postponed due to the COVID-19 pandemic. He was at his best in his debut on Friday against the University of New Hampshire where he made 37 saves in a 1-1 tie, then fell off a little bit in his next game on Saturday, allowing five goals on 32 shots.
Thiessen was a seventh-round pick of the Canucks in 2018 and is currently at the bottom of the goaltending depth chart behind Jake Kielly, Arturs Silovs, and Mike DiPietro. With former starter Jeremy Swayman off the roster, he should be able to up his stock this season with the University of Maine as he will be given most of the games as the new starting netminder.
As of right now, Thiessen has a long road to the NHL, but if he can display more of what we saw in his debut, he could climb the depth chart pretty quickly. He's athletic, has good size, and is already showing the ability to steal games. If that continues, another seventh-round pick could be knocking on the door of the big leagues very soon.
Podkolzin & Costmar Remain, Persson Cut From World Juniors
And then there were two. Canucks prospects Vasili Podkolzin and Arvid Costmar have officially made their nation's WJC final rosters. Seventh-round pick Viktor Persson was one of the last cuts from Team Sweden as they whittled down their roster on Saturday.
Related: Vancouver Canucks at the 2021 World Junior Championships
Podkolzin was never on the bubble for Team Russia, but there was some uncertainty for Costmar and Persson. Both of them were late-round draft picks in a selection camp full of first-rounders, so their chances appeared very slim. It's somewhat surprising to see Costmar make the final cut, but with COVID-19 ravaging the team, maybe it's not that much of a surprise after all.
Team Sweden had to ultimately cut promising forwards William Eklund, Karl Henriksson, and Albin Grewe because of the pandemic, so Costmar's skills should be at a premium with them gone. Eklund and Henriksson were centermen too so that probably made their decision even easier when it came to deciding his fate.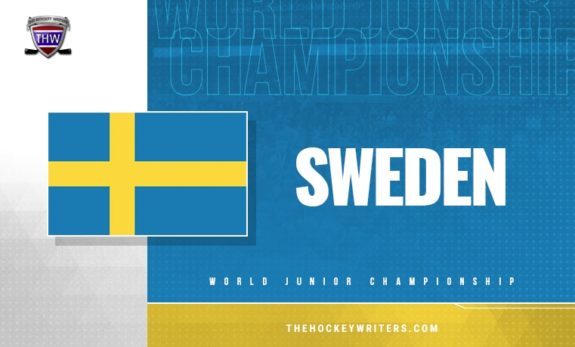 With some key pieces staying home in Sweden, Costmar might be given more responsibility than previously anticipated. At first, I thought he might just be the fourth-line center or an extra forward, but now he may actually anchor the top line with Alexander Holtz and Lucas Raymond. Oscar Bjerselius, Theodor Niederbach, and Albin Sundsvik are the other pivots on the roster and Niederbach may be the only other candidate that could take on the role of centering the Terror Twins.
Other News & Notes: Karlsson, Jasek & More
The Canucks of course still have other prospects playing all over the United States and overseas. Here's to hoping Canada gets their act together, and the WHL, OHL, and QMJHL can get up and running soon so that we can follow even more prospects in the near future. With that said, here are some other news and notes from the past week.
It feels like I am repeating myself every week, as Linus Karlsson continued his torrid pace with another three points against Tingsryds AIF on Friday. With that performance, he now has 8 goals and 25 points in 24 games and sits sixth in HockeyAllsvenskan scoring, ten points behind Jonathan Dahlin, the man he was traded for back in 2019.
The two Dmitris, Zlodeyev, and Zhukenov faced off against each other in the VHL and Zhukenov got the last laugh with two goals and three points while Zlodeyev went scoreless in his return to the Dynamo Krasnogorsk lineup.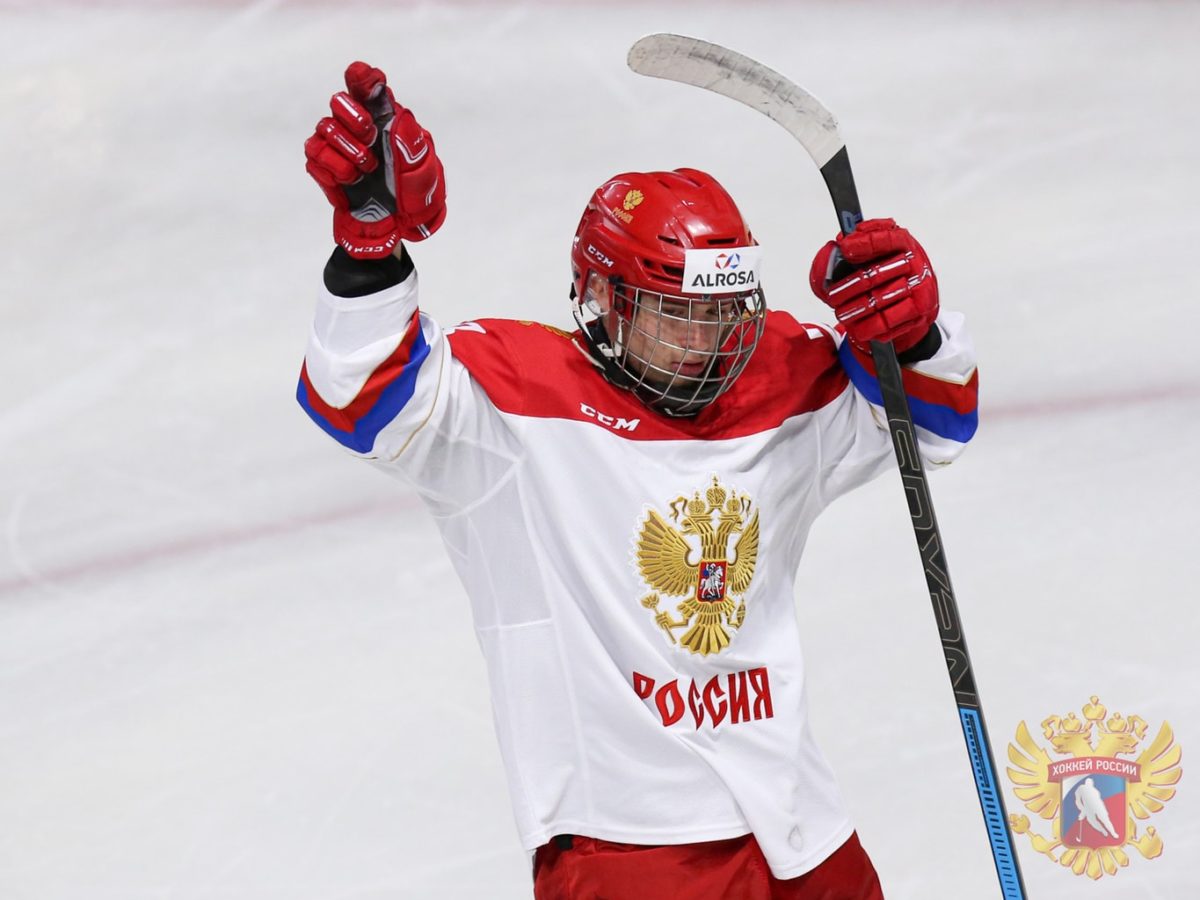 Lukas Jasek will be playing in the Channel One Cup that runs from Dec 17-20, which could threaten his participation in Canucks training camp on Jan 3. He will have to quarantine for two weeks upon entering Canada and the 20th marks two weeks to the start of camp.
That brings us to the end of yet another Canucks prospects report. When we get together next, every nation should be in Edmonton preparing for the WJC. Christmas is only 11 more sleeps away, and the tournament will be an extra gift for every hockey fan across the globe. Remember to keep following us at THW as we bring you all the latest 2021 WJC and Canucks prospects coverage.
All stats provided by Elite Prospects
---
---