Bo Horvat won't be the last player traded out of Vancouver before the 2023 NHL Trade Deadline. He likely is only the first salvo in a retooling of the Vancouver Canucks' roster as they look toward a future centered around Elias Pettersson, Quinn Hughes, and Andrei Kuzmenko. Players like Brock Boeser, Conor Garland, Tyler Myers, Thatcher Demko and the subject of this article, Luke Schenn, could be on the move in the coming weeks. To where is anyone's guess, but that's what makes the trade deadline fun for writers and fans alike, as all we can do is speculate and discuss.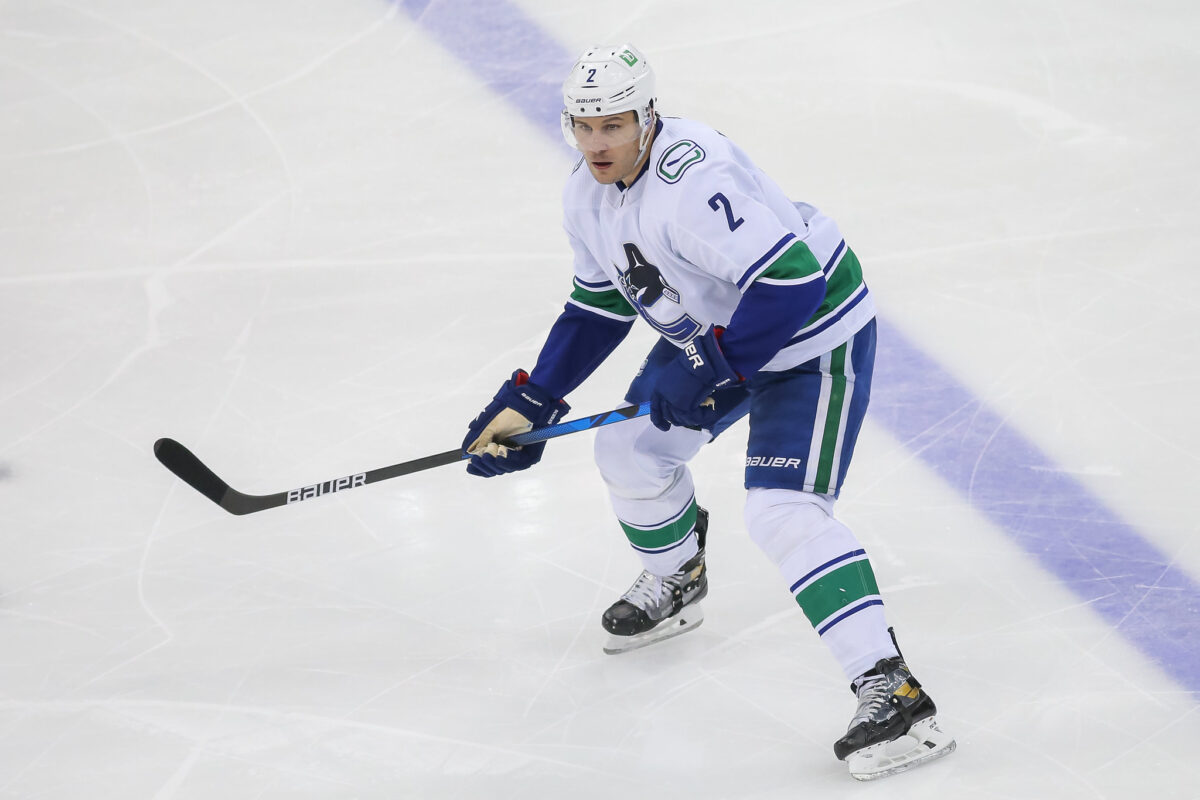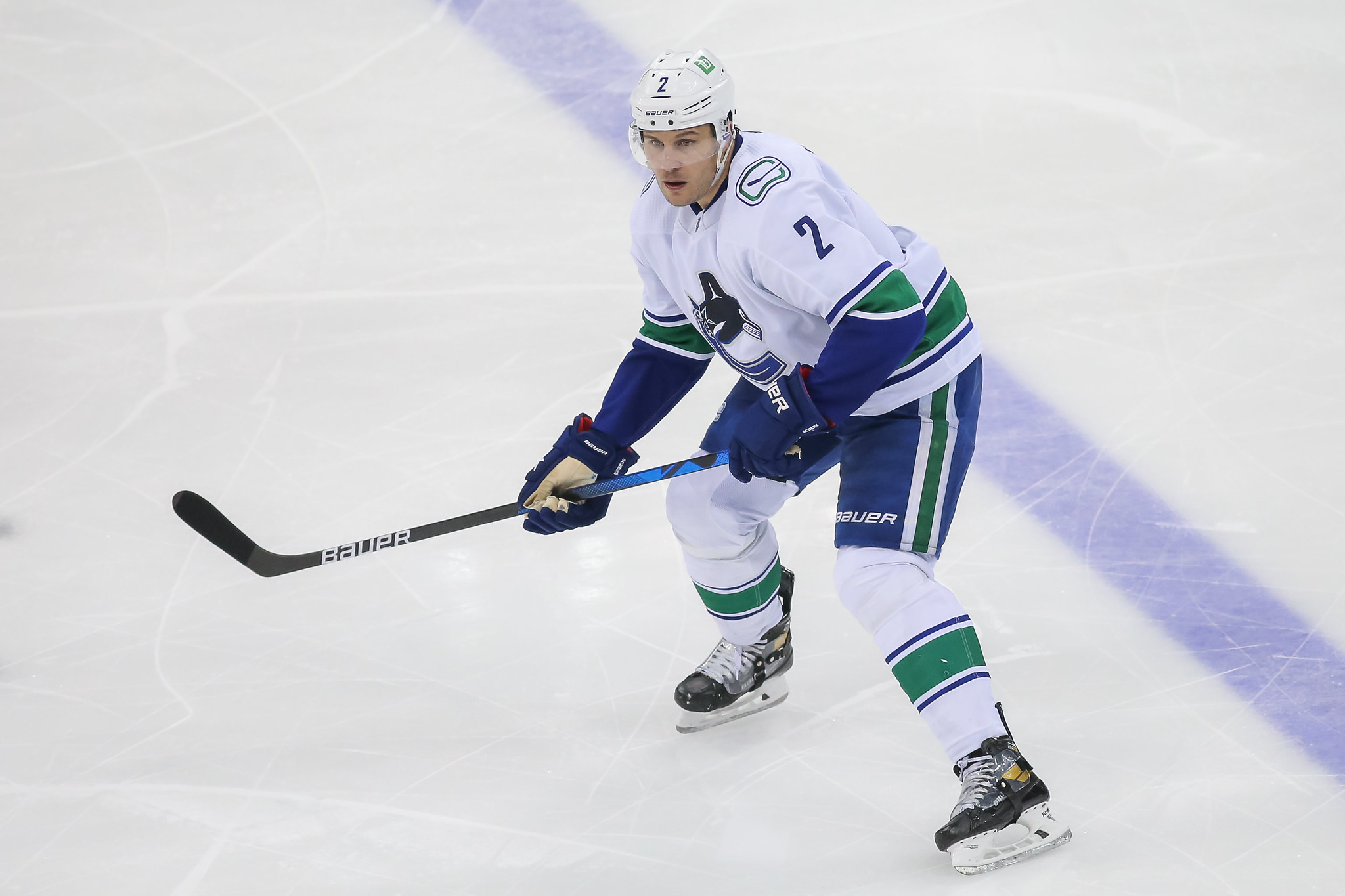 Schenn would be a prize for any playoff contender since he plays what everyone calls "playoff hockey". He currently leads all Canucks in hits with 237, blocked shots with 75, and is an impressive plus-7 in the plus/minus column on a team that bleeds goals. He also has playoff pedigree having played 31 postseason games and winning two championships with the Tampa Bay Lightning. Pretty much the exact template of a defenceman coaches would want playing for them in the playoffs. With that, let's dive into two of the biggest contenders for his services right now.
Boston Bruins
The Boston Bruins lead the Presidents' Trophy race by eight points and are probably the favorite to win the Stanley Cup at this point. As such, they will probably just tweak their team with under-the-radar acquisitions. Even though Schenn is playing top-four minutes with the Canucks, he is a mid-tier/depth defenceman on a contender like the Bruins. So he would definitely be considered an under-the-radar move. It may generate fanfare in Vancouver, but it won't be a "blockbuster" trade by any means.
Related: Bruins & Canucks Still Emerging as Potential Trade Partners
---
Latest News & Highlights
---
Schenn has been mentioned by insiders Elliotte Friedman, Jeff Marek, Frank Seravelli, and most recently Pierre LeBrun, as someone the Bruins have reached out to the Canucks about.
My understanding is that some contenders have reached out to the Canucks to check on Schenn, including the Bruins and Lightning…Not surprising. But the dilemma for Vancouver is whether to grab the best possible trade return or extend Schenn, who is an important leader on the team with Horvat gone and I believe is open to staying.
With the five concussions Brandon Carlo has sustained in his career already, the Bruins are looking for depth on the right side should he suffer another one. Even with him in the lineup, the Bruins' bottom pair would be bolstered with the addition of Schenn alongside a mobile defender like Matt Grzelcyk. Of course, he would also help the penalty kill (not that the first-ranked PK needs any help), and make the Bruins even tougher to play against in their own zone.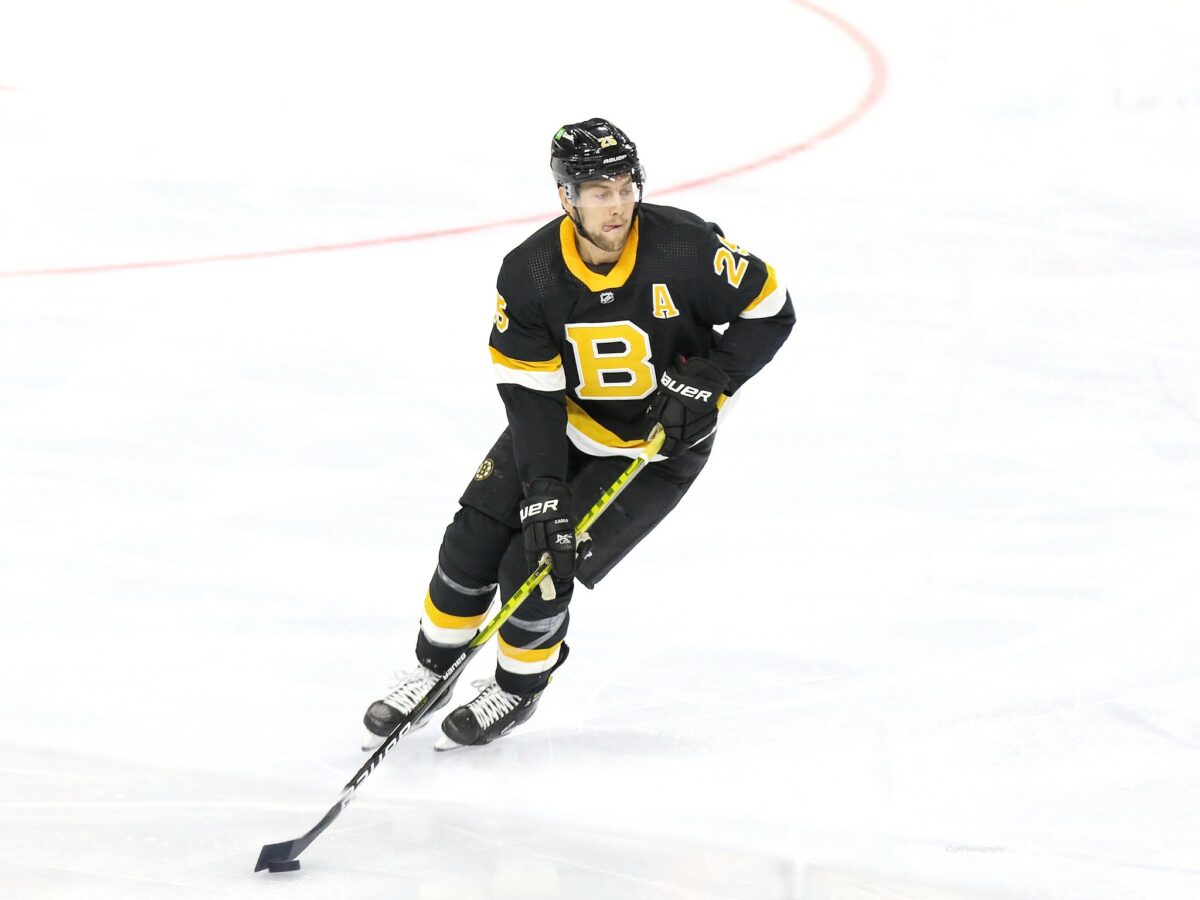 As for a return, the Canucks should shoot high and ask for prospect Mason Lohrei. The 22-year-old defenceman was drafted in the second round in 2020 and boasts good size at 6-foot-4, 204 pounds. He also is quite mobile for his size and has shown a penchant for offence with five goals and 50 points for Ohio State University through his freshman and sophomore years. If not him, a mid-tier roster player like 24-year-old Trent Frederic, who would probably be a quick favorite of Rick Tocchet's due to his rough-and-tumble style.
Tampa Bay Lightning
Every trade deadline Lightning general manager Julian BriseBois makes genius tweaks to his roster. This year, a reunion with Schenn could be one of those tweaks. While he wasn't a major piece like Victor Hedman and Erik Cernak, he filled in admirably when injuries struck the blue line during the Lightning's run of back-to-back Cups in 2020 and 2021. Head coach Jon Cooper knows him well, and would probably welcome his presence back in the locker room. Here is what the veteran bench boss had to say about him in 2021:
Schenner is a pro…And young players should watch the way he conducts himself on a day-to-day basis. He understands his role. He wants to win. He's selfless. He treats his career like every day's going to be his last day…And it's a lesson people should watch, admire and if you want to have a long career in this league, regardless of the ups and downs, you do the things Schenn does, and things usually work out for you.
Schenn has continued to work hard and earn every shift as he's moved his way up the lineup to become a top-four defenceman on the Canucks and a staple on the penalty kill. His leadership has also shone through on and off the ice in the form of standing up for his teammates or talking to the media – even though he does not currently wear an "A" on his chest.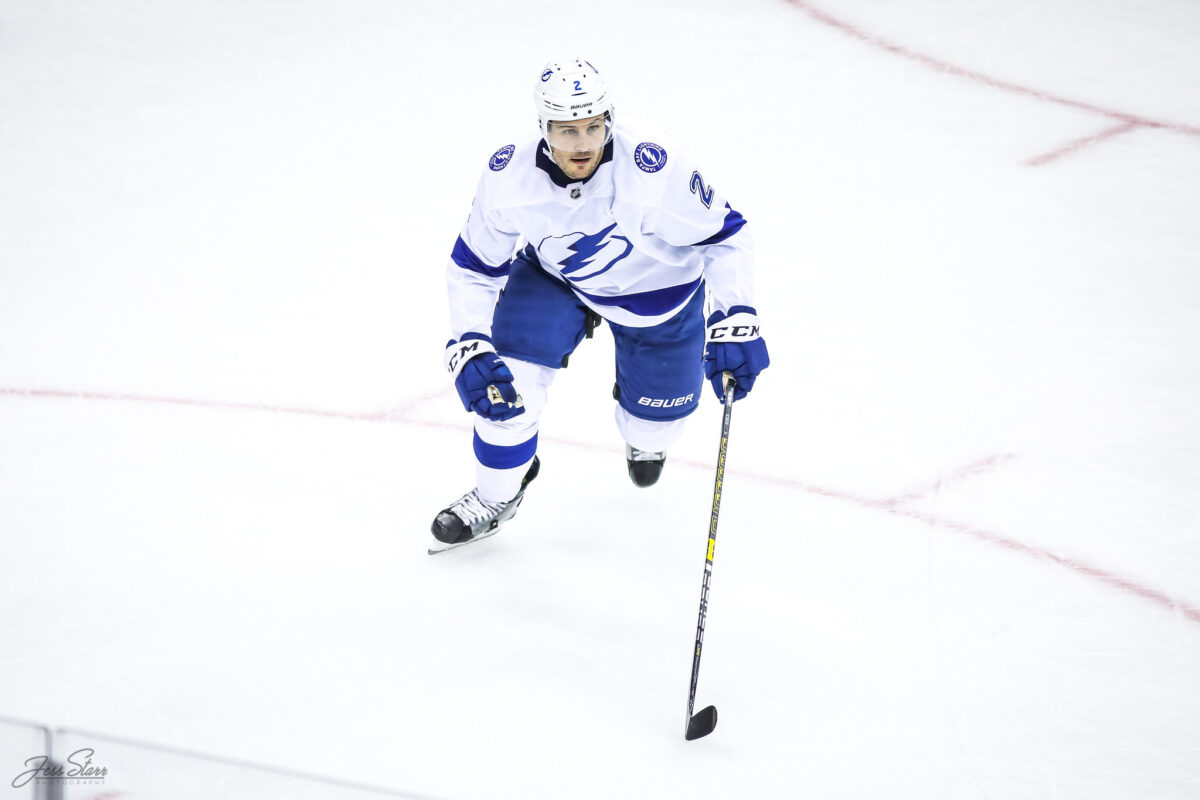 If Schenn was traded to the Lightning, he likely would take on the role of mentor for youngsters like rookie Nick Perbix. He also would not be relegated to sitting in the press box as the seventh defenceman until injuries struck the roster like he was in 2020 and 2021. Instead, I expect him to be used heavily by Cooper on the penalty kill and on the bottom pairing with the aforementioned Perbix. Of all the playoff contenders interested in a defenceman like Schenn, I would put the odds of the Lightning acquiring him at 70-80 percent, solely because of the organization's familiarity with him.
Related: Canucks' Schenn & Garland Next to Go After Horvat Trade
Given the fact that Jim Rutherford is on the lookout for young players that seem to need a change of scenery, I could see right-hander Cal Foote coming back in this deal. He has seemingly been usurped by Perbix and has been in the Lightning organization since he was drafted 14th overall back in 2017. Highly touted as a smart puck-moving defenceman when he was drafted, the former top prospect has fallen down the depth chart and could be a candidate to be moved before the deadline. At 24 years old, he still has a lot of potential that could be realized on a new team like the Canucks.
All in all, it's going to be an interesting next few weeks in Canucks Nation as it's unknown how many players will be shipped out before the deadline on March 3. Will Boeser, Schenn, Garland, and Myers be Canucks when the dust settles? We will just have to wait and see.