The Colorado Avalanche have traded the 47th overall selection in the 2018 NHL Entry Draft to the defending Stanley Cup Champion Washington Capitals in exchange for goaltender Philipp Grubauer and defender Brooks Orpik, the Capitals announced Friday. This deal came less than a half hour before the first-round of the draft began.
TRADE | The Washington Capitals have acquired a second round pick, 47th-overall from the Colorado Avalanche in the 2018 NHL Draft in exchange for defenseman Brooks Orpik and Philipp Grubauer. #ALLCAPS https://t.co/xUUHHVPQfu

— Washington Capitals (@Capitals) June 22, 2018
In this deal, the Avalanche are getting the 26-year-old Grubauer who has been a starter throughout his career but has the upside of a starter at the NHL level. With a 15-10-3 record last season in Washington, Grubauer recorded a 2.35 goals against average and a .923 save percentage. In his career, Grubauer has compiled a 43-31-11 record with a 2.29 goals against average and a .923 save percentage after the Capitals selected him in the fourth-round in 2014.
The Capitals would have liked to have kept Grubauer under contract but with Braden Holtby firmly entrenched as their starter and Grubauer looking for a new contract as a restricted free agent, the Capitals were forced to make a decision.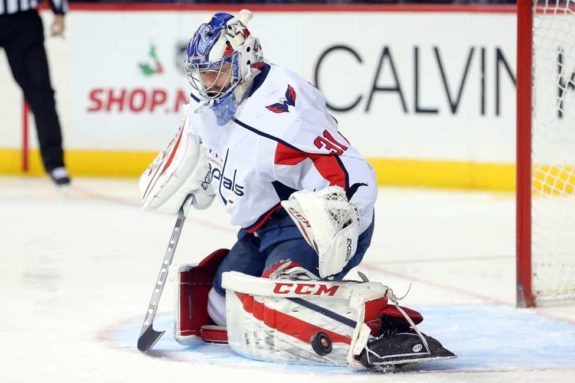 In Orpik, the Avalanche are getting a 37-year-old stay-at-home defender who has experience in the regular season and the postseason with multiple Stanley Cups to his name. While his cap hit at $5.5 million isn't the greatest, the fact that there's only one year remaining on his current contract likely meant the Avalanche felt comfortable absorbing the contract in the meantime to get Grubauer for a less expensive cost. The Avalanche are looking to trade or buyout Orpik moving forward.
"We would like to thank Brooks and Philipp for all of their contributions to our organization," said Capitals general manager Brian MacLellan. "Philipp has been a consummate professional and a great teammate and we wish him all the best. Brooks was a great leader and a tremendous role model for our young players in his four years with our organization. This was a difficult move, but the one we felt we needed to make in order to give some flexibility moving forward."
Capitals in Transition
While the Capitals probably could have got more for Grubauer, getting out from under Orpik's contract a year early could prove to be crucial for the team as they make a final push to re-sign star defender John Carlsson before his contract expires on July 1. With offensive defenders always in demand, the Capitals will need to make a competitive offer to keep Carlson in a Washington uniform for the foreseeable future.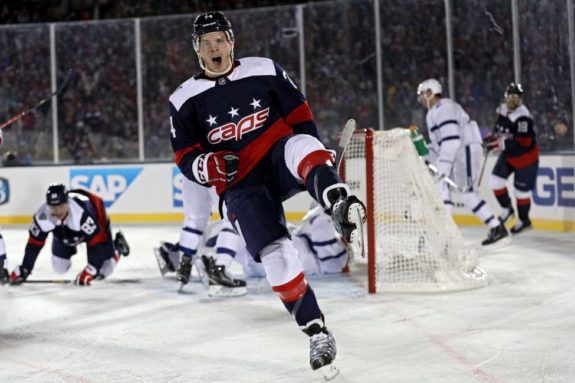 The Capitals are also in the market for a new head coach as Barry Trotz recently announced that he had stepped away as the head coach of the Capitals and was free to look for a new team. Within just a few days, Trotz would sign on as the head coach of the New York Islanders for a significant pay raise over the $1.8 million per season he was expected to make in 2018-19 and 2019-20.
Related: Barry Trotz Named Islanders Head Coach
After winning the Stanley Cup, the Capitals will need to do their best to regroup quickly and figure out what's next for their franchise as their championship window should remain open for the next few seasons.