He's played Robin to Alex Ovechkin's Batman. Nicklas Backstrom isn't underrated by any means, but his greatness has been overshadowed by Ovechkin's magnitude. That doesn't matter though because the Washington Capitals know their star center's value—especially this season.
Backstrom Leading the Capitals
The 2020-21 NHL season is still being affected by COVID-19 as the global pandemic has shifted from full chaos to a lingering hindrance over the last year. Every team has been both brilliant and shaky as they adjust to the new divisions and shortened schedule, but the league's stars, when available, have continued to shine.
Availability is an issue, and the Capitals know this better than most. On Jan. 21, Ovechkin, along with fellow Russian stars Evgeny Kuznetsov, Dimitry Orlov and Ilya Samsonov were suspended for violating COVID-19 protocols. In their absence, no player stepped up more than Backstrom.
The team earned points in each of those four games with a 3-0-1 record. Backstrom notched six points, at least one in each game, collecting two tallies and four helpers during the span. Ovechkin returned on Jan. 30 to face the Boston Bruins. He scored the game-winner in overtime to complete a two-point afternoon. Backstrom had three points in that game, including the opening goal and the closing primary assist.
Yes, Backstrom can pass the puck, but his consistent scoring and control of the flow have been pristine again this season. He leads the Capitals in games played (21), goals (10), assists (15), power-play points (9), and total points (25), putting him on pace for 67 points in the shortened 56-game season. That's about five points less than his career average of 71.3 points per season in 26 fewer games. In a normal season, he would be on pace for 98 points, his second-best statistical season after his 2009-10 campaign, the only time he eclipsed 100 points (101).
Backstrom's Stellar Career
This is Backstrom, however. He was drafted fourth overall by Washington in 2006. The young center, with flushed cheeks and scraggly blond locks, made his debut in 2007. He was one of the best prospects to come out of Sweden at the time and has never disappointed.
Backstrom led Sweden to two gold medals at the World Championships (2006 and 2017) and a silver medal at the 2014 Winter Olympics. He also helped the Capitals win their first and only Stanley Cup in franchise history in 2018.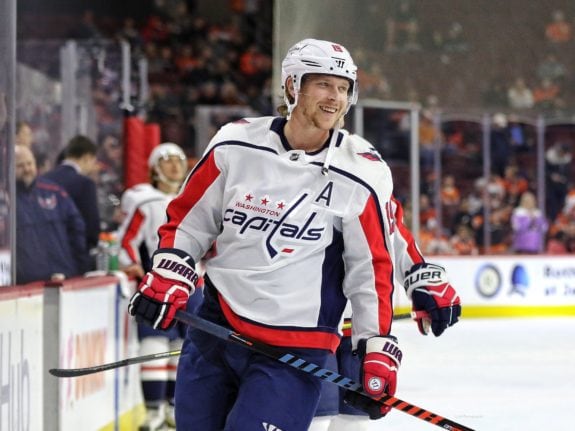 He has accomplished everything with class and elite playmaking skills. He has been one of the most accurate and efficient passers in the NHL and ranks 54th on the all-time assist board, one shy of 700.
Last season, the Capitals and Backstrom agreed to a five-year, $46 million extension. If he remains healthy, he will handily climb the assists-leaders list. In 13 seasons before 2020-21, his career average is 52.6 assists per season. He is on pace to finish with 40 helpers this year. If he keeps up this pace, Backstrom could add another 240 assists to his career total before unlacing his NHL skates for the final time. Even if he slows as he gets older, he could still eclipse the 900-mark in his career, which only 19 other skaters have done. He doesn't seem to be slowing down, though.
Yet, he has only been selected to one All-Star Game.
Consistency at Center
The fact that Backstrom is still performing at a consistent level is a testament to his intelligence. When athletes age, they must adjust their style of play. Football star Lionel Messi is 33 years old, the same age as Backstrom, yet his miles on the field aren't as intense as they once were but he is still as productive. Star players will always adapt to be reliable contributors.
Of course, Backstrom has never been Washington's star. Only when called upon does he get attention. It's not his fault. Ovechkin is one of the greatest goal scorers of all time, became just the eighth member of the NHL's 700-goal club, and had the most goals in the league throughout the '10s.
Backstrom had the most assists in the league during that same decade, by the way.
They have been one of the most dynamic duos the sport has ever seen. Their bond is almost inhuman. Backstrom has assisted on 266 or Ovechkin's 713 goals which is a tad over 37%. Is Backstrom a better passer because he has been passing to Ovechkin or is Ovechkin a better goal-scorer because Backstrom has been passing to him?f
First-Ballot Savior
That question needs no answer because what's important, is they've both been incredibly prolific at their position. And their kinship has brought the Stanley Cup to Washington. Backstrom may have only one All-Star appearance; he may have been overshadowed by a player who has cast his greatness over the league, but there is no doubt he is keeping the Capitals relevant this season.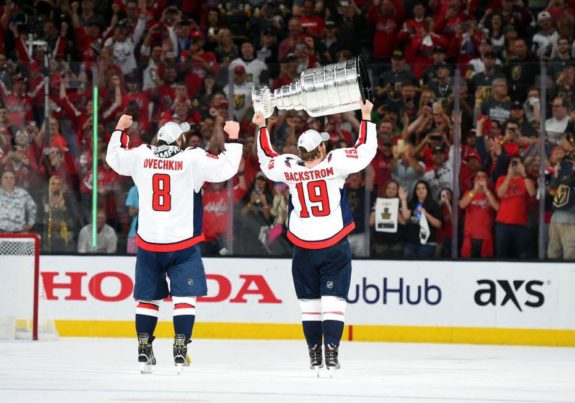 There is also no doubt he's a first-ballot Hall-of-Famer. For now, he is saving the Capitals' season. Just another day in D.C.'s figurative Gotham.
---
---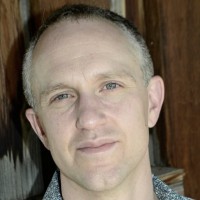 Carl Knauf is an author and master journalist (so the degree says). He specializes in sports–primarily hockey–music, and the publishing industry. His sports writing has been featured on The Hockey Writers, Last Word On Sports, and local newspapers in his home state of New Mexico. Carl covers the Washington Capitals with accurate reporting and detailed analysis to help readers answer basic and burning questions such as, "Why did the Capitals not win the Stanley Cup (again)?"
Please share your takes in the comment section at the bottom of every THW article, and also feel free to chat with and follow Carl on Twitter. For interview and feature requests, please visit his Muck Rack profile.