Having completed offseason overviews for the Eastern Conference, let's shift our focus out west, beginning with the Central Division. While it wasn't as busy an offseason for Central teams as it was in the Atlantic and Metropolitan, there was still some player movement. Let's break down each club's offseason, starting with the Colorado Avalanche and working our way down the 2022-23 standings. 
Colorado Avalanche
2022-23 season: 51-24-7, 109 points, 1st in the Central 
Notable offseason moves:
Signed Miles Wood (6 years)
Acquired and signed Ross Colton (4 years)
Acquired Ryan Johansen
Signed Jonathan Drouin (1 year)
Key departures
J.T. Compher, Evan Rodrigues, Erik Johnson, Denis Malgin, Alex Newhook
After struggling with injuries to start the season, the Avalanche picked it up and found their way back to the top of the Central Division. However, the defending Cup champions found themselves in a battle with the upstart Seattle Kraken in Round 1 of the playoffs, where they'd fall in seven games to the Kraken. 

Unlike their Cup team, the Avalanche lacked depth up front this past season. That's why general manager Chris MacFarland set out to add some new faces to the forward group, starting with acquiring Ryan Johansen from the Nashville Predators in exchange for Alex Galchenyuk. 
The move was essentially a cap dump by the Predators, even though they retained 50 percent of his $8 million cap hit for the final two years of his contract. Hence, the low acquisition cost for the Avalanche. Still, they are taking a gamble on Johansen bouncing back after a rough 2022-23. He was one of the worst rush players in the league this past season, so it's no guarantee that he'll upgrade their second-line center position.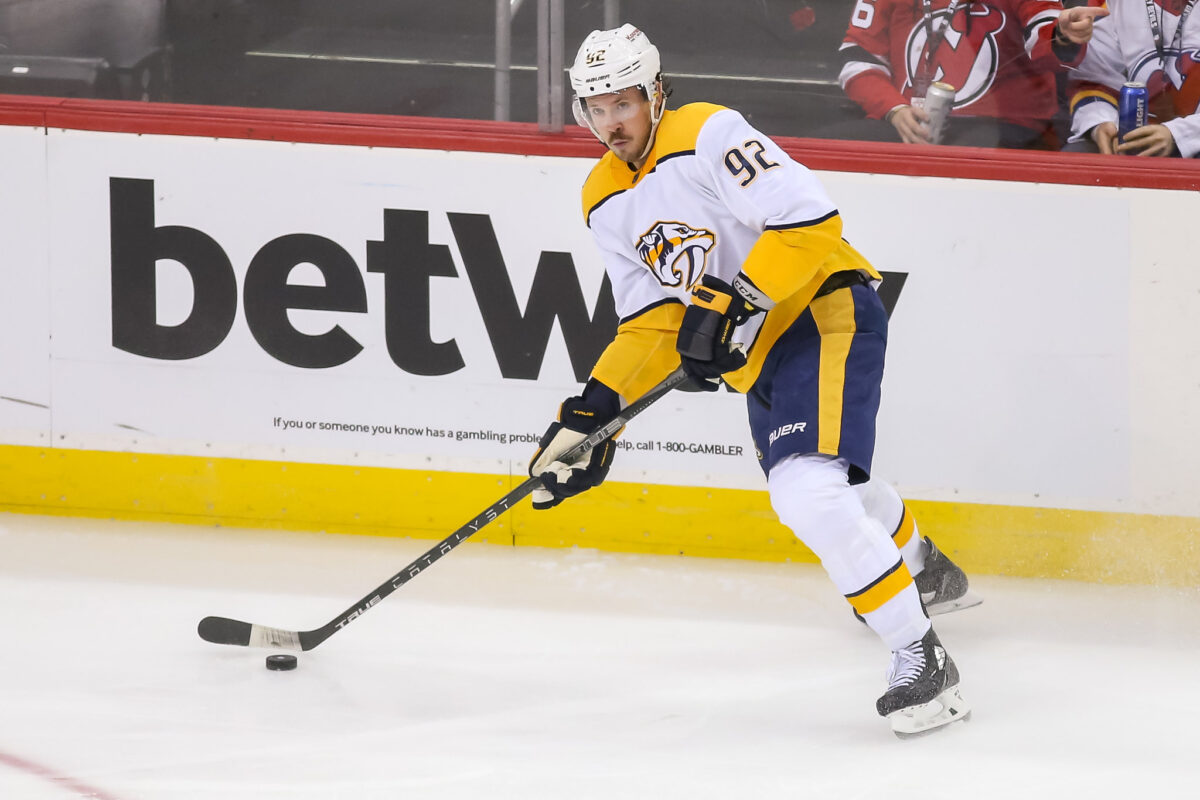 Another priority for the Avalanche was improving their bottom-six. They acquired Ross Colton in exchange for a second-round pick in the 2023 draft. Colton didn't have the best season with the Lightning, but he should get more opportunity with the Avalanche. He plays a physical game, forechecks well and can score 20 goals, so he should bolster the team's forward depth. 
The other bottom-six move the Avalanche made was signing Miles Wood to a six-year deal in free agency. It was one of the most surprising free-agent signings since Wood struggled mightily for the New Jersey Devils this past season. Giving him six years likely kept the cap hit down at $2.5 million, but still, handing out term to depth players almost always backfires. They will need a considerable bounce-back effort from Wood to make that contract worthwhile. 
The Avalanche are also hoping Jonathan Drouin can find new life after a tumultuous tenure with the Montreal Canadiens. The former third-overall pick still has some playmaking prowess, and perhaps getting out of the Montreal spotlight will do him well. Even with players like J.T. Compher and Evan Rodrigues signing elsewhere in free agency and Gabriel Landeskog out for the year due to injury, the Avalanche should still be favorites for the Central in 2023-24 due to elite talents in Nathan MacKinnon, Mikko Rantanen and Cale Makar. 
Dallas Stars
2022-23 season: 47-21-14, 108 points, 2nd in the Central
Notable offseason moves:
Signed Matt Duchene (1 year)
Signed Sam Steel (1 year)
Signed Craig Smith (1 year)
Key Departures:
Colin Miller (traded to NJD), Max Domi
It was a relatively quiet offseason for the Western Conference runner-ups. Their most notable move was signing Matt Duchene to a one-year contract in free agency after the Predators surprisingly bought him out. He's still one of the better top-six options in the league after finishing with 22 goals and 56 points in 71 games last season. Head coach Pete DeBoer can use him at center or on the wing, which should help make the Stars one of the most threatening offensive teams in the Western Conference. 
Other than that, Stars GM Jim Nill filled out the team's depth up front by signing Craig Smith and Sam Steel to one-year deals. Smith is interesting in that he was once one of the better middle-six wingers in the NHL. But he had a down year this past season and may be the victim of age-related decline. The Stars will hope he can bounce back because if he can, he could contribute on the third line.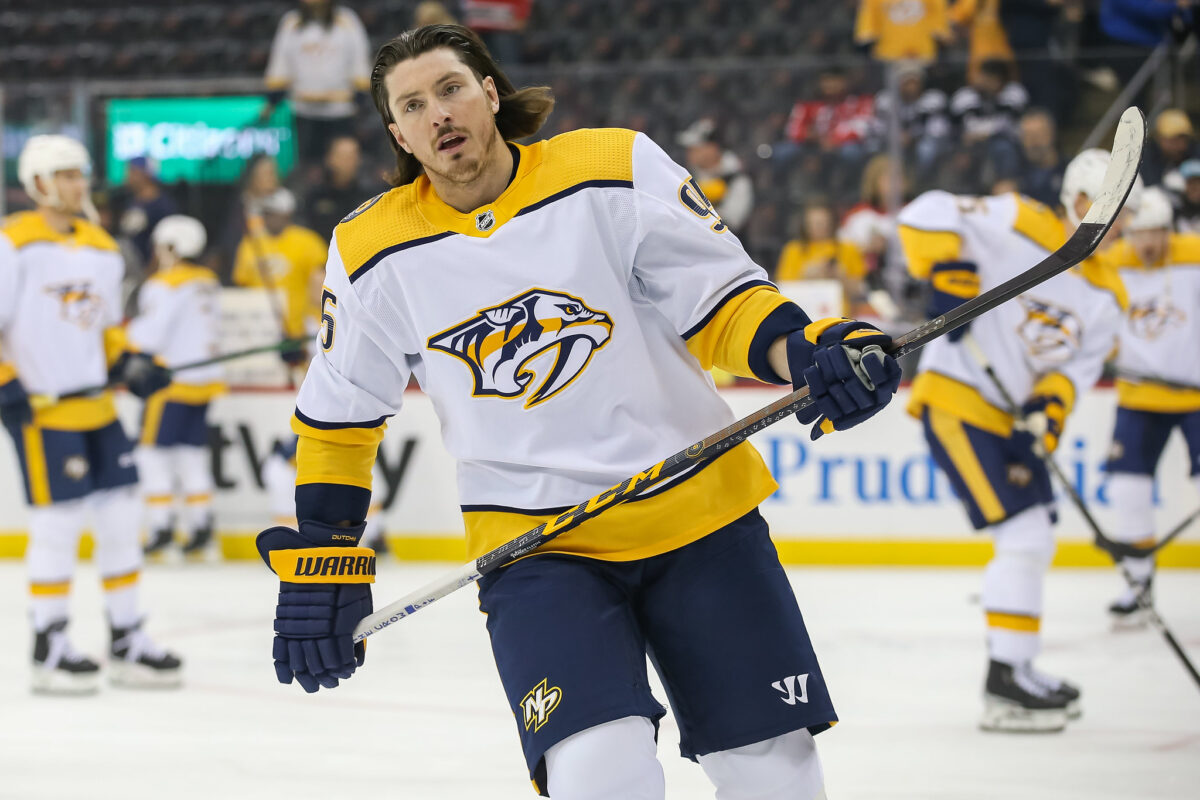 With young players like Wyatt Johnson already making an impact and more on the way like Logan Stankoven, the Stars have enough high-end homegrown talent (Jason Robertson, Jake Oettinger, etc.) that they should once again challenge the Avalanche for the top spot in the Central. 
Minnesota Wild
2022-23 season: 46-25-11, 103 points 3rd in the Central 
Notable offseason moves:
Key departures:
Matt Dumba, John Klingberg, Oskar Sundqvist, Gustav Nyquist
It was a very quiet offseason for Minnesota Wild GM Bill Guerin, but it's not like he had much of a choice. Because of Ryan Suter and Zach Parise's buyouts, the Wild have a dead cap hit of over $14 million this season and next. Their lone acquisition was trading for Patrick Maroon from the Lightning, but he'll be limited to a fourth-line role. 
Deadline acquisitions John Klingberg, Oskar Sundqvist, and Gustav Nyquist all signed elsewhere, while longtime Wild defenseman Matt Dumba recently inked a one-year deal with the Arizona Coyotes. Otherwise, the Wild will run back almost the same team they had last season. 
The key for the Wild will be getting another impressive season from Filip Gustavsson. It'd be unreasonable to expect him to post a .931 save percentage again, but he is becoming one of the best young goalies in the NHL. And even though Guerin didn't make any notable additions, the Wild have a talented team that should make the playoffs with relative ease in a weak Central Division. 
Winnipeg Jets
2022-23 season: 46-33-3, 95 points, 4th in the Central (WC2)
Notable offseason moves:
Acquired Gabriel Vilardi
Acquired Alex Iafallo
Acquired Rasmus Kupari
Signed Vlad Namestnikov (2 years)
Signed Laurent Brossoit (1 years)
Key departures:
Pierre-Luc Dubois, David Rittich, Blake Wheeler
It seemed like big changes were in store for the Jets a few months ago. Connor Hellebuyck, Mark Scheifele, Blake Wheeler and Pierre-Luc Dubois were all in the rumor mill and thought to be on the move. But to this point, GM Kevin Cheveldayoff has only moved Dubois and bought out Wheeler. 
Even though Dubois has been their only major transaction, it was a significant one that netted the Jets quite the haul. Cheveldayoff managed to acquire Alex Iafallo, Gabe Vilardi, Rasmus Kupari and a 2024 second-round pick in a sign-and-trade that saw Dubois sign for eight years and $8.5 million a year with the Los Angeles Kings.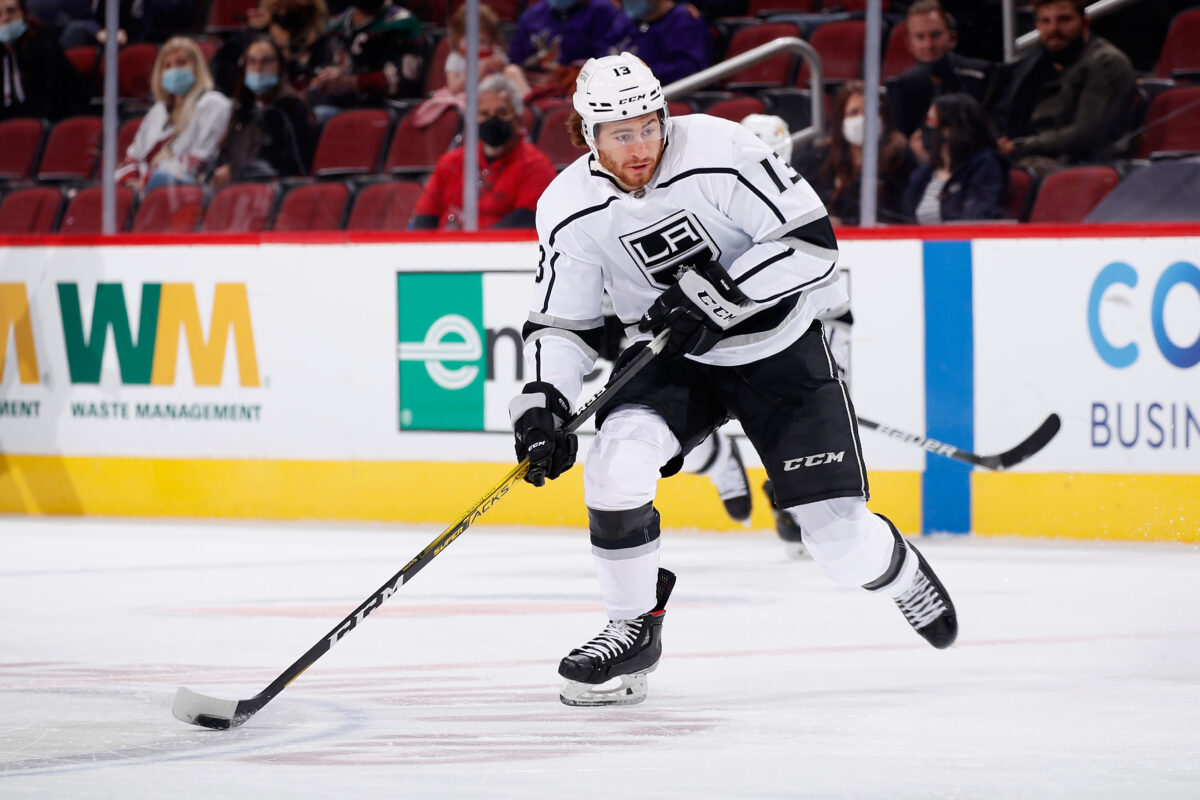 Vilardi is the centerpiece of this deal and should be a legitimate top-six forward for the Jets. He produced at a 30-goal, 53-point pace last season and had excellent defensive impacts. His shot is a plus, so as long as he can stay healthy, he'll make up for some of the scoring they lost in trading Dubois. 
Even Iafallo should be a solid middle-six addition for the Jets. He produced at a 19-goal, 50-point pace in 2022-23, so he should also replace some of what the team lost in Dubois. Kupari was once a top prospect who has struggled to find a place in the NHL, but he could provide some defensive value in a bottom-six role. 
Related: Metropolitan Division Only Got Better in 2023 Offseason
---
Latest News & Highlight
---
To back up Hellebuyck, the Jets signed Laurent Brossoit to a one-year deal. He previously served as the Jets' backup from 2018-2021 and played well for the Vegas Golden Knights this past season, totaling a .927 SV% in 11 appearances. 
There remains uncertainty as to what the Jets will do with Hellebuyck and Scheifele; they're both entering the final years of their contracts. As of now, it seems like they'll begin 2023-24 in Winnipeg. If so, the Jets have a chance to be a pretty decent team after acquiring Vilardi and Iafallo. They still have Nikolaj Ehlers and Kyle Connor and depth with players like Vilardi, Iafallo and Nino Niederreiter. They should compete for a wild-card spot and perhaps third place in the Central if enough pieces fall into place. 
Nashville Predators
2022-23 season: 42-32-8, 92 points, 5th in the Central
Notable offseason moves:
Signed Luke Schenn (3 years)
Signed Gustav Nyquist (2 years)
Ryan O'Reilly (4 years)
Signed Denis Gurianov (1 year)
Andrew Brunette hired as head coach
Key departures:
Ryan Johansen, Matt Duchene
Barry Trotz has been busy in his first few months as the Predators' GM. It started back at the trade deadline when he dealt longtime Predators Mattias Ekholm and Tanner Jeannot and found takers for Mikael Granlund and Niederreiter. And it didn't stop there this offseason, as mentioned with Duchene and Johansen earlier in this article. 
That's quite a bit of turnover in a few months' time. But Trotz did replace some of the pieces he's moved since becoming full-time GM on July 1. The most notable addition to the Predators is Ryan O'Reilly, who signed a four-year deal worth $4.5 million annually. 
O'Reilly isn't the dominant two-way force he was in his prime, but he's still quite good and should make up a bit for the Predators buying out Duchene. The problem is he's better suited for a second-line role at this stage of his career. But with how the Predators have constructed their roster, O'Reilly will likely be their top-line center. Can he still produce enough in that kind of role? Time will tell.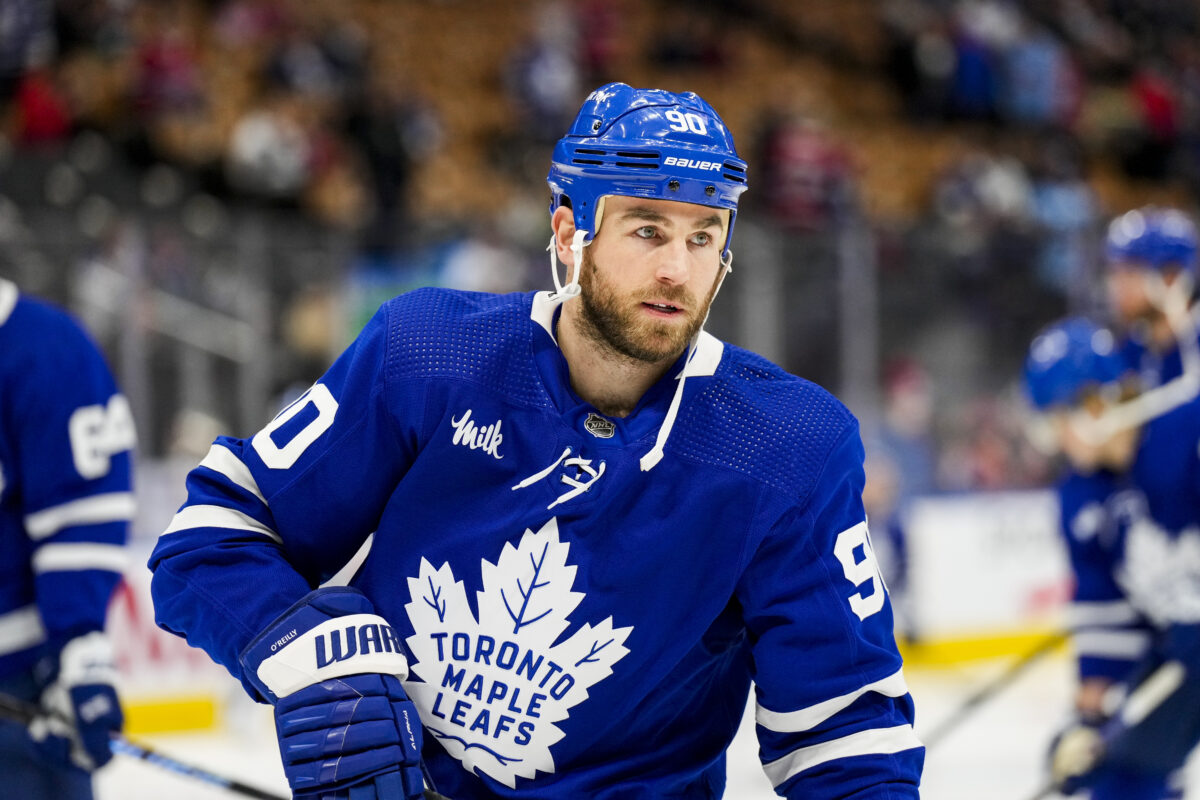 Trotz also signed Gustav Nyquist to a two-year deal worth $3.185 million per year via free agency. Nyquist has averaged 18 goals and 49 points per 82 games over the last three seasons, but his even-strength impacts have declined. He's still a decent middle-six option on the wing, but if he has to play up the lineup like he may have to, it says something about the Predators' roster up front. 
Even defensively, the Predators' blue line is a shell of what it used to be. Roman Josi is still elite, but the days of Ekholm, P.K. Subban and Ryan Ellis are long gone. Trotz did sign Luke Schenn to a three-year contract ($2.75 million annually) in free agency, and he should help if he plays a third-pair role. Tyson Barrie is coming off one of the best seasons of his career, but it's a question if he can repeat his excellent defensive year. 
Related: Atlantic Division Has Gotten More Competitive This Offseason
The Predators' offseason of change wasn't limited to player movement either. Out is John Hynes as head coach, and in is Andrew Brunette, who spent last season as an assistant with the Devils. He was a Jack Adams finalist in 2021-22 when he was the Florida Panthers' interim head coach. He won't have that kind of talent to work with in Nashville, but he should make the Predators a much more entertaining team to watch. 
On paper, the Predators look like they'll have to scrap for every single point imaginable to stay in the playoff race. Helping them is an elite netminder in Juuse Saros and a reliable backup in Kevin Lankinen. Their goaltending and coaching change should provide a spark, but the playoffs could be hard to come by. 
St. Louis Blues
2022-23 season: 37-38-7, 81 points, 6th in the Central
Notable offseason moves:
Signed Oskar Sundqvist (1 year)
Acquired Kevin Hayes
Key departures:
Thomas Greiss (retirement)
It's rare to see the Blues not in contention for a playoff spot, but that was the case in 2022-23. One would have thought GM Doug Armstrong would've been busy this offseason, but he's been relatively quiet heading into mid-August. 
The Blues' most notable transaction was acquiring Kevin Hayes from the Philadelphia Flyers for a 2024 sixth-round pick. He has three years left on his deal at a cap hit of $3,571,429 after the Flyers retained 50 percent of his salary. He's still a solid middle-six center and will help improve the team's center depth behind Robert Thomas and Brayden Schenn. 
The Blues have a solid group of forwards spearheaded by Thomas, Jordan Kyrou and Pavel Buchnevich. They also improved their depth in-season by claiming Kasperi Kapanen on waivers from the Pittsburgh Penguins and acquiring Jakub Vrana from the Detroit Red Wings.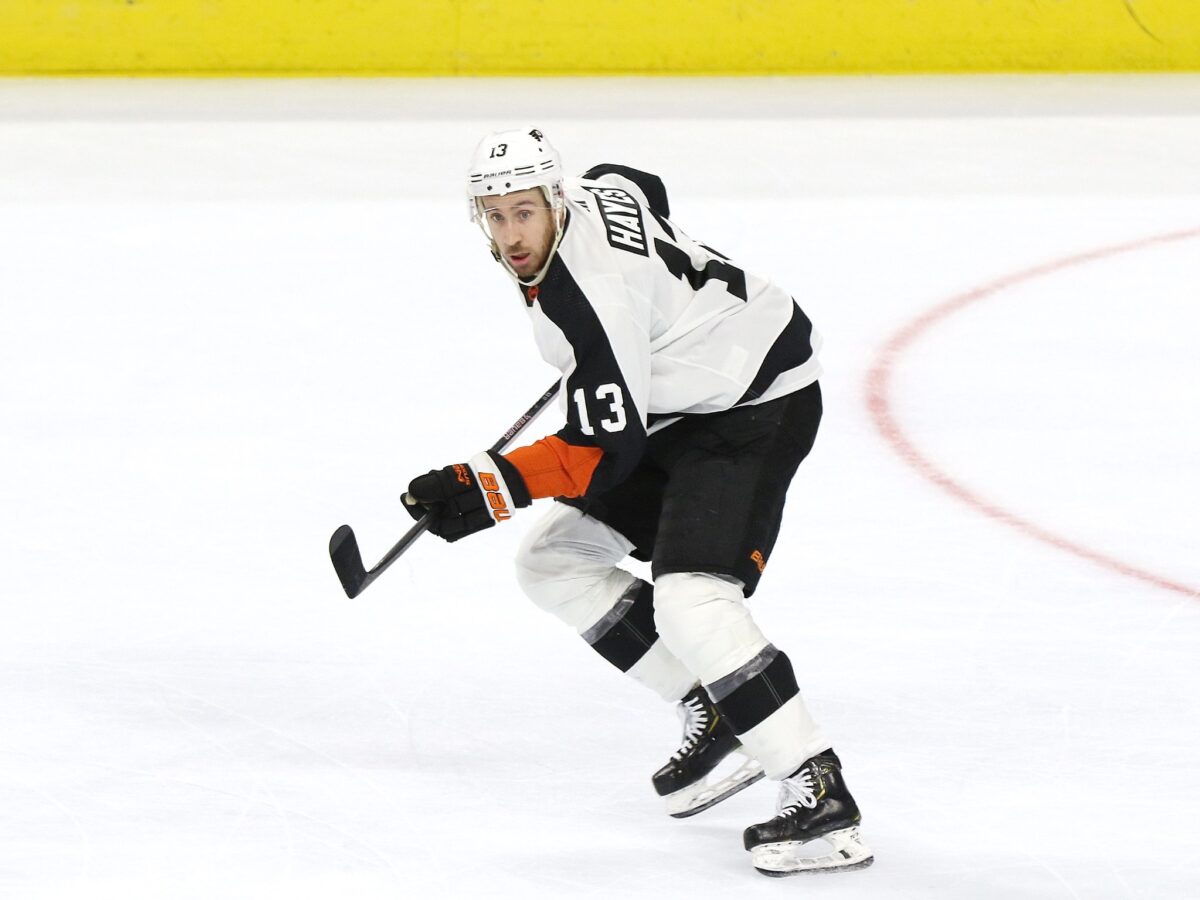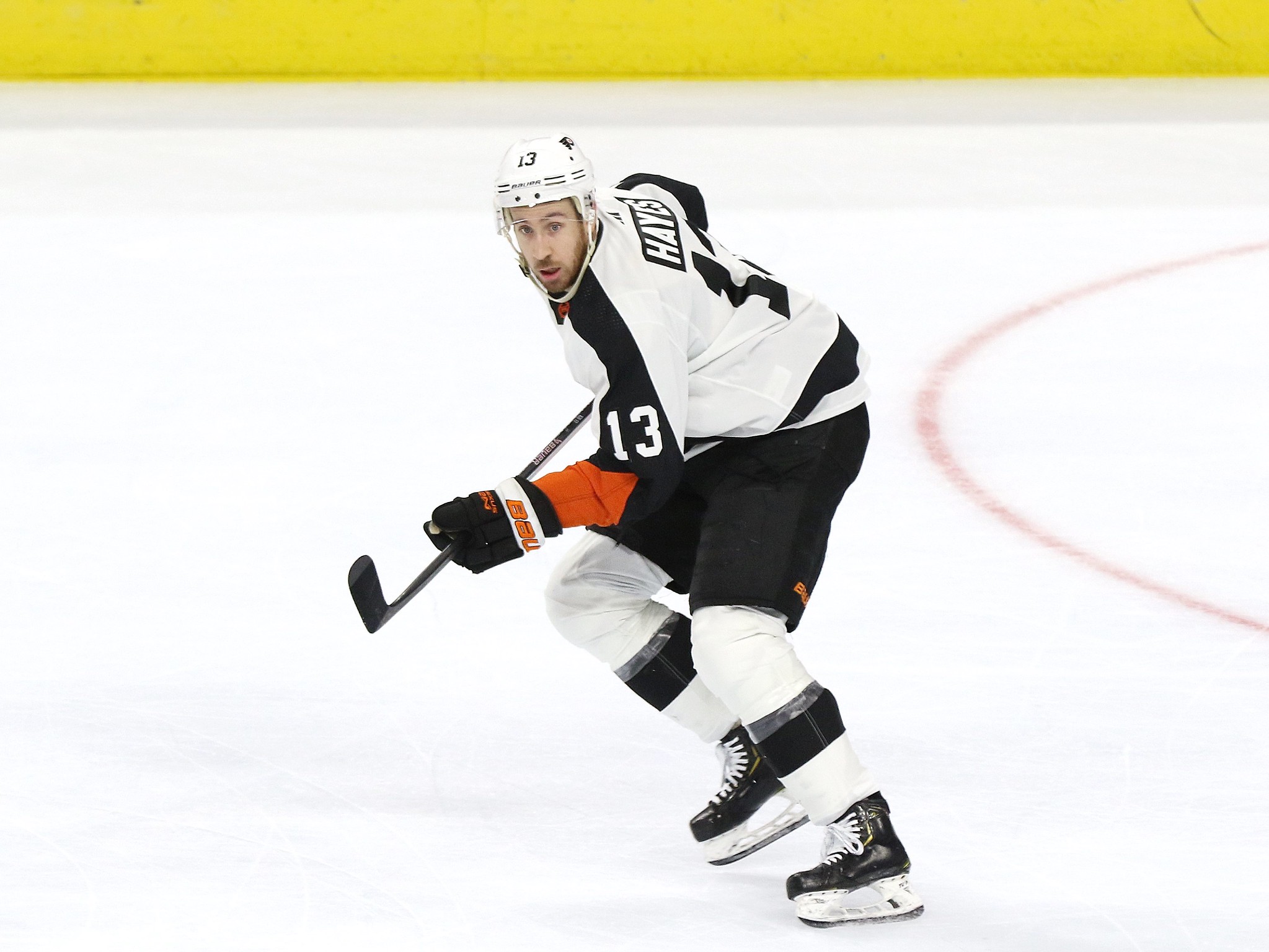 The issue won't be scoring goals in St. Louis, but it will be preventing them. They have a flawed blue line with bad contracts that Armstrong can't move because five of his six regulars on defense have no-trade protection. Couple that with a declining Colton Parayko, Nick Leddy and Justin Faulk, and it's very difficult to argue the Blues have a playoff-caliber blue line. 
It also doesn't help that Jordan Binnington has regressed every year since the Blues won the Stanley Cup in 2019; he gave up 9.2 goals above expected in 2022-23. They have an exciting but unproven prospect in Joel Hofer, who could provide an upgrade in net; he had a .921 SV% in the AHL this past season. But he will face plenty of shots and chances behind that defense. 
The Blues aren't bad enough to be in the conversation for prospects like Macklin Celebrini, Ivan Demidov or Cole Eiserman in the 2024 draft. But they likely won't be good enough to compete for a playoff spot. That's not a great place to be in as an organization. 
Arizona Coyotes
2022-23 season: 28-40-14, 70 points, 7th in the Central
Notable offseason moves:
Acquired Sean Durzi
Signed Jason Zucker (1 year)
Signed Nick Bjugstad (2 years)
Signed Alex Kerfoot (2 years)
Signed Travis Dermott (1 year)
Signed Matt Dumba (1 year)
Signed Logan Cooley (ELC)
Key departures:
*Checks notes.* Yep, that wasn't a mistake. It was, in fact, the Coyotes who spent and made all those additions listed just above. It feels like it's been a while since we could say the Coyotes went out and spent money to improve their team. But that's what GM Bill Armstrong did this summer. 
No one will mistake the Coyotes for having the best defense in the NHL, but adding Sean Durzi, Travis Dermott and Matt Dumba to the mix should improve it. The Coyotes acquired Durzi from the Kings for only a second-round pick in the 2024 draft. The 24-year-old defenseman should excel in a third-pair role and will help a Coyotes power play with plenty of room for improvement. 
Dumba has fallen off over the last couple of years, so perhaps a change of scenery will benefit him. He'll likely play a top-four role for the Coyotes and adds a physical element. But if he can find some of the offensive game he had just a couple of seasons ago, that'd be a huge boost for the team. 
Dermott may not be a regular for the Coyotes, especially if Victor Söderström becomes a fixture in the top-six. But Dermott is a more than viable depth defender who can play either the left or right side, and he'll only cost $800,000 against the cap.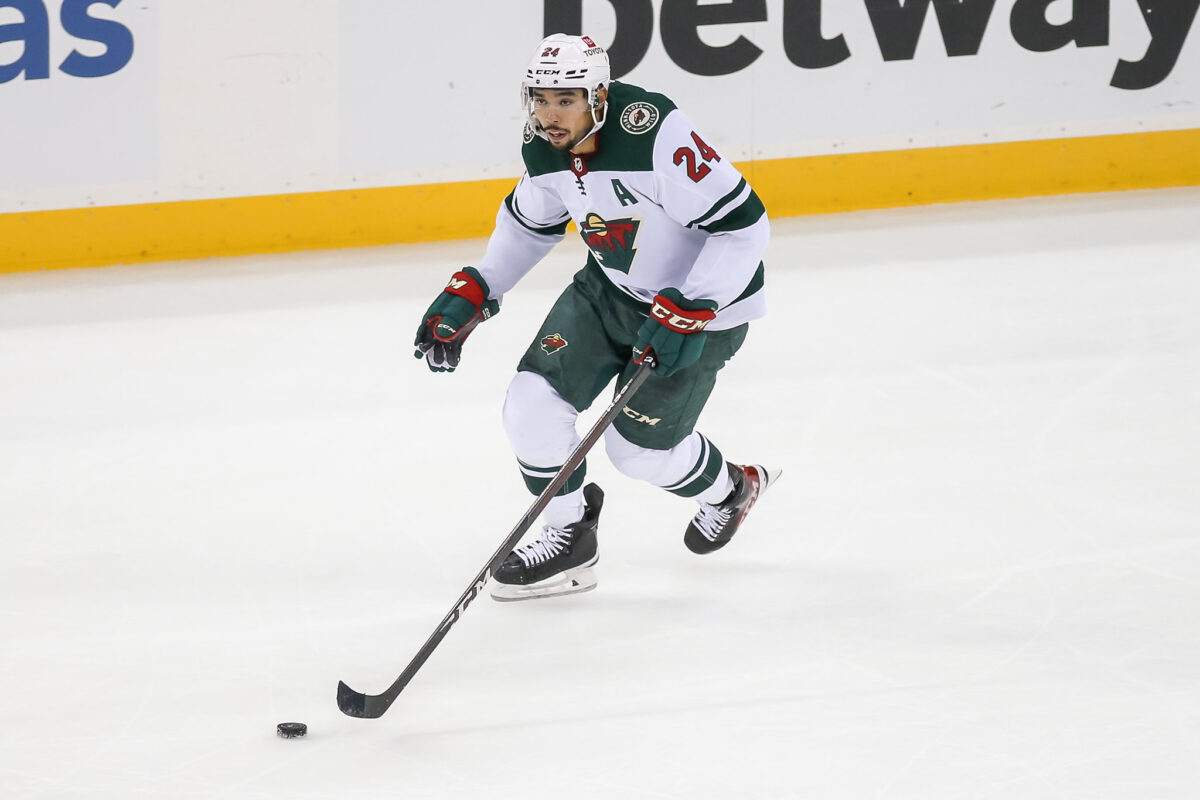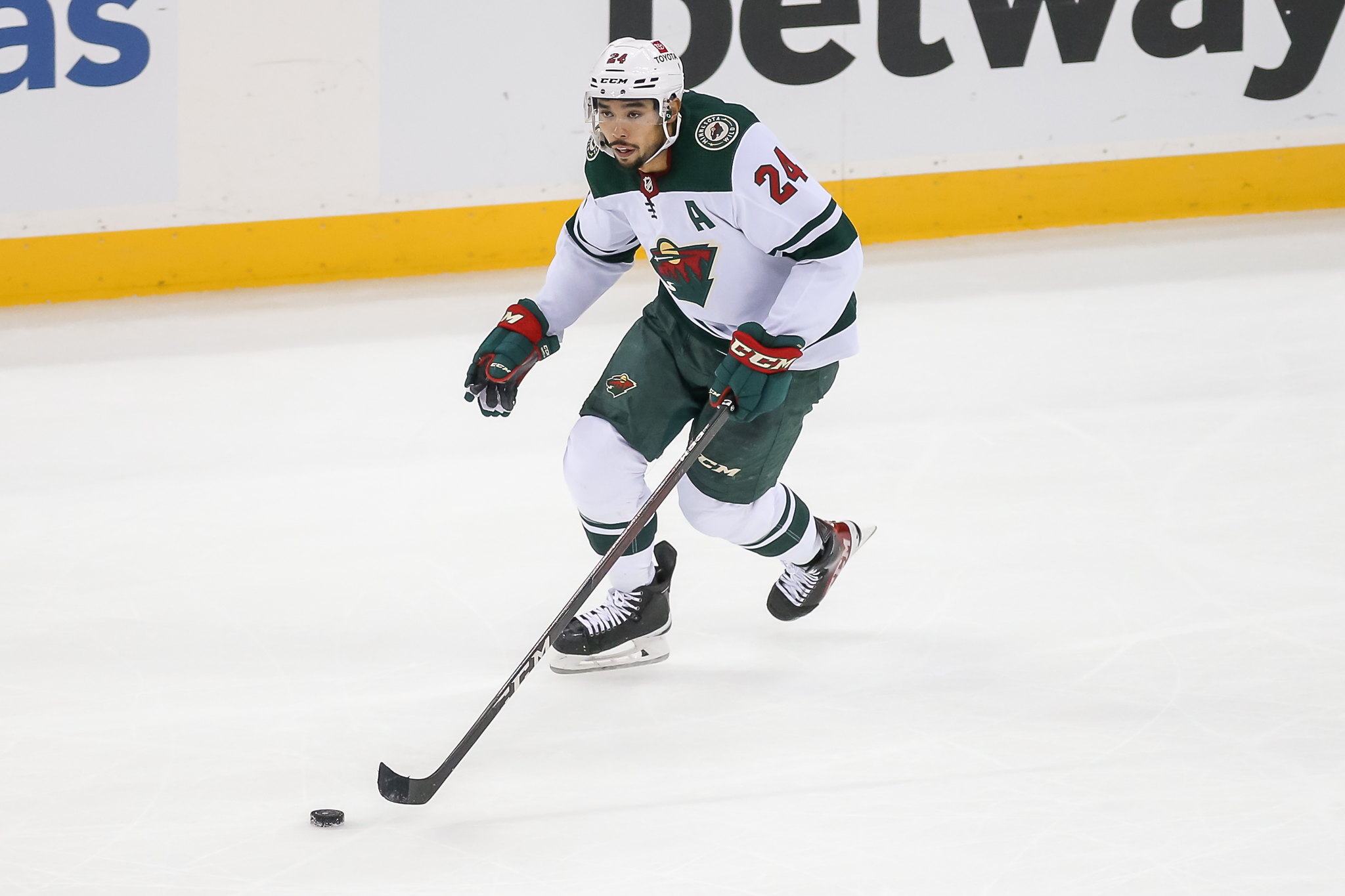 Up front, the Coyotes signed Jason Zucker to a one-year deal worth $5.3 million. He's coming off a strong bounce-back year with the Penguins, totaling 27 goals and 48 points in 78 games. He was one of the Penguins' best shot and chance creators and will provide a scoring upgrade for the Coyotes. If he produces the way he did with Pittsburgh this past season, he could be a hot commodity around the trade deadline. 
After spending the last four seasons with the Toronto Maple Leafs, Alex Kerfoot signed a two-year deal worth $3.5 million per year with the Coyotes. He's not much of a scorer; he's only averaged 12 goals and 40 points per 82 games over the last three seasons. But he is a well-regarded defensive forward and will provide a defensive upgrade the Coyotes badly needed up front heading into 2023-24. 
Armstrong did well to make meaningful external upgrades to the Coyotes' lineup this summer. But perhaps their most exciting addition will be Logan Cooley, the third-overall pick in the 2022 draft who recently signed his entry-level contract. He totaled 60 points in 38 games for the Minnesota Gophers as a freshman in the NCAA this past season and should give the Coyotes another dynamic scoring threat alongside Clayton Keller and Nick Schmaltz. 
Are the Coyotes going to be a playoff team? That seems unlikely, but finishing with around 80 points doesn't seem like a bad bet to make. They improved the roster and already have two solid goalies in Karel Vejmelka and Connor Ingram. They should take a step forward in 2023-24. 
Chicago Blackhawks
2022-23 season: 26-49-7, 59 points, 8th in the Central
Notable offseason moves:
Acquired Taylor Hall
Acquired and signed Nick Foligno (1 year)
Acquired Corey Perry
Signed Ryan Donato
Drafted Connor Bedard 1OA
Key departures:
Caleb Jones, Jonathan Toews, Alex Stalock
The Blackhawks were arguably the worst team in the NHL last season. They probably won't be significantly better in 2023-24, but they shouldn't be as bad as they were a season ago. Obviously, drafting Connor Bedard goes a long way. He has generational talent potential and should instantly provide more offense, even as an 18-year-old. 
Because the Blackhawks got some draft lottery luck and the opportunity to select Bedard first overall, GM Kyle Davidson didn't stand pat and call it an offseason. With the Boston Bruins needing to clear cap space, he acquired Taylor Hall and Nick Foligno to help give Bedard some support.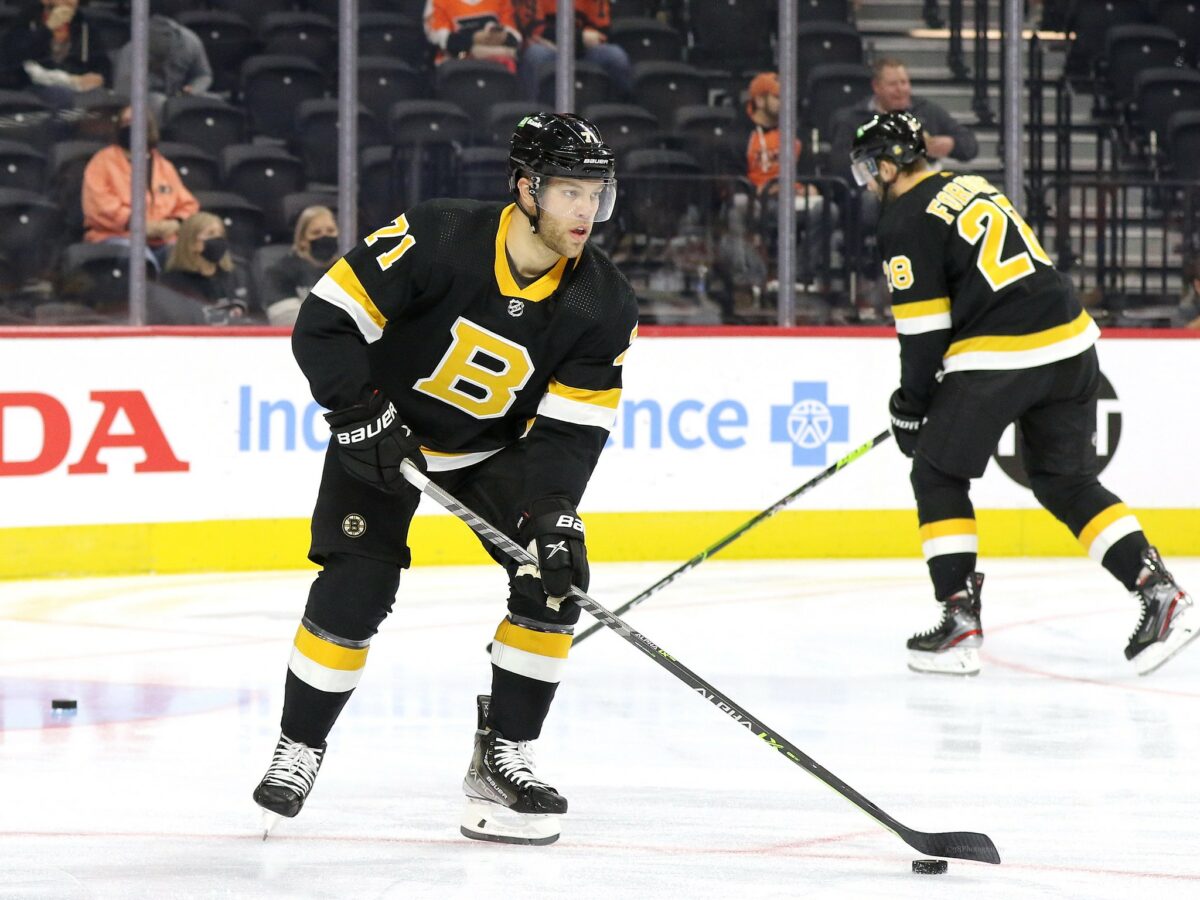 Hall isn't the player he was with the Edmonton Oilers or even the Devils, but he's still highly efficient in transition and should fit in alongside Bedard and Lukas Reichel, one of the Blackhawks' top prospects, on the first line. Foligno has declined significantly in recent years, but he's a good veteran to have in the bottom-six for a young team. 
Like Foligno, Corey Perry isn't the player he used to be, but he can still play. The 39-year-old had 19 goals and 41 points in 2021-22 for the Lightning and should provide some value in a bottom-six role for the Blackhawks. Perry and Foligno are on one-year deals, so they will likely turn into futures come the trade deadline. The team also signed Ryan Donato to a two-year contract in free agency. He's averaged 15 goals and 32 points per 82 games over the last three years and should provide a little more scoring depth. 
Overall, this is a team that still has plenty of flaws. Their blue line will be one of the worst in the league, nor will they have the goaltending needed to compete for a playoff spot. But if it results in selecting Celebrini, Eiserman, Demidov or Artyom Levshunov in next year's draft, another year at the bottom of the standings will be worth it. 
Central Division Predictions
Colorado Avalanche, 110 points
Dallas Stars, 107 points
Minnesota Wild, 99 points
Winnipeg Jets, 96 points (WC2)
Nashville Predators, 90 points
St. Louis Blues, 85 points
Arizona Coyotes, 79 points
Chicago Blackhawks, 68 points
The Central Division is the weakest in the NHL, but it does have two bonafide Stanley Cup contenders in the Avalanche and Stars. After that, it's a bit of a crapshoot, but I'm not sure there'll be much change in the standings compared to 2022-23. 
The Jets did make up for losing Dubois by adding Vilardi and Iafallo and could challenge the Wild for the third spot in the Central. On the other hand, the Wild have a solid team led by Kirill Kaprizov, Matt Boldy, and Gustavsson and should have a bit more firepower than the Jets.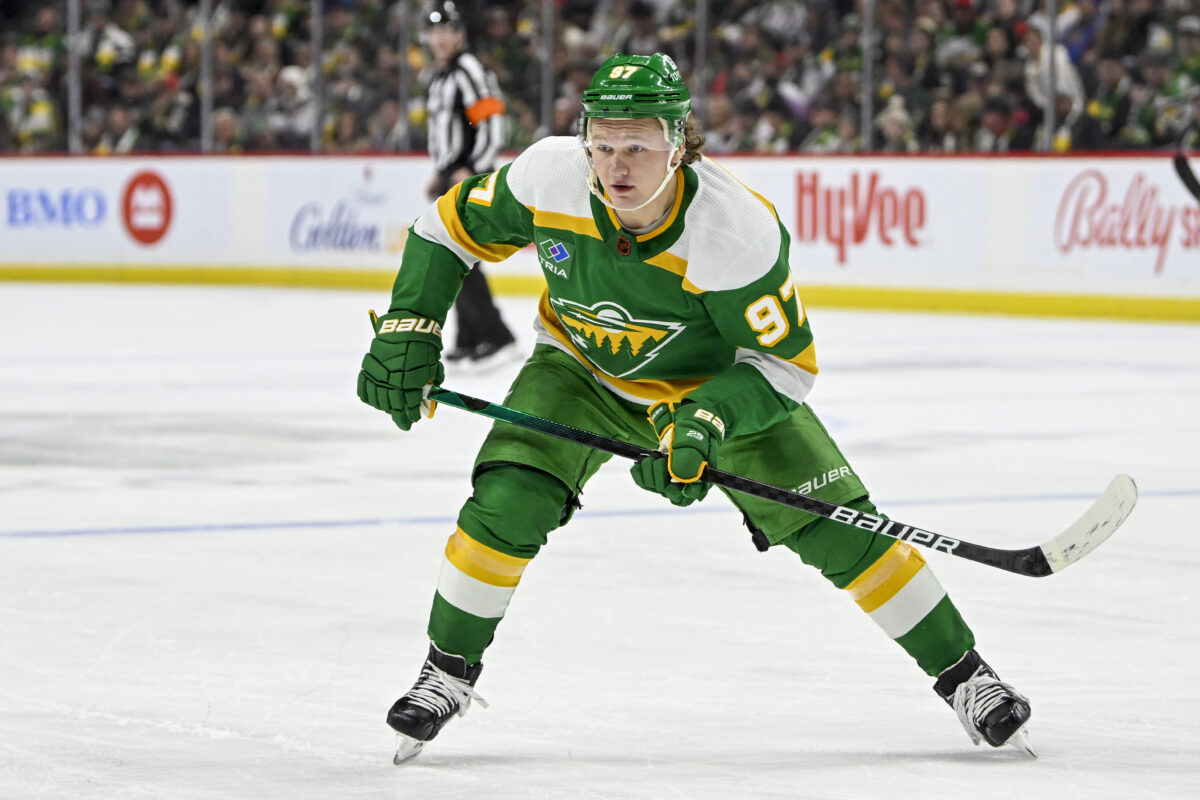 What's most interesting about the Central is the worst teams — the Coyotes and Blackhawks — made the most improvements from the bottom feeders a year ago. But they have so much ground to make up in the standings that they're highly unlikely to come close to shaking up the division. 
The Avalanche and Stars should take the top two spots with relative ease, while the Wild and Jets — much like 2022-23 — should nab the final two playoff spots. The Predators will be competitive because of Saros, but they don't yet have the firepower to jump back into a playoff slot, while the Blues' defense, as assembled, is a mess. That should leave a weak Central looking much like it did a season ago. 
* * *
Advanced stats from Money Puck