The Colorado Avalanche are coming off a disappointing season that saw them battle through numerous injuries before getting bounced in the first round of the Stanley Cup playoffs by the upstart Seattle Kraken. The good news is that the Avs lifted the Cup the season before in 2022.
Colorado would like to get closer to 2022's result instead of a repeat of last season, and they've made some moves to do it. The issue is that none of those moves were done through the draft. The Avalanche had two first-round picks in this year's NHL Entry Draft, but that is as many as they've had in the previous three drafts combined. Colorado had only two picks in 2022, but neither were before the sixth round. There is still some potential there in the likes of Jean-Luc Foudy and Sean Behrens, to name a couple, but the overall group is pretty thin.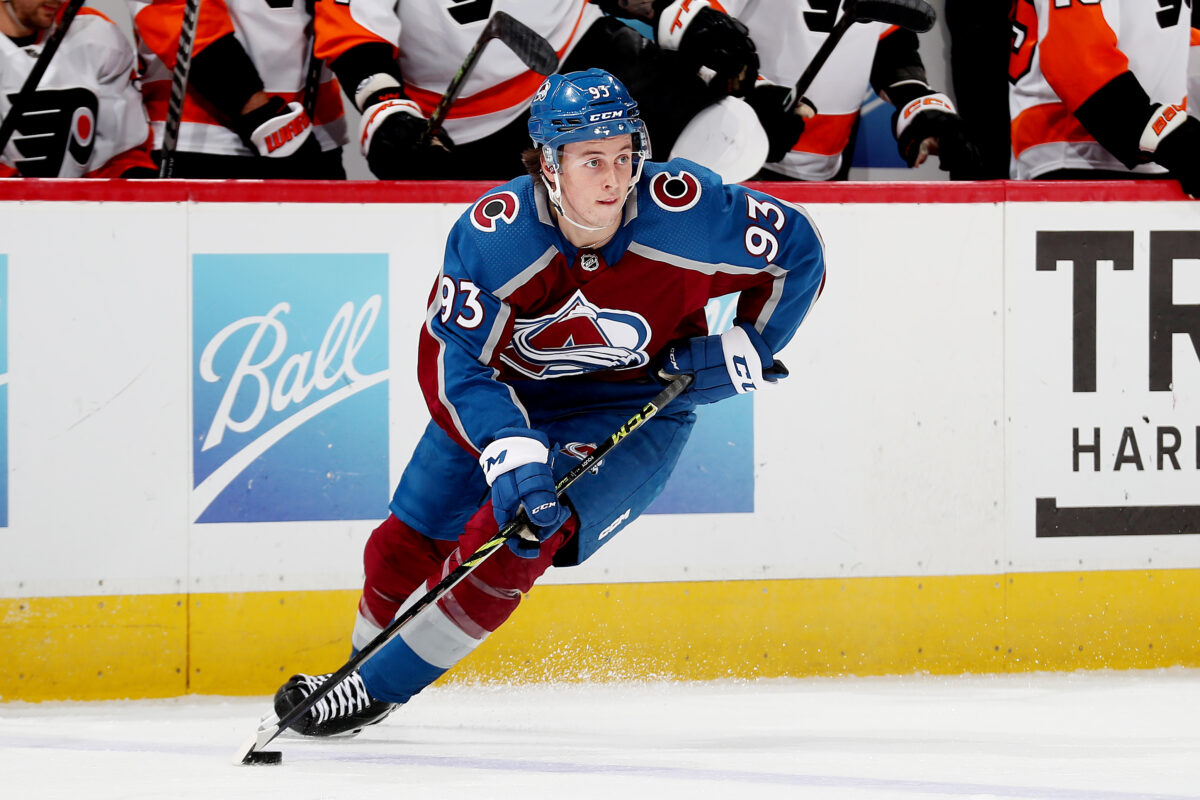 Nobody has any issue with clearing out the cupboard to make room for some hardware like the Stanley Cup, but the recent success has left the Avalanche a little thin on the prospect front. This puts their prospect pyramid looking a little bleak – which means it's a good thing they had those two first-rounders this year to start the restocking process.
What is a Prospect Pyramid?
The prospect pyramid is comprised of five tiers – with Tier 1 being elite talent that can't miss, down to Tier 5, which is minor league players used for call-ups. Grouping the prospects into these broader tiers helps reduce the splitting of hairs between a couple of similar prospects. Instead, the prospect pyramid groups the prospects, according to their NHL potential.
The tiers should look like this:
Tier 1 – Elite or top-line, top-pair talent  
Tier 2 – Top-six forward, top-four defender, starting goaltender  
Tier 3 – Third-line forward, bottom-pair defender, backup goaltender  
Tier 4 – Role players, bottom-line forward, depth defensemen, or forward
Tier 5 – Minor league player used for call-ups 
Tier 1: Empty
There was a time when Bowen Byram likely landed on this tier, but the Avalanche have nobody like that in the system. This is a tough tier to crack, as the prospects that would land here generally don't stay as prospects very long. The issue isn't simply with Colorado not having the picks in recent drafts. Because of their success on the ice, the picks the Avalanche did hang onto have been near the bottom of their respective rounds.
Tier 2: Sean Behrens
Behrens looks like Colorado's best prospect in the system, as the defenseman out of the University of Denver could potentially become a top-four blueliner in the future. He was picked in the second round of the 2021 NHL Entry Draft and helped the Pioneers win an NCAA championship the following season. He should fit in well with the Avalanche style of play since he can really move off the puck and make quick reads when on the move with the puck. His vision is top-notch, and he could be the next talented defenseman Colorado produces.
Tier 3: Jean-Luc Foudy, Oskar Olausson, Justus Annunen, Nikolai Kovalenko
This is where several of Colorado's top prospects land, which is probably a bit lower than where some of them expected. Oskar Olausson was a first-round pick in 2021 and has appeared in just one NHL game. He struggled with the American Hockey League's (AHL) Colorado Eagles last year, managing just nine goals in 63 games, but did show signs of improvement. His ability and age – he's only 20 years old – give him plenty of time to develop, but he doesn't look like more than a bottom-six forward right now.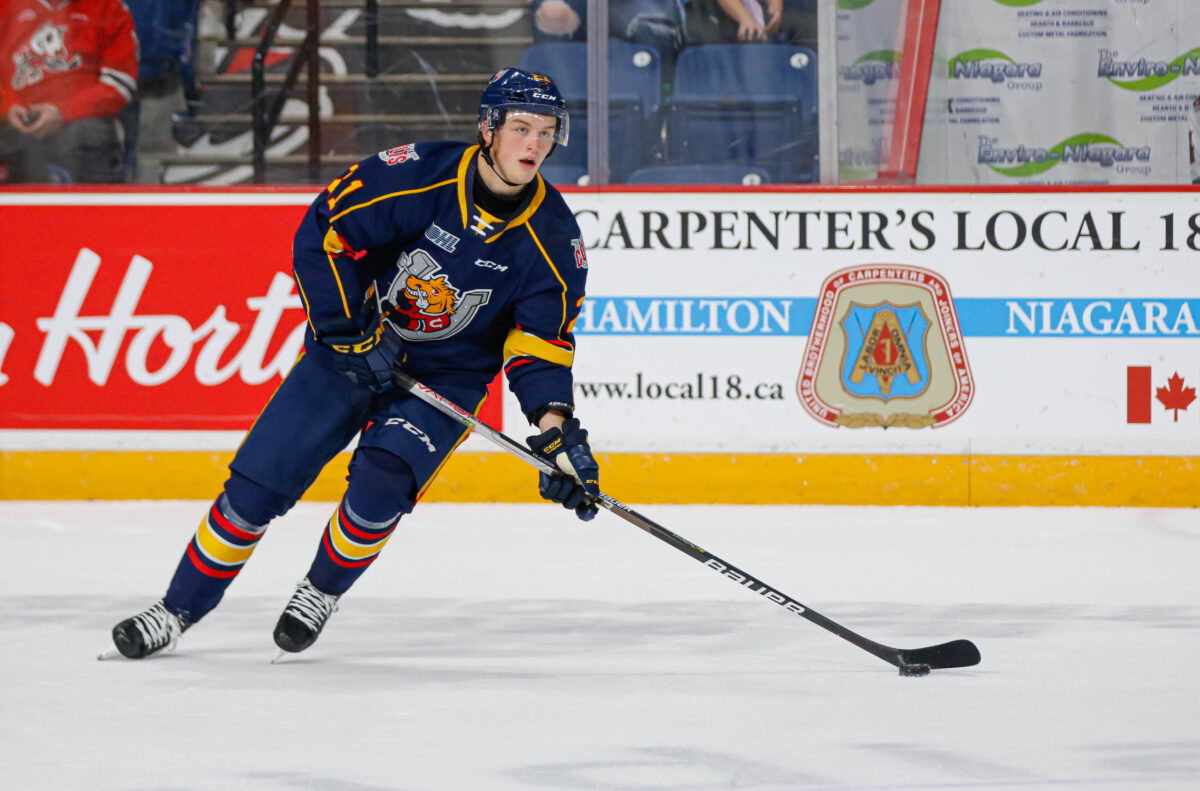 Foudy has been a pleasant surprise. Taken in the third round of the 2020 NHL Entry Draft, Foudy played in nine games with the Avalanche last season. He didn't register a point in limited minutes in those contests, but he has steadily improved with the Eagles. Foudy scored 36 points in 46 games in the AHL last season and looks like he could spend more time up with the NHL squad in 2023-24. He has to work on his defensive game a bit but shows flashes of being a great playmaker and is a fantastic skater.
Related: Avalanche's Jean-Luc Foudy is the Team's Best Call-Up in 2022-23
Justus Annunen has played in four NHL games, two apiece in each of the last two seasons. He's been shaky at best in those appearances, with a 3.92 goals-against average (GAA) and an .859 save percentage (SV%). However, he's been steadily improving with the Colorado Eagles. After sporting a 3.01 GAA and .893 SV% in his first full season in the AHL, he buttoned things up to the tune of a 2.55 GAA and .916 SV% last season. He's an aggressive goalie that is getting better as he gets more comfortable and could be a serviceable backup netminder in the future.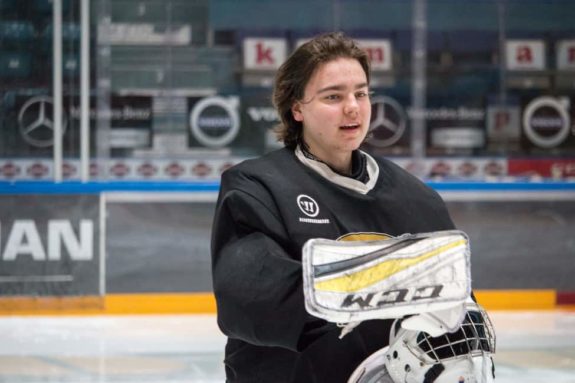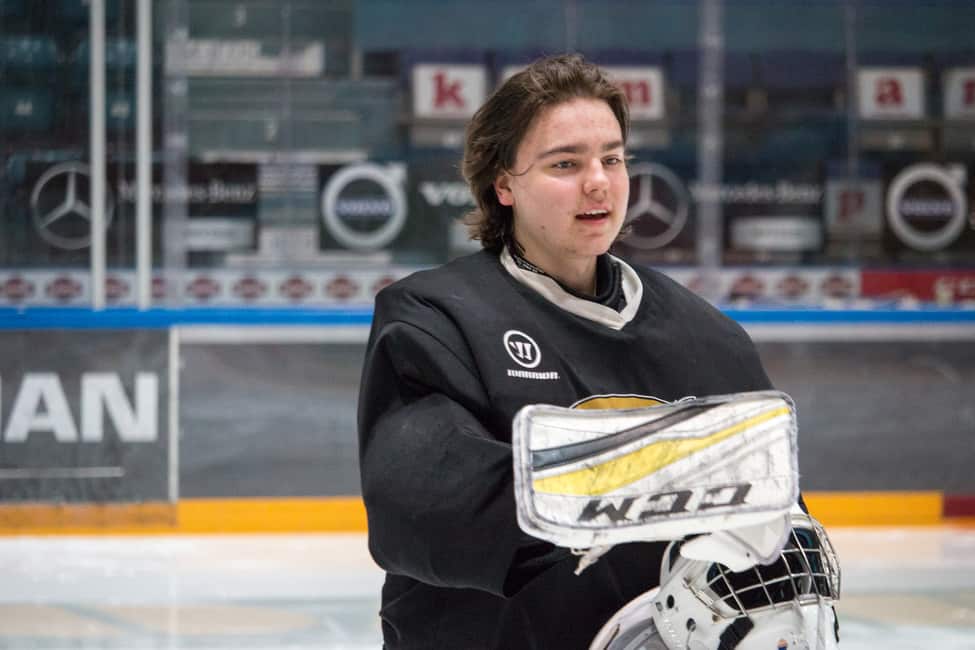 The Avalanche picked Nikolai Kovalenko in the sixth round of the 2018 NHL Entry Draft, and has been improving in the Kontinental Hockey League (KHL) ever since. He had a great season with Torpedo Nizhny Novgorod in 2022-23, racking up 21 goals on the way to 54 points in 56 games. The Avs also just signed him to his entry-level deal. This guy is a hard worker and has no problems getting into the corners. He's a bit on the older side as he turns 24 in October, but he could develop into a decent bottom-six player.
Tiers 4: Colby Ambrosio, Matthew Steinberg, Alex Beaucage
These names could make the NHL but will likely be little more than depth players. Alex Beaucage is a decent scorer with a pretty good shot and has a great knack for staying with the play. However, he has to simply convert more of his scoring opportunities. It's tough enough to crack the Avs' solid group of forwards, and he has a lot to work on.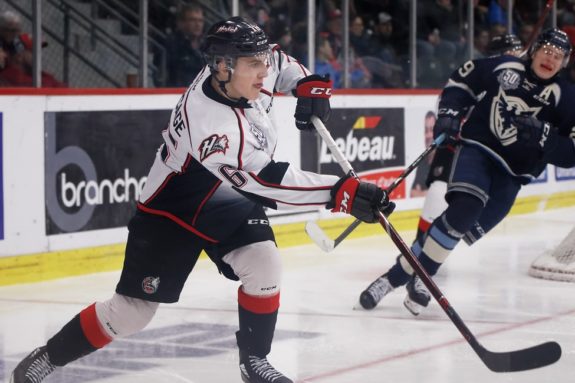 Colby Ambrosio might be the best of these three but he also might have the most difficult time. He's a great, quick skater, and he likes to attack. The problem is that he's small (5-foot-9, 175 pounds), and he still needs to work on improving his vision to make it past the AHL. Conversely, Matthew Steinberg has an NHL frame (6-foot-2, 195 pounds) and doesn't mind throwing it around. He is a bullish player that needs to mature a bit while adding some more skill and finesse.
Tier 5: The Rest
Unfortunately for the Avalanche, Colorado has a number of other prospects that look like they might have trouble consistently cracking the Avs lineup. Players like Andrei Buyalsky looked to be a good gamble on draft day but can't stay away from injuries. Goaltenders Ivan Zhigalov and Trent Miner have been decent, but they won't be seeing much time in the NHL if they don't shore up their consistency woes. Others like Taylor Makar and Chris Romaine are projects at their very best but likely don't have the skill to jump to the NHL game.
Related: 3 Avalanche Prospects That Must Perform in 2023-24
---
Latest News & Highlights
---
This year's first-round picks – Calum Ritchie and Mikhail Gulyayev – were not included in any of the tiers, as little is known about them compared to the others in the system. Ritchie battled through injuries last year and still put up 59 points in 59 games with the Oshawa Generals. Gulyayev is a speedy defenseman that looks like a great fit for Colorado's system. Ideally, both of them will jump up to Tiers 2 or 3 in the near future, since Colorado really needs to bolster its farm system to continue its run of recent success.
---
---