Free agency is the biggest opportunity for teams to get their rosters squared away for the next season and the Colorado Avalanche have a lot of holes to fill. Since the end of their dismal 2016-17 season, the Avalanche have made it clear they wish to get younger and faster but also stated that they will not be players for the big-time free agents. So how would the Avs fill out their roster?
Avalanche Moves
All in all, the Avalanche held to their word and were not busy. Their first move of the day happened early when the Avs signed goaltender Jonathan Bernier to fill the void left by Calvin Pickard. The contract is for one year and carries a $2.75 million cap hit — a bit high for a backup goalie. Still, with Varlamov's history of injuries, it is entirely possible that Bernier may end up needing to carry more than the traditional load for a backup.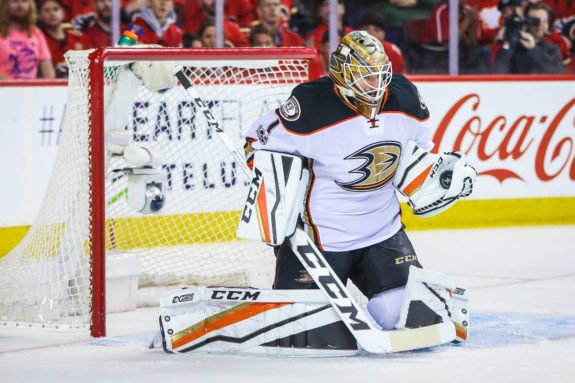 At 28-years old, Bernier brings plenty of experience with him. He spent some time as the top goalie in Toronto, so if it becomes necessary for him to step into a larger role, he will be prepared to do so. Only one year on the contract gives the Colorado some flexibility with the salary cap for years to come.
The big move of the day wasn't even a signing. Colorado traded a 2019 fourth-round pick to the Nashville Predators in exchange for Colin Wilson. Wilson adds more speed, grit and skill to the Avalanche lineup looking for more depth. His point totals are nothing special, but he's more than capable of being an excellent addition to the Avs' bottom six.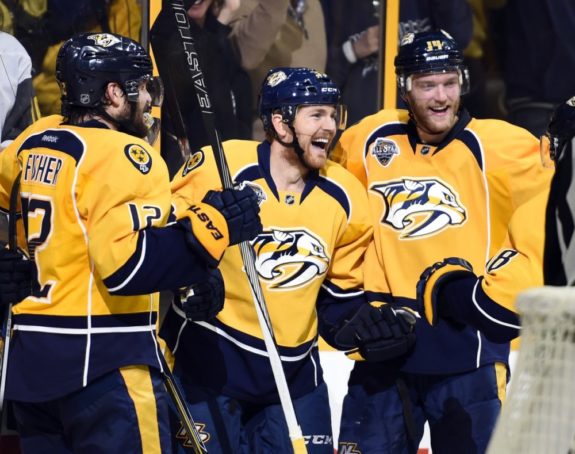 The only thing that could be looked at as a negative with this deal is that Colorado gave up another draft pick. It's not great for a team in a rebuild to move picks, but a mid-round pick for a legit NHL player that was a big part of his team's run to the Stanley Cup Finals has to be looked at as excellent value.
The Avalanche also added in a string of AHL signings later in the day. There is obviously a long way to go with free agency, but to this point the Avalanche still have a way to go before filling out their NHL and AHL rosters.
Matt Duchene Going Nowhere Fast
Another big offseason milestone has come and Matt Duchene is still calling Denver home. Rumors were flying all day on Twitter, but Joe Sakic has yet to find a deal he likes for the team.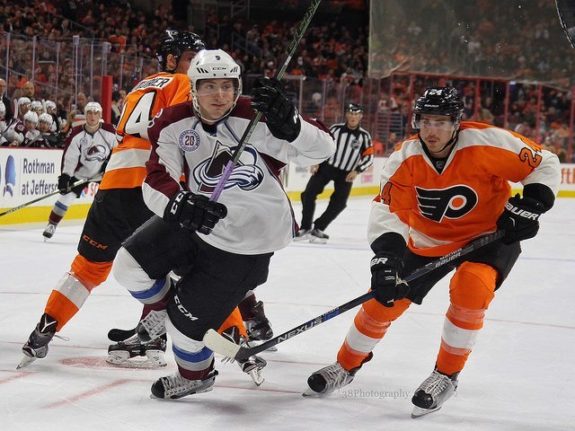 The prevailing belief is that keeping Duchene on the team would be a distraction for everybody and that it is best for both parties to just move on. While this might be true, the Avs cannot just drop Duchene for whatever happens to be around. He is most likely the best piece of whatever trade comes along, so Sakic is very smart to be patient. In the meantime, it's just more waiting.
More Moves Expected
While the Avalanche weren't expected to be big players it was still obvious that the team needed to add some depth to the lineup any place they could. While there is still a lot of time between now and the start of the season, the Avs may be signaling a changing of the guard within their lineup.
The Avalanche currently have three defensemen under contract that are considered definite NHL players. Nikita Zadorov is assumed to be a part of the top pair once he is signed, which would leave the final pairing open for any number of prospects to take. Players that could step up from within the system are Chris Bigras, Duncan Siemens, Andrei Mironov and Anton Lindholm.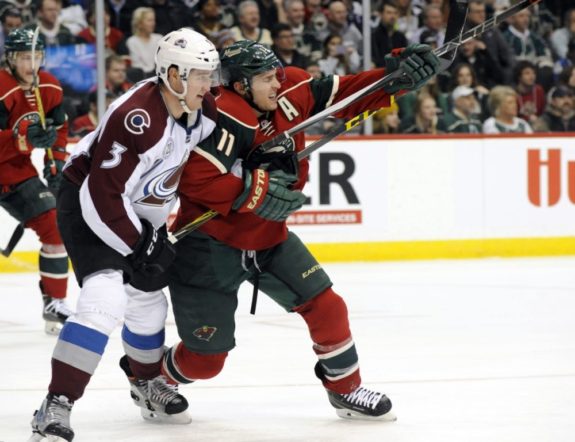 On the forward side, the burgundy and blue have many spots to fill in the bottom six. Wilson's trade does help some of this, but it seems that the youth movement will continue up front, as well. The only trouble with all of this is that the San Antonio Rampage, Colorado's AHL affiliate, is now desperately short of players and the team has yet to address this adequately.
Free agency is always an exciting time of year, especially when your team is looking to make it back into any type of playoff contention. While the Avalanche were not active in the big frenzy of free agency, their few moves provided many implications for the immediate future of the team.