The Columbus Blue Jackets were expected to be relatively quiet as free agency frenzy began around the NHL. Thus far, that has held true to form.
They did sign three players Sunday, including defenseman Tommy Cross, Adam Clendening and Dillon Simpson. (Update: Per TSN's Darren Dreger, the Blue Jackets have signed Riley Nash to a three-year deal worth $2.75 million per season.)
Many of you will know Cross as he is the all-time leader in games played in Providence Bruins history. He was also their captain for the last three seasons. He has just three games of NHL experience since being taken 35th overall in the 2007 NHL Draft.
Clendening spent the 2017-18 season between the Arizona Coyotes, the Tucson Roadrunners and the Rockford Icehogs. He had 14 points in 13 playoff games for the Icehogs in helping them make a deep playoff run.
Simpson has spent the last four seasons with AHL Bakersfield and had a quick cup of coffee with the Oilers.
Nash comes over to the Blue Jackets to help address center depth. He can easily fill in on the bottom-six and play in important situations which is something the team needed to address.
What do we make of these signings and the lack of other signings to this point? Here are my three takeaways from the early part of day one of free agency frenzy for the Blue Jackets.
That #CBJ haven't signed NHL players should come as a surprise to nobody.

Between all outlets that cover this team, all wrote stories this week stating that none of the team's UFAs were expected to stay and that no big signings were expected.

Young players will get first look.

— Jeff Svoboda (@JacketsInsider) July 1, 2018
Cleveland Got Much Needed Help
The Cleveland Monsters were in need of an infusion of talent. These early signings coupled with the acquisition of goaltender J-F Berube has helped stabilize the net and blue line within Quicken Loans Arena.
While the Monsters are still in desperate need of scoring up front, they've made a significant improvement on defense and hope to become one of the better defensive teams in the league. Having Berube there not only helps solidify the crease and gives Matiss Kivlenieks someone to learn from, Berube can go to Columbus in the event something happens to either Sergei Bobrovsky or Joonas Korpisalo.
Sunday was a good day if you are a Cleveland fan. They still got a ways to go but it's a good first step for a team looking to put a tough season behind them.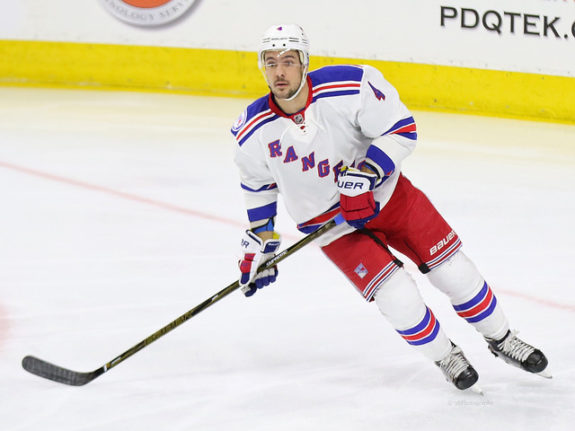 Columbus Is Banking On Roster Players
John Tavares went to Toronto. James Van Riemsdyk went to Phiadelphia. Paul Stastny went to Las Vegas. We knew the Blue Jackets weren't going for the big free-agent fish. But it seems many fans are not feeling good about the upcoming season.
The takeaway here is that the Blue Jackets are banking on current roster players to either have a breakout season or a bounce back season.
In terms of breakout seasons, Sonny Milano, Oliver Bjorkstrand and Josh Anderson now have to step up and reward management's faith in them. The team has always said they want to draft and develop as this is what they believe will help build a culture of winning.
We know the expectations in Columbus are now more than just making the playoffs. They need to start winning there. If the hope Jackets hope to do that, those three players must have their best NHL seasons yet.
Players like Brandon Dubinsky, Boone Jenner, Ryan Murray and Alexander Wennberg are looking for bounce back seasons. They each have better play in them. If the Blue Jackets want to make the playoffs for a third straight season, they must get good seasons from this quartet.
It's a lot to bank on. The Blue Jackets believe these players will find their way. If they do, another good season is on the horizon. If not, they could easily miss the 2018-19 playoffs. If that happens, imagine the storylines going through Columbus with Panarin's status and management on the last year of their contracts plus others that need new contracts. This is a huge year for the Blue Jackets and it will be up to the current roster (plus other youngsters) to pave the way.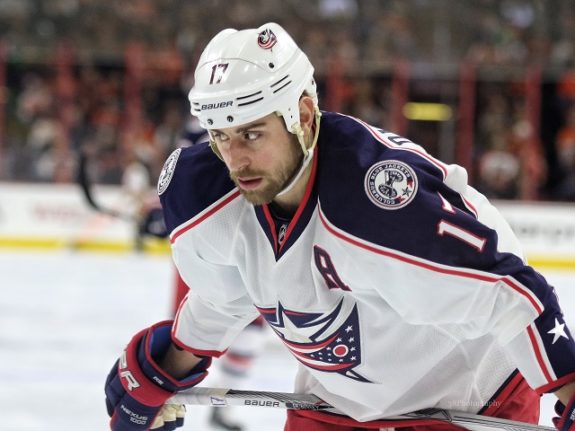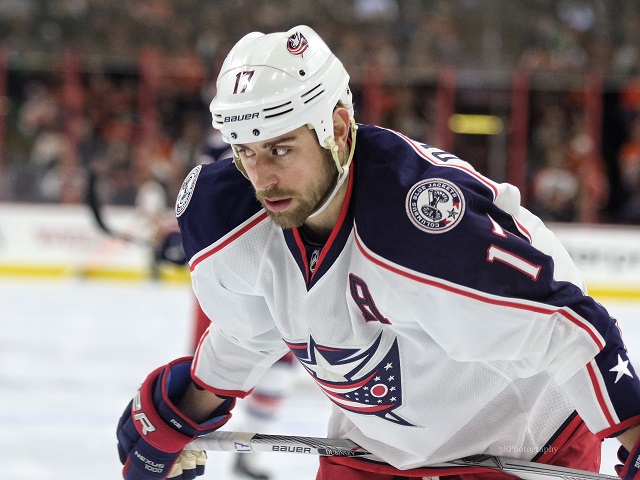 They Still Have Holes to Fill
Whether it's another right winger or a bottom-six depth guy that can kill penalties, the Blue Jackets still have holes they need to fill. Given how thin the free-agent market currently is, there aren't very many top options left.
There's still plenty of time to decide on other signings or even trades. If the season were to start today, this is how the Blue Jackets top-nine could look on opening night.
Panarin-Dubois-Atkinson
Foligno-Wennberg-Bjorkstrand
Jenner/Milano-Dubinsky-Anderson
I mean this is still pretty good. If they could somehow land another top-six player that would do them wonders. But they're in a position where they can make some noise. Could we see players like Eric Robinson, Jonathan Davidsson or Vitaly Abramov make a run at the lineup? The team expects one or more of the youth to make an impact. The signing of Nash will also have an impact on the opening night lineup.
That's it for now. We'll update you on new signings as they happen. Otherwise we basically have an idea of what the Blue Jackets will look like when camp opens in September. The youth movement continues.