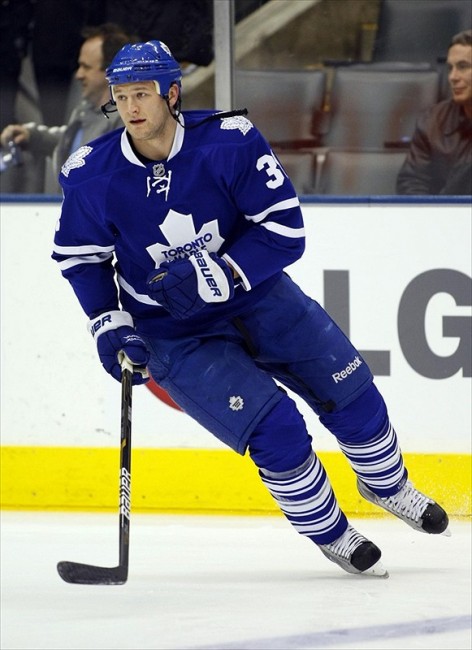 Jay Rosehill isn't an all-star point scorer; he isn't a defensive stalwart of a forward; he isn't gamechanger; he's just an enforcer whose sole purpose is to fight – and to a lesser extent, take dumb penalties.  For a player who has a total of 88 career NHL games, six total points (three goals and three assists), and 264 penalty minutes, whenever he is placed into the Flyers lineup fans sit back and scratch their heads.  Although he will likely make more money than I ever will, for this Flyers team he serves no purpose.  And he isn't the only player whose contributions on the ice are minimal.
Colton Orr and George Parros are two players who provide little to no offense/defense and account for the majority of the penalties for their respective teams.  Numerous times, these players will be on the wrong side of a boneheaded play that will give the opposing team a man advantage.
Last night, Jay Rosehill (after being called for a penalty) charged Tomas Kopecky, took him down, and put the Flyers on a 4-minute penalty kill while they were only up 2-1 on the scoresheet.  I take back what I said about Rosehill not being a gamechanger.  He could have potentially changed the game if the Panthers had gone on to tie the score.
An enforcer is a liability to a team – and there isn't much you can argue against that statement.  No matter which way you break it down, there is very little use for them.  So why not exploit the advantage when a team dresses their goon?
Enforcers play minimally throughout the course of a game, but the minutes they do play almost act as a man advantage for their counterparts.  If GMs and coaches dressed capable, competent forwards in replace of bruisers, the ability to create scoring may not rise drastically, but there will be an increases nonetheless.
Take last night's game for example.  According to ExtraSkater.com, Jay Rosehill had five minutes of even strength time and that was about it.  In those five minutes, the Panthers took two shots on goal against Philadelphia.  While that doesn't seem like a high number, the concerning statistic is the Flyers had no shots on goal while Rosehill was on the ice……at all.
Charlie O'Connor of The Hockey Guys explains it best:
"The shots for/against numbers really are the best to use as ratios.  For example, guys like Kris Letang give up a ton of shots but come out net positive because they kickstart the offense like crazy."
In the first game of the season, the Toronto Maple Leafs dressed Colton Orr against Philadelphia.  Why the Flyers dressed Jay Rosehill is beyond me.  Instead of pouncing on the weakness of Colton Orr's skill – or lack thereof – the Flyers sent Rosehill out on the ice.  The Flyers have the depth in their minors to roll four lines and give a great deal more ice time to the bottom six.  Instead of holding your team back, why not call up Straka, Raffl, Akeson, or Cousins and make them useful?  Who knows, maybe they will actually score more goals that way…..
When teams dress enforcers in their lineup for the night they're essentially telling the opposition: the ball is in your court.  The opposition needs to have a long hard look at their rosters and make adjustments accordingly.
Follow Shawn Reznik on Twitter: @ShawnTHW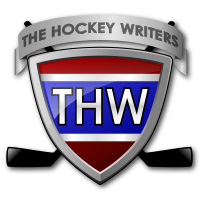 The archives of THW contain over 40,000 posts on all things hockey. We aim to share with you some of the gems we've published over the years.