Frustration has been a key word for the Arizona Coyotes over the past four seasons. The team has had losing records and no playoff appearances since the 2019-20 season. However, the team has re-signed general manager Bill Armstrong to a new contract, the young stars are developing and the goaltending depth is solid.
Arizona had lacked regular-season success and they hope the 2023-24 season is one that will turn things around. The goaltending has been good and last season was no different as Czechia netminder Karel Vejmelka rose to the occasion and posted career highs across the board. His backup, Connor Ingram, was also solid in his 27 games between the pipes.
Coyotes Goaltending Is Key Piece to Future Success
While Vejmelka and Ingram will be the goaltending duo heading into the upcoming 2023-24 NHL season, what is coming through the pipeline? What are the possibilities in the near future? We may not have to look far as there is talent in the American Hockey League (AHL) with the Tucson Roadrunners.
Vejmelka held his own last season and helped the Coyotes to some impressive wins. After a career-high 18 wins, he showed that he is capable of leading Arizona for the foreseeable future and to a possible playoff berth. Ingram finished with a record of 6-13-8, a respectable 3.36 goals-against average (GAA), and a .907 save percentage (SV%). Ingram also posted 30 wins in the 2021-22 season as a starter for the AHL's Milwaukee Admirals but could be comfortable playing between 20 and 25 games for Arizona.
Related: Prosvetov Hoping For a Big Year
---
Latest News & Highlights
---
The Coyotes and Armstrong do not have to worry about young talent between the pipes as the Roadrunners have two up-and-coming goaltenders ready to make an impact. Ivan Prosvetov was drafted in round four (114th overall) in the 2018 NHL Draft and has seen time with the Coyotes. The 6-foot-5 and 190-pound goaltender split time with Tucson and Arizona last season, combining for 20 wins, an .890 SV%, and a 3.52 GAA. He looked good in a small sample size and could be a goaltender the organization relies on in the future.
Coyotes' Villalta Ready For Next Step
Matt Villalta will be in his first season with Arizona, signing as a free agent from the Los Angeles Kings' organization. He was a third-round pick (72nd overall) of the 2017 NHL Draft and has spent most of his career with their AHL affiliate, the Ontario Reign. The 6-foot-4 and 190-pound Villalta has not played a single NHL game but is hopeful with the Arizona organization. Last season for Ontario, he compiled a 12-8-1 record, a 2.65 GAA, and a .910 SV%. Competitive and durable, he is a consistent performer between the pipes.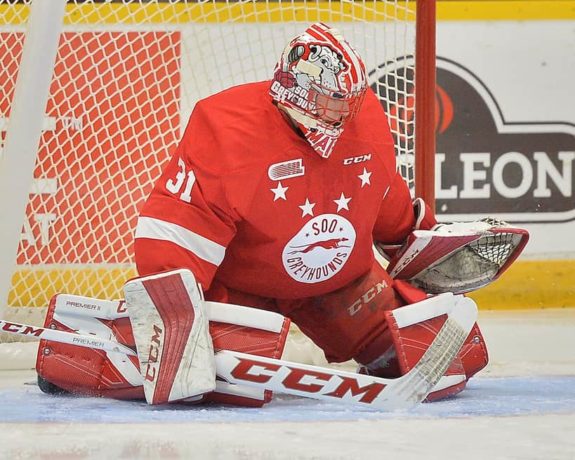 Aside from Arizona and Tucson, who are the next ones in the organization's pipeline that should receive some attention? One name is Anson Thornton, a 6-foot-4 and 194-pound goaltender who played the 2022-23 season with the Barrie Colts of the Ontario Hockey League (OHL). He compiled a record of 29-9-3, with a SV% of .903, a GAA of 3.13, and one shutout. The right-handed catching Thornton needs more seasoning and time in the OHL before he makes his pro debut with either Tucson or their ECHL affiliate, the Atlanta Gladiators.
Coyotes Have a Deep Goaltending Pipeline
Michael Hrabal is another netminder in the system who has a bright future. At 6-foot-6 and 209 pounds, he is the biggest goaltending prospect in the Arizona organization. He was drafted by the organization with the 38th pick of the second round in the 2023 NHL Draft. He is athletic for his size and will play the upcoming season for the University of Massachusetts Minutemen of the NCAA. Last season, he played for the Omaha Lancers of the United States Hockey League (USHL) and posted a record of 9-13-7, a 2.86 GAA, and a .908 SV% in 31 games.
Rasmus Korhonen is another large prospect at 6-foot-5 and 203 pounds. Drafted by Arizona in the fourth round (122nd overall) in the 2021 NHL Draft, he played a combined 20 games last season for Assat U20 in the U20 SM-Sarja League and Assat in Liiga. Posting a record of 9-4-3 with a 2.63 GAA and an .888 SV%, Korhonen took another step in his development by raising his play and showing consistency. He has already made a stop in Tucson, playing two games in his first taste of pro hockey
Melker Thelin is a technically sound netminder who has a solid technique and allows few rebounds. Last season, he posted a record of 8-7 with a 2.11 GAA, a .930 SV%, and one shutout for Tegs Sk in HockeyEttan, as Tegs Sk finished sixth in the Norra Division. He has work to do but is a good prospect for the future.
Carson Musser is a huge goaltender at 6-foot-4 and 214 pounds but moves well for his size. Selected by Arizona in the sixth round (166th overall) in the 2023 NHL Draft, he has good rebound control and is effective at shutting down the passes across the crease and shots from in close. He played for the U.S. National U18 team last season, going 14-6-1 with a 3.07 GAA and a .890 SV%. The time for development will be slow as he will play for the Division 1 Colorado College Tigers of the NCAA this season.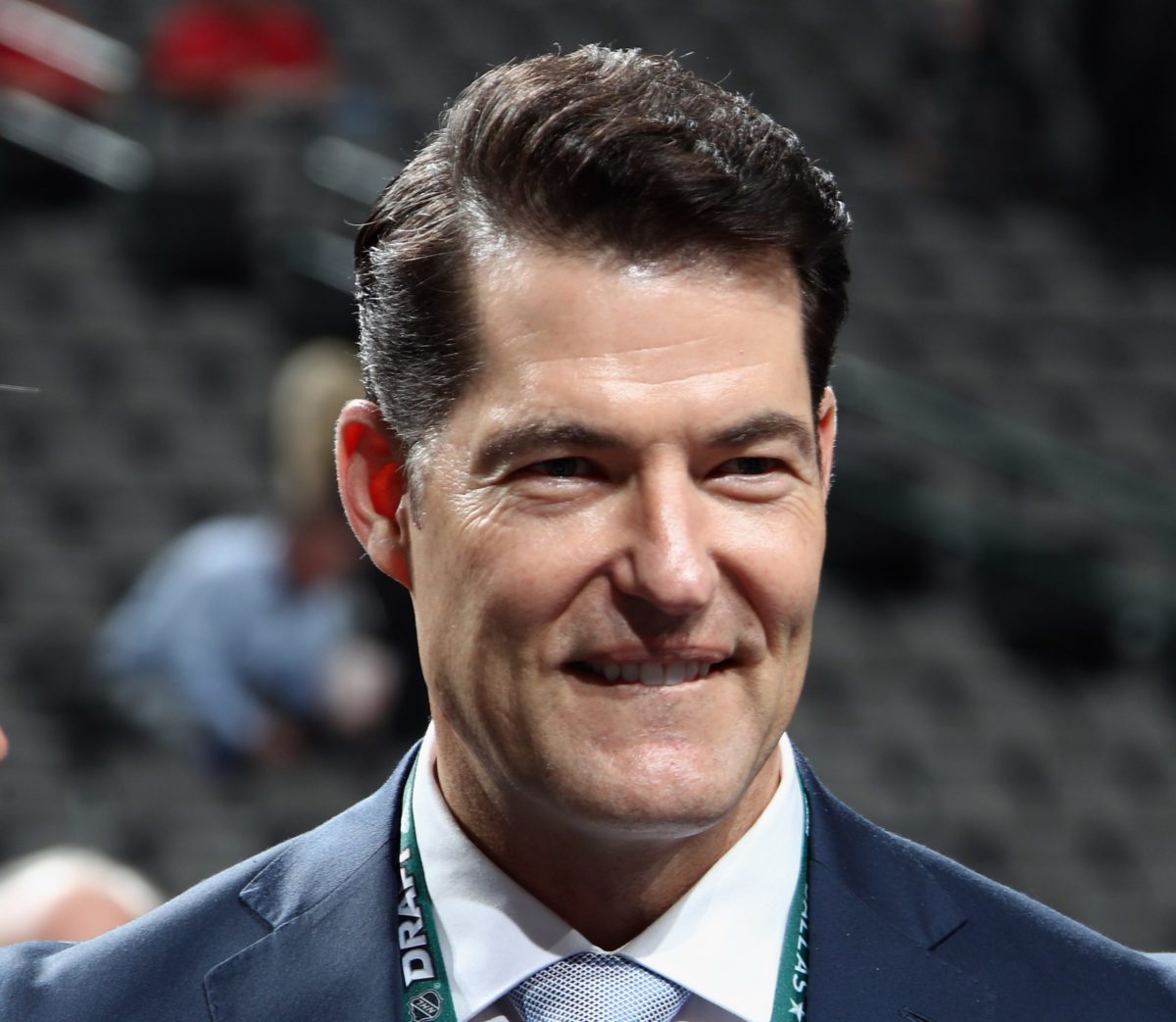 The Coyotes have a good pipeline of young prospects but the goaltending they have stocked up in the organization is something to behold. They are all big, athletic goalies that have a sound future with this organization and could be flying under the radar.
---

---