The Detroit Red Wings kick off the 2018-19 NHL season with an Oct. 4 contest against the Columbus Blue Jackets. Hockey in (the new fabric of) Hockeytown is finally back.
It's no secret that the Red Wings are in the midst of a rebuild. General manager Ken Holland has shipped out nearly a dozen players over the past two years for prospects and picks. The trend will likely continue this season as well.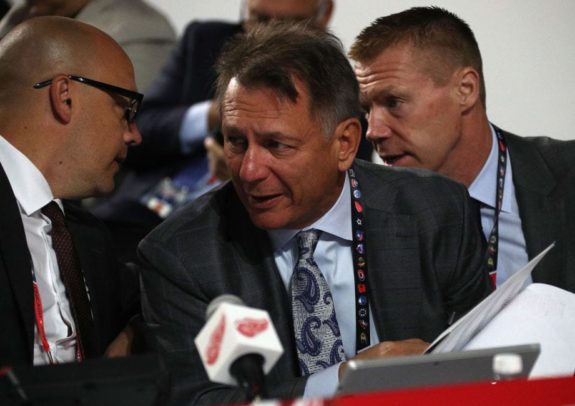 In addition to the exodus, Detroit has chosen in the top 10 of the past two drafts and will likely be in that same range once again this spring. After years of trading away first-round draft picks or picking toward the end of the opening round, the Red Wings' success has finally caught up with them.
Those top-10 picks have also produced Michael Rasmussen and Filip Zadina, two top-six forwards who will be major contributors for the next great Detroit teams. Another year or two of subpar play during the rebuild will warrant additional prospects like the young forward duo.
With that being said, how should fans approach their expectations and preferences for the team? Do you root for the Red Wings to succeed? Or do you hope for failure and the high draft pick that comes with it?
Related: Red Wings 2018-19 Season Preview & Rebuild Guide
Different Schools of Thought on Red Wings "Progress"
Many passionate fans will pull for the Red Wings to succeed. After missing the playoffs the past two years, the city—and the team—are hungry for a return to glory.
Team success and a winning culture can lead to player development. Pavel Datsyuk and Henrik Zetterberg certainly prospered from winning with the likes of Steve Yzerman, Sergei Fedorov, and Brendan Shanahan in the spotlight. Likewise, team chemistry develops with success and suddenly goals come easier than before.
At the moment, today's team does not have the look of a contender – nothing like the past Stanley Cup-contending Red Wings teams. But neither did the Vegas Golden Knights heading into the 2017-18 season. Detroit's new "60 minutes of Hell" philosophy mirrors the approach Golden Knights coach Gerard Gallant took with his young team; could the Red Wings surprise everyone in the same manner?
If you want the team to succeed—and they do—this is the best-case scenario. But is it the right thing for the Red Wings at this stage of their rebuild?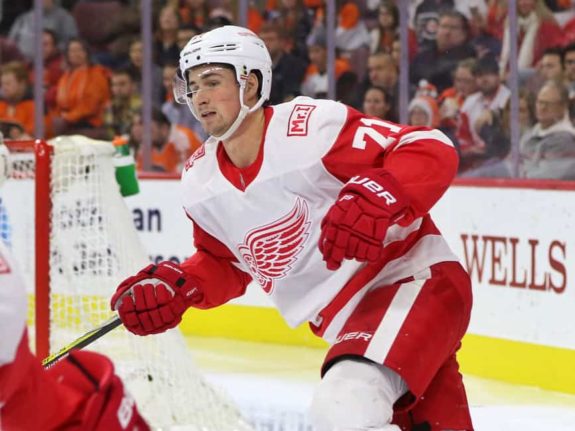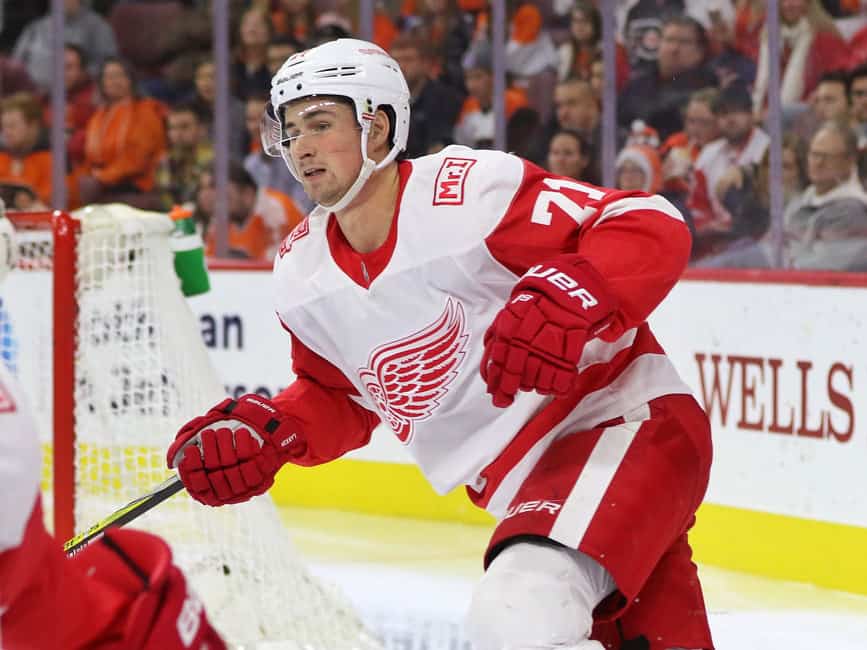 Many would argue no, and that Detroit still needs a difference-maker or two before it could legitimately compete for another Stanley Cup with a fully stocked prospect pool for sustainable growth.
And what's the best way to acquire those high-caliber players? Through the draft. More specifically, at the top of the draft, where the worst teams usually pick.
Look at the past two champions: Washington and Pittsburgh. Alex Ovechkin, Nicklas Backstrom, Sidney Crosby, Evgeni Malkin, and Marc-Andre Fleury were all top-four draft picks. The two teams also had some luck later in the draft, hitting on late-first-round and middle-round choices too.
In the category of "difference-makers," the Red Wings have Filip Zadina – maybe. It's easy to get excited about the 2018 sixth overall pick, but Zadina has yet to play an NHL game and needs time to develop. Rasmussen, Dylan Larkin, and Anthony Mantha are great players, but not quite on the same level.
So if the Red Wings lose, then they'll have a better shot at drafting a Jack Hughes or Alexis Lafreniere, who can actually be a key cog in a championship team.
Related: Red Wings' Blue Chips Shine at Prospects Showcase
Rooting for the Red Wings
With these conflicting ideologies, which is right for you? Only you can decide that.
What do you want most for the Red Wings: Possible immediate success or a non-guaranteed chance to draft a difference-maker?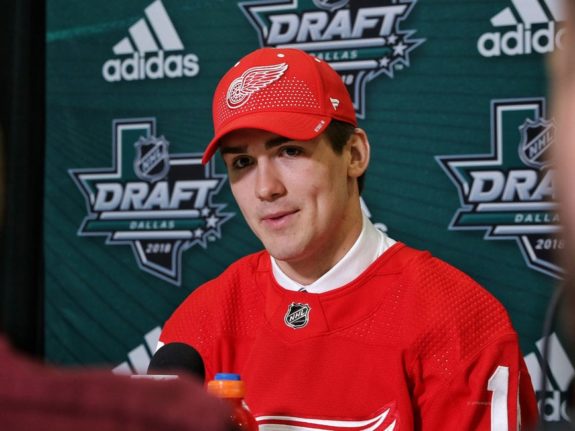 You can also pull for the individual players to improve. Wins may not stack up this year, but they could next season and beyond if key players take a step forward.
This doesn't just apply to Larkin, Mantha, Rasmussen, and Zadina, but Danny DeKeyser, Jonathan Ericsson, and Jimmy Howard too. Why? Because if those veterans are playing better, then the team improves overall. Also, better player performance boosts their trade value.
Imagine another team actually taking on DeKeyser's contract and opening up a spot on the blue line for a prospect. At the moment, his value is low from an external perspective – no one is willing to pay the Red Wings DeKeyser's internal worth for his services. And the "trade so-and-so for a bag of pucks" suggestion just isn't plausible with teams viewing players as assets. So why not pull for the defenseman to improve and make himself a valuable commodity?
How will you root for the Detroit Red Wings? Comment below with your thoughts.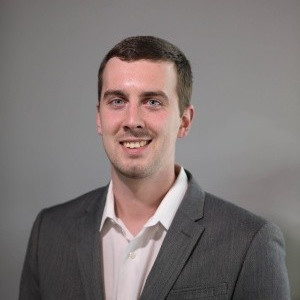 Tony Wolak is based in the Washington D.C. area and covers the Detroit Red Wings for THW. As a former junior and college hockey player, Tony has a unique perspective on Red Wings topics.