Goaltending is the primary reason a team swims or sinks in the NHL. Just look at the New Jersey Devils. In 2021-22, they used seven different goalies due to injuries to Mackenzie Blackwood and Jonathan Bernier and finished with the second-worst save percentage (SV%) in the league. Now just past the halfway point of this season, their team SV% of .905 ranks 13th in the NHL. 
The main reason the Devils have gotten slightly above league-average goaltending is Vitek Vanecek, who the organization acquired at the draft this past summer. He's 17-5-2 and has a .914 SV% to go along with solid underlying metrics that signify he's been an above-average netminder. Where the Devils have questions in net is with Blackwood, who has a .888 SV% this season. He's struggled for a third straight year, and it may be best for both sides to part ways for a fresh start. 
One option for Devils general manager Tom Fitzgerald may be Arizona Coyotes goaltender Karel Vejmelka. On the Jan. 13 episode of The Jeff Marek Show, Marek said, "the Coyotes might even look at moving Vejmelka…and we know what a feeding frenzy that will be if that netminder hits the market."
Vejmelka has been one of the better goaltenders in the NHL this season while playing behind one of the worst defensive teams in the league. His play, plus a very affordable contract, should make him attractive to the Devils. Let's look at why he's a fit. 
Vejmelka Has Performed Well in Spurts
Vejmelka is very much a late bloomer, even for a goalie. He only broke into the NHL with the Coyotes last season as a 25-year-old. It was an up-and-down campaign, as he finished with a .898 SV% and had a goals saved above expected (GSAx) of minus-19.9, meaning he allowed nearly 20 goals above expected. 
Now, it's worth noting that the Coyotes were arguably the worst team in the NHL in 2021-22. Defensively, they allowed 2.83 expected goals per 60 minutes; only the Columbus Blue Jackets had a worse rate. Their expected goals percentage of 42.79 was the worst in the NHL, so Vejmelka faced a lot of work, and none of it was easy. Because of that, his numbers were very much a rollercoaster. Just take a look at his 10-game rolling averages: 
Games 1-10: .913 SV%, minus-1.26 GSAx
Games 11-20: .907 SV%, minus-0.96 GSAx
Games 21-30: .886 SV%, minus-9.69 GSAx
Games 31-40: .912 SV%, 0.33 GSAx
Games 41-52: .875 SV%, minus-8.31 GSAx
This season, not much has changed when it comes to the Coyotes' team defense. They're allowing 2.86 expected goals per 60 minutes, so their defense is more or less as bad as a season ago. They're again giving up a ton of quality, so Vejmelka has faced plenty of difficult work. The difference is he's handled it well for the most part.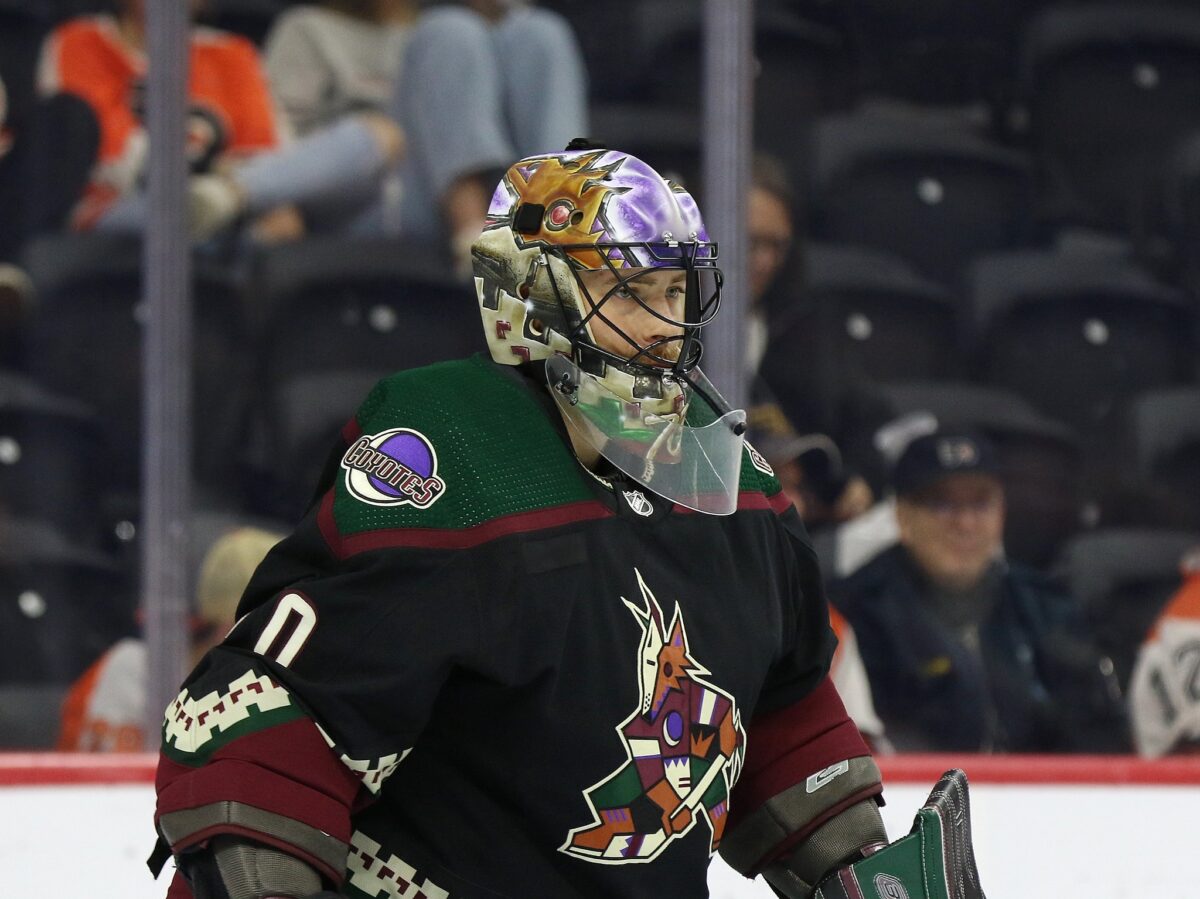 To this point, he has a goals saved above expected of 7.57, meaning he's saved about eight more goals than he should have, ranked 12th-best in the NHL. His numbers have fallen a bit because it seems the heavy workload has finally gotten to him, as he's posted a .873 SV% across his last six starts while facing an average of 35 shots on goal per game. 
But before the recent downturn, Vejmelka had a .910 SV% across his first 25 games. During that stretch, he had a goals saved above expected of 14.19, ranked sixth-best in the NHL among all goaltenders. That put him ahead of Andrei Vasilevskiy, Darcy Kuemper and Igor Shesterkin, to name a few. That's not to say he's better than any of those netminders, but he was playing at a high level. 
Related: Devils' Depth Key to 2022-23 Playoff Appearance
---
Latest News & Highlights
---
With a team as leaky defensively as the Coyotes, it'd be hard to expect Vejmelka to maintain a constant high level of play for as much as they use him. With the Devils, he'd have one of the best defensive teams in 2022-23 playing in front of him. The question is, what would it cost to acquire him? 
Possible Comparables for Vejmelka Trade
It's tough to place value on trades for goaltenders. They usually don't fetch much in return, though that's because elite netminders are rarely available. Three of the most recent goalie trades involve Vanecek, Ville Husso and Matt Murray, and none of them cost significant assets. 
In the Devils' case, they acquired Vanecek in exchange for second and third-round picks in the 2022 draft; they did swap second-rounders with the Capitals. Vanecek was a pending restricted free agent at the time, so the Devils were getting a 26-year-old netminder under team control with a career.908 SV%, above the league average of .903 in his two NHL seasons. 
The Red Wings acquired Husso from the St. Louis Blues in exchange for a third-round pick at the 2022 draft. The difference here is Husso would've become an unrestricted free agent last summer, so the Blues were trading his negotiating rights. Considering he had a .919 SV% in 2021-22, he would've cost more if he had term on his contract or been set to become an RFA like Vanecek. 
Murray's case was a bit interesting. He had an injury-riddled tenure with the Ottawa Senators, where he only played in 47 games across two seasons. That lowered his value a bit, though the Maple Leafs did give up a 2023 third-round pick and a 2024 seventh-round pick since the Senators retained 25 percent of Murray's $6.25 million cap hit so Toronto could make his contract fit into their salary cap.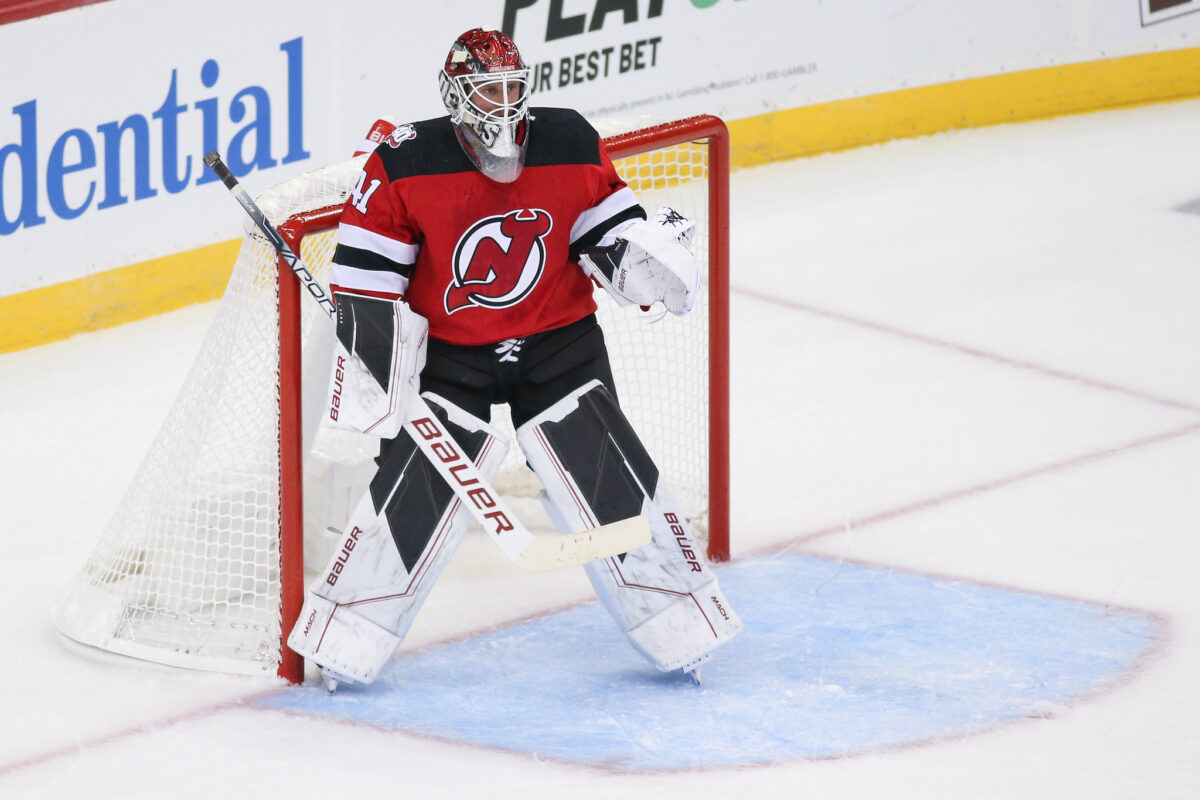 That brings us back to Vejmelka. Though the three goalies mentioned above have better track records than him, Vejmelka has shown he can be an above-average goaltender, and even more, in spurts. What'll also be appealing to teams looking to acquire him is that his contract runs through the 2024-25 season at a cap hit of $2.725 million. That alone makes him valuable. Having said that, I don't think it'd cost the Devils the farm to acquire him. 
If Fitzgerald deems finding another goaltender to partner with Vanecek a must, I wouldn't be surprised if acquiring Vejmelka costs the equivalent of what the Devils gave up for Vanecek. It could be in the form of a draft picks or a draft pick/combo package, but it'd have to be close to second- and third-round value. 
Another move the Devils would have to make is clearing cap space to fit in Vejmelka. The obvious transaction would be to include Blackwood as part of the deal with the Coyotes. Would Coyotes GM Bill Armstrong be OK with that if draft picks are involved? Perhaps, but if not, the Devils will have to clear cap space, and moving Blackwood is something they'd have to do. The writing may be on the wall anyway. 
Vejmelka Should Find More Consistency With Improved Team
The next question that Fitzgerald and the Devils will have to ask themselves is, is it worth giving up assets for a goaltender now? Akira Schmid showed plenty of promise in his NHL stint this season and has played fairly well with the Utica Comets of the American Hockey League, where he has a .904 SV% in ten games. 
Still, he's only 22 years old, so it may be another year or two before he's ready for a full-time NHL gig. You could say the same about his partner with the Comets, Nico Daws. If the organization believes either of them will be NHL-ready sooner than later, then perhaps acquiring Vejmelka isn't in their best interest. 
But the Devils need to find someone else who can partner up with Vanecek. Though Blackwood could still be a reliable NHL netminder, it's likely best for him to find a fresh start elsewhere. Vejmelka's numbers may be a bit all over the place, but the Coyotes' defense likely plays a part in that: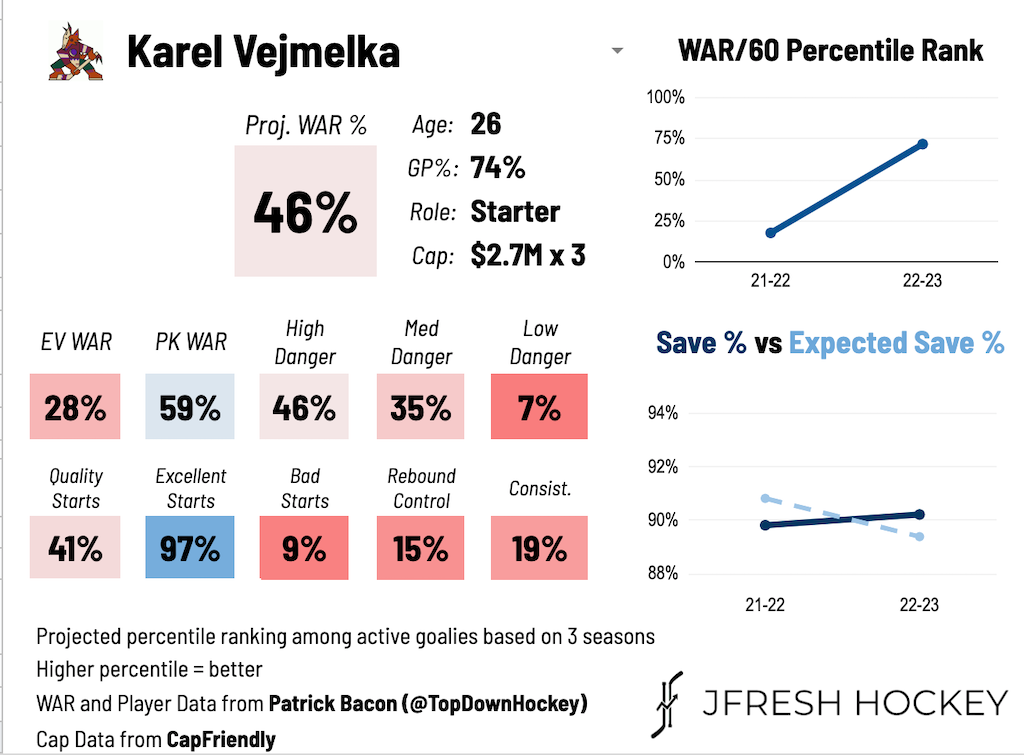 When Vejmelka's on, he's on, as indicated by ranking in the 97th percentile in excellent starts. His consistency lags, but with the Devils being a stout defensive team, he'd probably find more of it in New Jersey. Pair him up with his fellow countryman in Vanecek, and the Devils should have a stable tandem that most teams who don't have a Vasilevskiy or Shesterkin need to have to thrive in the NHL. 
* * *
Advanced stats from Natural Stat Trick, Evolving-Hockey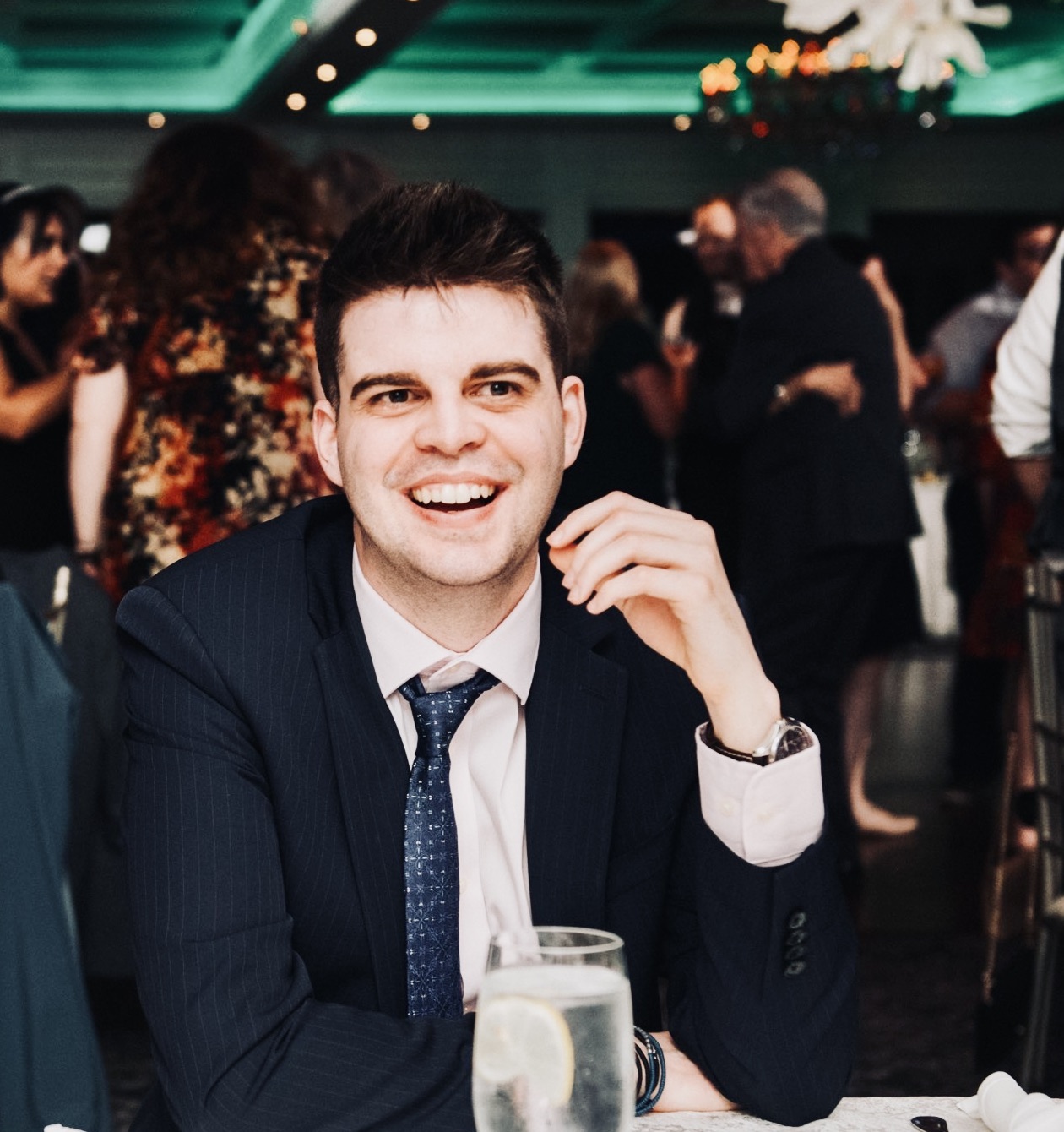 Alex Chauvancy is a New Jersey Devils writer for The Hockey Writers who has a penchant for advanced stats, prospects, signings and trades. He previously wrote for Devils Army Blog, a New Jersey Devils fan blog, from 2015-2017