The Anaheim Ducks announced last week that Greg Cronin would serve as the team's new head coach. He is the 11th coach in Ducks history, and follows in the footsteps of Dallas Eakins, who spent eight seasons in the Ducks organization, compiling a 100-147-44 record in four years with the Ducks and a 154-95-23 record in four seasons with the San Diego Gulls.
Cronin will be a busy man. In his first foray into NHL head coaching, he has a rebuilding roster to manage, big personalities and high-profile players to motivate, and a bevy of up-and-coming prospects to either insert into the Ducks lineup or send to the American Hockey League (AHL). Let's prioritize, in no particular order, Cronin's short- and long-term tasks with Anaheim, some of which he has no doubt already started.
A Quick Look at Cronin's Resume
With 36 years of experience, Cronin has done pretty much everything but serve as an NHL head coach. He definitely earned this gig. Prior to his hiring, he had spent five seasons as the head coach of the Colorado Eagles, the Colorado Avalanche's AHL affiliate. In those five seasons, the Eagles made the Calder Cup Playoffs four times, going 12-10. Overall, the team went 164-104-30 during his tenure. That's a 60.1 percent winning percentage. That's pretty great. He has also served as a head coach with the Bridgeport Sound Tigers and the men's ice hockey team at Northeastern University.
---
Latest News & Highlights
---
Perhaps the most notable portion of his resume is his extensive player development, which he has done at all stops in his career. During his time in Colorado alone, 18 players were promoted to the Avalanche, including three who were instrumental in helping the team win the Stanley Cup last year. That brings us to his first priority.
Priority No. 1: Fill Out This Porous Roster
Literally and figuratively, this roster is porous. By many metrics, the Ducks were the worst team in league. In terms of standings points, the worst. Goal differential, the worst by 13. Even according to the eye test, one could tell they were the worst. Everywhere you looked, outside of a stellar performance by John Gibson on some nights, the Ducks were easily beatable, sloppy, and mistake prone. I don't need to go on. At least it's behind them; but how does the team reverse that? Well, not overnight.
All signs point to a fair number of young guys making the roster next season. After all, their prospect pool is chock-full of players chomping at the bit for an NHL roster spot, and for good reasons: a lot of them are really good, and there's plenty of spots to be had. It will be on Cronin, Pat Verbeek, and their staff to decide who makes the big club, who goes to San Diego, and who gets sent back to junior. That makes his experience in working with young guys so important. He's going to have a lot of them.

He'll need to work fast, too. Free agency is three weeks away, and if Cronin and Verbeek decide that they want to fill some of those roster spots with veteran free agents, then time is of the essence.
Priority No. 2: Get the Most Out of His Big Guns
Assuming Verbeek re-signs Jamie Drysdale, Troy Terry, and Trevor Zegras, Cronin will then have the tall task of getting the most out of these guys. Each of them has dynamic, game-breaking talent, but it's worth very little if it doesn't make the team better. Does he spread them throughout the lineup, or does he commit to playing Zegras and Terry together the way Ryan Getzlaf and Corey Perry didn't leave each other's line for over a decade? These are just some of the questions.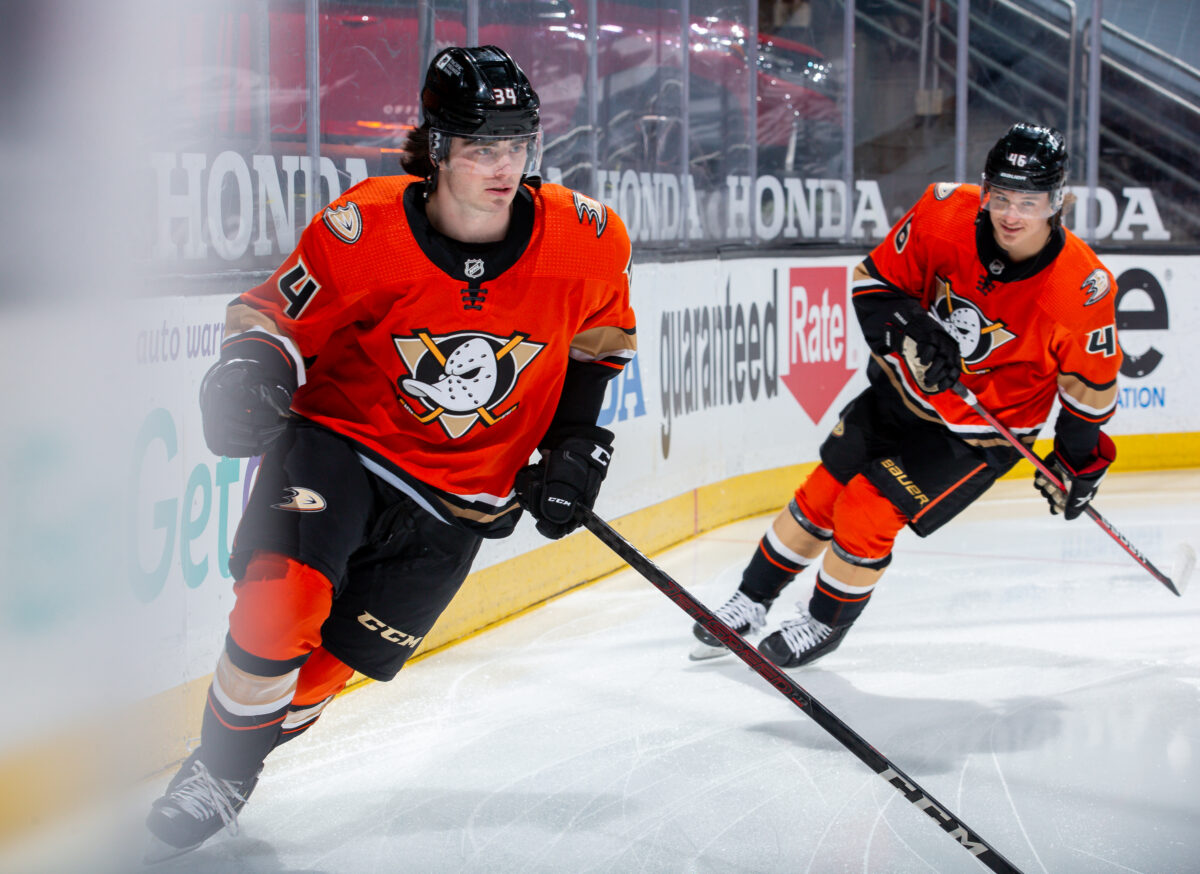 Given Terry is a bit older and has matured into his role with the team, he'll be fine. However, Drysdale remains inexperienced despite his three professional seasons and will need development. Most importantly though, he must turn Zegras, who has all the talent in the world, into the franchise center everyone expects him to be. Let's also not forget about Mason McTavish, who will go into his sophomore season with high expectations after a solid rookie campaign, and whoever the Ducks take with the second-overall pick in the draft (I think we all know who that will be).
Related: Ducks Shouldn't View Fantilli as a Consolation Prize
Cronin needs to dig into each and every one of these guys. Figure out what makes them tick, what combination sets up the team up for success, and create a greater sense of urgency in all of them. After a terrible season and underwhelming five years, it's time to get moving. These guys should be hungry; if they aren't, that's a problem.
Priority No. 3: Also Maximize Secondary Playmakers and Role Players
Of course, a head coach must optimize the entire roster, and put together a game plan that puts every guy in situations to be successful. But managing and motivating top-end talent and utilizing everyone else effectively are two very different tasks.
Because the majority of the team's talent was too concentrated, the Ducks were easy to play against. Predictable. It was very difficult finding offense outside of the top-six forwards and Cam Fowler on the back end. Newcomers Ryan Strome (who Cronin has coached) and Frank Vatrano had decent seasons, but fell short of expectations. A team clicks when its leadership, including and especially the head coach, lays out a plan that outlines roles and expectations for each player and gets buy-in from his players on that plan. Let's see if Cronin can do it for his players outside the top six, too.
Priority No. 4: Decide a Captain?
In the short-term future, this team will be young and scant on veteran presence. This team will still be mistake prone. What does a young team do when times are tough? They look to their veterans. For the Ducks, that would be guys like Terry, Cam Fowler, Jakob Silfverberg, and Adam Henrique, to name a few. Does one of them succeed Getzlaf as the next captain? Perhaps Cronin decides on that. It's a smart idea — these are obvious candidates, and the team shouldn't go another season without a captain when there are perfectly capable guys of filling that role.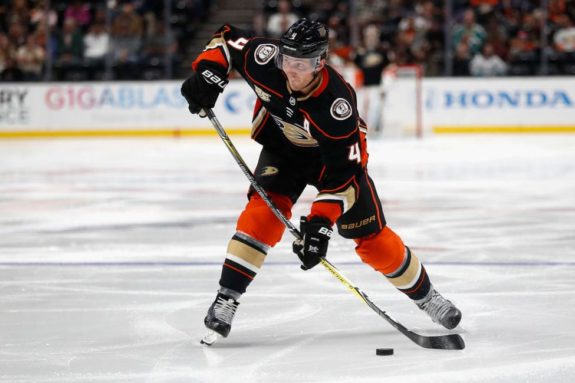 A team captain with a steadying and consistent presence seems compulsory for a roster that will feature young and developing talent. Things will get difficult and hectic, but the veteran players on this team not only have plenty of NHL experience, but also plenty in the Ducks organization specifically. That's a good thing going forward.
Godspeed to Greg Cronin
Cronin has inherited a team that is without all the requisite tools to win right now. We didn't even talk about the necessary special teams overhaul, the future of the goal crease, or the deficient defensive game plan. The immensely difficult task of pulling this team out of NHL-abyss and back toward contention is not for the faint of heart, but his ability to shape the team around his vision is an opportunity he seems ready to embrace. Eakins, while successful at the AHL level, never got the Ducks over the proverbial hump toward playoff contention. We'll see what Cronin can do. Godspeed.
---
---