Filip Bystedt
2021-22 Team: Linköping HC (SHL)
Date of Birth: Feb. 4, 2004
Place of Birth: Linköping, Sweden
Ht: 6-foot-4 Wt: 187 pounds
Shoots: Left
Position: Center
NHL Draft Eligibility: 2022 first-year eligible
Rankings
A recent gold medal winner at the Under-18 World Junior Championship, Swedish center Filip Bystedt is an intriguing prospect, with several qualities that NHL teams will love. The first thing that pops out about him is his size, at 6-foot-4, he stands out as a big-body pivot, something teams are always in the market for. His game isn't all about size though, as he plays a mature 200-foot game with flashes of offensive ability. He's been fantastic for Linköping HC J20 this season, registering 49 points in 40 games, which earned him 15 games in the Swedish Hockey League (SHL) where he grabbed two points.
Related: THW 2022 NHL Draft Guide
A mainstay in Sweden's top-six during the U18s, he slotted in behind Noah Ostlund for the whole tournament. It's hard at times to gauge Bystedt's ceiling, as he has the raw tools to become a solid second-line center in the NHL but there are also questions surrounding his offensive ability. As I mentioned, he shows flashes of offense, particularly in his playmaking, but it is not consistent enough for scouts to be confident that it will translate to the next level.
As with most big players who aren't considered elite prospects, many scouts have pointed to Bystedt's skating as a major flaw, however, I'm higher on his skating than most. Yes, there are issues, but I think we will see him fix them with relative ease. He doesn't have the technical issues that many tall players have, he simply looks like a player who's still getting used to his body, a similar issue that Buffalo Sabres forward Tage Thompson ran into early in his career.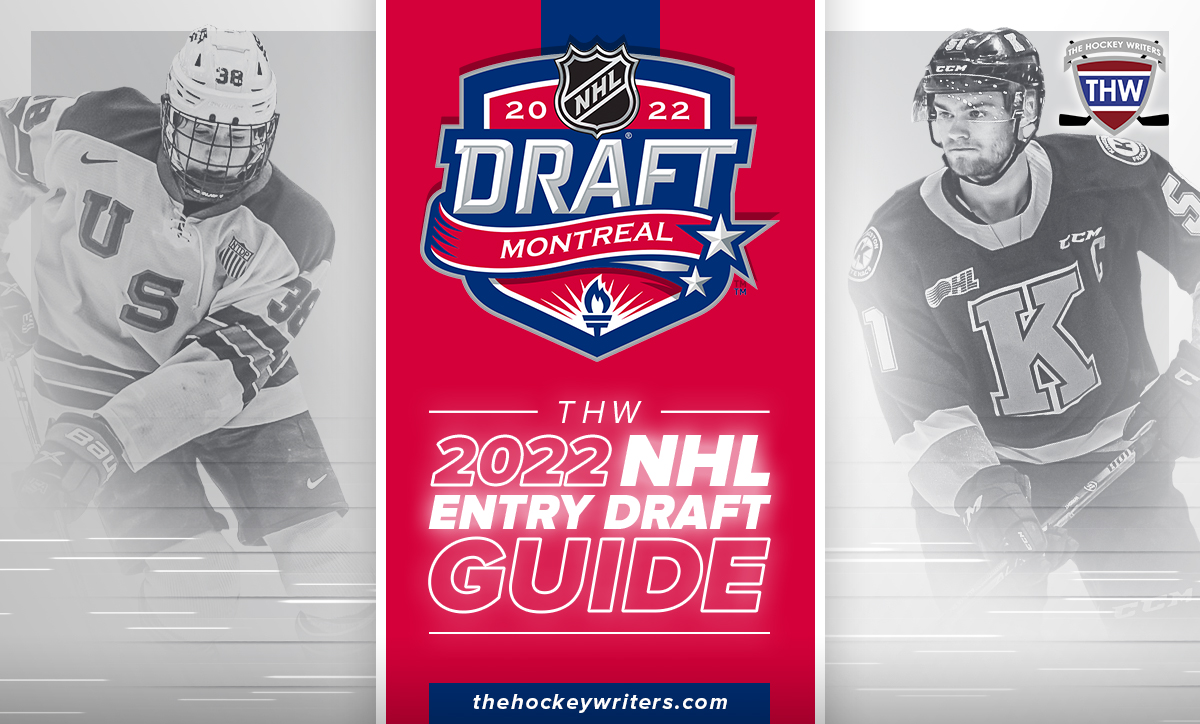 Bystedt has a long, powerful stride that allows him to reach an impressive top speed. He also possesses good edgework and agility for a big player, getting up on his edges well, particularly when protecting the puck. The one glaring weakness in his skating is his acceleration, as he takes too long to reach his top speed and it can rob him of opportunities. However, again, I think this issue will solve itself when he gets more comfortable in his body and adds lower body strength.
Bystedt's a solid, but not great goalscorer. He shoots the puck hard, using his big frame to load up his stick and he places his shots well. These attributes have allowed him to score at a decent clip in junior, including several from long-range. His poor release kills my confidence in his shooting though, as he needs an extra second to load up and shoot, something he won't be afforded at the next level. If he can't improve his release, he'll find it difficult to score goals in the NHL with his shot and will have to get them in and around the crease. The pros and cons of his shot were on display in his goal against Latvia at the U18s, as he blew the puck past Latvia's goalie, but needed an extra stickhandle to dust the puck off before shooting.
Offensively, his creativity and playmaking are what stand out. He has excellent hands and the vision to see open lanes that other players can't. His execution on his passing could use some work though, as there are instances where he looks to make a beautiful pass but can't thread the needle and ends up turning the puck over. Because of this, he can be a bit too aggressive with his passing, but like his skating, this issue should correct itself with time. It's good that he's seeing the passes other players don't, he just needs to figure out how to connect on them. If he can improve in this area, he will be a highly effective playmaker at the next level.
Defensively, Bystedt is very sound. He's an intelligent player who's always in the right position defensively and does an excellent job of supporting his defensemen. He uses his body well, particularly his reach, using his long stick to block passing lanes and take time and space away from attackers. At the J20 level, he was able to use his size and strength to win board battles and clear the front of his net. He wasn't as successful in this area while playing in the SHL, but that's to be expected from a boy playing against men. His defensive qualities give him more NHL certainty, even if his offense doesn't translate well.
How Bystedt uses his body offensively is a decisive topic amongst scouts. Some will tell you that he's excellent at protecting the puck and that he has potential as a power forward, while others think his puck protection is subpar for a player of his size. I'm somewhere in between, as he displays good qualities in puck protection, using his long reach and solid edge work to keep defenders away and fight through checks, but he doesn't utilize these qualities enough.
Bystedt has the size and skill to bully his way to the net and force plays in and around the crease but seems more intent on playing around the perimeter. With more confidence and added strength, he can become physically dominant, which should solve a lot of his issues offensively. His puck protection is an underutilized part of his game, but the tools are there, he just needs to use them more often.
Other THW Draft Profiles
Filip Bystedt — NHL Draft Projection
Most scouts have Bystedt going in the early to the middle second round, which is where he likely will end up. The question marks surrounding his offense will certainly keep him out of the first round, but his defensive game and raw tools should see him go somewhere in the 35-45 range. If his offense develops, he'll be a steal in that spot, but if not, he'll still provide solid value as a defense-first, shutdown player.
Quotables
"Big boy but he moves well (especially when he builds a head of steam through the neutral zone). Good puck control/protection tools for his size." – Scott Wheeler, The Athletic (from 'Wheeler: U18 World Championship notebook, quotes, and tournament all-star and MVP ballot', 3/2/22).
"Very valuable player both on the powerplay and on the PK where he on the penalty kill can block shots and show an overall great character. He is a mature and reliable centerman but he could improve his play along the blue lines, sometimes a bit sloppy plays that can lead to counterattacks the other way. Would be nice to see him get off his shot even faster as he possesses a forceful shot. I´m very impressed with Bystedt and his development, a big body who can still skate and handle the puck nicely, with the addition of his maturity and defensive attributes makes me rank him a late 1st or an early 2nd rounder." – Charlie Thelin, DraftProspectsHockey
"A towering center who plays with a touch of creativity to go along with excellent reach, Bystedt is a fun player to evaluate. He doesn't throw his body around just to do it as many players his size will do. Rather, he will use his length to protect the puck and leverage his positioning in a puck battle. Bystedt seems to understand that his size is an asset but it's not the defining factor in his game. This is often the key to success among taller players." – Tony Ferrari, The Hockey News
"Bystedt is a big two-way center that plays with a lot of power and strength in his game and does always seem to find his way to the hot spots on the ice. He shows surprisingly great puckhandling skills for his size/coordination, covers the puck really well and can often pressure himself through opponents. Bystedt is a big asset on the power play and carries the puck easily through the neutral zone and into the offensive zone to start the play." – Fredrik Haak, FC Hockey
Strengths
Size
Creativity
Top Speed
Defense
Shot Power
Under Construction — Improvements to Make
Acceleration
Offensive Consistency
Shot Release
NHL Potential
Bystedt has the potential to be an effective middle-six forward in the NHL. Where he fits there will be dependent on how he develops offensively. If he can improve his release or the execution of his passing, preferably both, he will be a solid second-line center for any team. If he can't, he will have to rely on his defensive ability and size to play a shut-down third-line center role. Regardless, I think he'll be an effective penalty killer in the NHL, with the possibility of being an excellent second-unit power-play threat. He will provide good value in the early-mid second round, and whoever drafts him should be confident in their pick.
Risk-Reward Analysis
Risk — 2.5/5, Reward — 3/5
Fantasy Hockey Potential
Offense — 5.5/10, Defense — 7/10
Awards/Achievements
Bystedt won the TV-Pucken, an under-15 national tournament in Sweden, Most Valuable Player award in 2019-20. He's had an award-filled 2021-22, picking up a bronze medal in the Hlinka Gretzky Cup, the award for most assists in the J20 Nationell top division, and the J20 Nationell most assists in the playoffs award. He also won the J20 Gold Medal and a gold medal at the Under-18 World Championship.
Filip Bystedt Statistics
Videos
---
---
---
---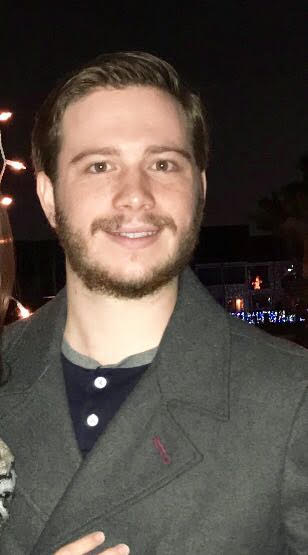 My name is Austin Stanovich, as a lifelong player and fan I'm hoping to bring my own unique perspective on the hockey world, specifically covering the Los Angeles Kings. As a SoCal native I grew up a Kings fan, and after graduating from Long Beach State in 2020 I've joined  The Hockey Writers crew as a columnist for the Kings.