The Calgary Flames are in quite a predicament. With only 21 games remaining in the regular season, they sit five points shy of both the Winnipeg Jets and Seattle Kraken for a playoff spot. While that isn't insurmountable, their inconsistent play this season makes it hard to picture them stringing together enough wins down the stretch to make it.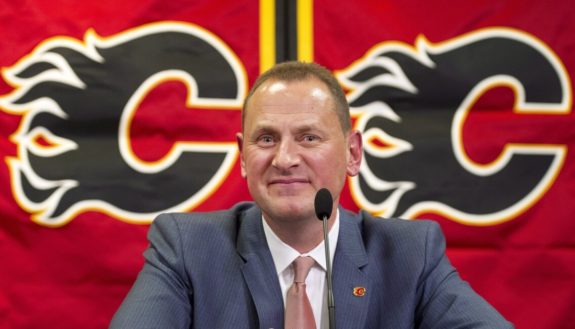 The team is in a tough spot, making it extremely difficult for general manager Brad Treliving to make decisions ahead of Friday's 3 pm trade deadline, and he still seems to be deciding whether to be a buyer or seller over the next 24 hours. Perhaps tonight's game versus the Toronto Maple Leafs will help steer him in the right direction.
Related: Flames Could Sell High On Nikita Zadorov
---
Latest News & Highlights
---
With a win against a loaded Maple Leafs team, Treliving may believe his team is capable of getting back into the playoffs. If they lose, however, you have to think he is going to pull the trigger and sell some assets. That means tonight could be the last time we see this season's Flames roster take the ice together. Here are just a few players who could be shipped out if Treliving decides to sell.
Flames Have Players Who Could Be Dealt
Let's start with the most obvious ones. I recently wrote a column about pending unrestricted free agent (UFA) Trevor Lewis and the interest he could gain from several teams. Though he is by no means a game-breaker, proven by his 16 points through 61 games, he is a dependable fourth-line center who can play on the penalty kill. He also brings plenty of winning experience, having won two Stanley Cups with the L.A. Kings in 2012 and 2014, and could fetch a mid-round pick for the Flames.
Brett Ritchie is another pending UFA who the Flames may look to move. Like Lewis, the 29-year-old provides very little in terms of offensive punch, but head coach Darryl Sutter has grown to like him due to his high compete level, which is on display each shift. While he may have a difficult time earning an everyday role on a playoff-caliber team, there may be a GM or two willing to add him as a depth piece.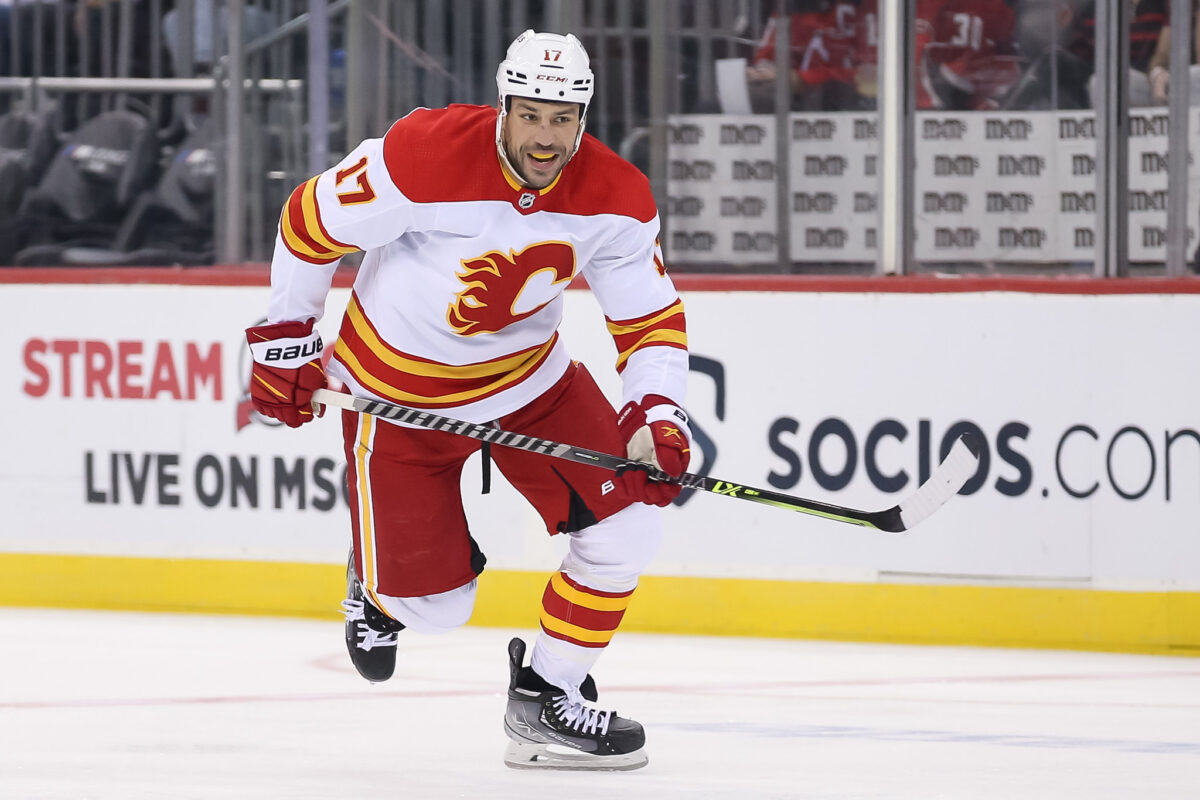 The final pending UFA forward is Milan Lucic. Speculation picked up yesterday after his wife commented on an Instagram post that made it clear they are hoping to be sent back to the Boston Bruins. Given the Bruins' talented roster, it is hard to see Lucic earning a spot in the lineup, but crazier things have happened. If not the Bruins, perhaps another team would be willing to take a chance on the physical veteran in what could be his last season in the NHL.
You may also like:
Despite being on injured reserve with a lower-body injury, defenseman Michael Stone could also be moved for a late-round pick. He is really a depth option at this point in his career but has proven in recent seasons with the Flames that he can be counted on when needed.
Now, here's where things get interesting. The Flames have many players set to become UFAs at the end of the 2023-24 campaign, a number of whom would bring back a serious haul. Elias Lindholm, Tyler Toffoli, Mikael Backlund, Noah Hanifin, Chris Tanev, and Nikita Zadorov all fall into that category, and there have been whispers that Treliving might be considering moving a few of them ahead of the deadline when the return would likely be bigger than in the offseason.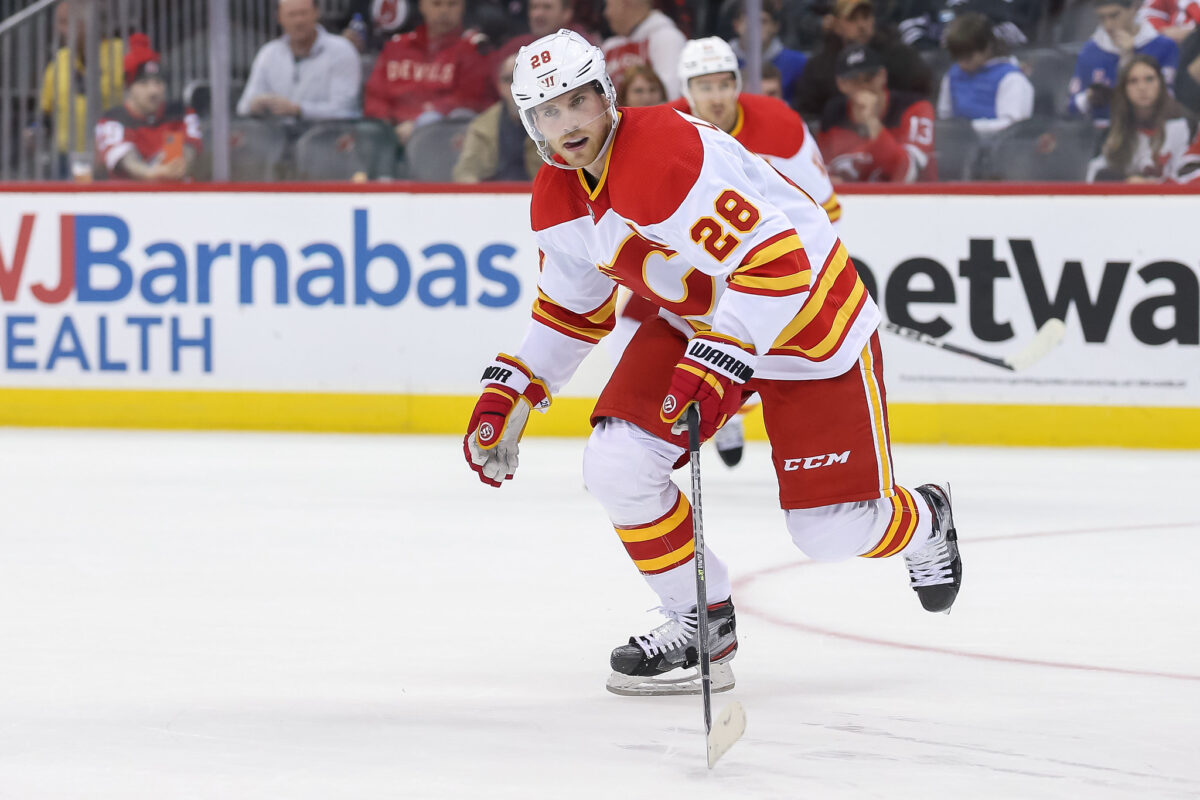 With that said, moving any of them, particularly Lindholm and Toffoli, wouldn't be easy, as it would suggest that the Flames are retooling. That wouldn't be a very good look for a team that just handed out extensions to both Jonathan Huberdeau and MacKenzie Weegar, and you can bet neither would be happy about it.
Flames' Difficult Decisions Looming
Whether or not Treliving has made up his mind is unknown, but tonight's game could be what gives him clarity. If the Maple Leafs – who played poorly against the Edmonton Oilers last night – win, there is a very good chance we will see a player or two shipped out at some point tomorrow. That said, perhaps the thought of losing teammates is enough motivation for Sutter's squad to come out and play one of their best games of the season. It will be worth watching what type of effort Calgary brings tonight.