The Carolina Hurricanes have been stopped in their tracks due to COVID-19. Five players have been placed under COVID-19 protocol on the Hurricanes' roster. The affected players are Jordan Staal, Teuvo Teravainen, Jordan Martinook, Warren Foegele, and Jaccob Slavin. Their next game is scheduled to take place on Jan. 26 against the Tampa Bay Lightning.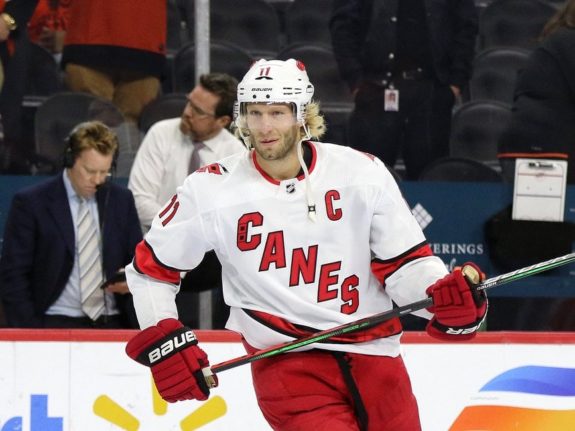 Each of these five players is an important piece of the Hurricanes squad and it's disappointing to see them being affected by COVID-19. The virus has adversely affected other teams and now the adversity has reached the Hurricanes' camp.
COVID-19 Protocol Inconvenience
The Hurricanes have dutifully followed the NHL's COVID-19 protocol and even took steps with the league to go above and beyond. Practice facilities have been closed, affected players are isolating in road hotel rooms, and the Hurricanes have even installed COVID-19 testing machines inside the PNC Arena. Even with all these precautions and guidelines being followed, the Hurricanes as well as other teams, have still fell victim to the threatening virus.
A notable issue with this interruption is how postponed games affect scheduling. Don Waddell has mentioned that there are places to put missed games into the schedule. So the scheduling situation hasn't become dire and the NHL has shown diligence in rescheduling games thus far.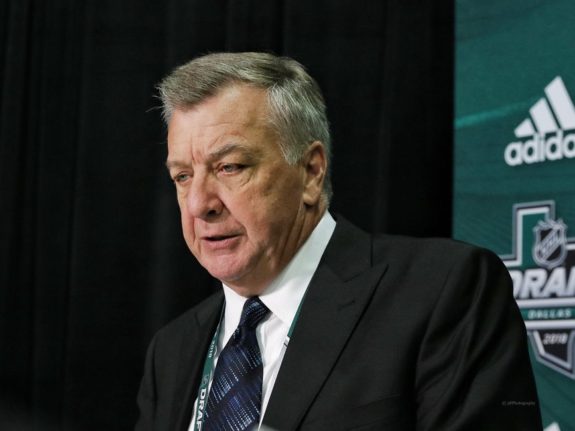 There aren't any concrete plans for failed rescheduling of missed games over the course of the season. But so far, the worst-case scenario would call for the league to extend the season's timeline to accommodate any missed games. There is no intention for any teams to be denied their games to be played.
Player conditioning and maintaining the team's competitive edge has also been affected. Head coach Rod Brind'Amour has facilitated practices via Zoom that include at-home physical training for the players, discussions on strategy, scouting reports of other teams, and reviewing game film. But knowing Rod Brind'Amour and his passion for fitness, these practices are probably mostly physical training!
Matchup Insights Missed with Interruption
This interruption will slow the momentum the Canes were carrying from their last victory at the Nashville Predators. Carolina rebounded after a loss to the Detroit Red Wings with their exciting win in Nashville. The victory made for an anticipated second matchup that ended up being postponed, along with two other games against the Florida Panthers.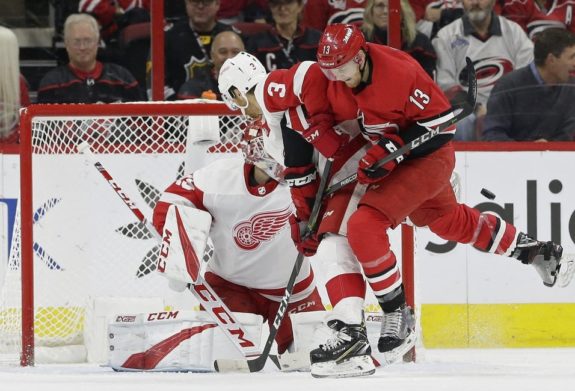 The postponed matchups could have revealed some insights into how the Hurricanes stack up against their divisional foes. It stands to reason that the Predators would have come out roaring in a second game seeking a win against the Hurricanes team that just defeated them and it would have been interesting to see how Carolina handled any pressure from the Predators.
Two games against the Panthers could have also revealed some important traits about the Hurricanes. The Panthers are hungry and look to be playing some good hockey. There is already some simmering contention between the teams and it has yet to be seen where each team stands in relation to the other this season.
Huricanes Just Getting Rolling
A bright point for Carolina has been Andrei Svechnikov's success so far. He has three goals in as many games. The Hurricanes have drawn up a set play for Svechnikov on powerplays that allows him to utilize his laser shot.
In the last game, we saw the deadly Hurricane counter-attack with Vincent Trocheck and Sebastian Aho both netting tallies in transition. Another bright point has been above average goaltending from Petr Mrazek and James Reimer.
Mrazek had a shutout in the team's first game against the Red Wings and Reimer played a great game against the Predators shutting the door on many of Nashville's quality scoring chances.
True to form, COVID-19 has interfered with a good thing. Carolina was showing some promise after their third game. Brind'Amour also describes the team as "just getting rolling" once the pause occurred. The resilient Hurricanes squad will journey on and welcome their comrades back once they're available to play. We will anticipate a positive outcome and look forward to when we're able to enjoy more Hurricanes hockey.
---
---