In nearly three years as general manager (GM) of the Carolina Hurricanes, Don Waddell has taken a proactive approach in the trade and free-agent markets. Now that the Hurricanes are evolving into serious contenders, his aggressive style of management has only grown broader.
But how far is he willing to go to sacrifice the team's future in order to help them now? Every team has its untouchable prospects, and the Hurricanes are no different in that regard.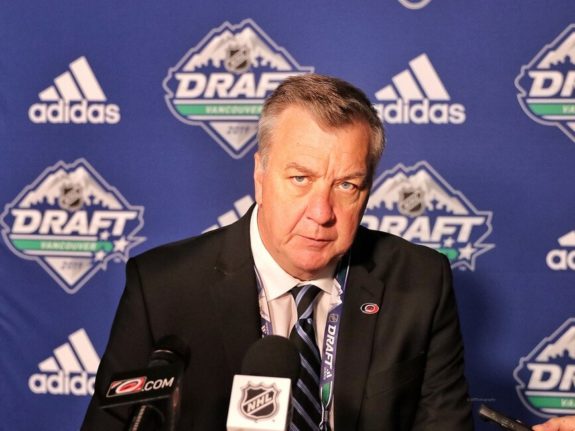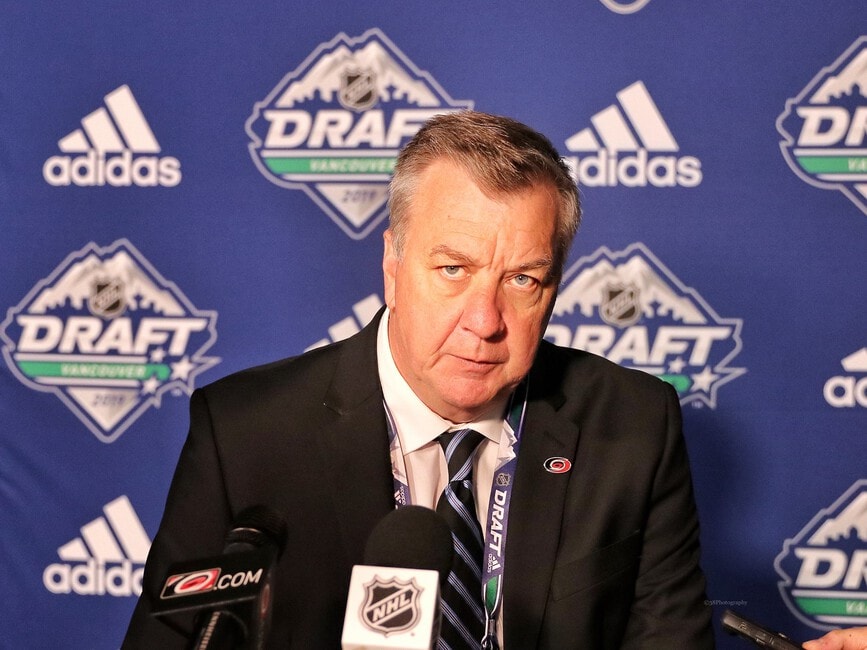 With one of the deepest and most talented prospect pools in the NHL, the Hurricanes have plenty of ammo at their disposal, but as much as Waddell has shown he's never scared to switch up his roster, he's also done an impressive job of retaining their most valued prospects. These are some of Carolina's prospects who should be classified as untouchables.
Seth Jarvis, C/RW
Thanks to the Toronto Maple Leafs losing the draft lottery, the Hurricanes were awarded the 13th-overall pick in the 2020 draft – a selection they used on Portland Winterhawks center Jarvis.
It's not just Jarvis' versatility at center that makes him so invaluable – it's also his tremendously high offensive prowess, which is an element the Hurricanes undoubtedly need more of.
Jarvis has speed, agility, and excellent puck skills. His hockey IQ is equally as impressive as his on-ice talents, which makes the odds of him realizing his enormous potential highly favorable. It would take the deal of a lifetime to pry Jarvis from the Hurricanes' hands, but even then, it would be mind-blowing to see that come to fruition.
The Hurricanes have a new No. 1 prospect in town and hit big on the 2020 draft, so that means some of their other quality prospects who got pushed down the depth chart may be sacrificed. The label of 'untouchable' can only be reserved for the very best.
Ryan Suzuki, C
Suzuki was the highlight of the 2019 draft, as the Hurricanes' coveted first-round pick. The 6-foot Saginaw Spirit center endured constant setbacks in 2019-20, having suffered a scary eye injury and also been the subject of a trade. But despite all that, he returned with a vengeance after his recovery, scoring an impressive 35 points in his final 23 games with his new team.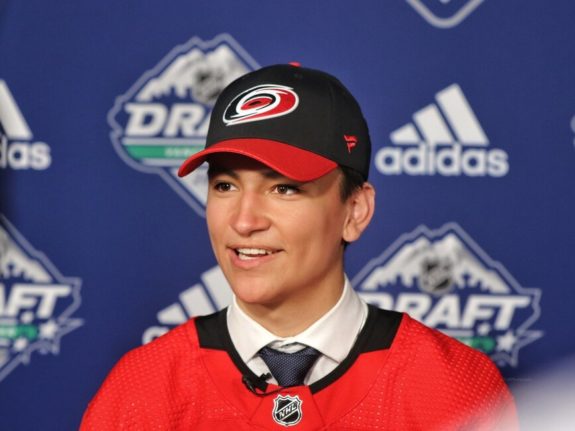 While Suzuki wants to push for a spot on the Hurricanes' roster this season, he's committed himself to play for Canada at the World Juniors, where he hopes to earn a gold medal. With the injury to Team Canada captain Kirby Dach, Suzuki gets a bump in ice time and responsibility. That will be a good test for him throughout the tournament to see if he's ready for the next level of competition.
The Hurricanes have an exciting trio of centers with Jarvis, Suzuki and Aho now, which means they could soon have one of the league's deadliest offenses, should they retain all three players. In the coming years, things could get crowded at center and the Hurricanes may be tempted to use Suzuki as trade bait. But for now, he should absolutely be considered an untouchable.
Because of the nature of Suzuki's injury, teams who were interested in him maybe doubting his ability to progress with hindered vision in such an intense sport. What Suzuki needs this year is a smooth season in the OHL where he can continue to master his craft uninterrupted.
Dominik Bokk, LW/RW
As the main target of the Justin Faulk trade one year ago, Bokk is a prospect Waddell and company are very excited about. The 6-foot-2 German winger has good hands and offensive instincts and is primarily a goal scorer, which makes him an excellent guy to potentially match with Jarvis or Suzuki.
Although Bokk has a strong base set of skills, he's still likely several years away from touching NHL ice. He scored 11 goals and 17 points in 45 SHL games last season but is off to a slow start in 2020-21 with only three points in 16 games.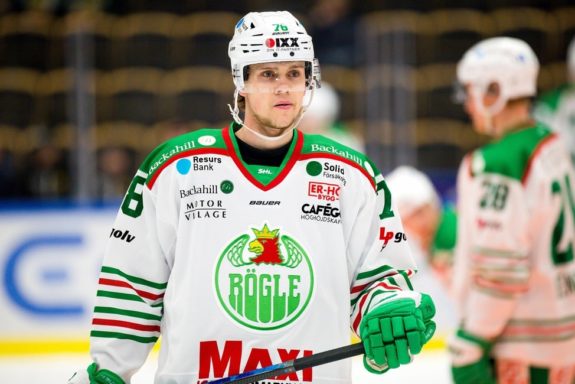 Bokk is the kind of player who needs to be motivated and closely worked with. But that's why he's a good match for the Hurricanes, who have an excellent coach in Rod Brind'Amour, and a team of high-energy, enthusiastic players.
A common draft philosophy is to draft the best player available, regardless of position. But Bokk was specifically targeted by the Hurricanes with the Faulk trade, which proves they're eager to work with him and have no intention of trading him anytime soon.
As the top winger prospect in the Hurricanes' bullpen, Bokk could become a future top-six guy for Carolina. At this point, the Hurricanes only need to allow him to mature in the SHL until they can get him to America, where they'll be able to closely work with him and attune him to the Hurricane lifestyle.
Hurricanes Have Plenty of Bait to Dangle
In the last two drafts combined, only the Detroit Red Wings selected more players than the Hurricanes, who bagged a total of 20 young prospects with their slew of draft picks.
Even in stockpiling so many picks, the Hurricanes found ways to remain competitive in the playoffs, all while drafting with the smart philosophy of snagging high-upside players in late rounds. In the case of the 2020 draft, The Hurricanes were one of just two teams to receive an 'A+' grade from The Hockey Writers.
Because of their swing-for-the-fences ideology, they've compiled a large group of assets – many of which could tempt teams to come calling. But as players shift around and the business of the NHL carries on, guys like Jarvis, Suzuki and Bokk should – for now – have nothing to fear.
---
---