The good news, according to an NHL.com report from earlier this month, is Montreal Canadiens forward Max Pacioretty is on schedule to return from his knee injury prior to the regular-season opener October 7 against the Toronto Maple Leafs. The bad news? He will likely still be missing all of training camp.
It's only logical as a result that, even if he is healthy, he'll only be eased back into his regular top-line role gradually. Essentially, there is a real possibility that Pacioretty won't start the season as the team's No. 1 option on the left side.
Obviously, as scary a thought as that seems, Habs fans will no doubt take it, if it means him getting back in the lineup at all for Game 1. And the team is definitely in better shape now than, say, early July, when Alex Galchenyuk was not yet signed, and the team's top left-winger was Jacob De La Rose.
Ready or Not
However, if Galchenyuk isn't ready to play center on the top line in head coach Michel Therrien's eyes, will he be allowed to supplant Pacioretty there, even temporarily, when the modus operandi up to now has been to keep him sheltered?
And, if they're actively trying to shelter Galchenyuk, you had better believe prospects like Charles Hudon and Daniel Carr—as NHL-ready as they may be—have an outside shot at best at getting in… and forget the top line. That's the roster in general, with 24 players with NHL experience now signed.
With the other Habs listed as capable of playing left-wing (via TSN.ca) being Lars Eller, Brian Flynn, Christian Thomas, Torrey Mitchell and Devante Smith-Pelly, the Habs may not have a choice. Eller is a decent option, that is if he weren't firmly entrenched as the team's third-line center at this point.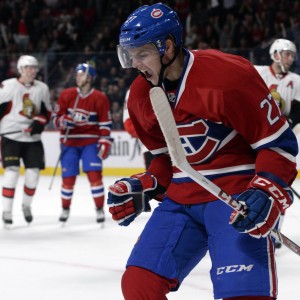 The others are less than inspiring ones for first-line duty to be kind, and that's assuming Therrien wouldn't go off the board entirely and play David Desharnais there… which is in turn assuming Therrien won't be playing him as the No. 1 center to start the season.
After turning to Tomas Plekanec to assume that role during the playoffs, Therrien seems to have turned a corner in terms of his being willing to try new things. Well, new old things in this specific case. Plekanec as the team's No. 1 center is hardly a revolutionary concept, but Galchenyuk as the team's No. 1 left-winger?
Even for a few games, that would be big… Not quite Galchenyuk-starting-off-the-season-as-the-No. 1-center big, but it would undeniably be seen as a positive step in that direction, at least by fans of the concept, regardless of whether or not it ever comes to fruition.
No Better Time?
In theory, a game against Toronto would be the ideal setting to test out the experiment. However, even if the Maple Leafs have fallen on hard times, they are still a longtime rival, and it will be their home opener. In other words, they'll be ready to go.
Similarly, the next game will be against the Boston Bruins. And it only gets tougher from a quality-of-competition perspective from there on out. By the time the Canadiens get a bit of a break in the schedule, come Game 8 against the Buffalo Sabres, Pacioretty will presumably be ready (if not before; *crossing fingers*).
This is obviously all hypothetical at this point. Pacioretty may very well recover ahead of schedule, as he's prone to doing, and in time for training camp. But if he doesn't, Therrien's hand may be forced to do the unthinkable and entrust Galchenyuk with some tough minutes.
He's done it before, even placing him at center, with Galchenyuk showing flashes of offensive brilliance.
It's the defensive side of things that has always been the issue (even if Desharnais has regularly played on that line, despite being much worse away from the puck).
So, Galchenyuk, while the easy solution to take over first-line responsibilities for Pacioretty, is not the clear one, especially if the Habs are still intent on handling his development with kid gloves. But, again, if not him, who? Put another way, if not now, when there will in theory be an opening on the top line, when?
There's just no good answer except the 21-year-old one staring Therrien in the face. Galchenyuk may not be the solve-all fans may be seeking at this stage of the game, but you'll never know how the former first-round pick handles the pressure unless you put him in high-pressure situations.
You'll also never see him develop into that legitimate No. 1 center the team so badly needs either.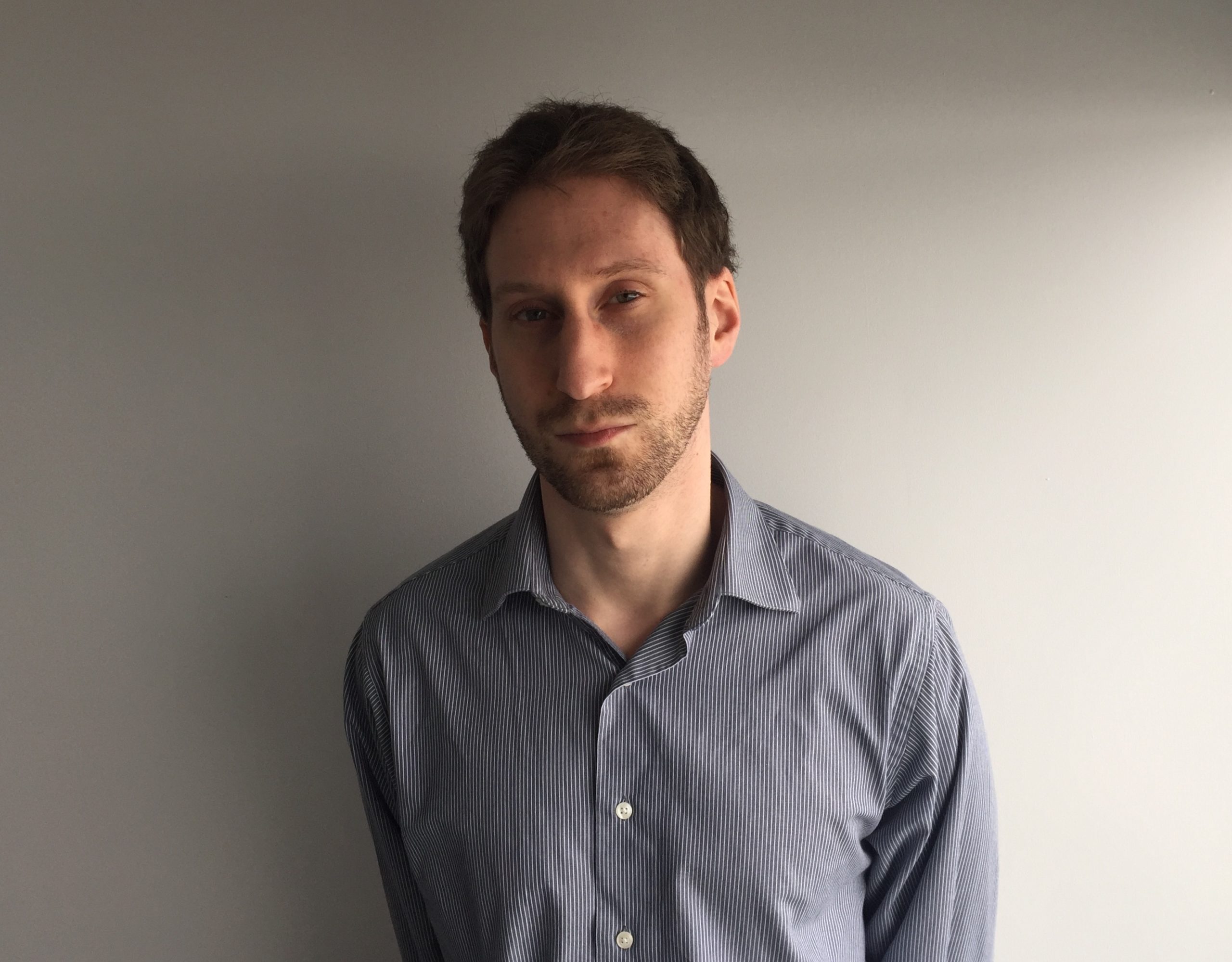 After 10 years of writing hockey, Ryan decided it was as good a time as any to actually join The Hockey Writers for the 2014-15 season. Having appeared as a guest on such programs as CBC Radio One's Daybreak, Ryan has also written for the Montreal Gazette and Bleacher Report and worked for the NHL itself and his hometown Montreal Canadiens. He currently writes about all things Habs for THW, with it being a career highlight for him to have covered the 2021 Stanley Cup Final as a credentialed member of the press.