It was bound to happen. Fans of the New York Islanders are already turning their backs on their former captain – criticizing him for leaving and heading home to Toronto to play for the his childhood Maple Leafs. Granted it's not all Islanders' fans, just a select few within their following who've decided to direct their ever-fuelling frustrations in the direction of the 27-year-old center.
While it's a trend that has been passed down from generation to generation – for fans to resent stars who leave during free agency – it has become more and more out of control over the years and with the addition of social media. From the online rants of fans on Twitter or Instagram to the burning of jerseys with the names of departing players on their backs, it's a trend that doesn't seem to have any light at the end of its tunnel.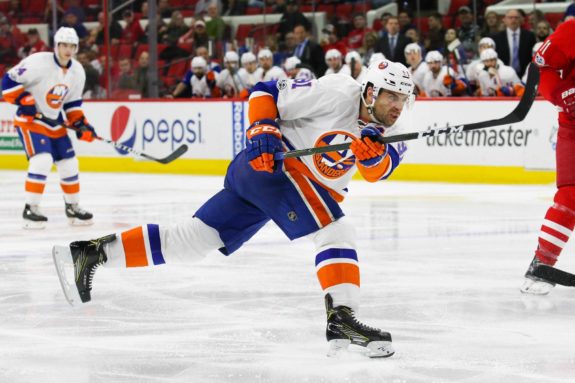 Still, there are those who've exhausted their frustrations in John Tavares' decision to leave the Islanders following a nine-year stint with the organization by calling out the forward on social media.
Reacting to Tavares Watch
While some were just happy to see a decision made, others we thankful for what Tavares gave to the organization over his tenure with the team.
Still, some have blamed him for sending the Islanders back to the basement of the NHL – without having played a game in the 2018-19 season. Meanwhile others have resorted to calling him a fraud and scolding him for leaving a franchise and fanbase that has praised him for so long.
Regardless, the world of social media can be a cruel one. Emotions and frustrations vocalized in mere seconds before hitting the 'send' or 'post' buttons. But Tavares has had a former teammate at his defence since the decision that led to these mob-like reactions – a defence in the form of Calvin de Haan.
The fact is, after playing nine seasons with the Islanders, Tavares earned the opportunity to make his own decision in a year where he became an unrestricted free agent. And as was written in The Players' Tribune, it came down to following a dream – one that led him to Toronto and the Maple Leafs.
Fans Wrongful Frustrations
Obviously it's tough to see a star player move on from your favourite franchise. After all, we all have those false hopes that they'll start and finish their respective careers with one franchise. So the frustration on the part of the Islanders' faithful is understandable. But what if it's being directed in the wrong direction.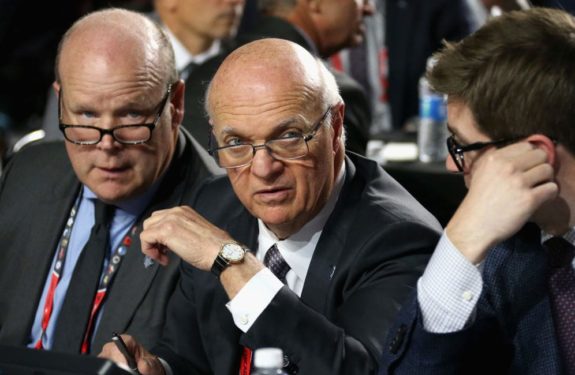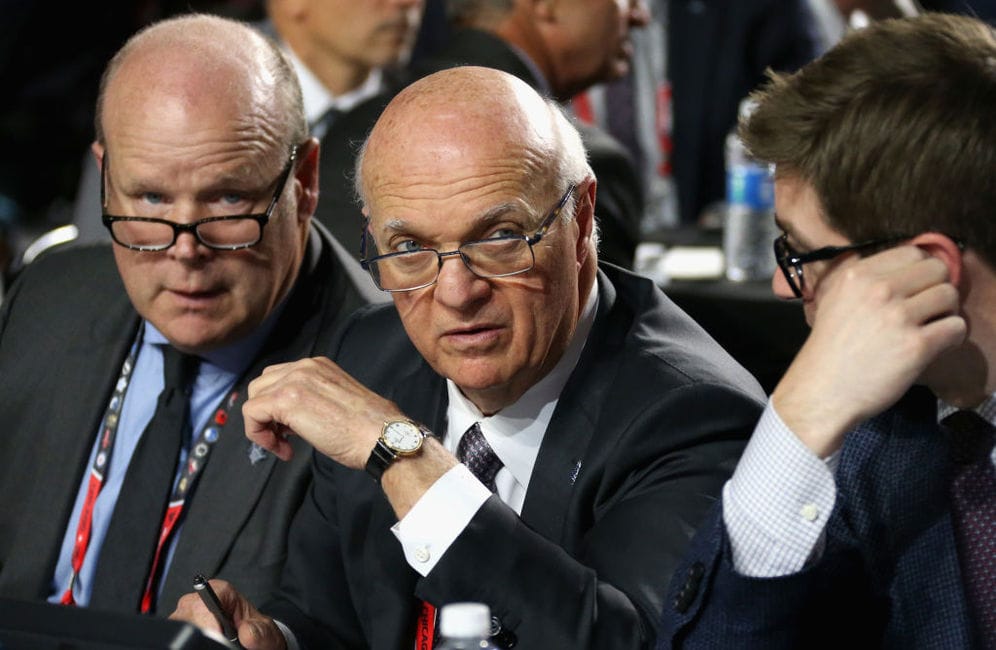 This offseason, the team made a managerial and coaching overhaul. Lou Lamoriello came into the front office and he brought in Stanley Cup winning coach Barry Trotz. With that, Garth Snow and Doug Weight were both ousted, and it seemed like just moments later that Tavares decided to leave as well.
But the team hasn't been a legitimate contender in years. Since Tavares joined the team in 2009-10, the team has been to the playoffs on just three occasions – with no postseason action since 2015-16. On top of that, they haven't made it past the second round and are looking to extend both of those streaks this coming season.
But how much of that should be put on the organization deficiencies? Should the frustrations of the Islanders' faithful be placed on the organization itself, rather than on a star looking for a chance to play playoff hockey?
Forget the suffocating contracts signed prior to Tavares tenure – you know the Alexei Yashin deal or the one that sees the Islanders paying Rick DiPietro $1.5 million through the 2028-29 season. But during Tavares' tenure, the team didn't exactly build around their star center.
Rather, every time he found chemistry with someone it was almost like they were shipped out of town or not brought back the following season. Matt Moulson. Kyle Okposo. Ryan Strome. The list goes on. In fact over the past nine seasons he's played 50-plus minutes on 28 different line combinations, according to Corsica Hockey.
Consistency was lacking. Goaltending was lacking. How can a player carry a franchise that wasn't willing to build around him. It's frustrating for a fanbase to see their star player leave – sure. But it's just as frustrating to watch a team struggle year after year – which the Islanders have done – with no clear end to the tunnel.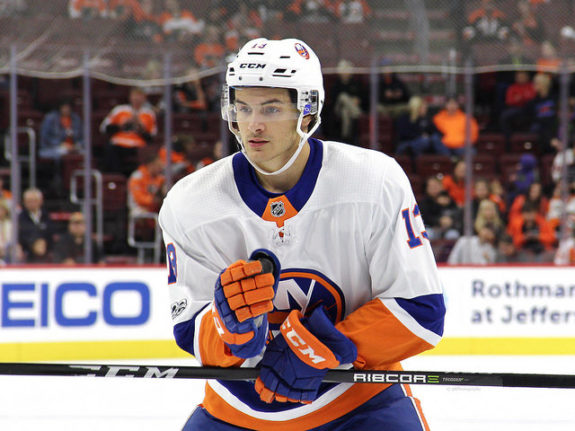 That said, with Tavares leaving, the Islanders seem to be heading down a different road. A new star has already shown what he can do as Mathew Barzal looks to shoulder the weight that once rode the back of the, now, Maple Leafs' forward and the future looks bright.
Names like Michael Dal Colle, Josh Ho-Sang, Oliver Wahlstrom, Jacob Pivonka, Devon Toews and Kieffer Bellows litter their system with talent while Anders Lee, Josh Bailey and Barzal will look to keep the team afloat in the meantime.
Regardless, it may be time to temper the Tavares hate and look forward to what should be some exciting times for the New York Islanders. As Tavares said in The Players' Tribune, the future is bright.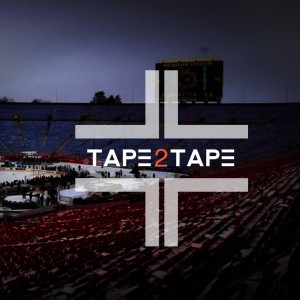 Have thoughts about the column? Let me know on Twitter at @AndrewGForbes or @Tape2TapeTHW.
Tape2Tape is a column looking at some of the biggest stories from around the world of hockey. Discussing different topics, it focuses on delivering some opinion to hockey's biggest fans. Whether you agree or disagree, we would love to hear your thoughts.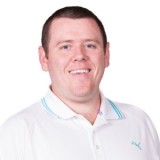 Andrew is in his 8th year reporting for The Hockey Writers covering the Toronto Maple Leafs. He began his broadcasting with CBC's Hockey Night in Canada team as well as being part of their coverage of the 2014 Winter Olympic Games in Sochi. He's the former play-by-play voice of the London Jr. Knights for Rogers TV and currently hosts the Sticks in the 6ix podcast. You can follow him on Twitter at @AndrewGForbes.