Is it possible that the Tampa Bay Lightning could get back their former defenseman Luke Schenn? In the two seasons that he played on the team, they won two Stanley Cups. He's been with seven different teams and never succeeded like he did while playing in Tampa.
So, should Lightning general manager (GM) Julien BriseBois go after him at the trade deadline? If he did, it would be beneficial for all involved.
Schenn Has Delivered Throughout His Career
Schenn grew up in Saskatoon, the largest city in the province of Saskatchewan, where hockey is ubiquitous in daily life. As a promising young player, he was drafted by the Western Hockey League's (WHL) Kelowna Rockets. In his first season, he was named Rookie of the Year. After three seasons with the team, Schenn was drafted in the first round of the 2008 NHL Draft by the Toronto Maple Leafs. He made the roster out of training camp at 18 and was immediately thrown into the fire of playing in Toronto (from 'How Luke Schenn saved his NHL career,' The Athletic, 11/22/22).
Related: The Best Rookie Seasons in NHL History
---
Latest News & Highlights
---
In his first season with the Maple Leafs, he led all NHL rookies in blocked shots and all rookie defensemen in hits and was selected to the NHL's All-Rookie Team. However, as a first-round pick, the coaches and fans expected a more well-rounded game from the young defenseman and he was eventually traded to the Philadelphia Flyers, where he played with his younger brother Brayden.
Although Schenn always plays tough and is hard to defend against, his game began to suffer after leaving Toronto. He spent the next several seasons with five NHL teams and was assigned to the American Hockey League (AHL) for the first time in his career when the Anaheim Ducks sent him down in 2016. The Vancouver Canucks acquired him in a trade and they sent him to their AHL affiliate where he spent most of the season before he signed as a free agent with the Lightning in 2019.
Stanley Cups and All-Time Hits Leader
Schenn's big body and physical play were a complement to the Lightning's offensive-minded blueliners. Although he saw limited ice time during the team's two consecutive Stanley Cup wins, he still threw 54 hits in 19 games and scored a goal against the New York Islanders in the 2021 Playoffs. A free agent after that season, he left Tampa Bay and signed a two-year, $1.7 million contract with his previous club, the Canucks.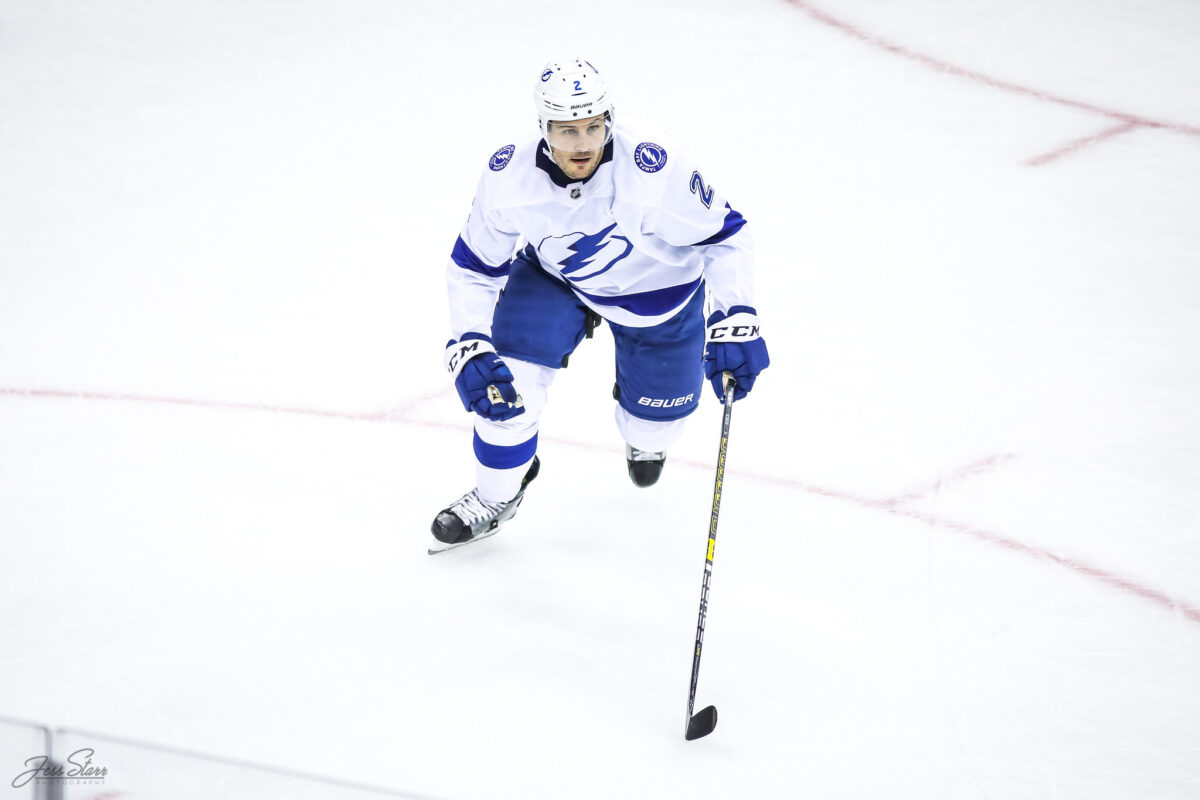 On Dec. 3, 2022, in an ordinary regular season game against the Arizona Coyotes, Schenn's hit on Jakob Chychrun made him the NHL's all-time leader in hits for a defenseman. He continues to add to his own record, with 3,084 so far in his career, which puts him ahead of current players such as Radko Gudas and Shea Weber.
What Schenn Could Bring to the Lightning
Although the Lightning's defense has been playing well this season, the loss of Ryan McDonagh is not an easy void to fill. Mikhail Sergachev has cemented himself as the solid number-two defenseman and Nick Perbix is playing like a veteran. However, the lack of depth on defense is a concern as the team prepares for the playoffs.
Schenn is a stay-at-home defenseman whose main focus is preventing goals rather than scoring. This is exactly what the Lightning need but they are not the only team who could benefit from Schenn's proven talent. At 33 years old, he is a stable, veteran presence on the Canucks and is playing some of the best hockey of his career.
Playing in his 15th NHL season, Schenn addressed his performance. "There are some guys you see getting better in their thirties and that's the group that I'd rather be associated with than the guys that drop off."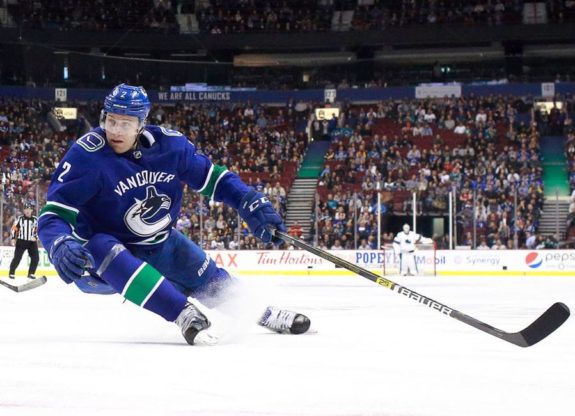 The Lightning could use a defensive defenseman to allow Victor Hedman and Sergachev opportunities to set up scoring chances. As is widely known, BriseBois has no cap space left so any deal would need to be a swap. Although the Canucks will be sellers at the trade deadline, they won't want to give the NHL's all-time hit leader away for peanuts, especially when defensemen with playoff experience are in demand.
If Schenn returns, he adds depth and some reassurance that teams will have an even tougher time playing against the Lightning for the rest of the season and into the playoffs.