For Mitchell Stephens, the 2020-21 season was going to be a coming-out party. Since he was selected in the second round of the 2015 NHL Draft by the Tampa Bay Lightning, Stephens slowly pushed his way into a starting role with the franchise by improving his game each and every season.
Finally, after years on this grind, he was ready for the spotlight as he took over the fourth line starting role when Tampa Bay traded Cedric Paquette to help address salary cap issues. He was ready to make an impact with the franchise that drafted him, even if it was in a relatively small role.
Related: Paquette's Legacy as the Lightning's Big Man
However, Stephens' 2020-21 season will be drastically altered after he suffered what looked like a serious leg injury. While it's always possible that this won't be as extreme as it appeared at first glance, leg and knee injuries have a way of keeping players out for the long term unless if everything goes perfectly.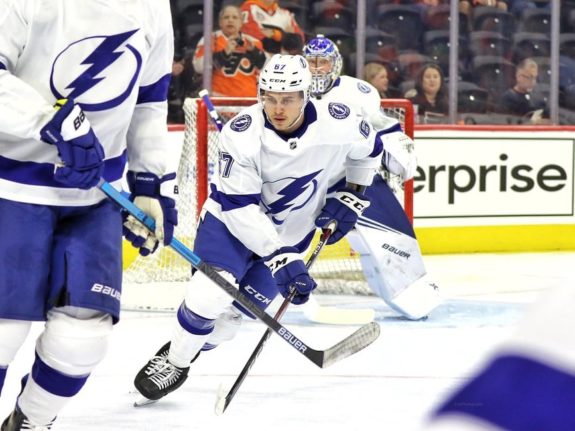 This leaves the Lightning in a bit of a predicament as they need to quickly find a replacement for Stephens only four games into the shortened season. The one positive, however, is that Tampa Bay has enough depth to fill in for this loss using players already on their roster.
Gemel Smith Offers a Perfect Replacement for Lightning
The first and most likely replacement for Stephens is centerman Gemel Smith. After he was re-signed to a one-year, two-way extension this offseason, it was clear that the Lightning wanted to keep Smith around so they could have a high-upside veteran on their taxi squad for a situation just like this.
Last season, Smith started in three games with Tampa Bay before he was assigned to the Lightning's AHL affiliate, the Syracuse Crunch, for the remainder of 2019-20. In 50 games he impressed, posting 22 goals and 40 points for Syracuse, which put him in the top-three for scoring with the talented team and he even earned an AHL Player of the Week award in December 2019.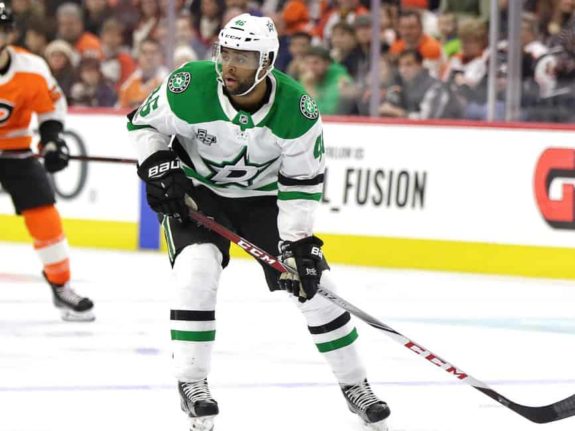 For the Lightning, Smith is a perfect replacement for Stephens. Not only is he a talented forward with scoring upside, but he already has experience with this coaching staff and has played alongside potential linemates like Mathieu Joseph and Alexander Volkov in the AHL.
Related: Joseph's Proving to the Lightning That He's Here to Stay
If Smith is given the opportunity to take over for Stephens, this could be a turning point for his relatively young career. He has shown that he has what it takes to find success in the AHL, and with a significant portion of the season left, he could prove to Tampa Bay that he deserves a permanent promotion off the taxi squad.
Johnson Could Move Down the Lightning's Line-Up
Another option that is less ideal but has some potential for the Lightning is to move embattled forward Tyler Johnson down the line-up to take over for Stephens. While Johnson is a highly talented forward, he hasn't found much success in recent months, partially due to a change from his natural position of center to wing to play alongside Anthony Cirelli and Alex Killorn on the second line.
Even if Johnson is being paid like a top-six forward, it might go a long way for him to play 10 minutes each night as a fourth-line center. In this reduced role, he could focus more on aspects of the game that he is great at, instead of somewhat chasing play as a winger.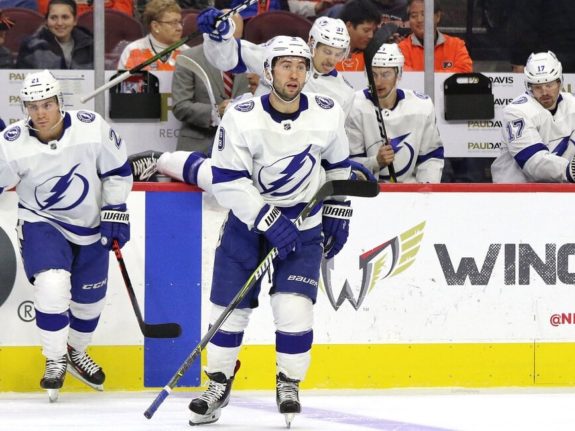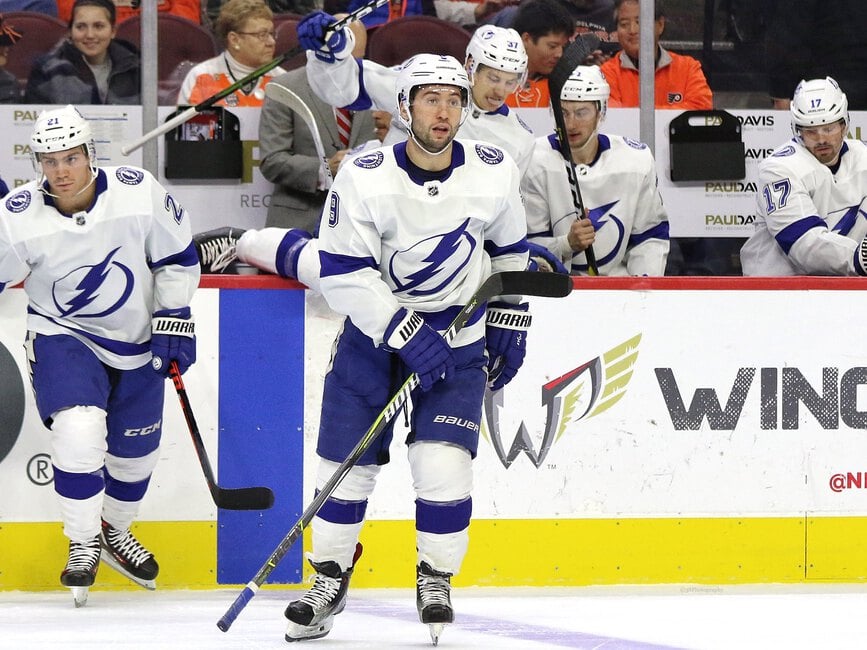 Sure, this is far from an ideal use of assets, but if it makes the team stronger, moving Johnson down the line-up would be a good choice for the Lightning. Plus, if he takes to the role, it could breathe some life back into his career before Tampa Bay likely tries to move on from Spokane native before the Seattle Kraken Expansion Draft.
Lightning Have Options to Replace Stephens
While the Lightning would much rather have Stephens in their line-up for the entirety of the 2020-21 season, the only positive from his injury is that the franchise is flush with depth at center. The Lightning can absorb his loss relatively easily by either promoting from within or changing the role of a starter.
Related: Lightning Failure to Trade Johnson Could Be Blessing in Disguise
Hopefully, Stephens' injury will be short-term, as there is a reason why he earned that starting role out of training camp. The Lightning have a lot of faith in him, and even if his rookie season is lost, there will still be a place for him in Tampa Bay's line-up assuming he can return to his pre-injury form.
---
---