Recently, NHL Central Scouting released their mid-term rankings for the 2023 NHL Draft. If you haven't been keeping tabs, this is poised to be a very deep draft with generational talent Connor Bedard garnering all of the attention. 
The Toronto Maple Leafs may not be in the running for Bedard, as they're at the top of the NHL standings and are poised to make a selection late in the first round. Based on Central Scouting's rankings, they still have a chance of selecting a high-end, quality prospect. At the moment, the Maple Leafs want to hang onto their first-round pick, according to Elliotte Friedman on 32 Thoughts the Podcast (37:00 mark). Should they hang onto that pick and not pay a big price at the trade deadline, it'll deepen their prospect pool as they'll have a talented player on their hands. 
---
---
With rankings starting to come out, we start to get a sense of where players could end up. Even though it's a mid-term ranking and changes can still happen, there are quite a few names that jump out that if they remain, it'll benefit the Maple Leafs greatly.
Riley Heidt, C, Prince George Cougars (WHL)
Central Scouting: 26th (among NA skaters)
Baracchini's rank: 11th
The Maple Leafs have the highly intelligent Fraser Minten and energetic Roni Hirvonen at centre, they could look to solidify their depth up the middle of the ice. 
It was a big surprise to see Riley Heidt's ranking on Central Scouting's list. While other outlets may see him anywhere between 11th and 21st, Heidt is looking at being a second-round selection. Once again, this could a be steal if Heidt is available when the Maple Leafs select.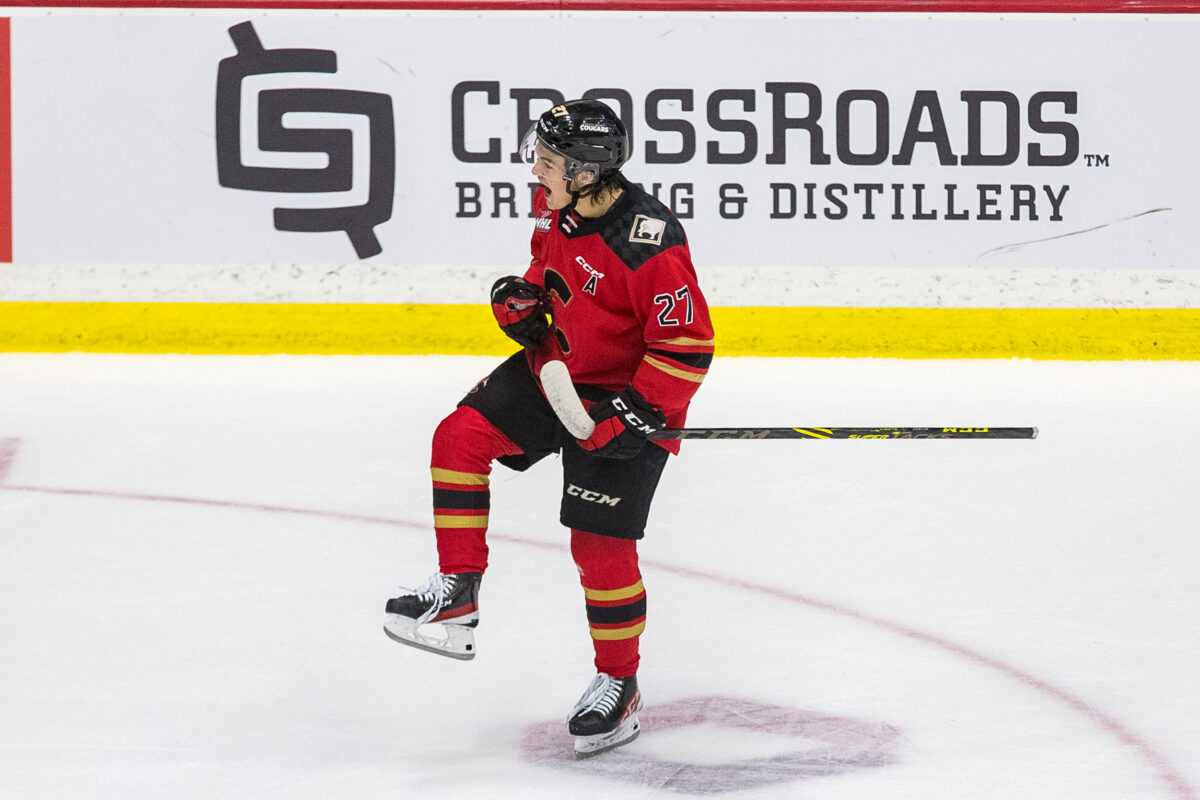 While the Cougars are a middle of the pack team, Heidt is definitely a bright spot for them as he has been very productive this season. Heidt makes himself the third draft eligible prospect to be in the top five in WHL scoring with 56 points, while also being tied for second in assists overall. He's already closing in on his point total from last season and is on-pace to fall short of the 100-point mark with 98 points.
The Maple Leafs love players with a high IQ to think the game at a quick pace. Heidt does just that while displaying a highly energetic game and strong work ethic offensively. He's a strong playmaker to set up plays, has swift hands and a quick and powerful wrist shot to finish them off as well. He's a strong skater with high-end speed to lead an attack and also displays great edgework to evade pressure. 
Andrew Cristall, LW, Kelowna Rockets (WHL)
Central Scouting: 16th (among NA skaters)
Baracchini's rank: 8th 
You would think that the second highest scoring player behind Bedard in the Western Hockey League (62 points) would be ranked much higher on Central Scouting's list. Given how his 5-foot-10, 167-pound frame may come into question as well as his skating mechanics, Cristall is one of the most dynamic players in the draft when he has control of the puck. 
Related: NHL Draft Rankings: Horn's Top 32 for December
He has excellent vision to find the passing lanes and make timely cross seam passes to his teammates. Even if there is nothing available, Cristall manages to find a way to distribute the puck. He's extremely crafty with the puck as he has excellent hands to make moves in tight spaces. His goal scoring is underrated as he has great power and accuracy from far and also has the ability to attack the middle of the ice. He's a catalyst offensively when he's on the ice and shows great work ethic and energy.
Teams made a crucial mistake in 2021 letting Logan Stankoven– a potential first-round pick– drop to the second round and into the hands of the Dallas Stars at 47th overall. Cristall is on-pace to match Stankoven's production that he had in his draft year plus one season as a draft eligible player. Stankoven amassed 104 points in 2021-22, while Cristall is on-pace to surpass that this season with 112 in his draft year. That alone is impressive. 
---
Latest News & Highlights
---
If teams make the same mistake of letting a high upside, energetic and play-making winger slip, the Maple Leafs won't let him drop further down as he fits what they look for in a prospect.
Oliver Bonk, D, London Knights (OHL)
Central Scouting: 18th (among NA skaters)
Baracchini's rank: 44th
Shifting the focus away from possible "player dropping" scenarios, this one seems more like a realistic option and a perfect fit for the Maple Leafs as Bonk continues to impress and shoot up the rankings.
The son of former NHLer Radek Bonk, Oliver is a smart and calculated, two-way defender with great situational awareness being a major factor for the Knights on the blue line. He plays a simplistic style as he isn't flashy by any means, but he's extremely effective, always making the right play. He's great at defending the rush while displaying great gap control, keeping players to the outside, not giving them any space to get to the middle.  
Offensively, he reads the play very well, making timely plays to jump into the rush and make safe pinches to keep plays alive. He's not the quickest skater, but his long stride helps him to create separation as well as his size to protect the puck. He's a strong passer, displays a great shot and the ability to be a quarterback on the power play. 
He's competitive, has a great work ethic in all situations and is a right-handed shot, which definitely can be of great value to the Maple Leafs.
Gabe Perreault, RW, USA U18 (USDP)
Central Scouting: 15th (among NA skaters)
Baracchini's rank: 25th
Following in his dad, Yanic and brother Jacob's footsteps, Gabe is next in line as he provides a highly dynamic offensive skillset. No matter what, Perreault wants to lead the charge offensively and control the play. His 64 points currently leads the U18 team and shows no signs of slowing down with his production. 
Perreault displays high-end offensive awareness with his ability to either setup or finish off plays. Despite not having great size, 5-foot-11, 165 pounds, he is relentless when establishing an attack and getting in on the forecheck and even fending off opposing players. He's an elusive skater as he has the ability to quickly come out of a battle with the puck or even create separation in one-on-one situations. When in tight or given ample space, Perreault is going to make things happen regardless.  
Given how he displays the high-end offensive drive and smarts with the puck, he's exactly the kind of player the Maple Leafs could look to as a late first-round pick. 
Calum Ritchie, C, Oshawa Generals (OHL)
Central Scouting: 17th (among NA skaters)
Baracchini's rank: 26th
While he hasn't the consistency in his offensive production, Ritchie remains an effective player both with and without the puck as a potential two-way, second line centre. 
Related: Maple Leafs & Blues Could Produce Deadline Blockbuster
At 6-foot-2, 187 pounds, Ritchie possesses great size and uses that to his advantage. He has the mindset to drive hard and attack the net either to get a shot off or the ability to draw in defenders and open space up for his teammates. He's got soft hands in tight spaces and the ability to shield the puck effectively. He's got a quick wrist shot and accuracy to find the back of the net, being that dual threat in the offensive zone.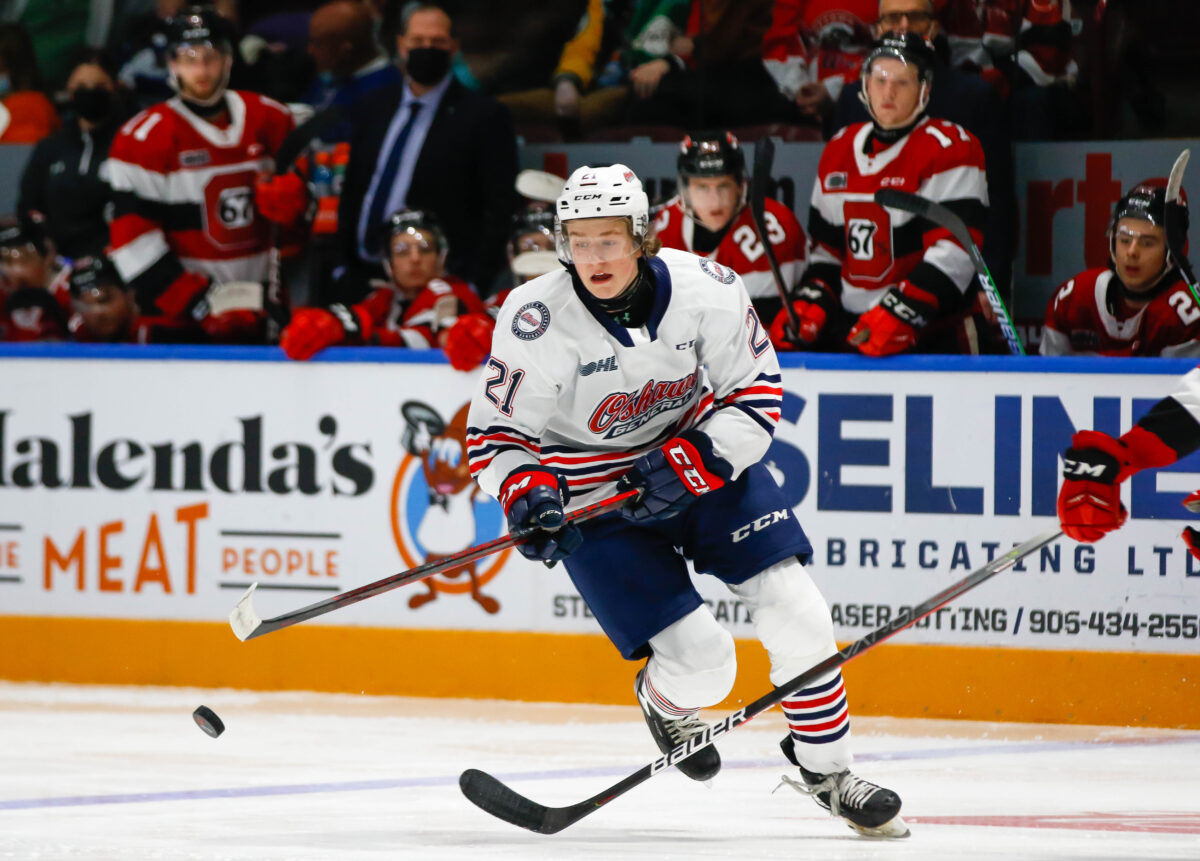 Defensively, he has the speed to close in on the puck carrier and pressure them into forcing a turnover. He's aggressive to help on the backcheck and clog up the middle of the ice to take the time and space away from the opposition. He's effective in all three zones, making him a player that can be an all-situation kind of centreman.
Other Names to Watch
Charlie Stramel, F, University of Wisconsin (NCAA)
Tom Willander, D, Rögle BK J20 (Nationell)
Caden Price, D, Kelowna Rockets (WHL)
Alex Ciernik, LW/RW, Västerviks IK (HockeyAllsvenskan)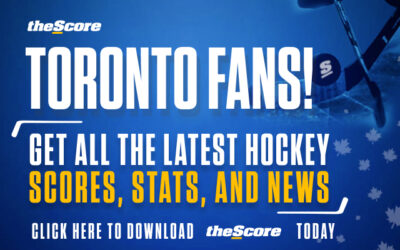 Who are some names that are on your radar? Have your say in the comment section below.
---
Sign up for our regular 'Maple Leafs Newsletter' for all the latest.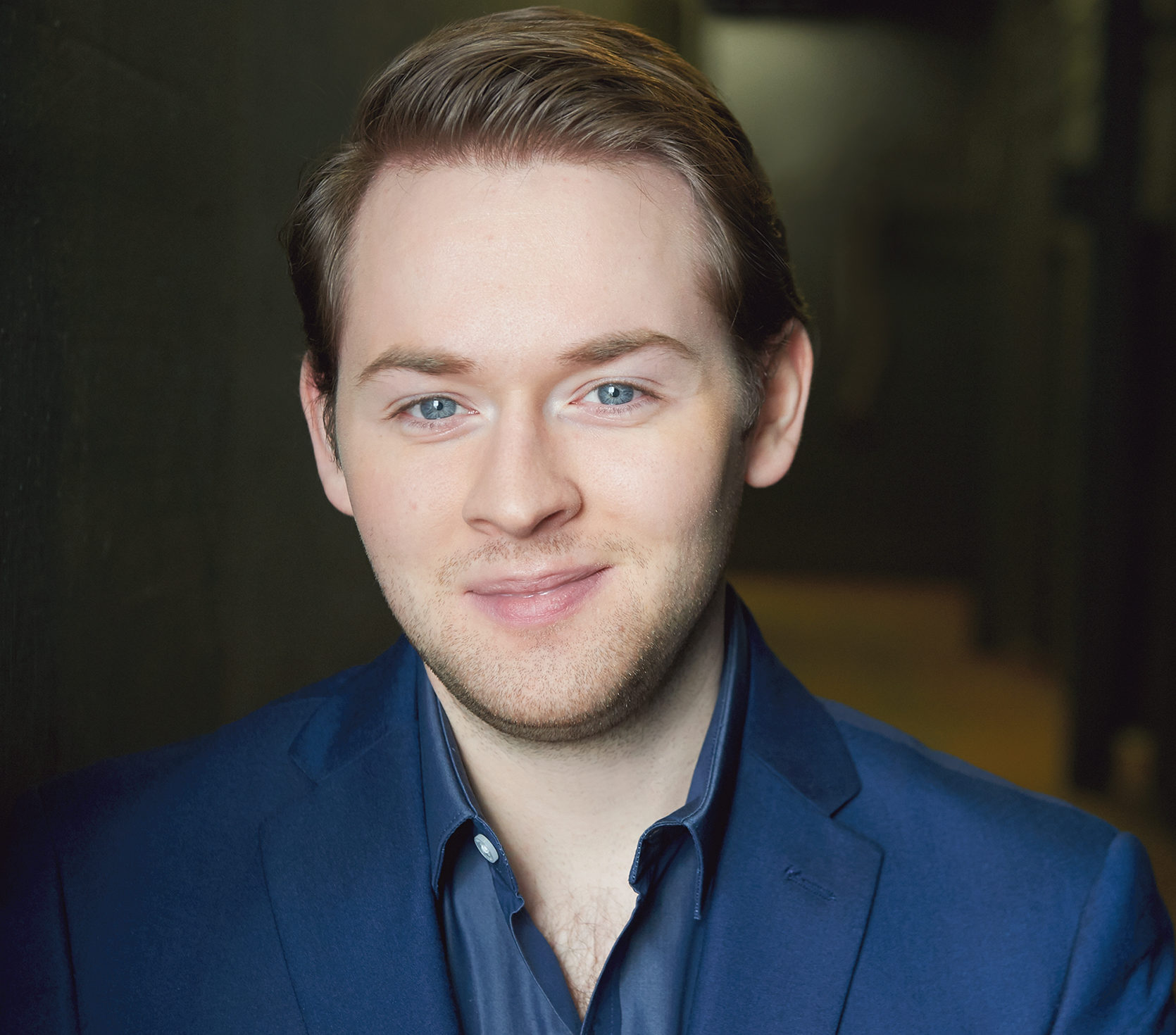 Peter is in his third year with The Hockey Writers, covering the Toronto Maple Leafs and heading the Draft and Prospects section. He has previously interned at The Hockey News and worked on Toronto Marlies broadcasts for Rogers TV. He currently is the co-host of the podcast Sticks in the 6ix and a frequent guest on Maple Leafs Lounge. Aside from hockey, he also enjoys drumming, animation and impressions/ voices.