Are the Toronto Maple Leafs actually considering walking away from Kyle Dubas? Or does Dubas have his sights set on another franchise? Both are questions that have floated around the Maple Leafs since the offseason in which he wasn't signed — a move that saw the Maple Leafs' general manager go into the final year of his contract without a new deal.
Does Dubas Have Options Following This Season?
On Sunday, one of the more polarizing columnists in Toronto sports media shared thoughts on the situations, including reports that there were teams in the NHL that were in the midst of a wait-and-see stance when it comes to possible GM vacancies in the upcoming offseason. Their target being Dubas, the Toronto Sun's Steve Simmons wrote:
There is at least one team in the NHL — possibly as many as three — paying close attention to Kyle Dubas' status as general manager of the Maple Leafs. … The GM world of the NHL has been in flux in the wake of Philadelphia firing Chuck Fletcher, of Barry Trotz replacing the retiring David Poile in Nashville at the end of the season, and with all kinds of uncertainty in Pittsburgh, Ottawa (with new ownership on its way), Philly, Calgary, with GM Brad Treliving at the end of his agreement, and unknown circumstances possibly in Winnipeg and Columbus. Word around the NHL now is this: If the Leafs don't choose to retain Dubas as general manager, he won't be out of work for long.

source – 'Simmons Says: GM Kyle Dubas could be hot commodity if let go by Maple Leafs' – Steve Simmons – Toronto Sun – 03/19/2023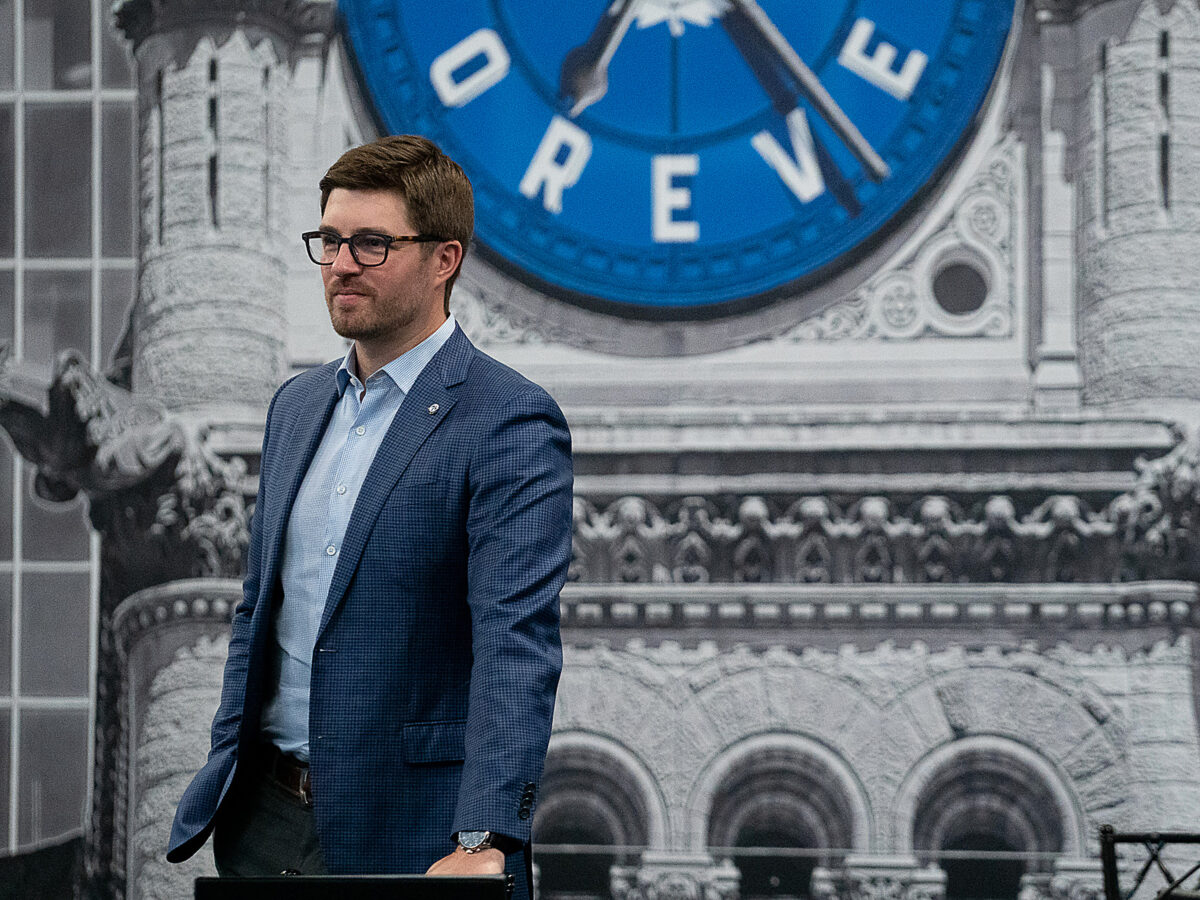 Take all of that for what you will as some of those voids will surely be filled and the Flames' don't seem to be in any clear rush to move on from Treliving just yet, especially with the summer he just had. But it's pretty clear that there is going to be a shift in some teams' front offices.
To his point, Dubas has come out on the better end of the majority of the moves he's made as the Maple Leafs' GM. Sure, the Nick Ritchie and Petr Mrazek deals do come up as unfortunate mistakes, but he still managed to work his way out of them and has made a major name for himself as a legitimate option for teams to consider if he does, in fact, move on from the Maple Leafs.
Could the Maple Leafs Actually Consider Moving on From Dubas?
Now, one side of this is to consider if the Maple Leafs and Brendan Shanahan would consider moving on from Dubas at the end of the season. After all, they always say don't make a hole in your organization until there's a better option out there. At this point, is there really a clear cut better option for the Maple Leafs than Dubas as their general manager? All things consider, I'd say it's safe to say no, there isn't.
Related: If Kyle Dubas Leaves the Maple Leafs, Will Auston Matthews Follow?
---
Latest News & Highlights
---
This season, Dubas has come out swinging. He filled the void on the back end with Jake McCabe and Luke Schenn. He added a top-six forward in Ryan O'Reilly and even added to the team's overall depth with Noel Acciari and Sam Lafferty. Injuries aside — which he obviously can't control — and Dubas has done everything he can to put this team in a position to take that next step.
Still, his future with the team seems to revolve around the success of the Maple Leafs in the playoffs — as it does with any NHL franchise. While another first-round exit would surely burn holes in the hearts of the Maple Leafs' faithful, consider the opposition and then revisit the question asked — is there someone better out there than what you have in Dubas?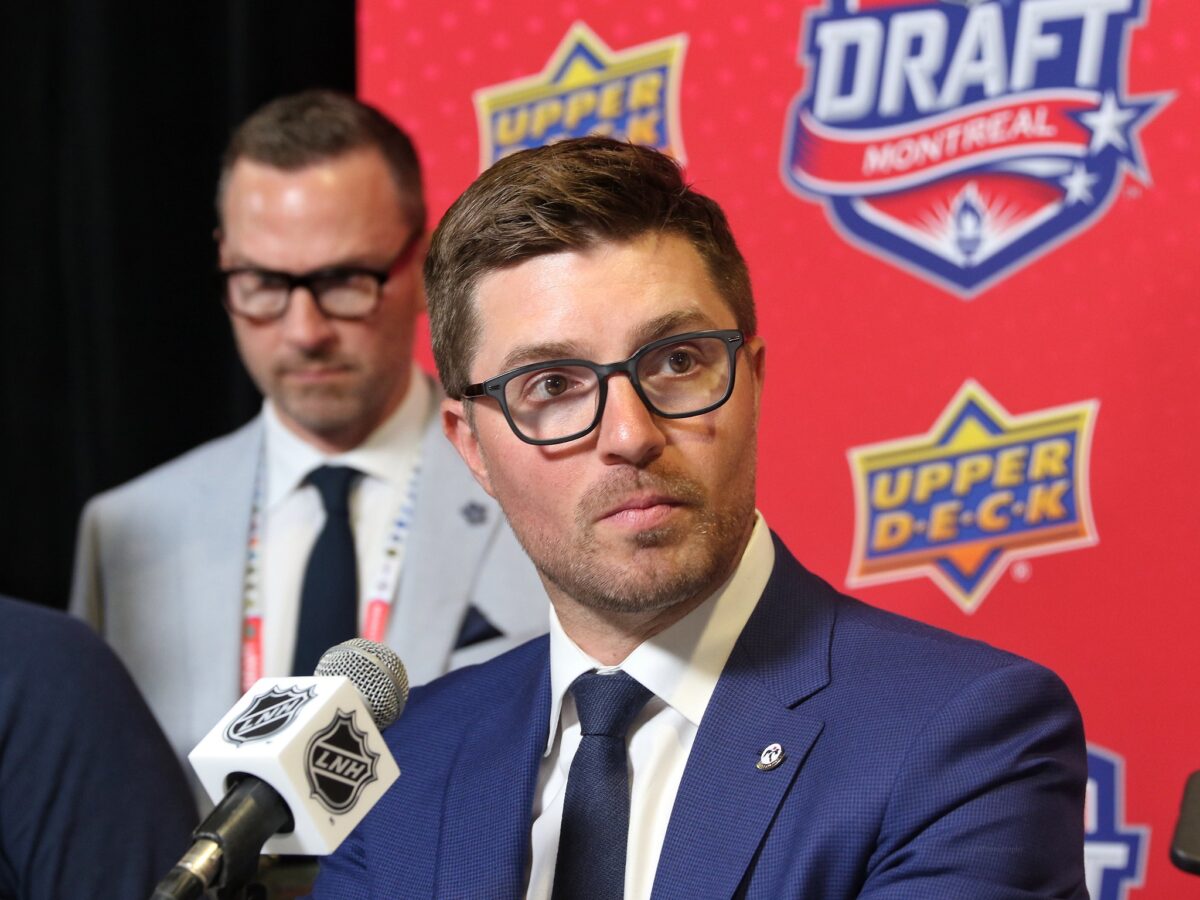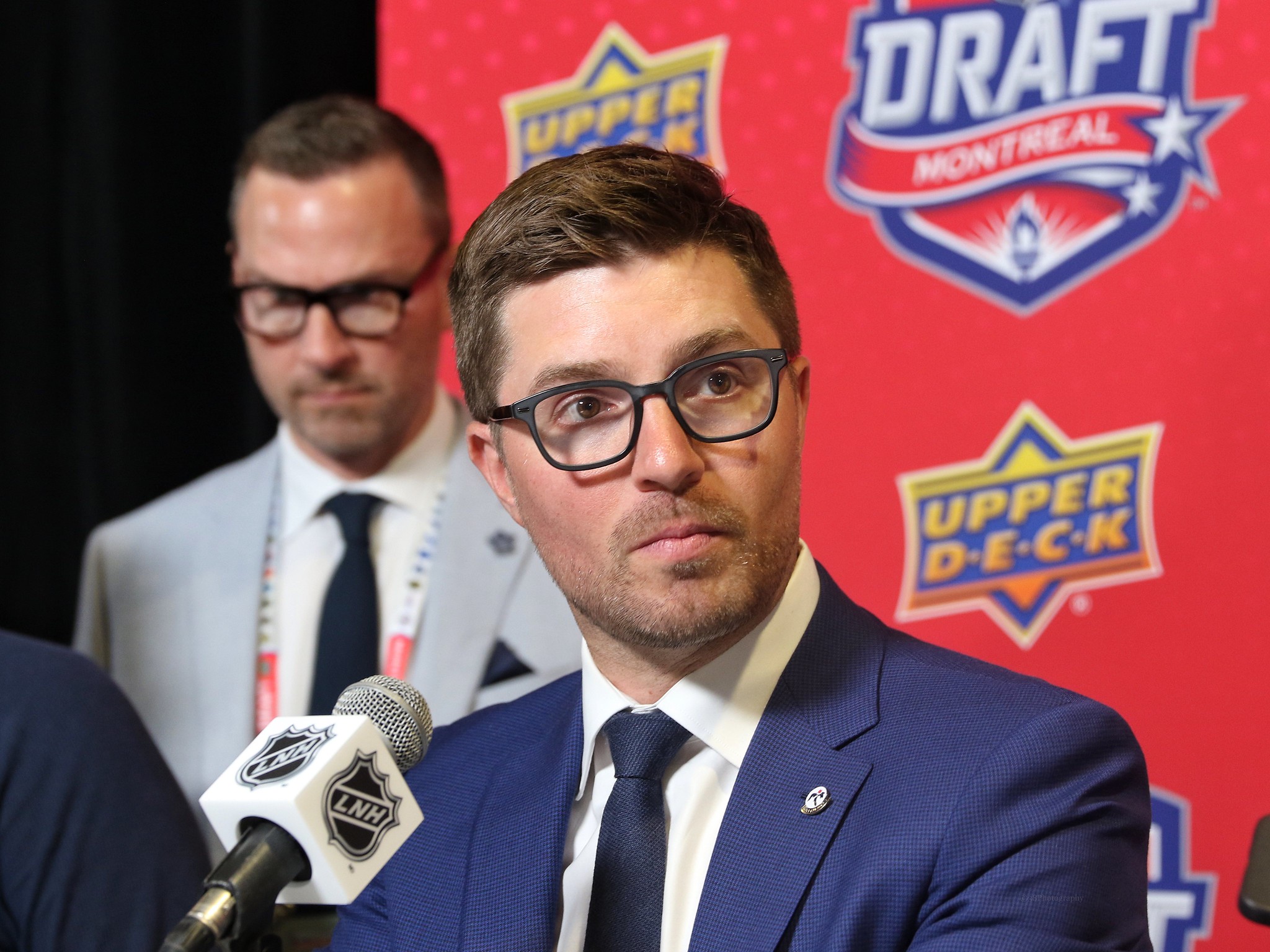 My guess is going to be that your answer will still be no. If it is, then once again you have to consider why the Maple Leafs wouldn't look at signing Dubas to an extension, albeit maybe not a long-term contract, but one that forces the young GM to prove his worth once again. But this situation is two-fold. The Maple Leafs aren't the only ones with options here.
Will Dubas Re-Sign With the Maple Leafs?
After all, Dubas has the option to simply walk away from the organization at the end of the season as well. There's no contract. There's nothing holding him down saying that he has to return as the GM of the Maple Leafs.
While the team might link his future to their success in the playoffs this season, he could very well turn the table on that and base his decision on whether or not the Maple Leafs make it out of the first round this season as well. As Simmons pointed out in his column, there isn't going to be any shortage of interest in the Maple Leafs' general manager if he doesn't re-sign.
Related: Maple Leafs – O'Reilly's Injury Shouldn't Trigger Panic
From the outside looking in, Dubas has done everything he can to put this team in a position to take the next step and remain competitive — even building a strong prospect cupboard for the future of this organization. If he does leave Toronto following this season — whether it's due to the lack of a new contract or on his own accord — it won't be because of a lack of effort in making the Maple Leafs a competitive organization.
Either way, you can expect Dubas to be in the NHL next season. The only question that remains is whether it'll be with the Maple Leafs or somewhere else this time around.
You may also like: