Editor's note – Published prior to the Maple Leafs' signing of Joe Thronton.
When Toronto Maple Leafs general manager Kyle Dubas spoke to the media prior to the 2020 NHL Entry Draft, he stated his clear desire to build a team that would be tougher to play against. Most people believed he was talking about bringing in some tough players, perhaps enforcers who would physically protect his core of elite forwards so they would gain space to skate on open ice.
Related: Maple Leafs Become Chapter in Vesey's Puzzling Career
In part, that's exactly what did happen. Dubas signed some players with grit. However, in reviewing what Dubas has done, it seems clear that he wanted more than just sandpaper in this lineup; he also wanted experience. By signing four players, he's added a great deal of NHL experience to his team. Those players are Jason Spezza, T.J. Brodie, Zach Bogosian, and Wayne Simmons.
What Does the Maple Leafs Lineup Look Like Now?
Dubas might not be finished. Given rumors the organization is interested in signing long-time NHL star Joe Thornton, there's reason to believe – should the team sign Thornton – the Maple Leafs might be one of the most interesting NHL lineups for the 2020-21 season.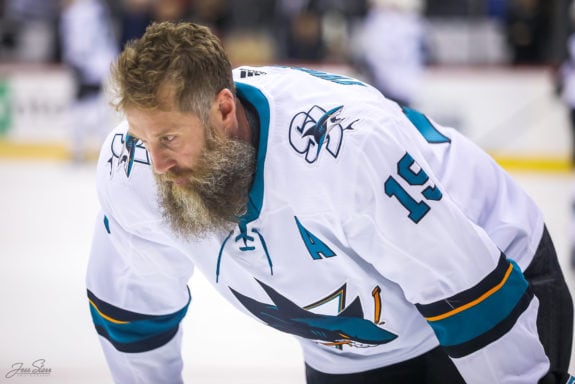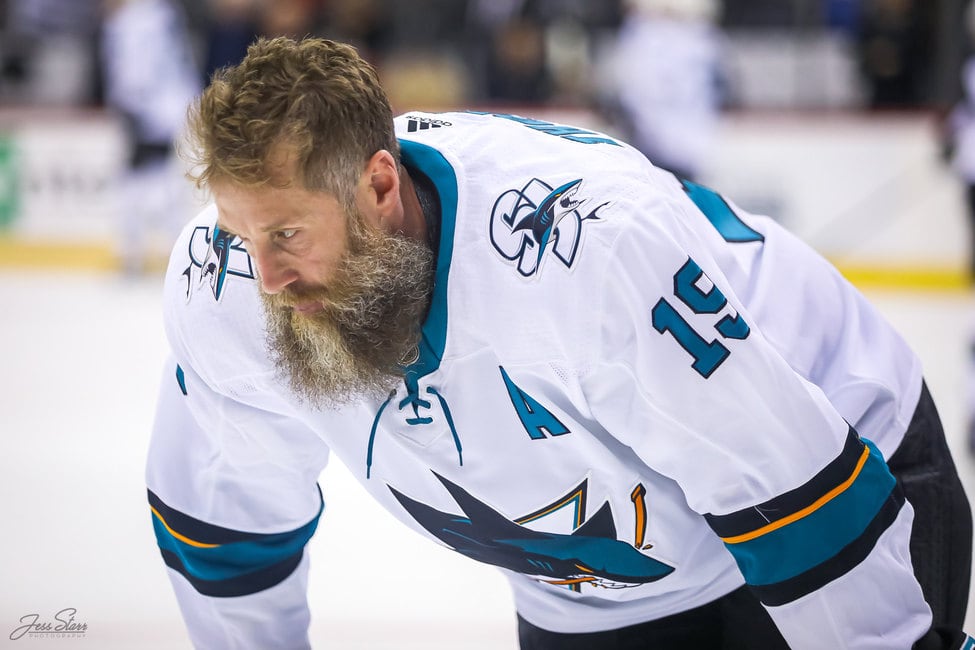 In assessing the Maple Leafs' roster, the team is now composed in equal measure of strong core players (John Tavares, Mitch Marner, Auston Matthews, William Nylander, and Morgan Rielly), a group of up-and-comers who will, over the next several seasons, be breaking onto the team's roster (Nick Robertson, Ilya Mikheyev, Rasmus Sandin, Alexander Barabanov, and Mikko Lehtonen), augmented now by a group of seasoned and experienced players (Jake Muzzin, Brodie, Bogosian, Spezza, Simmonds, and perhaps Thornton).
That's an interesting lineup – and I haven't mentioned some of my favorite players on the team in Zach Hyman and Frederik Andersen.
In this post, I'll look at the careers of four players Dubas signed since Oct. 1. These players add something to the team that wasn't there last season. Interestingly, with the exception of Brodie, Dubis has signed three players for an average of just over $1 million per signing.
Signing #1: Forward Jason Spezza (1 Year, $700,000)
Spezza has become a fan favorite, who's captured the imaginations of many fans who are totally on board and would love nothing more than to see his dream of finally winning a Stanley Cup come to fruition. That he'd want to come home to Toronto to play for NHL league minimum suggests his passion. Last season, after Mike Babcock was replaced as head coach, he fared well in Sheldon Keefe's lineup and started to both find his place and produce well in his limited minutes.
Related: Who is the NHL's Top Goaltending Prospect?
For me, one iconic moment captured Spezza's contribution to the team. During the postseason Phase 3 there was a great tweet of Spezza working alone on the ice with 18-year-old prospect Nick Robertson on his one-timer. That kind of teammate has to be inspiring for the younger players.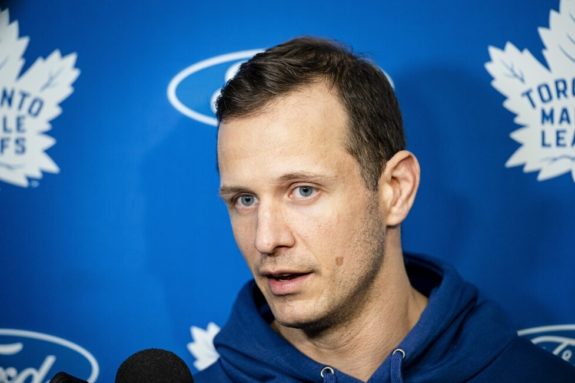 Spezza's been a great contributor throughout his NHL career, but his best season was with the Ottawa Senators in 2007-08 when he scored 34 goals, 58 assists (92 points) in 76 games. His best seasons are behind him, but he still has the skill and experience to contribute. In total, Spezza has skated in 1,123 regular seasons games with the Senators, the Dallas Stars, and the Maple Leafs.
Signing #2: Forward Wayne Simmonds (1 Year, $1.5 Million)
So, Dubas wanted to make his team tougher to play against? With Simmonds, he's done just that. Not only is Simmonds a physical player, but he's a skilled physical player. At one time, he was one of the top power forwards in the entire NHL.
Simmonds provides grit, but he also can score. Although last season was a downer when he only scored eight goals and 25 points with the Buffalo Sabres and the New Jersey Devils, the 32-year-old has scored more than 30 goals twice in his NHL career and at least 28 goals three other times. From what I've read, Simmonds both looks forward to showing everyone that he still has his game and having a chance to play with his hometown team.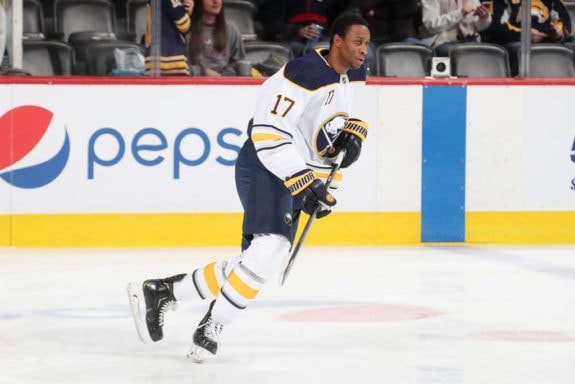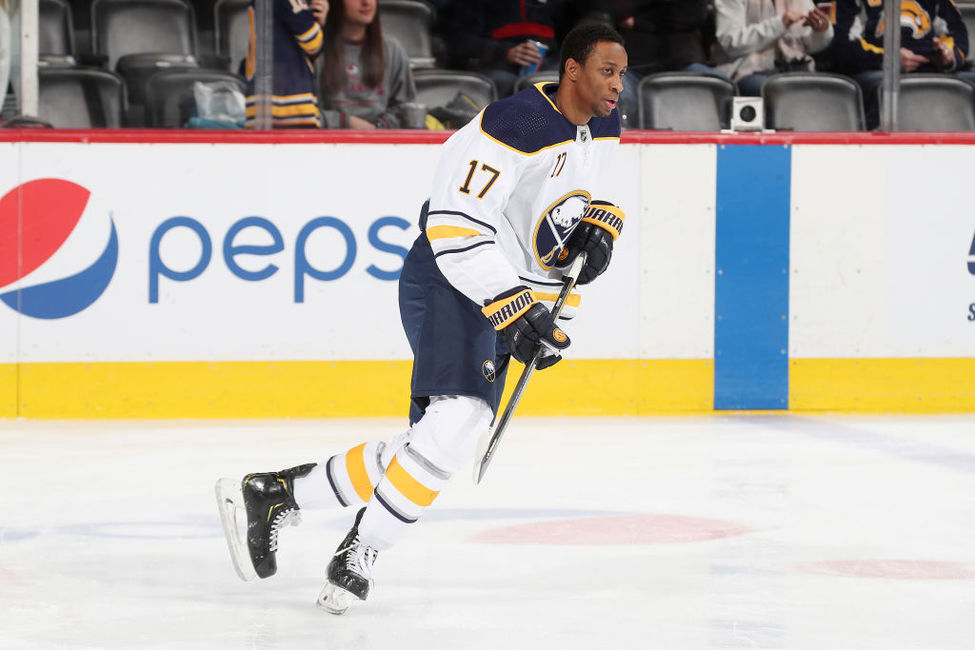 In a recent interview with The Athletic's Pierre LeBrun, he talked about his desire to be a contributor who helps push his team over the top.
Simmonds noted, "I think now I'm in a position as being a free agent again where hopefully I can land myself on a contending team. That's the goal here. I want to be a difference-maker, I want to be a piece to a puzzle that's not yet complete but I can help push over the top." (from "What does the future hold for Wayne Simmonds in new NHL economy?, The Athletic, 08/09/20)
Simmonds' best seasons were both with the Philadelphia Flyers (in 2013-14 and 2015-16) when he scored 60 points each. In total, he has played 909 regular season games with five different NHL teams.
Signing #3: Defenseman Zach Bogosian (1 Year, $1 Million)
In a similar move to strengthen the team's depth on defense, Dubas signed veteran defenseman Zach Bogosian. The 30-year-old came off a more-than-interesting season. Starting the season with the Sabres, Bogosian was demoted to the minors. He refused to go, and the Sabres nullified his contract. He then signed with the Tampa Bay Lightning and played in 20 games during the team's run to win the Stanley Cup. 
Until last season, Bogosian had never played an NHL postseason game after entering the NHL in 2008; however, he averaged 17:40 of ice time in 20 playoff games. Although he's only 30 years old, the 6-foot-3, 226-pound Bogosian has a long NHL career. The Atlanta Thrashers picked him with the third-overall pick during the 2008 NHL Draft, and he made the club out of training camp. When he made his NHL debut in 2008, he became the youngest player in Thrashers history at 18 years and 87 days.
Not known as an offensive player at all, Bogosian's best-scoring NHL season was with the Winnipeg Jets in 2011-12 when he scored five goals and 25 assists in 65 games. He's played 644 regular season games that, when added to T.J. Brodie's tenure, gives the blue line a dose of steadiness.
Signing #4: Defenseman T.J. Brodie (4 Years, $20 Million)
The biggest area of concern heading into the offseason and for at least the past two seasons was the need for a top-four right-shot defenseman. Dubas addressed that need by adding Brodie. He has played his entire career of 634 regular season games with the Calgary Flames. 
Related: 10 Reasons Hockey Is the Greatest Sport on Earth
Brodie's a solid two-way defenseman and one of the most prized free agents this offseason. The 6-foot-1, 185-pound, 30-year-old defenseman had a disappointing 19-point season, but prior to 2019-20 he had six straight seasons with 30 or more points. His best season was in 2015-16 when he had six goals and 39 assists (45 points) in 70 games.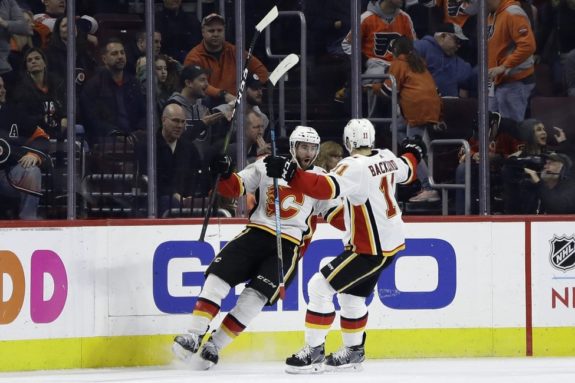 Brodie's signing finally means that Maple Leafs star defenseman Rielly will have a strong partner. By the way, Brodie's contract includes a no-movement clause, which means he won't be exposed in the Seattle expansion draft.
What's Next for the Maple Leafs?
To my quick count, in signing Spezza, Simmonds, Bogosian, and Brodie, Dubas added 2,209 regular season games of experience to his team. Should Thornton be signed, Dubas would add 1,636 more games of regular season NHL experience.
In my own assessment of these moves, Dubas has increased the toughness of his team, the experience of his team, and the on-ice and dressing-room leadership these veteran players would bring to the team. And, he's done it all on the cheap.
Related: Maple Leafs' Auston Matthews Is Undergoing a Transformation
I believe the move augurs well for the Maple Leafs as they move forward into next season. I'm excited to see what this group of veteran players adds to the make-up and the personality of the team. I can't even imagine what the dressing room will look like – or probably more correctly, will sound like. I think it's exciting.
---
---