When the Toronto Maple Leafs drafted Fraser Minten in the second round, 38th overall, in 2022, they had an idea of what they were getting in the young forward. While some questioned the pick right away, Minten has continued his development in a big way following his draft season.

Add to that the fact that the Maple Leafs have already signed the 19-year-old to his entry-level contract and he has a lot to prove as one of the team's top prospects heading into the 2023-24 season. For him, that all begins in Traverse City at the yearly rookie tournament where he has a chance to play with other members of the team's prospect pipeline as well as a handful of undrafted invitees.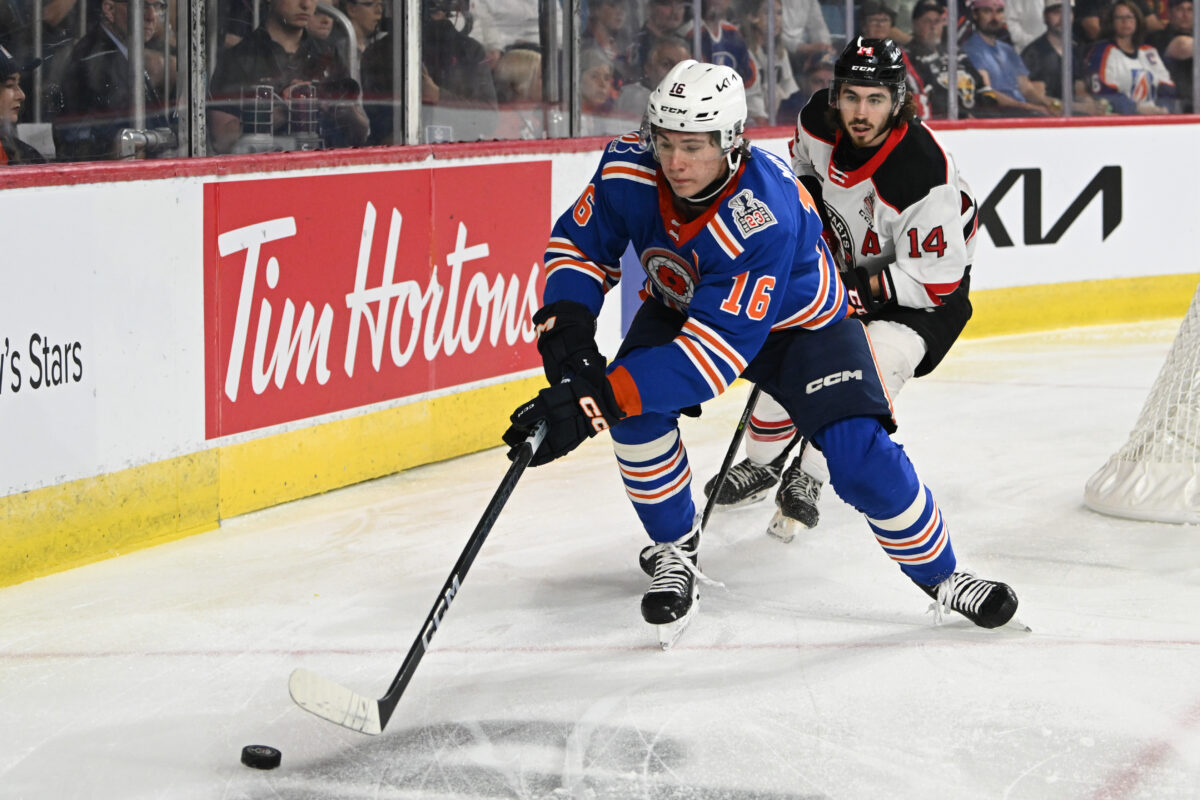 The Maple Leafs' kicked off their rookie tournament on Sept. 14 against the Columbus Blue Jackets' rookies and lost convincingly 7-3. But it was the silver linings that stand-in and Toronto Marlies' head coach John Gruden took away from the loss.
Fraser Minten Showing Leadership in Traverse City
Even with the big loss in their opening game of the tournament, Gruden noted how impressed he was with Minten's leadership both on and off the ice, noting that it's especially hard to stay focused when you lose by such a large margin.
"I thought Minten was outstanding, not only on the ice, but I thought he was great on the bench. Positive and made sure guys were still engaging and part of it. I was really impressed with his leadership skills," said Gruden of the Leafs' prospect.
While it'd be a unrealistic to attribute the Maple Leafs' late surge in this game to Minten's actions on the bench — that Gruden was alluding to — it is worth noting that the Maple Leafs' rookies did net three goals after going down 5-0 to the Blue Jackets. It was a comeback, just one that fell short.
---
Latest News & Highlight
---
As for Minten, he finished the game with an assist and four shots, doing what he could to help the team get back into the game late.
But leadership isn't a newly acquired trait for Minten. In fact, it's something that has been recognized with his junior club as well.
Minten's Letter Speaks Volumes in Kamloops
On the ice, Minten has shown that he's willing to take on any task that might be required of him. Whether it's goal scoring or playmaking, Minten's offensive output speaks for itself. But he also engages physically which shows just how willing he is to do anything to win. He has the size and strength to play a physical game and doesn't shy away from it for any reason.
Related: Maple Leafs' Fraser Minten Taking Strides in Development
Following his draft year — a season in which he posted 20 goals and 55 points in 67 regular season games — Minten doubled down with a 31-goal season and 67 points in just 57 games in 2022-23.
To top that, he did it while wearing an 'A' on his jersey for the WHL's Kamloops Blazers, still posting 55 penalty minutes last season. While he's expected to do the same this season for the Blazers, the team had him suit up with the 'C' during some preseason action earlier this month — a testament to what he means to his team.
Setting Realistic Goals for Minten in 2023-24
Leadership aside, the realistic expectation for Minten is that he's back in Kamloops for the upcoming season. Following the Traverse City tournament, he'll get some preseason looks for the Maple Leafs, but there simply isn't room right now on the team's roster to add another prospect into the mix to kick of 2023-24.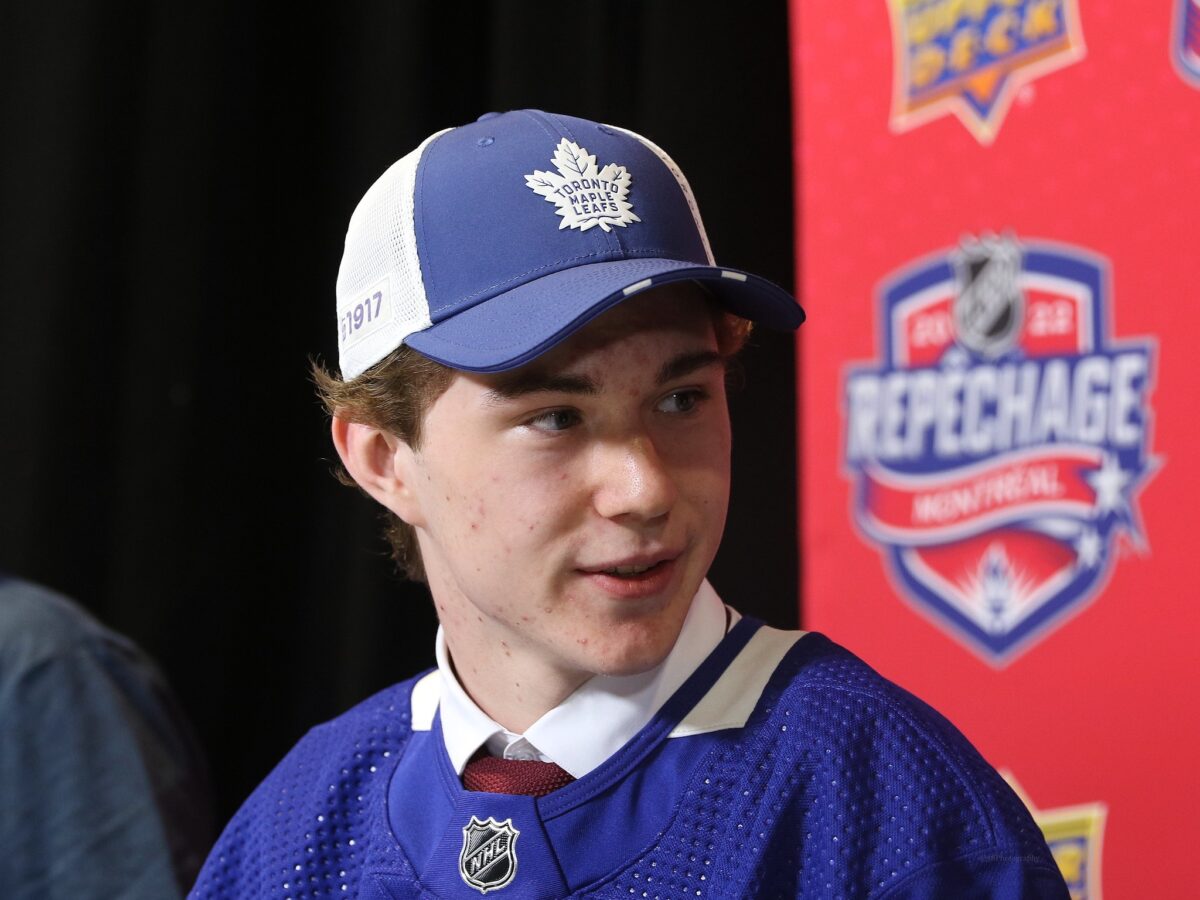 Still, he has a chance to impress the Maple Leafs' brass — both in Traverse City and when the team's preseason kicks off. On top of that, he has the potential to land some meaningful shifts in the preseason if he can continue to stand out to others like he did with Gruden.
But what would a realistic goal look like for the 19-year-old centre? It's simple — going back to the Blazers, taking on the role he's given, leading as he has over the past couple of seasons and dominating the WHL while doing so.
That, more than anything, will catch the attention of the Maple Leafs' brass. That, along with his leadership and growth, will skyrocket him to the next level in the very near future.