It's the same old story with the Toronto Maple Leafs in regards to their performance in the postseason after their second-round loss to the Florida Panthers. 
In one where they finally won a round, managing to go further and have looked to have exorcised their demons, history repeated for them once again. This time in the second round. You would think that after slaying the dragon against the Tampa Bay Lightning, this group would've been hungry and motivated to continue to push forward and show the killer instinct that was evident in the first round.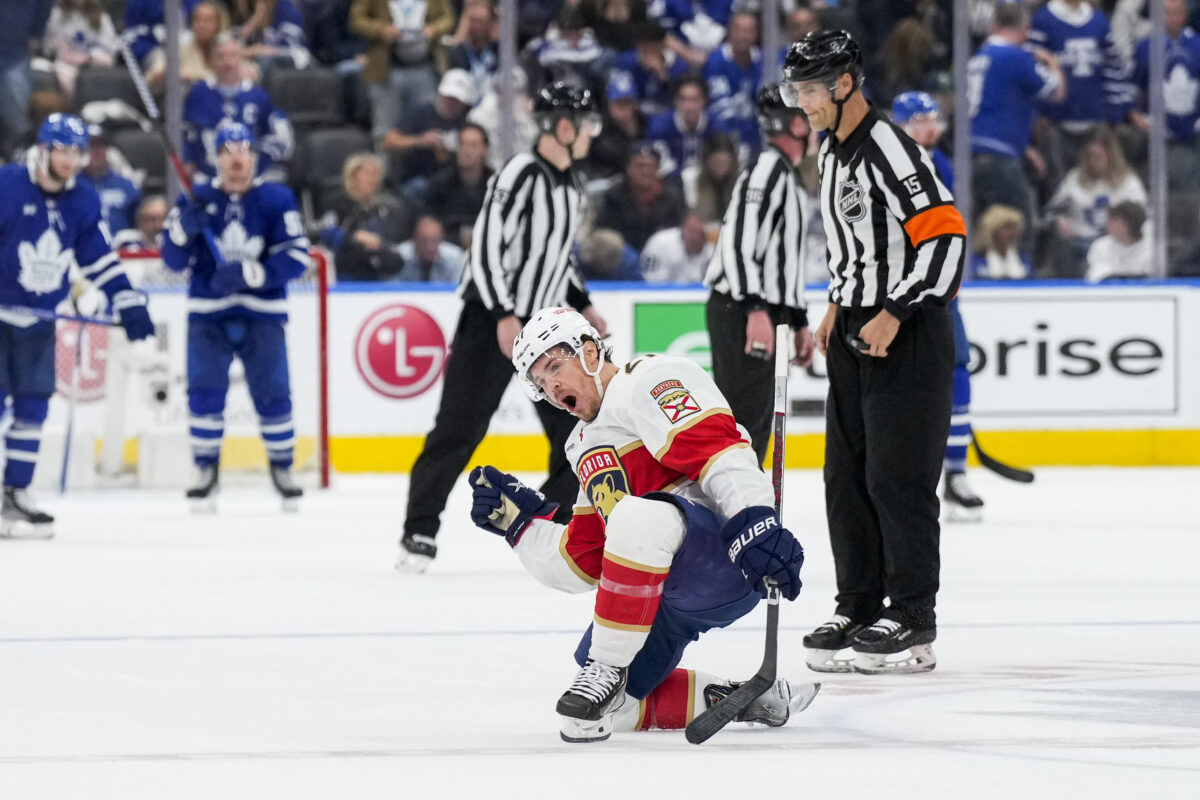 While it was a different round, the result is still the same as the Maple Leafs have a lot of questions to ask about this group. Many will say this is just another lesson for them to learn. Though, it's time to stop with the excuses. This isn't a teaching moment anymore. Their ability to show some compete and intensity was nonexistent.
First Round Win is Meaningless
Despite making it to the second round for the first time since 2004, the first-round victory against the Lightning means nothing at this point. The motivation and ability to fight back was evident in every game that round. This series against the Panthers, none of that was evident from the start. They knew that heading into the next round that the job wasn't done and when things were on the line, they couldn't get it done. 
The team lacked the ability to carry momentum and dial in when needed. Throughout this series, they would constantly play catchup and try to claw their way back after digging themselves a deep hole. There wasn't any point where they Maple Leafs dominated in this series. The Panthers capitalized on their opportunities when the Maple Leafs made a mistake and they couldn't solve Sergei Bobrovsky. They had the advantage in the high danger chances for department with 53.39% at five-on-five, but only managed three high danger goals. They weren't aggressive enough getting into his sight line and make things difficult for him.
Related: Maple Leafs Latest Blunder Might Be Best Thing For Them
---
Latest News & Highlights
---
All that hard work in the first round to get the result and performance in the second round is a major disappointment for everyone. It was a complete 180 and to be honest, it's unacceptable knowing this team's past to not learn from their mistakes. Head coach Sheldon Keefe felt the series was lost in the first three games and it was. After Game 1 where they looked tentative and nervous, they jumped out to an early 2-0 lead in Game 2, but once again mistakes and miscues costed them. The same thing happened in Game 3 and they sat back, with no response whatsoever.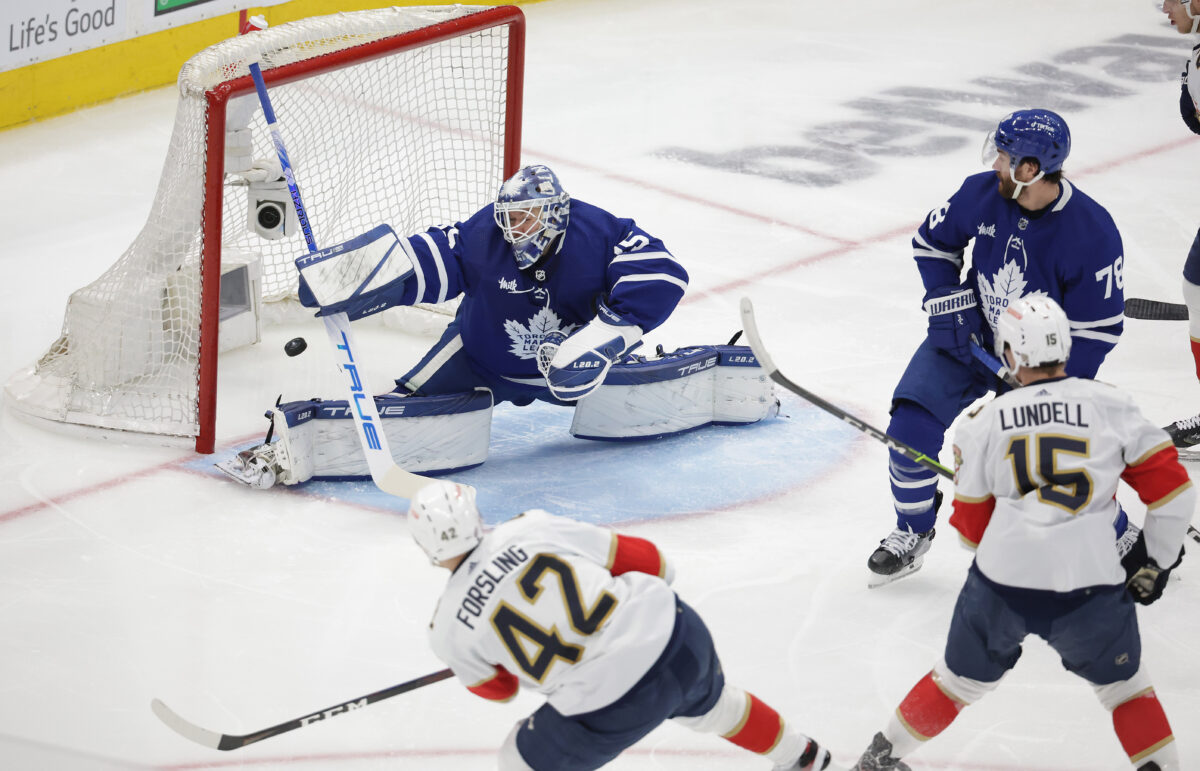 This team's mentality and mindset is fragile when things get down and their play shows it. They panic and had very little response in regards to trying to turn the tides of the game. That ultimately falls back on the star players.
Stars Still Can't Get it Done
It was a tale of two stories for the core four. They shined against the Lightning but couldn't get anything going against the Panthers. The Panthers did smother them and contained them well. You could attribute to bad puck luck and bounces not going their way as that was the case at points in the series, but the star players never got going until late in the game. By then, it was too little too late. Even the overall decision-making and ability to let their skill take over instead of playing it simple costed them at various points. 
The main standout is the production from the core as it was very telling.
| | | |
| --- | --- | --- |
| Player | Production vs. TBL | Production vs. FLA |
| Auston Matthews | 5 goals, 4 assists | 0 goals, 2 assists |
| Mitch Marner | 2 goals, 9 assists | 1 goal, 2 assists |
| John Tavares | 4 goals, 3 assists | 0 goals, 1 assist |
| William Nylander | 2 goals, 5 assists | 2 goals, 1 assist |
Throughout the series, Marner made costly turnovers and Matthews had some questionable moments as well. Notably, it was the weak entry to start the second period that ultimately led to a chance for the Panthers and Ilya Samsonov getting injured on the play. The stars got too cute and fancy with their plays that they forgot that those plays will get you burned in the playoffs. Imagine if they hadn't committed serious errors and they managed to battle and simplify the game. It could've been a different outcome. 
Marner wasn't at all the dominant player that he was during the Lightning series or even the regular season. He led all forwards with giveaways with eight and just wasn't himself. He would slow the play down way too much instead of utilizing his speed the way he usually does to exit and enter the zone. He was too passive with the puck and would get caught instantly in a spot where he would lose control of the puck.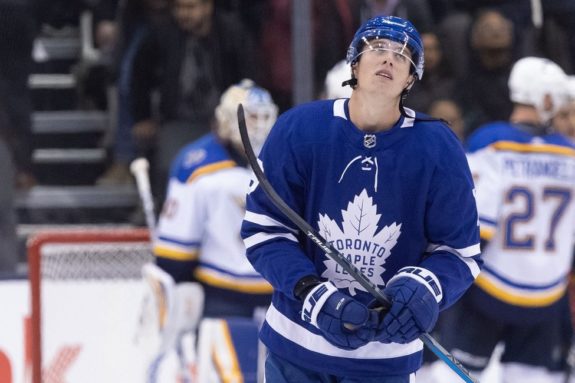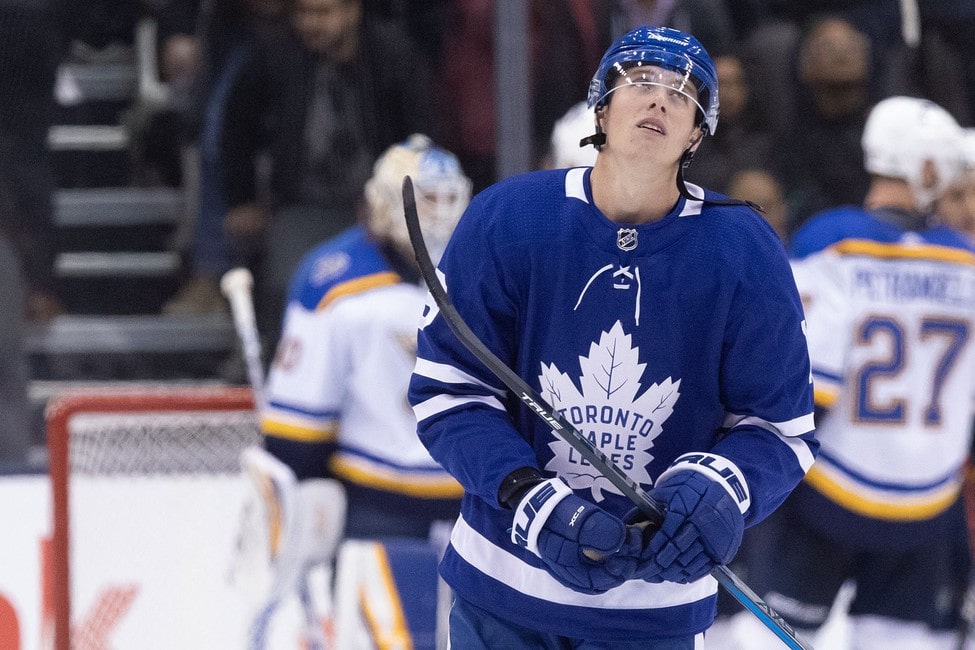 With Matthews, while he didn't register a goal, there were points where he was still doing the little things to win; blocking shots, making hits and making strong plays defensively. But, you need him to find the back of the net. Tavares seemed like the pace was too much and Nylander was the only one generating consistently when they needed something to build off of.
There's something about the core players not rising to big moments in the playoffs and faltering. It's inexcusable as every other team has their star player shine after rough outings and perform when they needed to. Why is it still taking them this long to figure it out that they need to step up and perform the way they're expected to? 
Related: Maple Leafs Face Two Critical Offseason Issues
Panthers forward Matthew Tkachuk had a take on the Maple Leafs core. 
As Tkachcuk mentions, their skill is undeniable, but it's also their down fall as they rely on it too much. The playoffs are a different mindset and this core just can't find that. The stars have had plenty of opportunities to rise to the occasion and when we think they have found their way, they always resort back to their old habits and lack the composure and will to win when it matters.
No Matter What, Changes Need to Happen
After running it back only to avoid barely getting swept in the second round, there needs to be a serious discussion about the work ethic of this group and if they can seriously apply it consistently in the playoffs. They managed to figure it out against the Lightning, why did they take a step back instead of being the driving force like they've shown?   
No matter what, changes need to happen this time around. We already mentioned how the stars and the team's play in big moments. Is it time for a member of the core to be moved? Ultimately it may come down to either Marner or Nylander. Nylander rises in the postseason, but his cap hit is the easiest to move. Marner has been hit or miss, could something be in the works where you move him out for other pieces with another team getting involved to retain some salary?
Many will point to general manager Kyle Dubas, but once again, he went out and got the players needed to succeed and make a significant impact. What about head coach Sheldon Keefe? The head coach who has been somewhat stubborn with some of his roster decisions, could he be on the chopping block? Then again, there aren't any real improvements on the market.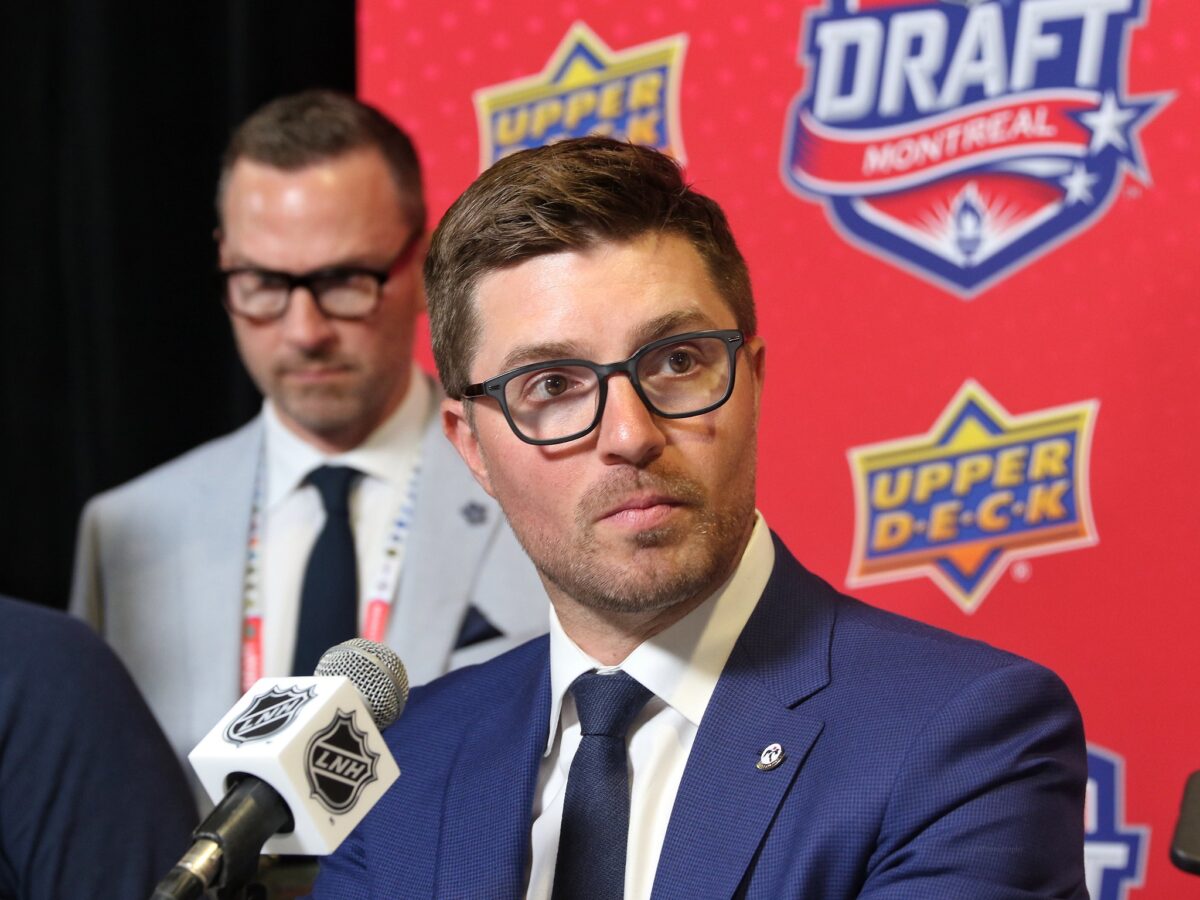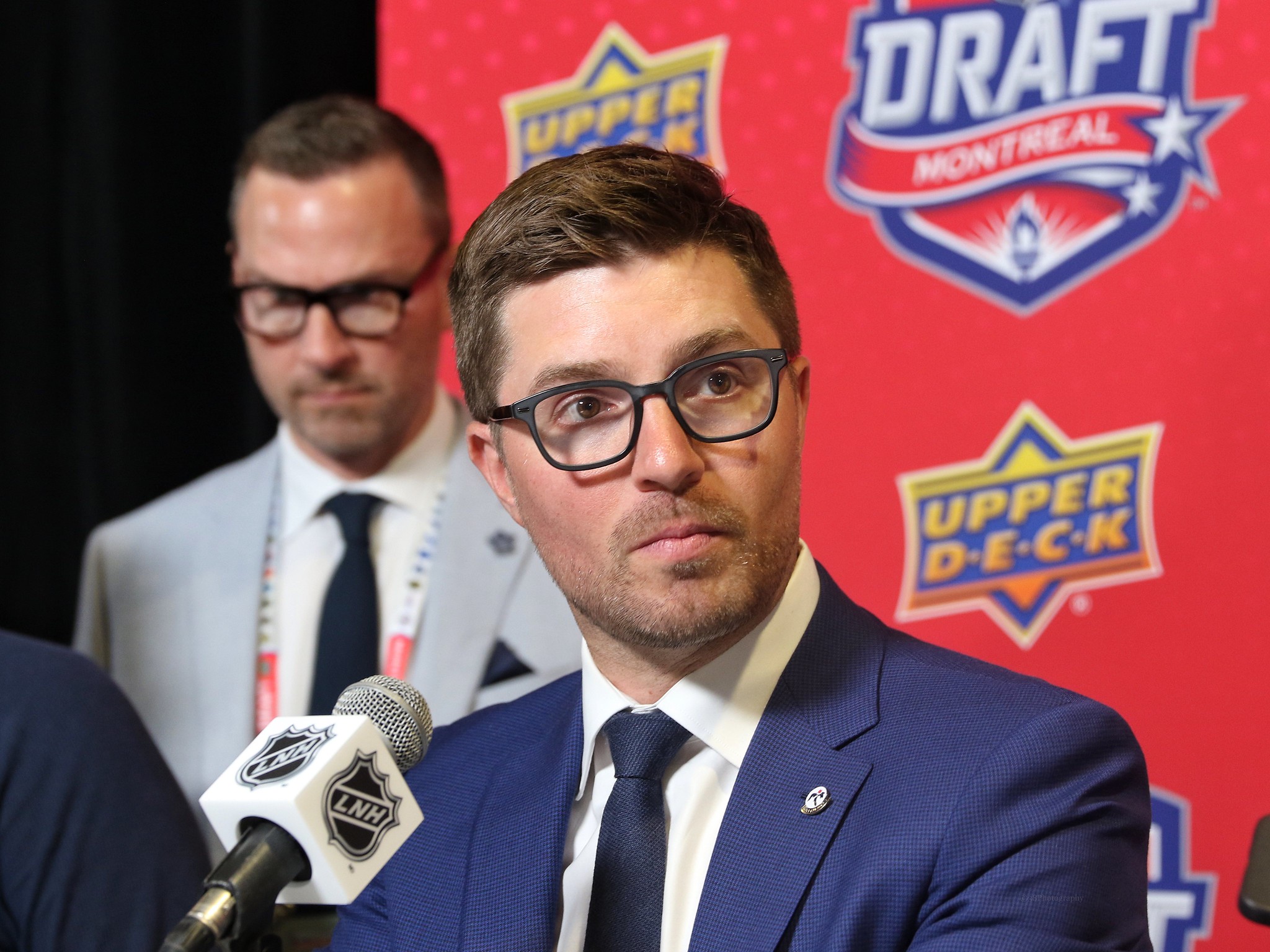 The Maple Leafs can't come back next season with the same group as that was probably their last chance to prove to everyone, they mean business. The second defeat and lack of compete intensity shows that they weren't ready for a long run, which is discouraging. They've been here before, they should know what it takes.
This is going to be a long offseason as there is going to be a lot happening to fully put together a team that can be competitive at the most important time of the season.
Statistics from Natural Stat Trick and NHL.
---