If you ask any athlete, it's an honour to play or compete for your country. For hockey players, that means playing in one of three tournaments – the Olympics, the World Championships, and of course the World Junior Championships.
In part one of this four part series, we looked at five players who impressed for their countries at the junior tournament. In part two, we'll look at five more former and current Toronto Maple Leafs who had an impact in the annual tournament.
[ALSO SEE: Part 1: Maple Leafs at the World Junior Championships]
15. Nazem Kadri ('10)
After his successful 2012-2013 season and the contract he signed with the Maple Leafs in the offseason, it would be a fair assumption that Nazem Kadri would be on the list of impactful World Junior Championship players. Even though he only played in one Under-20 tournament for Canada, Kadri made an impact by posting eight points (3g-5a) in six games.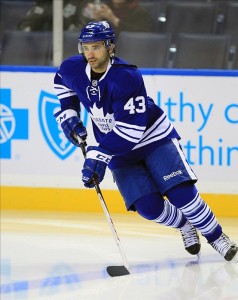 In 2003, Canada finished first in group play winning all four of their games in that time and outscoring their opponents 35-6. It was a North American finals with the American pulling out a 6-5 win over Kadri and the Canadians in overtime.
Although the Leafs' centreman didn't win any top player awards or all-star honours at the tournament, he did help his country to a silver medal. The Leafs surely hope that Kadri can find his scoring touch he had in the tournament and help them to a second straight playoff appearance this season.
WJHC Stats: 6GP 3G 5A 8PTS 14PIM
WJHC Medals: 0G 1S 0B
14. Mikael Renberg ('92)
Renberg was a member of the Toronto Maple Leafs from 2001 to 2004 recording 40 goals and 72 assists in 197 games with the franchise. Playing for Sweden at the World Junior Championship, Renberg had the same type scoring touch.
In the 1992 tournament, on his way to winning a silver medal, he recorded 10 points (6g-4a) in just seven games. He finished tied for third in scoring in the tournament with teammate Markus Naslund – behind only Peter Forsberg and Michael Nylander, both teammates of Renberg as well.
Sweden lost to the Soviet Union in the gold-medal game starting their streak of three straight silver medals. Renberg would only play in the one tournament for his country before moving onto bigger and better things in the National Hockey League.
WJHC Stats: 7GP 6G 4A 10PTS 8PIM
WJHC Medals: 0G 1S 0B
13. Nikolai Kulemin ('06)
Some might argue that Kulemin doesn't have a place on this list. Maybe with his six points in four games doesn't qualify him as an offensive stud. But in his past couple season with the Maple Leafs, that's not the role he's played either. In fact, you'll often find the one-time 30-goal scorer on the penalty kill and working alongside shutdown guy Jay McClement.
In 2006, Kulemin and his Russian mates found their way to the gold medal game against the tournament's host, team Canada. The Russians lost to Canada 5-0, settling for the silver. It was their second of three straight silver medals.
Kulemin didn't win any tournament awards. He didn't finish amongst the tournament's top scorers. But the defensive forward helped Russia go 4-0-0 in the group stage while only giving up six goals over those four games. So if you're doubting Kulemin's spot on this list, think again. He's here for his defensive abilities and his shutdown play.
WJHC Stats: 4GP 4G 2A 6PTS 25PIM
WJHC Medals: 0G 1S 0B
12. Tuukka Rask ('05, '06 and '07)
Although he never played a game for the Toronto Maple Leafs, Tuukka Rask was a blue and white prospect when he played for his country at the World Junior Championships. Rask was part of three tournaments, from 2005 to 2007 tending the net for Finland and backstopping them to a bronze medal in 2006.
The last time I saw a Finnish goalie steal the show like this at the World Juniors was Tuukka Rask. #2012WJC #Bruins

— Steve "Dangle" Glynn (@Steve_Dangle) January 3, 2012
While Finland's never had an extreme amount of success at the tournament – having only won 12 (2 gold, 4 silver, and 6 bronze) medals in its 36 year history – Rask did make a name for himself in his three tournaments racking up nine wins and posting a 2.47 goals against average in 17 games.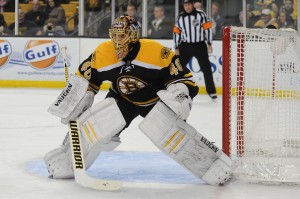 Toronto subsequently traded the future Stanley Cup champion to Boston for Andrew Raycroft who would have a subpar season with the blue and white. In the 2010-2011 season, Rask became only the second Finnish-born goalie to win the Stanley Cup.
WJHC Stats: 17GP 9W 1SO 42GA 2.47GAA
WJHC Medals: 0G 0S 1B
11. James van Riemsdyk ('07, '08 and '09)
Currently one of the biggest pieces the Leafs have, James van Riemsdyk is a giant in front of the net. He's learned to play a similar game to former Red Wing Tomas Holmstrom picking up rebounds and burying the puck when the opportunity allows for it.
As a member of the American team, van Riemsdyk was quite an offensive threat recording 22 points (12g-10a) in 19 games over three years in the World Junior Championship tournament. The United States won bronze ins van Riemsdyk first tournament, which he played a small role in.
But it was in 2008 that he impressed exploding for 11 points (5g-6a) in only six games and leading the tournament in scoring. He was also named to the tournament's first all-star team, but his American squad would come out of that tournament empty-handed, losing to Russia in the bronze-medal game 4-2.
The 2009 tournament was much of the same for van Riemsdyk and his mates. He racked up 10 points (6g-4a) in six games. He finished seventh in tournament scoring, but the team finished a distant fifth behind Canada, Sweden, Russia, and Slovakia. Although his team only finished with one medal over his three years, van Riemsdyk's offensive dominance was eye opening – something his current team hopes he can continue.
WJHC Stats: 19GP 12G 10A 22PTS 8PIM
WJHC Medals: 0G 0S 1B
Also check out Part 1 (#20-16), Part 3 (#10-6) and Part 4 (#5-1).